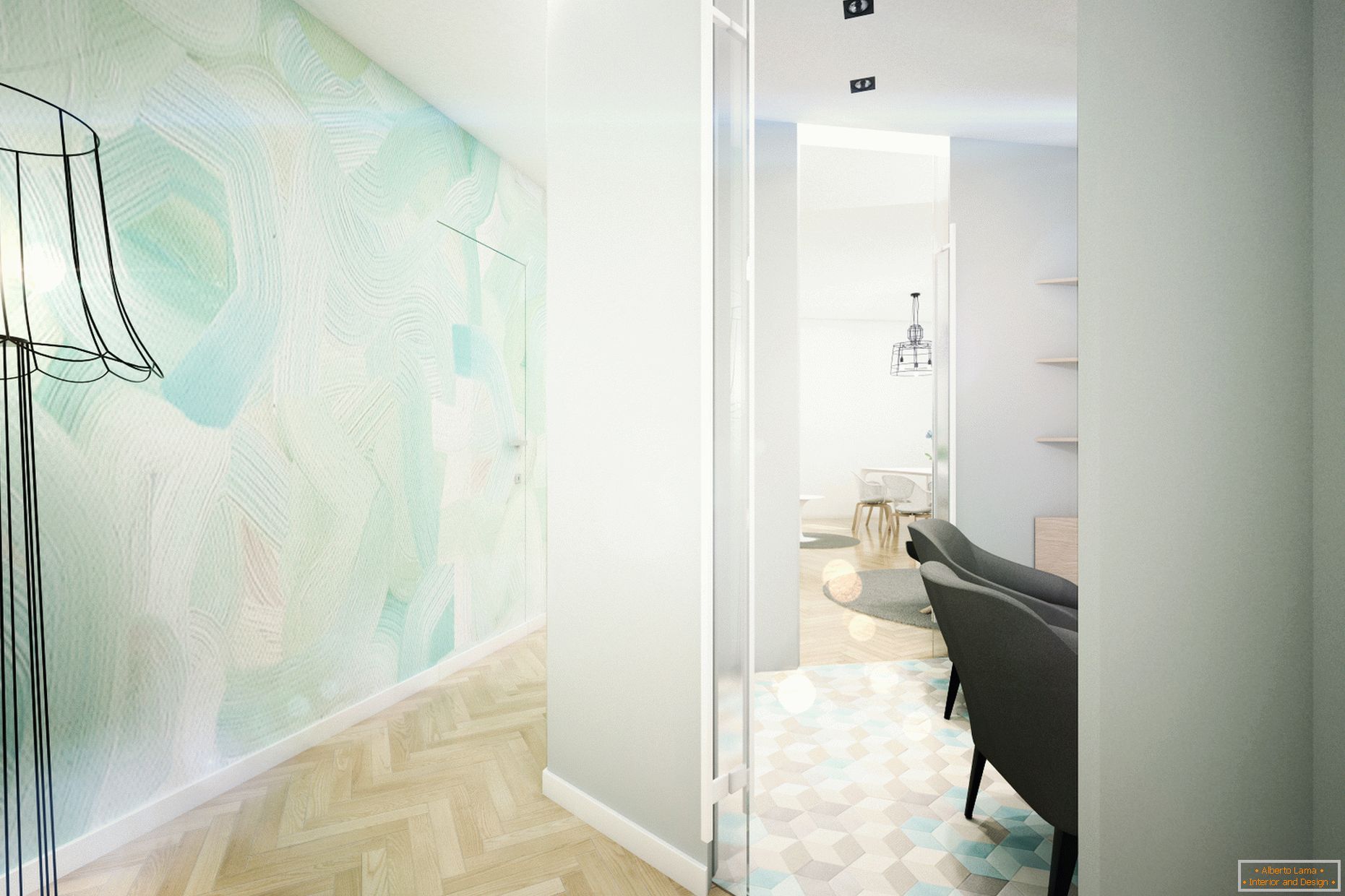 Design of the apartment in pastel colors with modern furniture and decor
The transformable structure
The design of the apartment in pastel colors, located in the center of Rome, is built around a kind of support point - a partially detached space, which is the medical office of the owner.
It was extremely important for the customer that the furnishings and decor of this particular room should be laid-back and have a trusting relationship.
Glass sliding doors do not interfere with the penetration of light into the rooms adjacent to the office, and at the same time they allow you to transform the space into free from the reception of patients, making it almost completely open.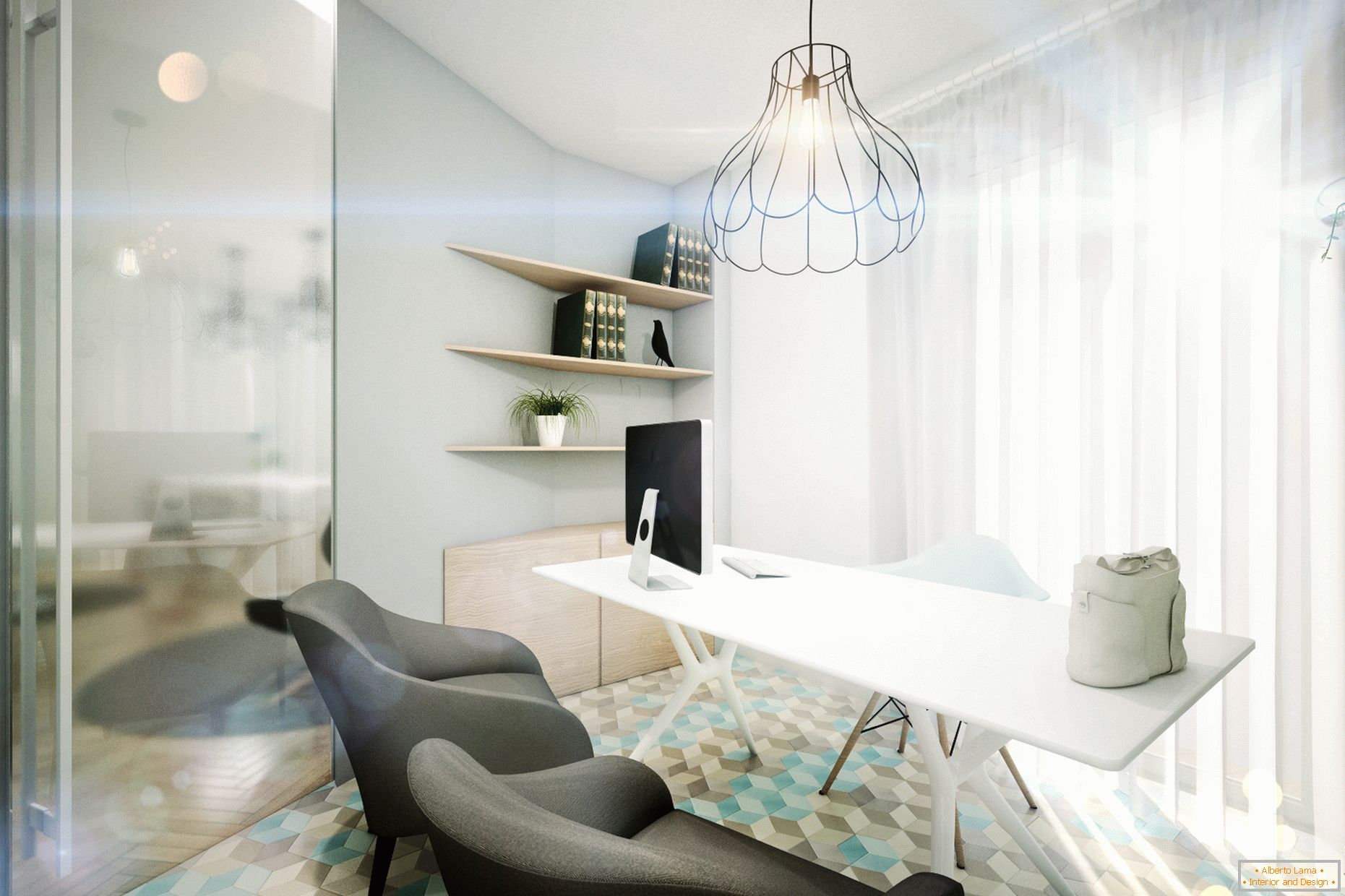 Impressionist decoration
The minimalist character of the design is mitigated by the pattern of wallpaper, with which the walls in the entrance hall and living room are pasted. It looks like a combination of wide, large strokes performed by circular motions in the colors of the water palette.
Gentle blue, turquoise and greenish tones diluted with small, as if accidental inclusions of pink and generous presence of white flowers.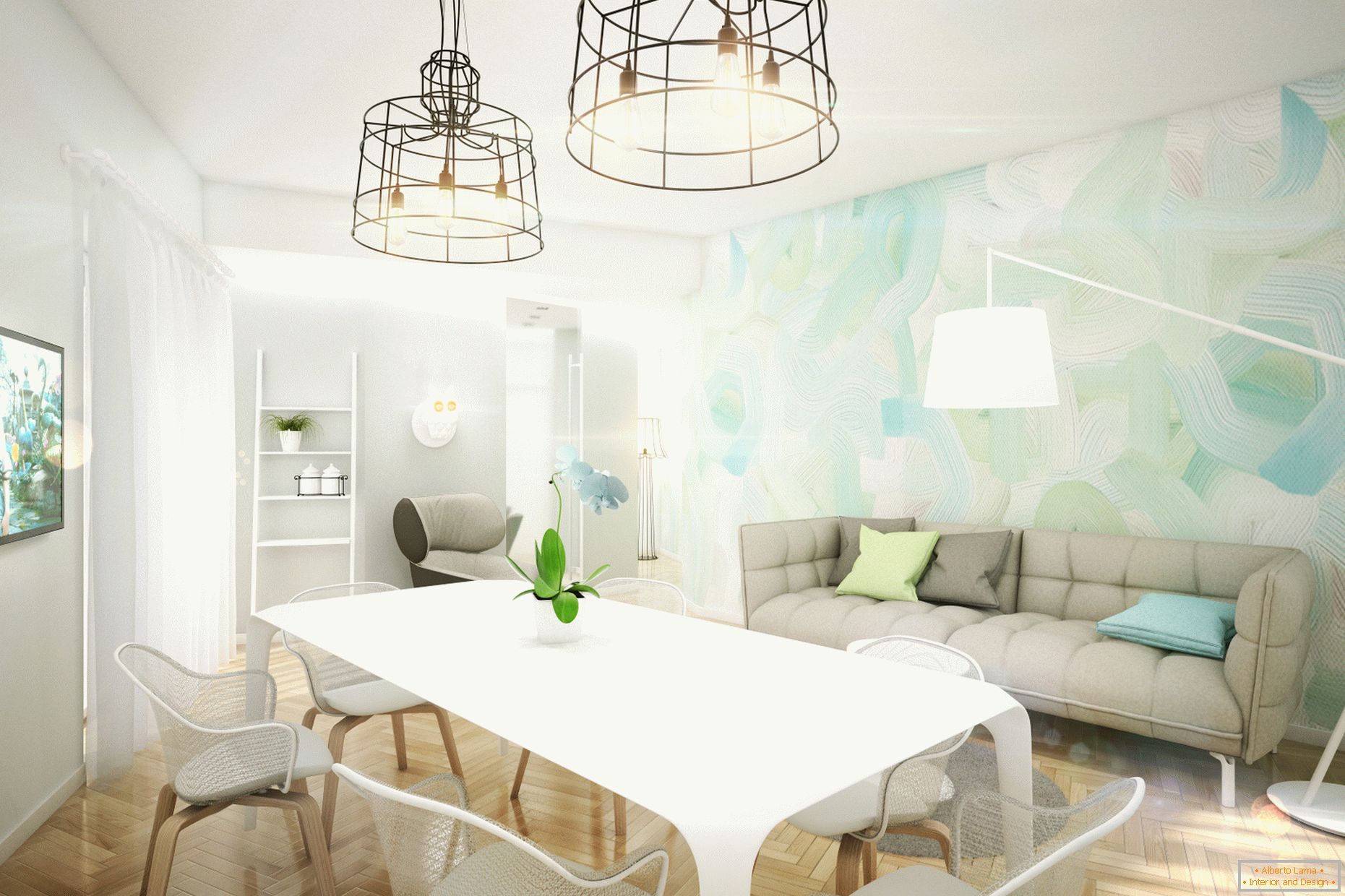 Expressive geometry
Magnificent parquet gives way to a vinyl cover with geometric patterns. Hexagons are the favorite elements of the Brain Factory studio, which developed the design project. They can be found in the design of the walls of the kitchen with a linear layout.
Of particular interest are lamps with wire lampshades. Suspended or in the form of floor lamps, they are present in all rooms except the bedroom.
Amazing grace and lightness makes them ideal decor elements for compact interiors, where the presence of heavyweight, cluttering objects is undesirable.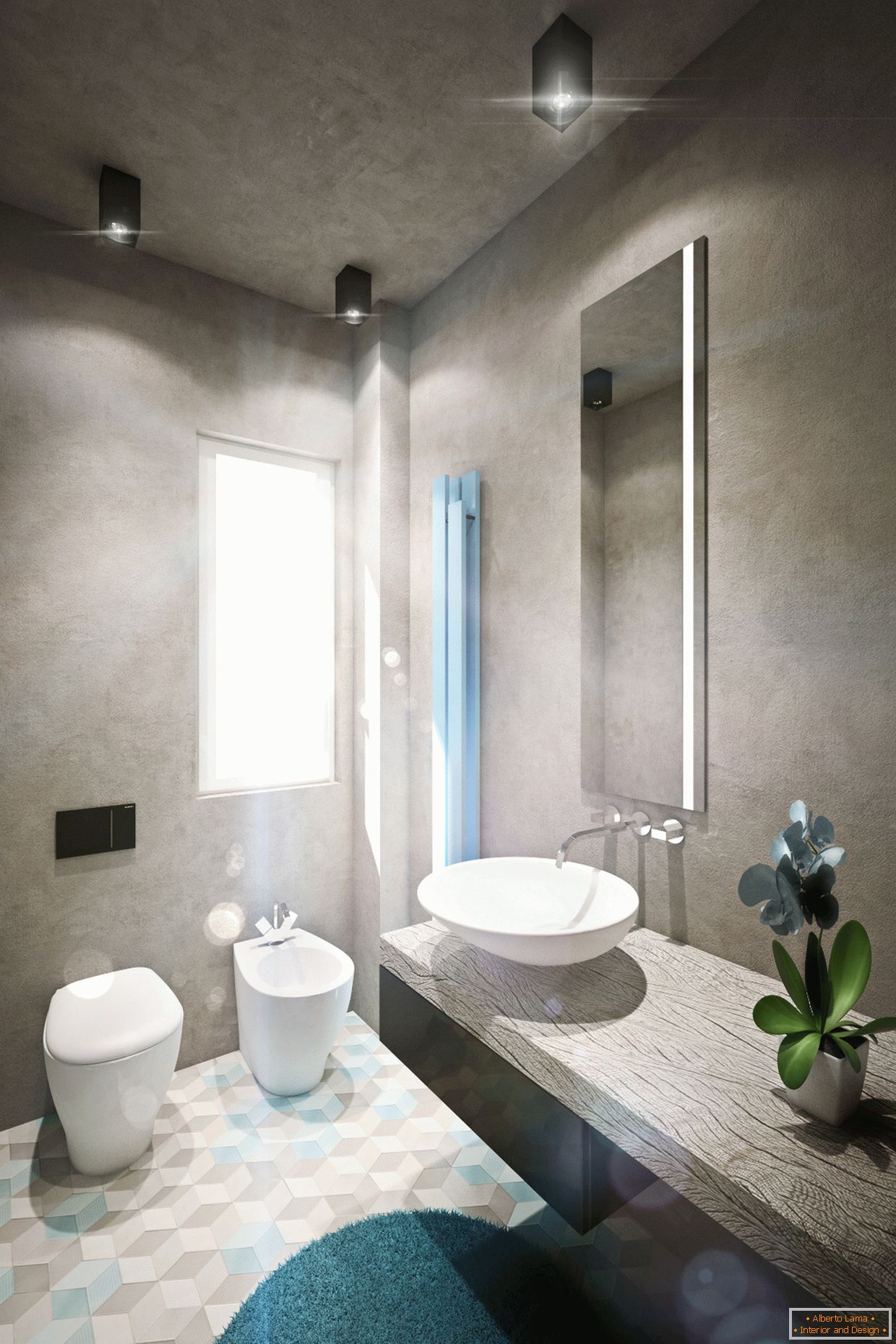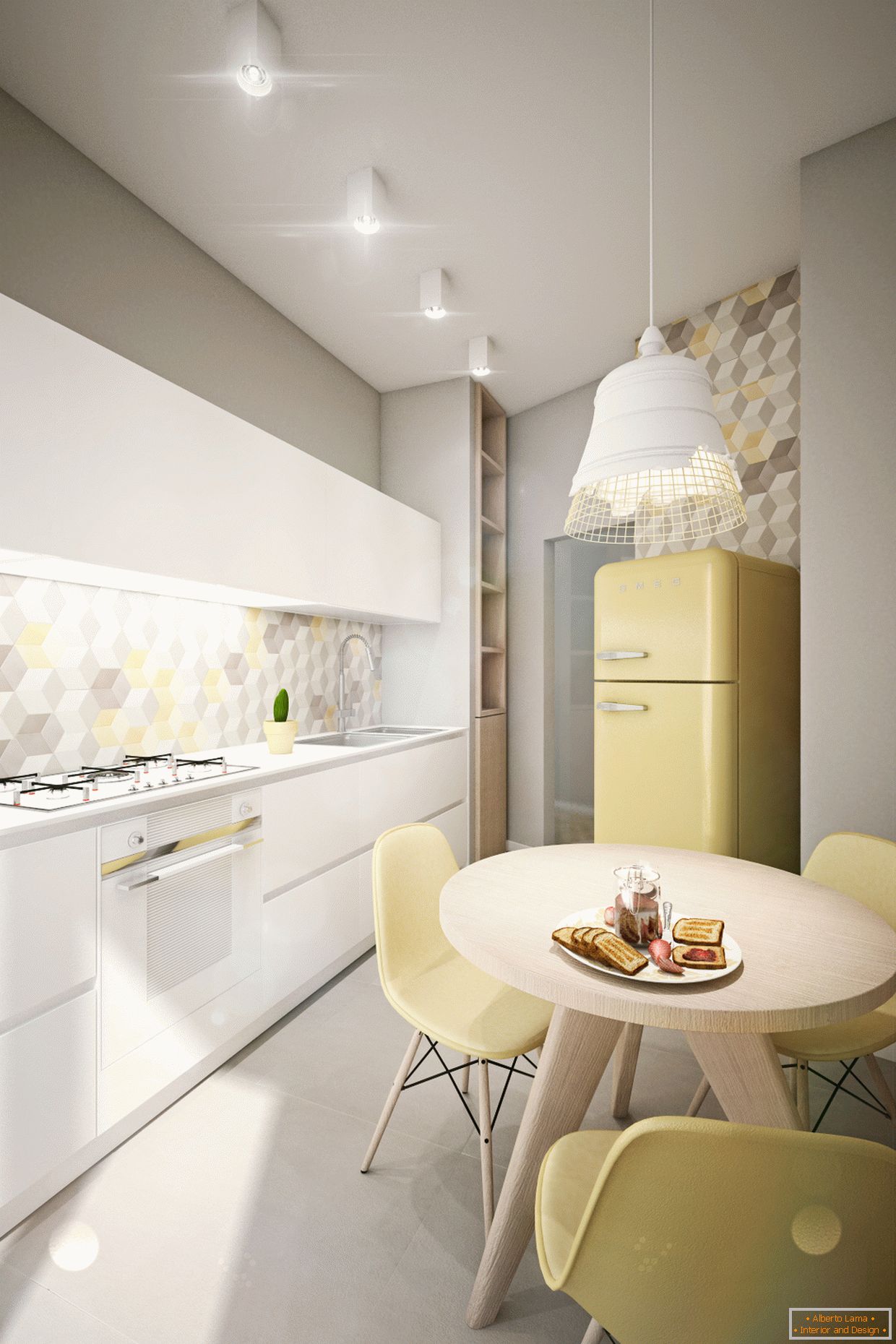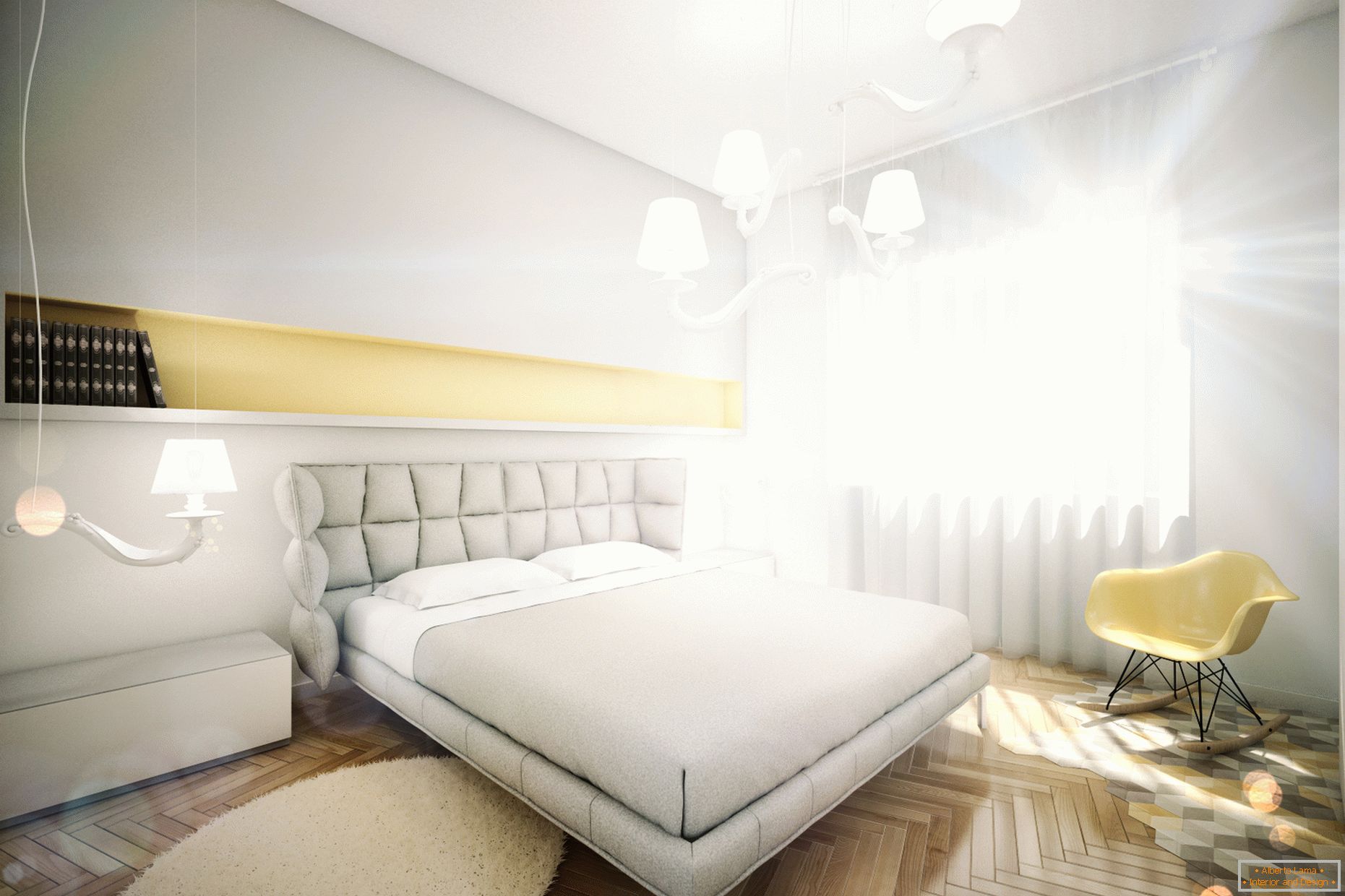 The total area of ​​the apartment is 140 m2, which allowed the designers to divide it into several functional spaces. And the way of using the pastel palette chosen by them causes only admiration.
We hope that this project interested you. Share your impressions with our readers!