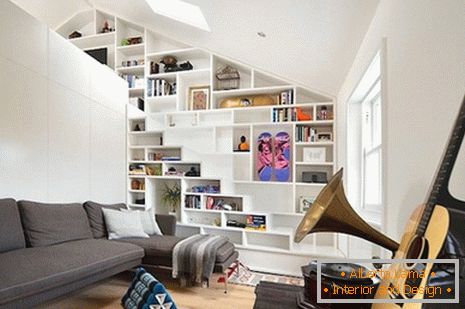 Mini-apartment in the attic - comfort and compactness
Here is an example of the interior of a mini apartment in the attic. Because of the white painted walls and windows on the ceiling and walls, you will feel that the room is very spacious.
The snow-white design in the center of the apartment hides behind itself a pantry and a modern bathroom with all amenities. In the shower, one wall is covered with bright yellow tiles.
The lack of daylight in the bathroom is compensated for by large mirrors and reflections from yellow tiles. Outside, on the kitchen side, in the design there is a space where there is a coffee machine.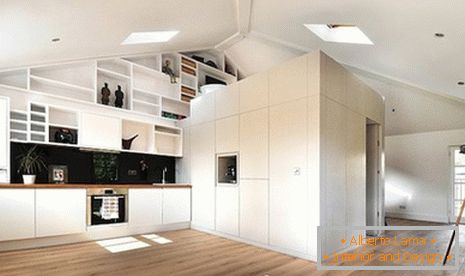 Design with built-in bathroom and storage room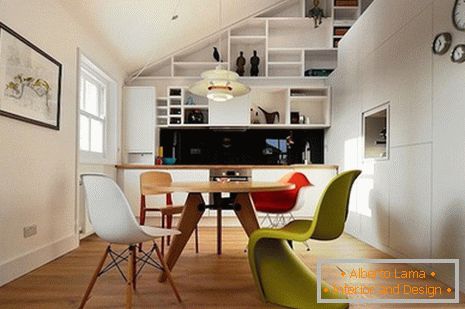 View from the kitchen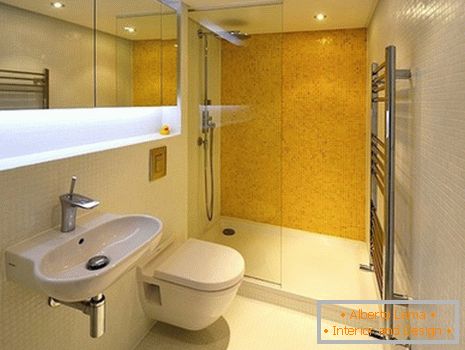 Modern bathroom inside the structure
The wall behind the structure is divided into two parts: the kitchen and an open rack, the lower shelves of which form a ladder to the top.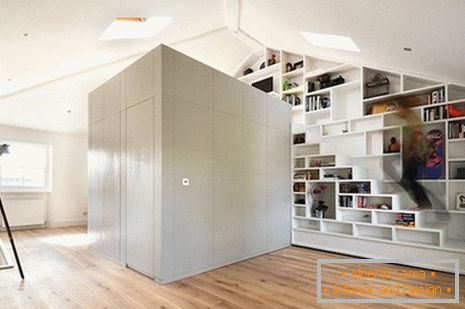 Multifunctional shelving
The bed is at the top of the structure, opposite the top of the rack. In addition to a sleeping place, there is also a built-in workplace. Despite the fact that the actual area is rather small, because of the ridge roof, windows and white walls, the impression of spaciousness appears.
The situation plays a huge role in the design, especially in tiny apartments. To ensure that the room is not cluttered, careful selection of furniture is a key factor.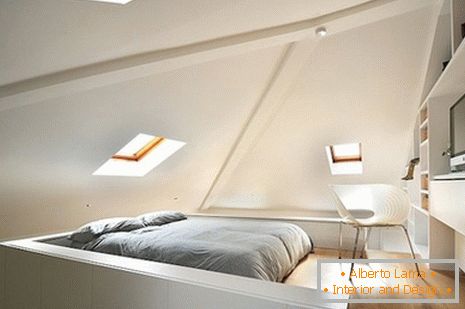 Bed and built-in work place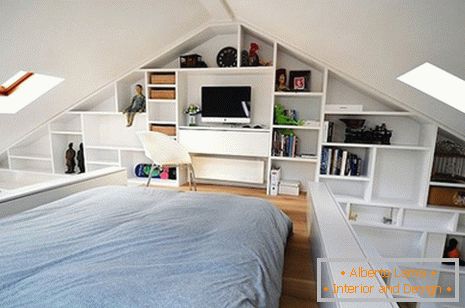 View of the top of the rack and the workplace