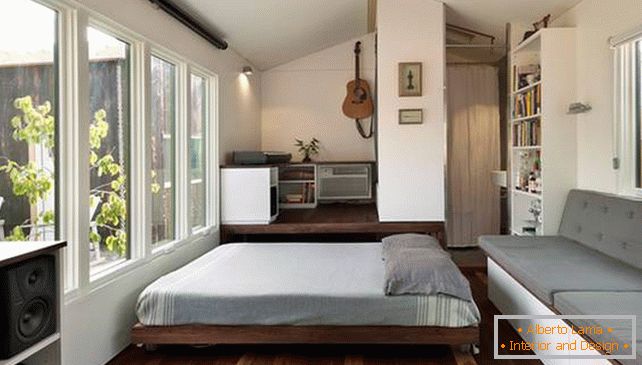 Hidden bed - the perfect solution for tiny houses and studio apartments
A hidden bed is a real salvation for the inhabitants of small flats and houses. The problem of providing a place for comfortable sleep in conditions of a deficit of square meters is solved by designers in different ways. We saw many interiors with beds arranged on the mezzanines, retractable into the cupboards and even coming down from the ceiling.
The first option is perhaps the most popular, but it also has drawbacks. They concern safety and comfort: falls, head shocks and unpleasant sensations due to increased temperature - the possible consequences of using the bed on the mezzanine. Obviously, their design and arrangement involves a certain expenditure and a sufficient ceiling height.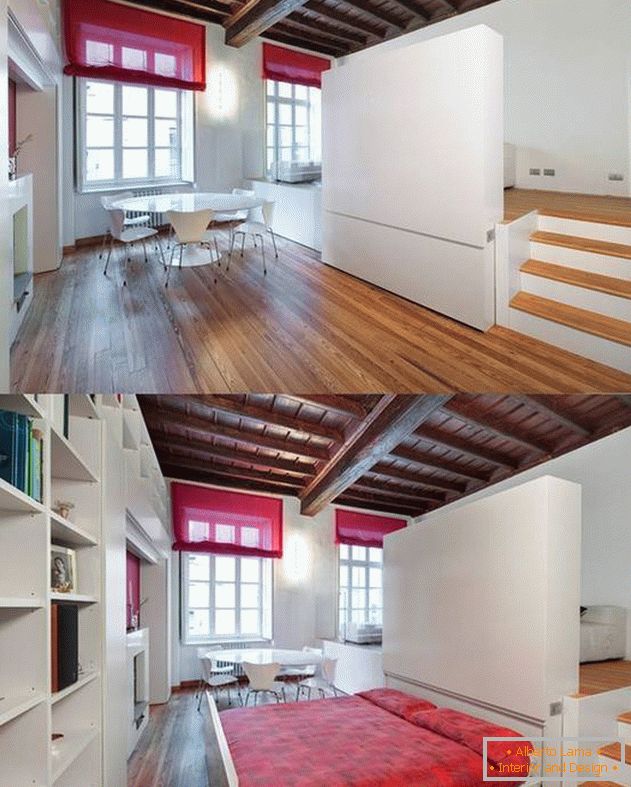 It seems that the pull-out bed is an excellent alternative for compact interiors. The complexity of the device, they are in the same row with the beds lift - those that are hidden behind the doors of cabinets. But in the latter case, the user is forced to remove and cover the bed linen daily, and also to fasten the mattress.
The sleeping bed, put forward in the manner of the chest drawer, relieves this need. And the presence of the podium, under which the bed is usually stored, provides additional opportunities for organizing the apartment space.
This is confirmed by an interesting example from the studio Brevard Tiny House. Its experts designed an interior in which a full double bed is pushed under the podium used for arranging laundry. Perhaps this is a rather strange decision, but it deserves attention, for sure.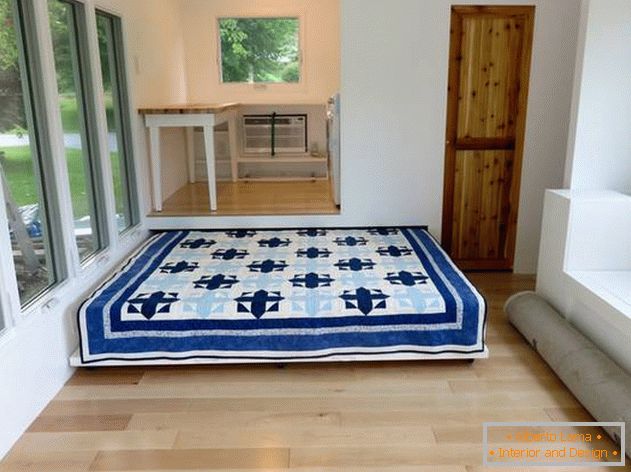 The authors of this project were inspired by the work of another team - Boneyard Studio. And we hasten to introduce you to her. The next photo shows a drawing room in a house called Minim. Here on the podium, under which the bed is hidden, something like a studio or an office is arranged.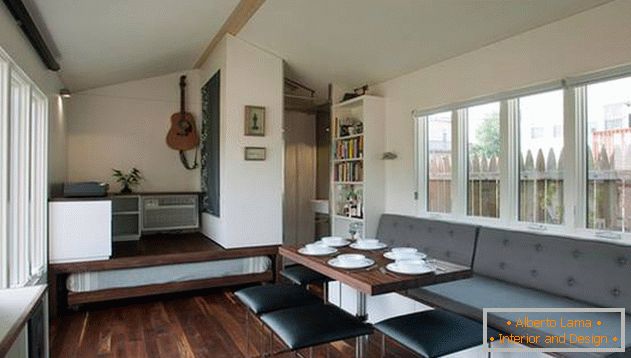 This will be a small deviation from the topic, but we could not help but say that there is a projection screen in the house that sits on top of the window.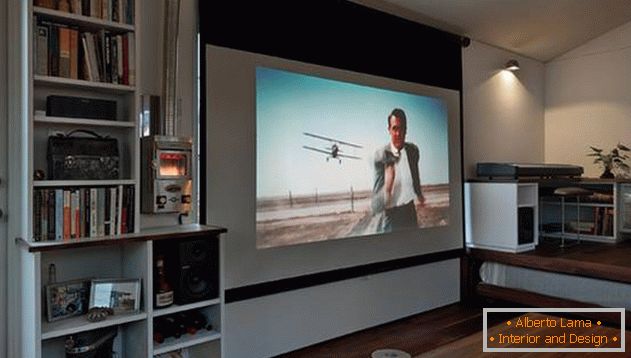 There is another great way to realize the idea with a pull-out bed. It was proposed by French designers Mark Bayarjon and Julie Nabuse. They were engaged in designing one Parisian apartment, where a bed was installed, which is hidden under the podium half or completely.
In the first case, the part that remains outside, can be used as a sofa - you just need to put a few pillows. The second option allows you to make room in the room - for a party, for example. Three different positions for performing three different functions - what you need in a small apartment!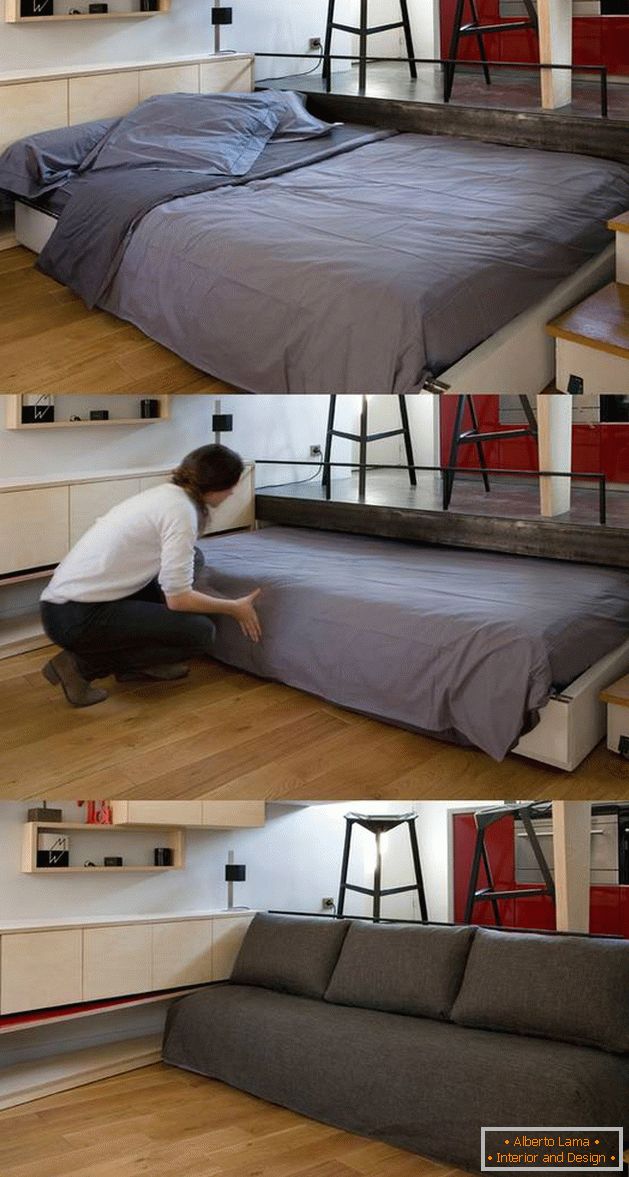 Is not it really wonderful that an affordable alternative to beds on the mezzanine exists? What do you think of it?