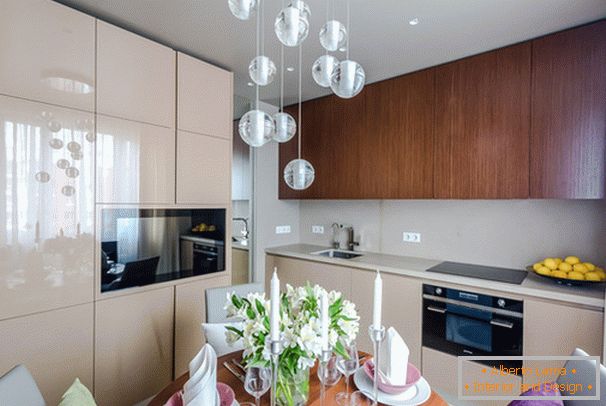 Today we present an unusual kitchen. Its originality is that the interior is not made in a single style, but as if it is multi-layered, and the division into zones is so original that you probably have not encountered such a thing before.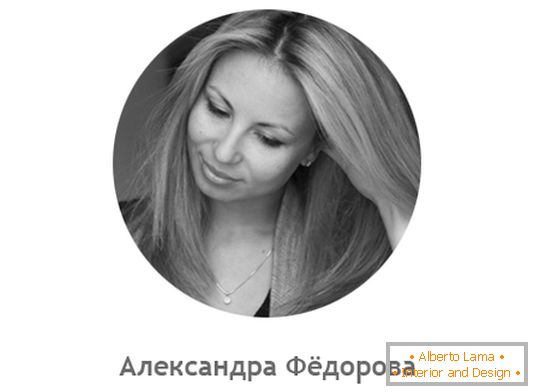 The architect Alexander Fedorova decided the interior issue of the family in a very unusual way.
Given that the kitchen area is only 10 square meters, and in this two-room apartment is a fairly large family, the dining room area had to somehow be increased somehow. Only because of what?
It was decided to make a redevelopment.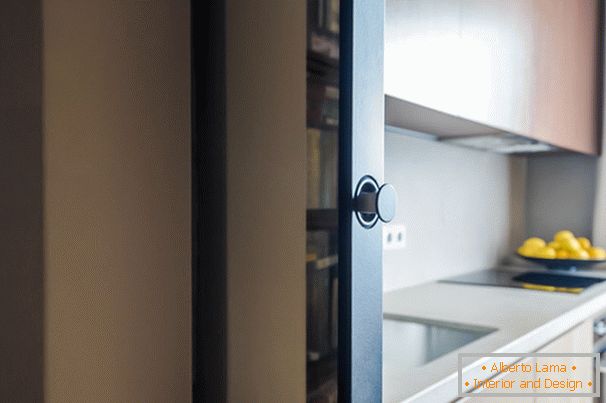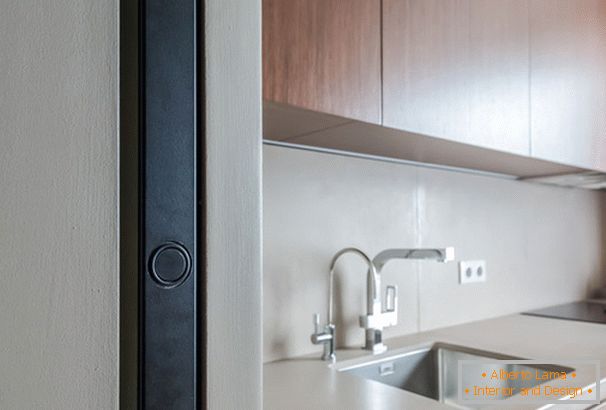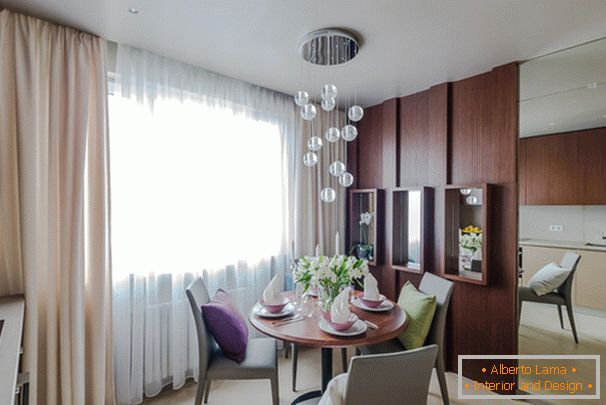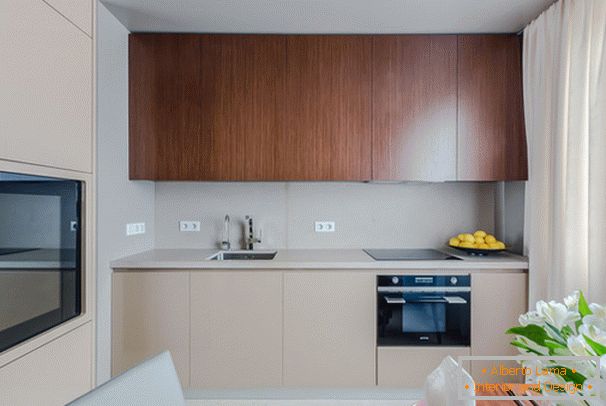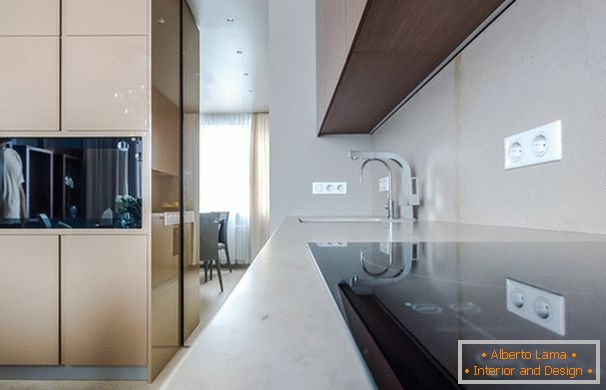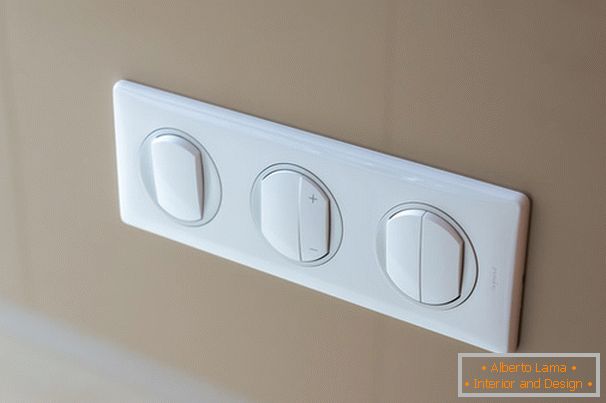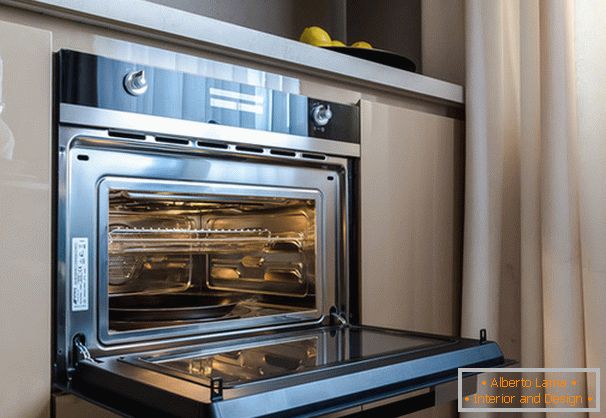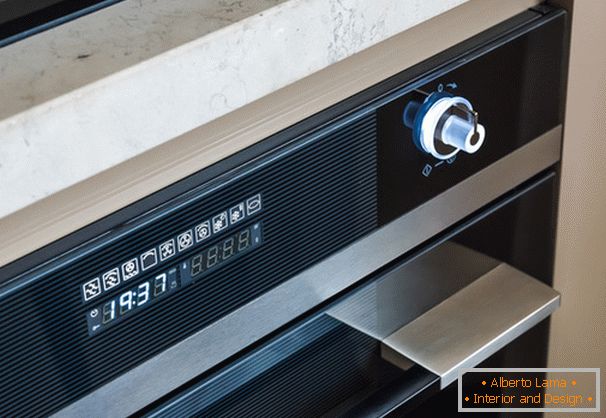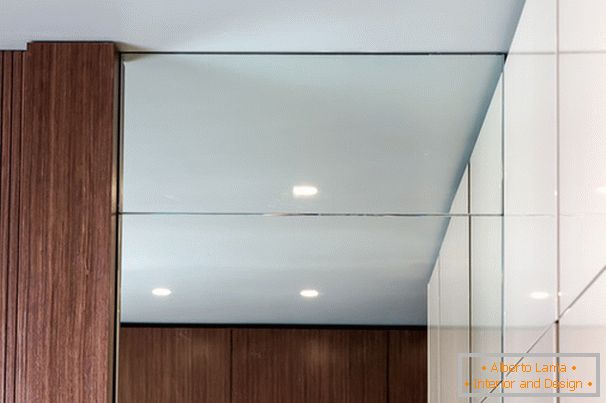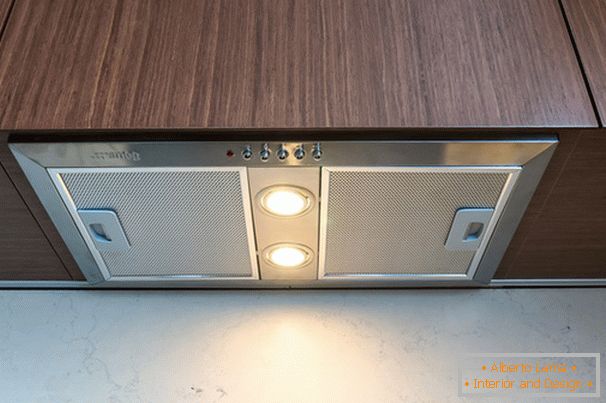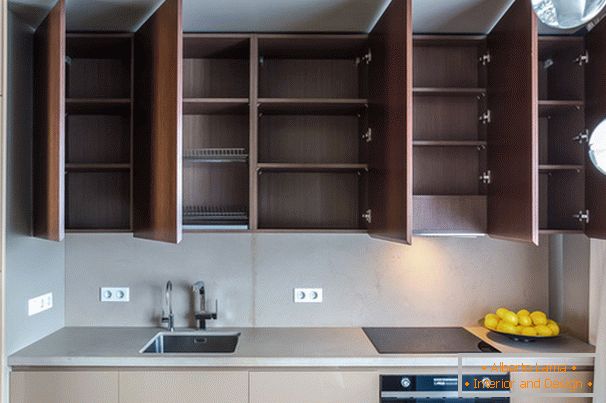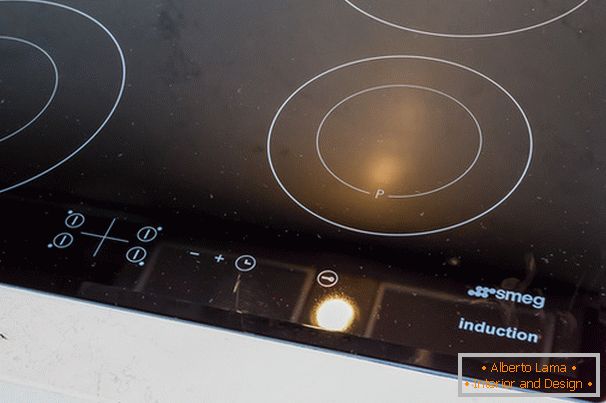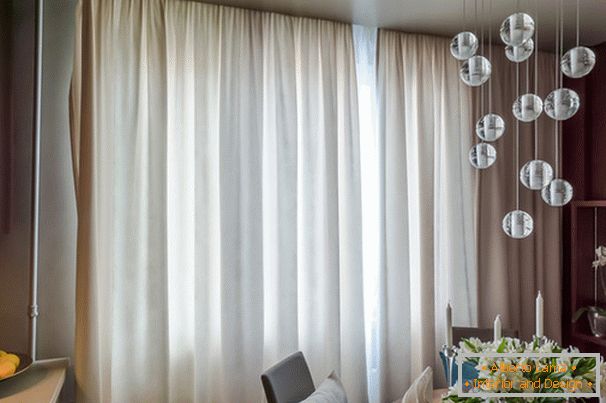 The working area of ​​the kitchen is located next to the entrance, on the left. Built-in appliances and storage cabinets moved to the right side. Here was the air duct, so with the help of a special design of furniture it was possible to disguise it.
There is one important feature of the arrangement of small rooms: they should have as few different protrusions as possible. This makes them more spacious.
Also, to increase the visual space on both sides of the cabinets, mirrors were built in height from floor to ceiling. This trick worked perfectly!
To make the kitchen more cozy, linen curtains were hung on the windows, soft stools were comfortably located near the round table, and the chandelier in the form of cascade balls fit perfectly here.
Respectability of the room is amazing. And in combination with minimalism makes the interior simply awesome. To make the space harmonious and seem large, we used one more technique: a limited number of invoices and colors were taken for decoration. The floor, the apron and the table top are natural stone, the surfaces of the cabinets are lacquered.
The main tone of the interior - coffee-beige, so visually the floor flows into the ceiling. A panel of wood blend harmoniously with the furniture.
Bright animating moments were decorative cushions. And the oven is installed under the hob, next to the refrigerator. The bulbs have chosen quite powerful, their reflection in the mirrors increases the amount of illumination many times. We hope that the abundance of photos of this beautiful project has brought you true pleasure, dear friends.