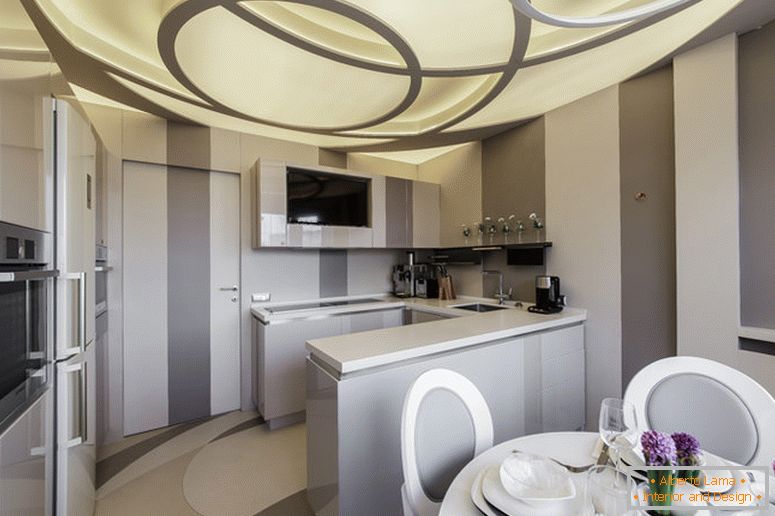 So, the decision is made - you will connect the two areas in one. But how do you manage the freed meters? I do not want to get the same banal room, just bigger. We picked up photos for you, where the kitchen, combined with the balcony, is a sample of functionality and style.
With the removal of the wall, the room becomes much lighter. Be sure to use this. In the niche formed at the window it is possible to equip a small table-top. On the opposite side is well placed table. Place a chair next to it - and here's a ready working island. Winning will look like a bar at the site of the former partition.
To make a new kitchen is better in light colors. White, gray, beige colors will add free space. Support the design of furniture with matte surfaces of the same palette.
With the transfer of the dining area towards the former balcony, a free patch near the wall is formed. Here, a low sofa with a small bedside table stands perfectly. Thus, within the new kitchen, you can cook, eat and rest.
And which version of the design is closest to you?