The famous design firm Estudoquarto_studiostanza in 2009 implemented in Brescia, Italy, a conceptual project "e + m 53". The pronounced composition "Open Space" serves as a guarantee of complete confidentiality.
On a small area of ​​53 m2 the connecting dominant is the kitchen, made in contrasting colors and equipped with the latest technology. This is a delicate idea of ​​the authors, symbolizing well-being and reminiscent of the region's long-standing culinary traditions.
The built-in lighting of the kitchen furniture is, as it were, closed by a black edging that emphasizes the strict schedule of the forms.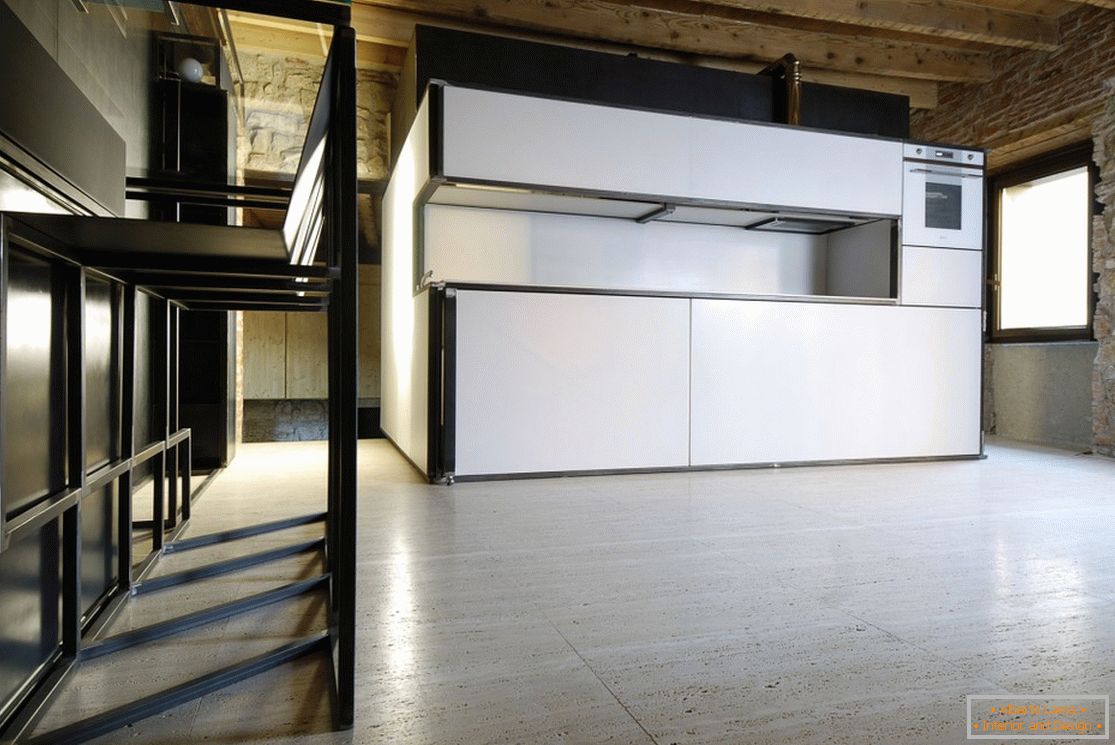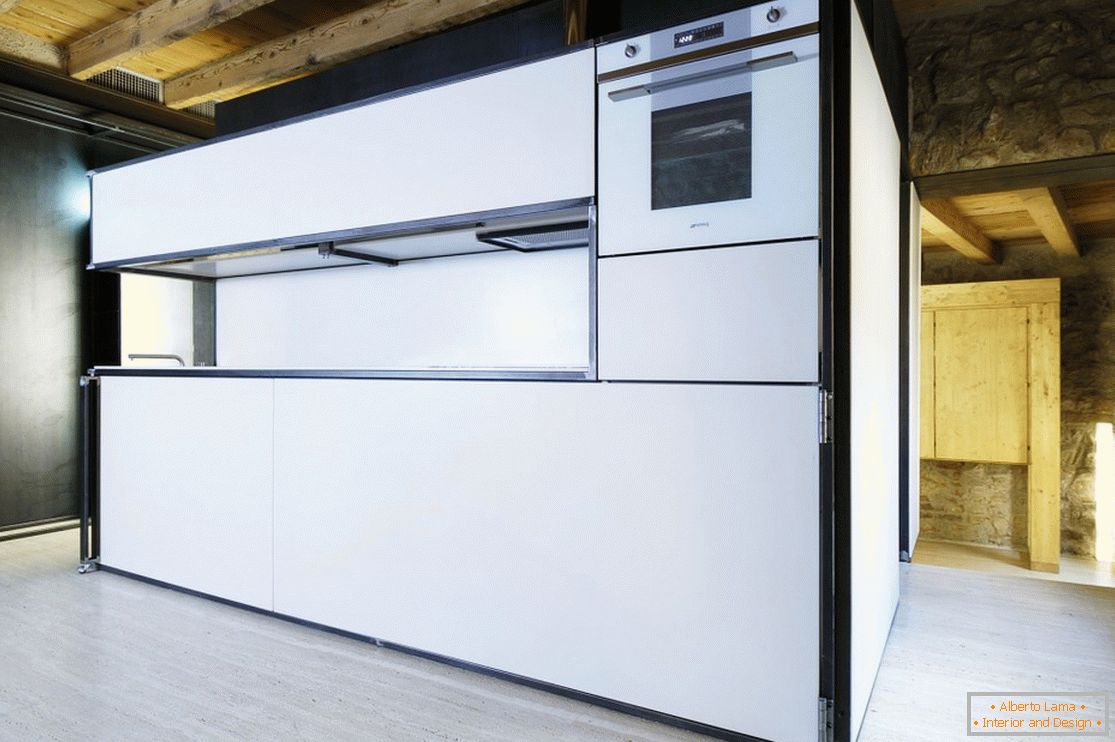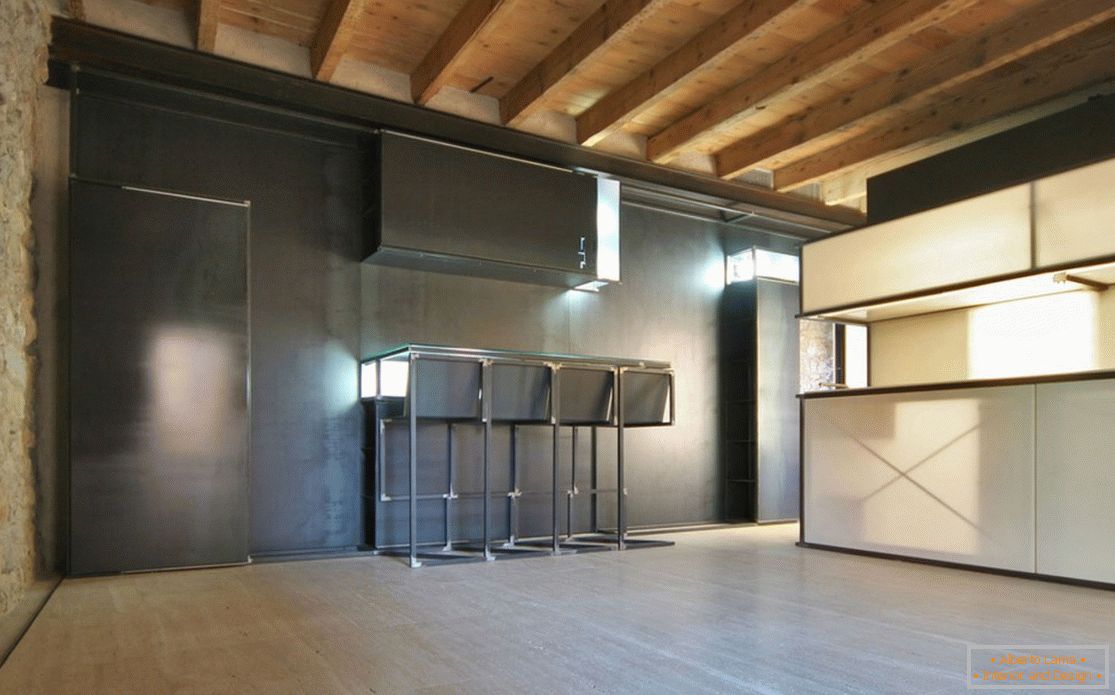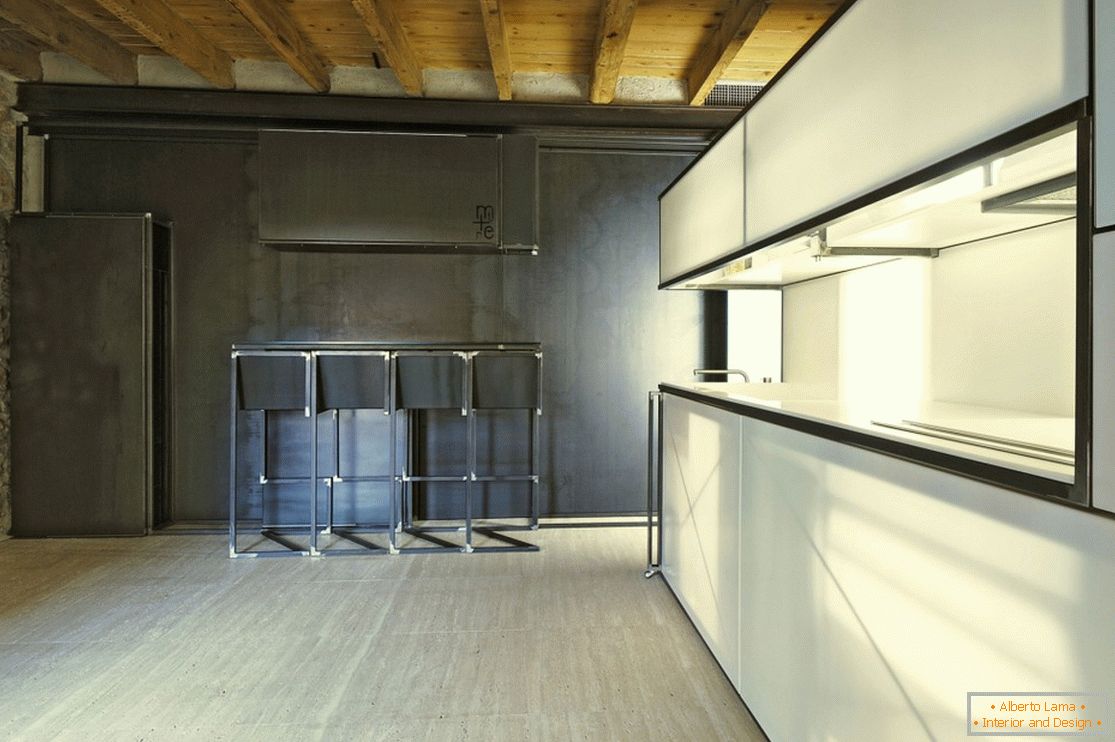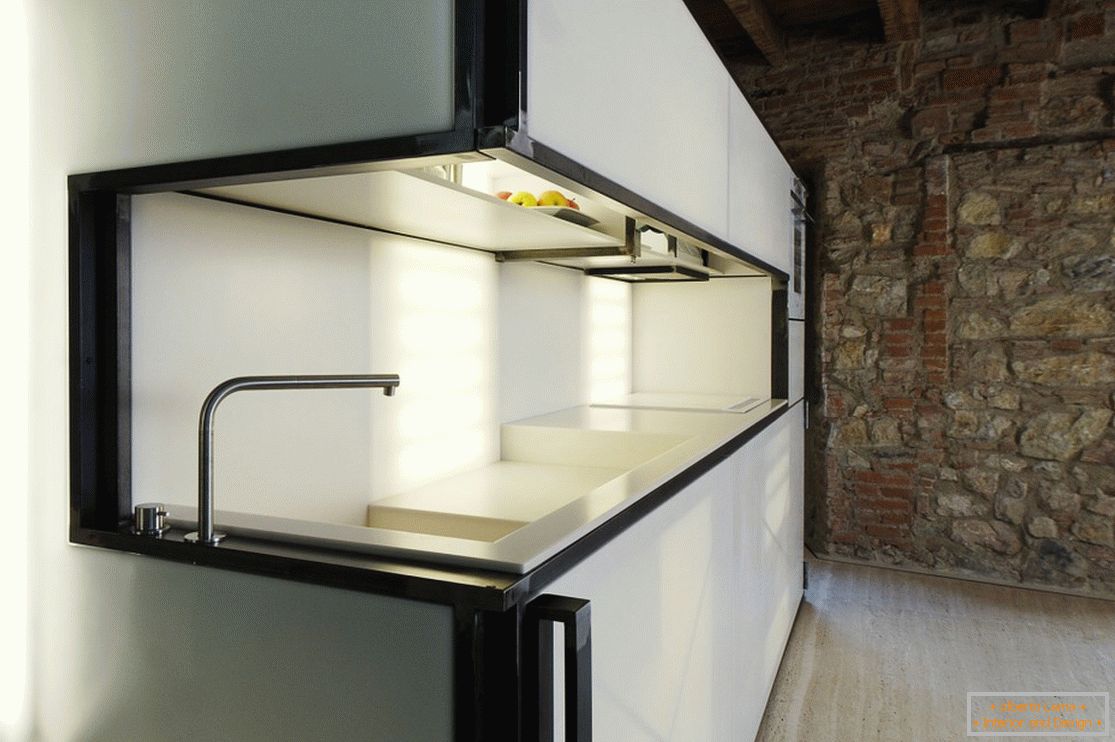 Natural materials - stone, iron, wood and glass are combined, forming a single whole of expressive simplicity.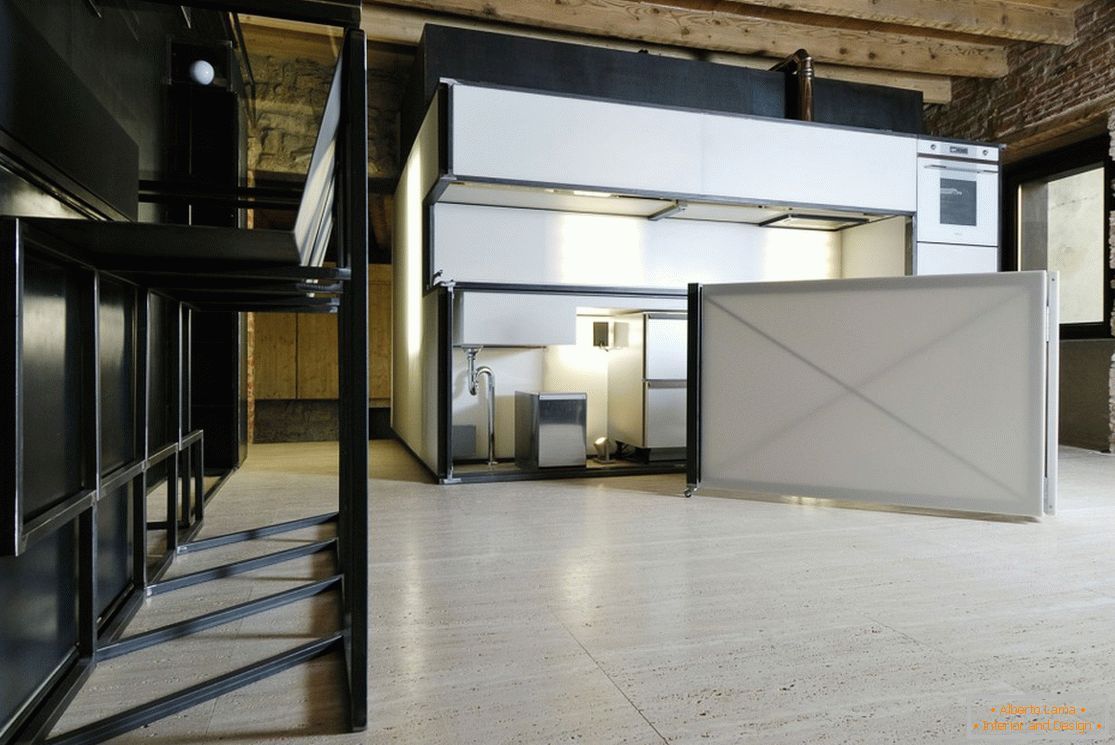 Thus, the effect of overflow between functional zones was achieved through creative interaction of textures and giving the room a harmonious individuality.
The bedroom with a fireplace in the rustic style has a rest in a cozy atmosphere. Brick walls and wood furnish a sense of security and warmth.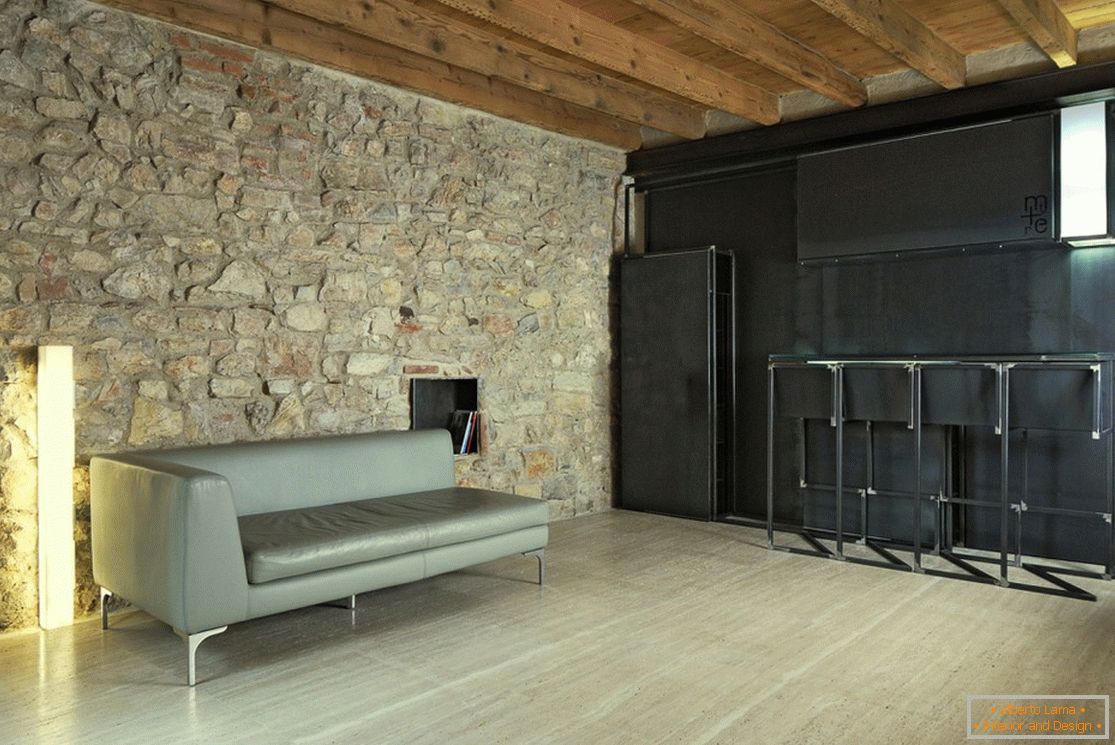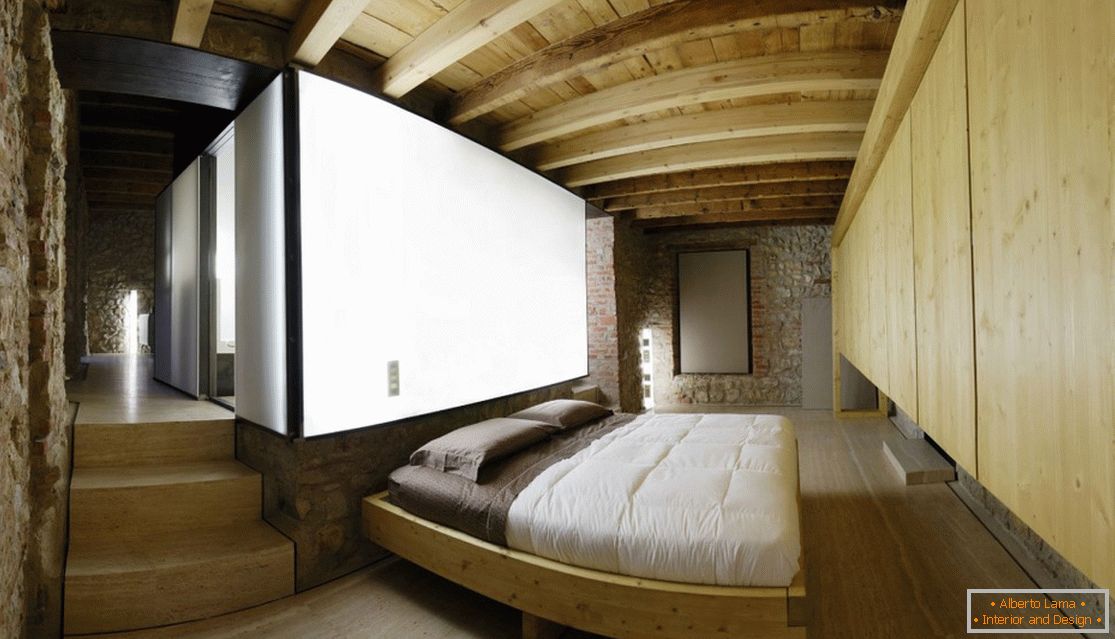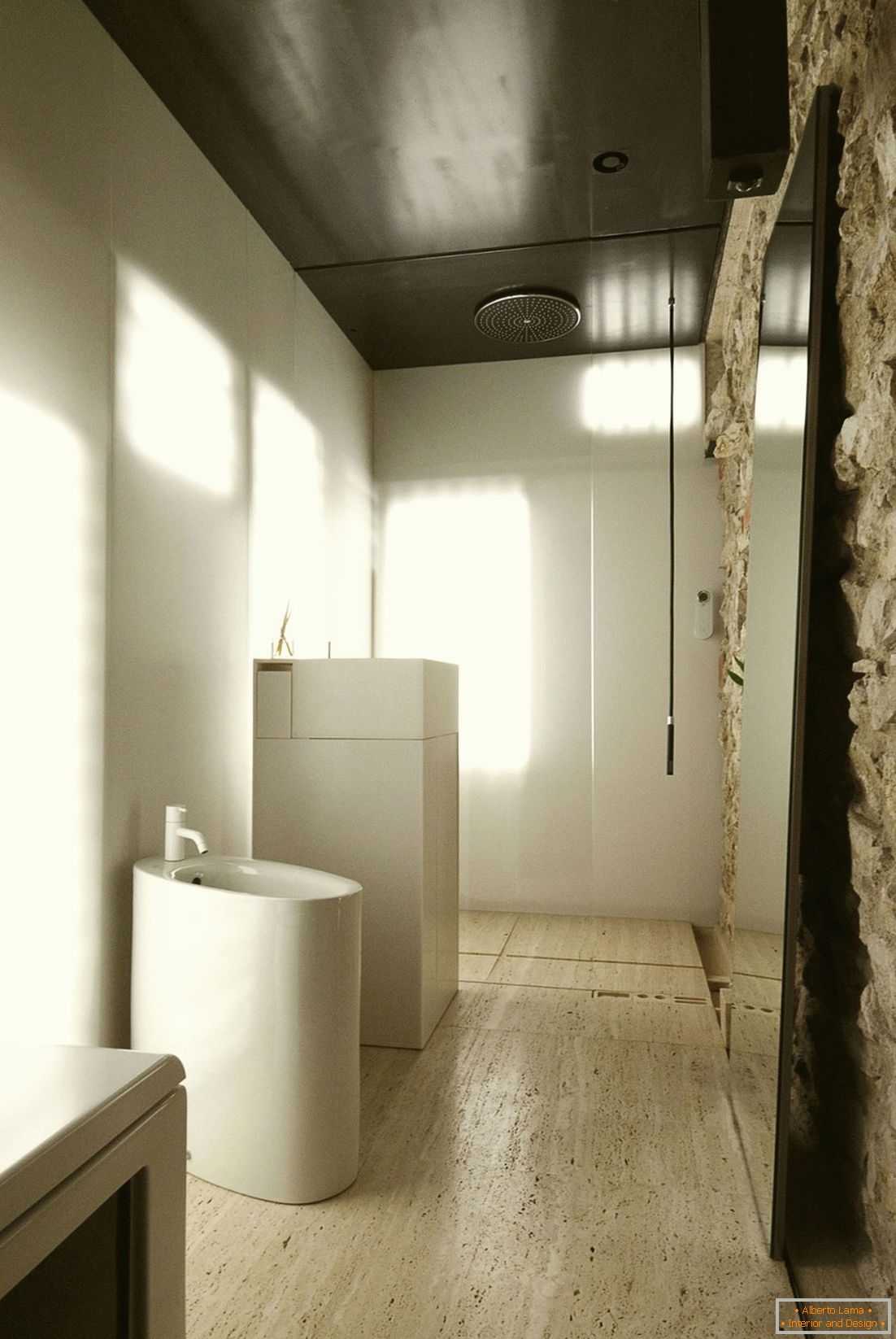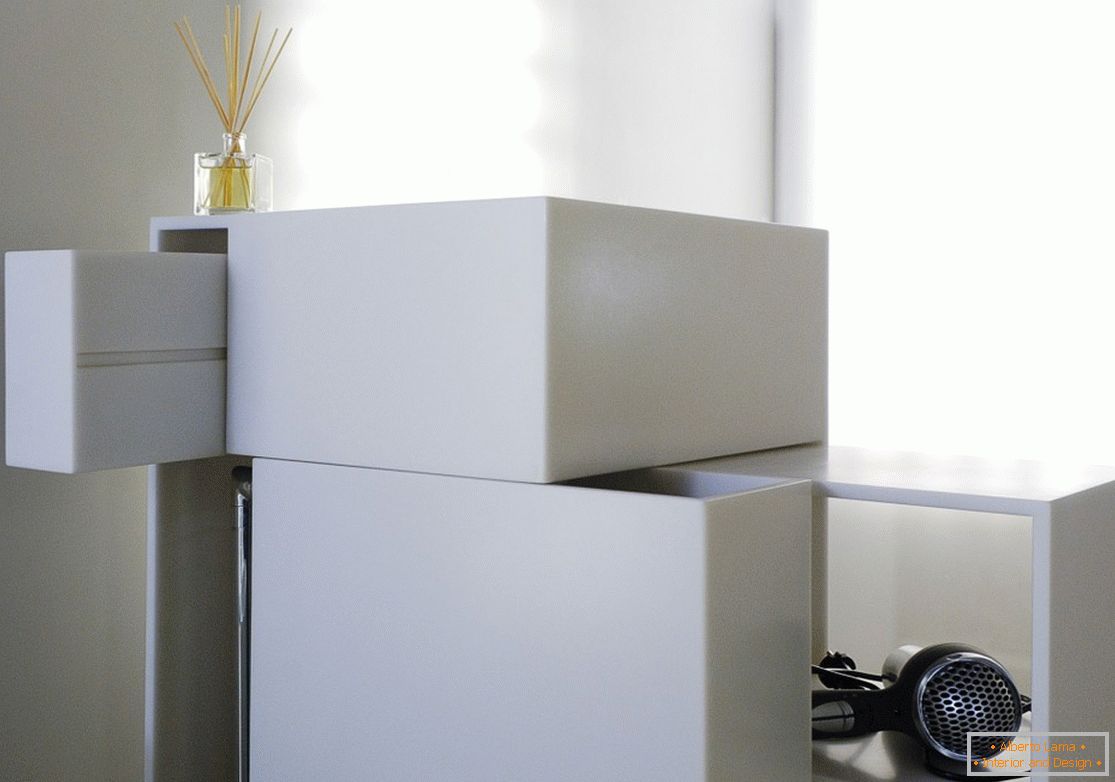 Elegant and simultaneously brutal interior is a unique synthesis of everything necessary for modern life.