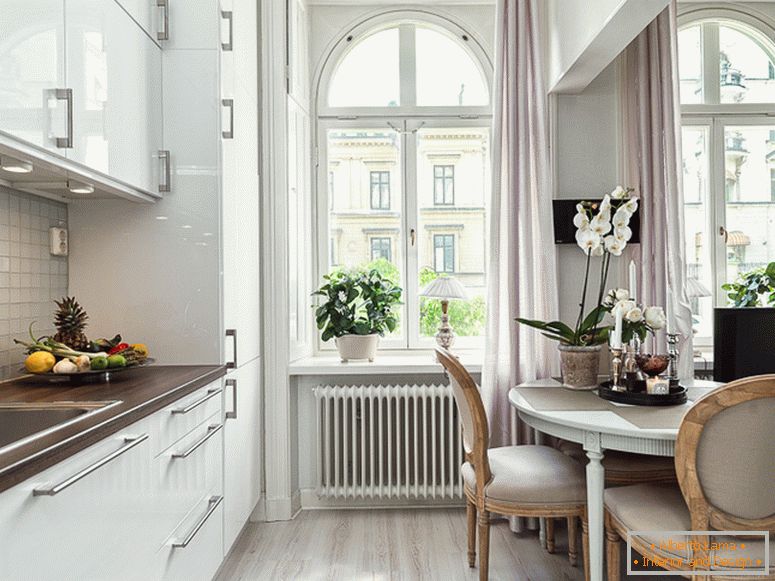 Designers from Sweden could place on 22 square meters a functional kitchen, a living room, a place for sleeping and a dining room for three people. The bed was successfully placed on the second floor, which helped to free up about three meters and placed beneath the mezzanines comfortable sofa. A small studio has turned into an apartment for a successful young business woman.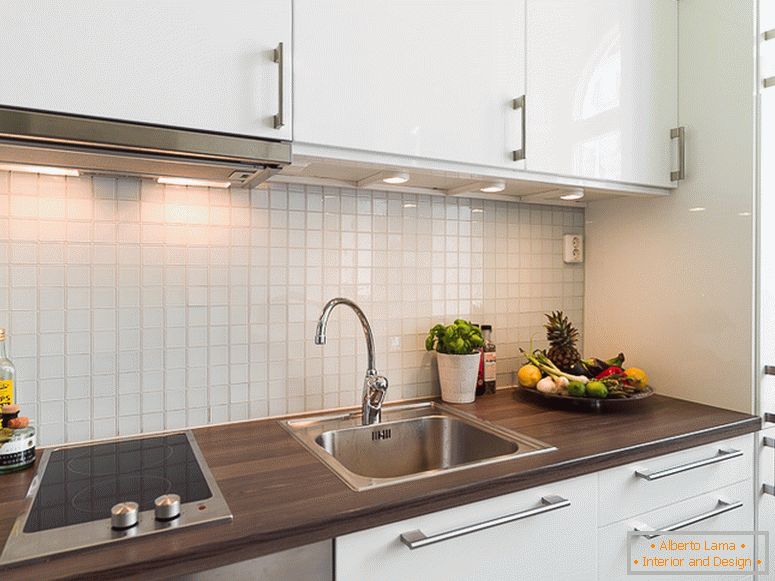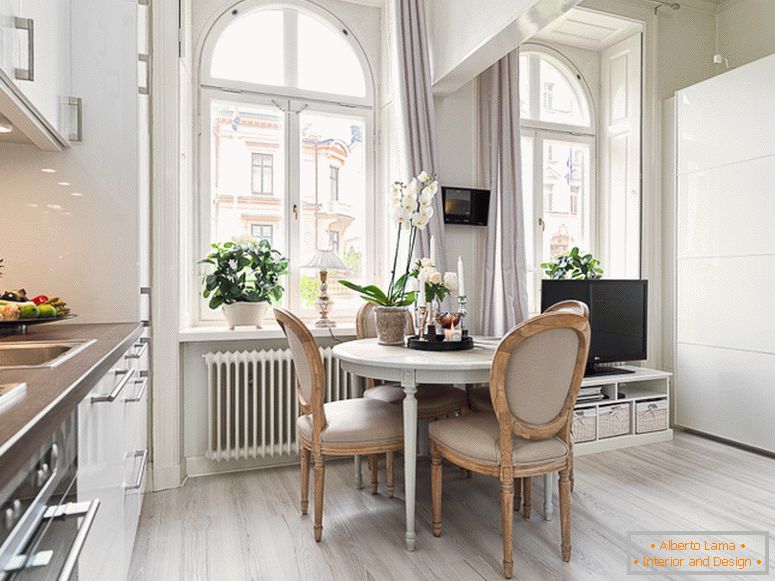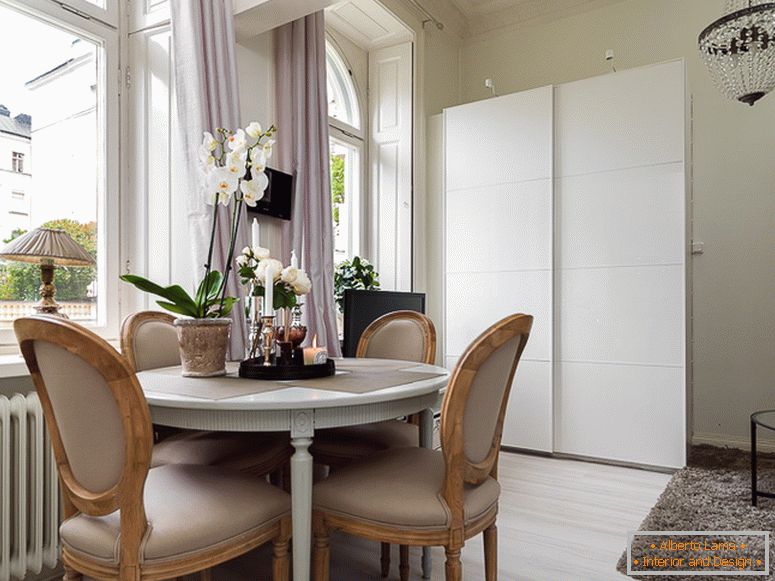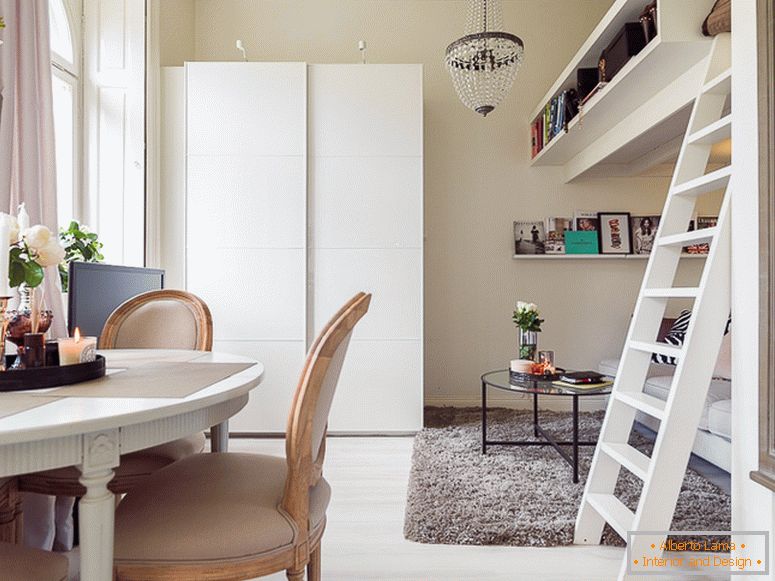 Personal things are successfully placed in the closet. In the living room, just above the resting place, is a bookshelf. This is a very unusual decision. Shelves in the kitchen reach the very ceiling. This makes it possible to store in them not only kitchen utensils, but also a variety of household items.
Originally in the room between the living room and the kitchen was a partition, which could not be completely demolished due to the norms of construction. However, designers came up with the idea to paint it in a light tone and drape it with curtains, which allowed to get a unique piece of decor. It's the decor is the biggest plus of this studio in Scandinavian style. The bright room is very cozy, it wants to come back again and again.