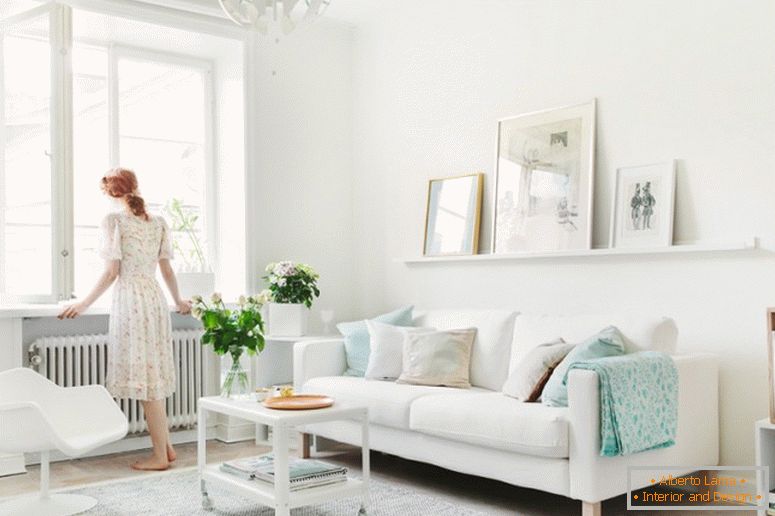 Delicate interior of a small one-room apartment
The interior of a small one-room apartment in Stockholm is full of various surprises. Luxurious high ceilings and wooden parquet create a special atmosphere of home warmth and coziness. And huge windows fill the room with a soft natural light.
Another feature of this interior: a minimum of furniture. All the most necessary for a comfortable and functional life. Of course, all parts of the interior must interact, fill the rooms with a certain mood, and therefore they represent a single whole. We suggest you to see for yourself.
The snow-white sofa on legs of ivory color is simple enough, but it is refined. A small trolley on wheels is at the same time a coffee table, and a shelf for magazines. The white shelf above the sofa is a wonderful stand for beautiful black and white drawings. The interior of the room is crowned by a fashionable chandelier, installed in the center of the ceiling.
The sleeping place is hidden in a niche, separated from the other areas by two sliding panels. White lockers serve as functional storage places, and the same snow-white shelf perfectly accommodates pictures and statuettes.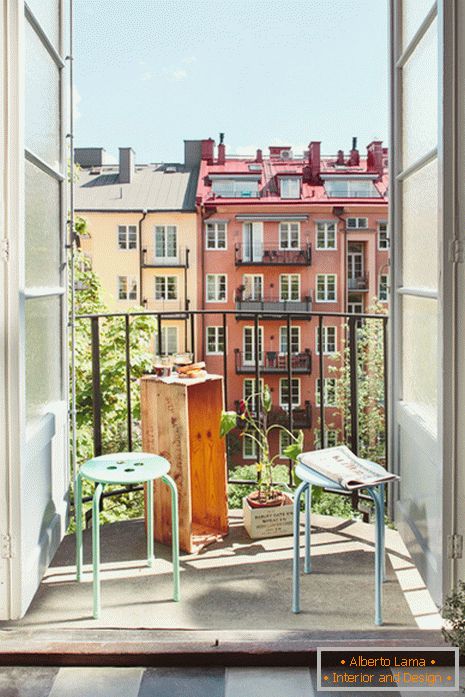 The entrance hall is also equipped with storage shelves. The niche, where you can keep your things, is open; with it a bar for hangers and a few boxes on top. White kitchen cabinets and shiny wall tiles are complemented with a wooden countertop and a floor.
On the windowsill in front of the window there are a lot of pots with flowers as well as on a stool with running boards. A table in the shape of a flower and two white chairs are favorably underlined by the light air dome of the chandelier.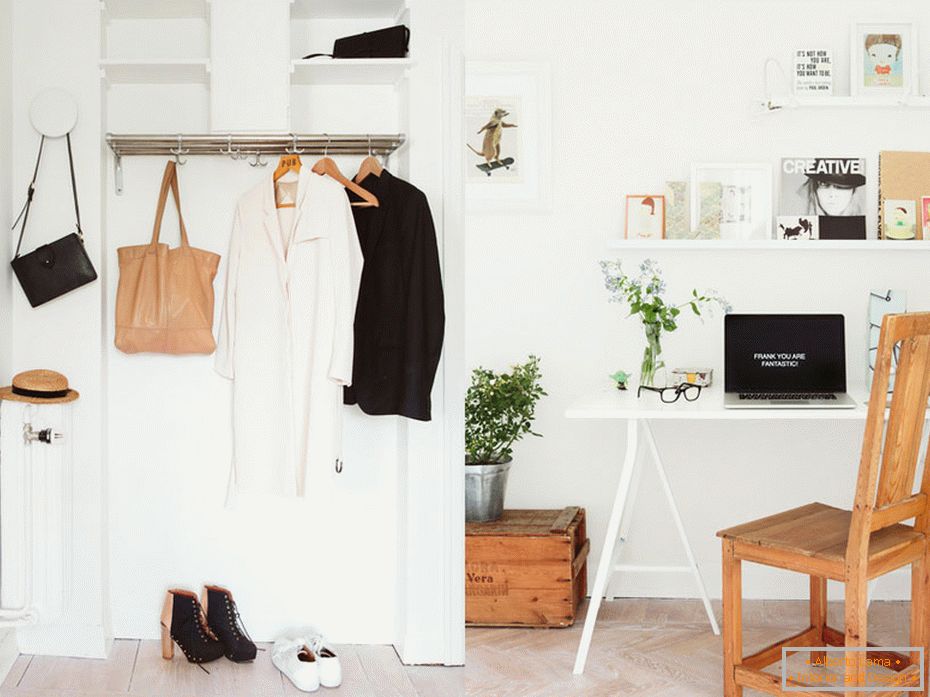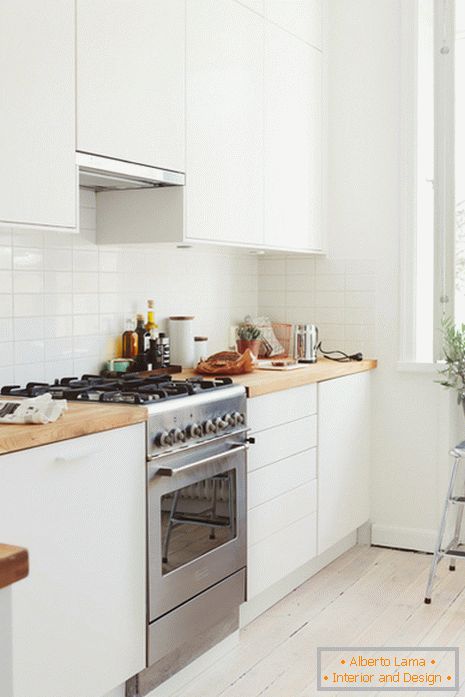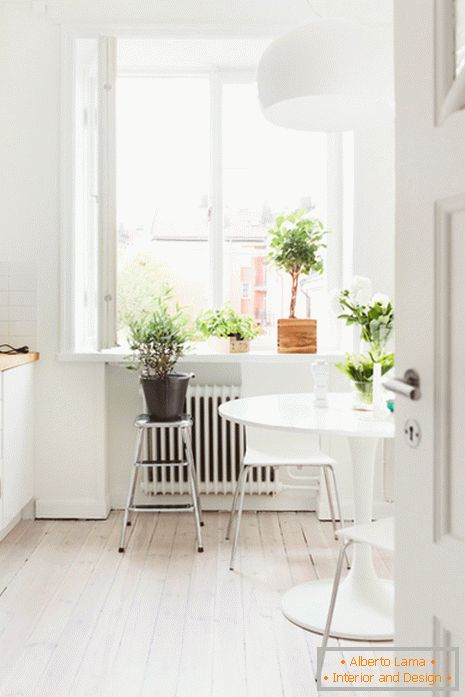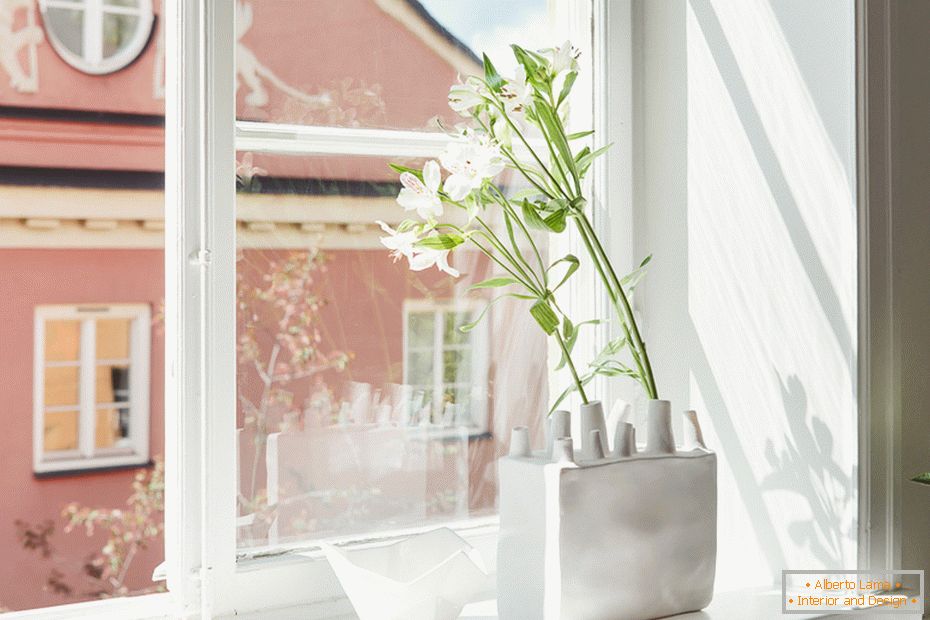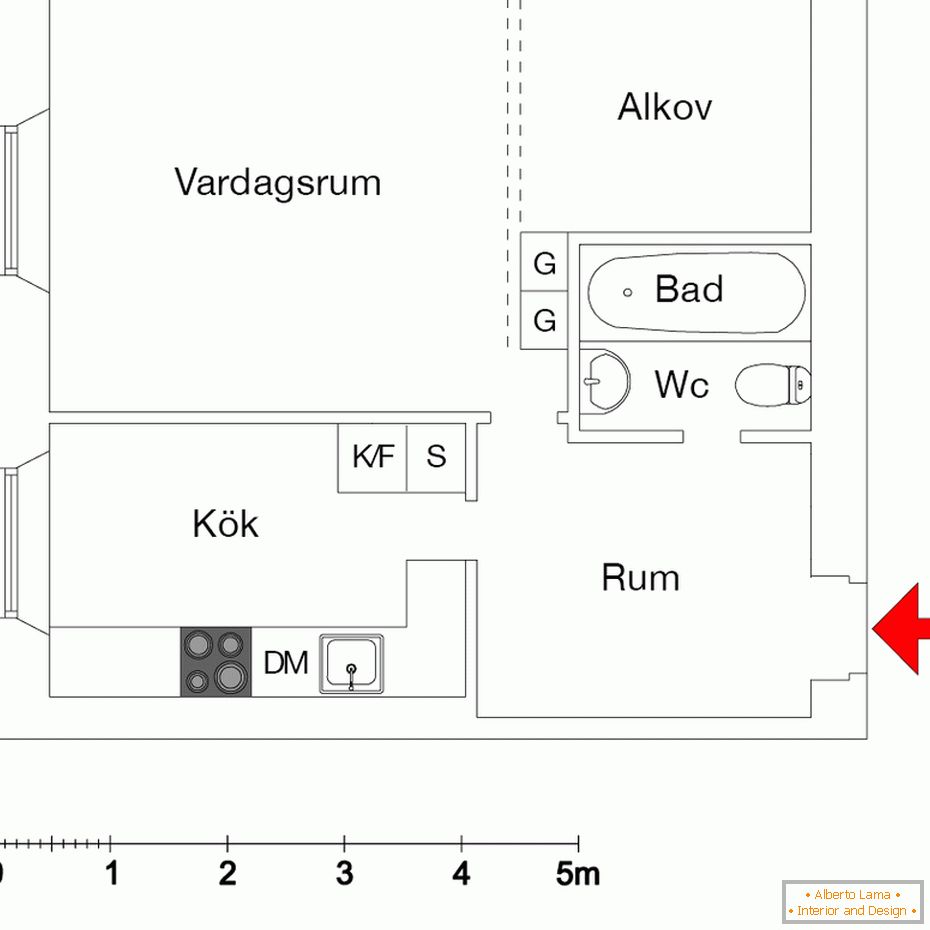 Did you like our article? Leave your comment and share it on your page in your social networks!