We recently made a big review of New York's caffeine and decided not to stop there. Today we will try to tell and share our impressions about the western part of the USA and its amazing and unusual institutions. This time we visited cities such as San Francisco, Portland, Seattle, and others.
Modern sanctuaries
Coffee houses are our modern sacred corners. Perfectly decorated rooms, where people come to enjoy beyond the usual, almost supernatural impressions. With this "third wave" in the history of coffee consumption, the quality of the flavored drink has undergone significant changes. During the last ten years, the quality, cooking techniques, coffee philosophy, and the attention paid to it, have changed significantly for the better. Even the biggest skeptics from the first sip admit that the taste of brand coffee has nothing to do with the burnt flavor of the drink that you can buy at Starbucks.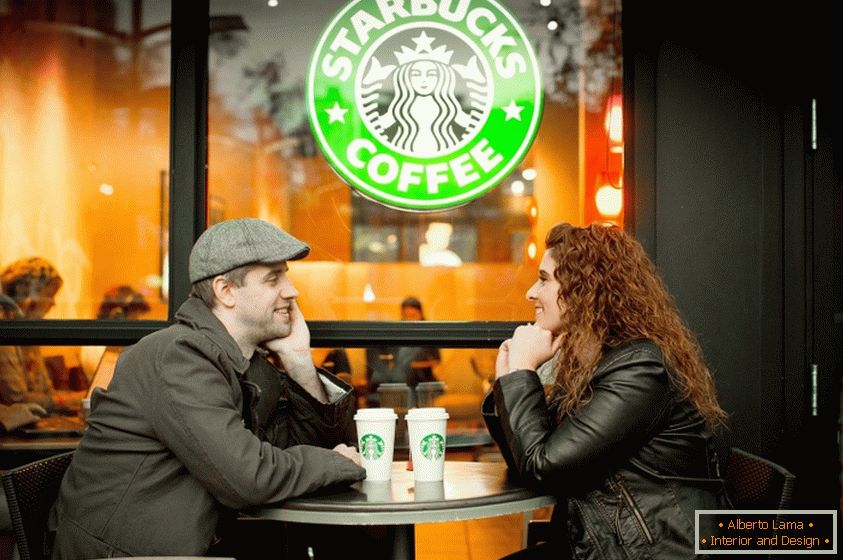 Nevertheless, the coffee sphere has room for growth. Special coffee is often associated with such concepts as snobbery and hipsterstvo. (Here, daily coffee consumers can yawn bored or tormentedly).
"We do not believe that we've ever belonged to this" third wave "in coffee culture. In fact, we were rather in a "mixed wave", such a crisis of personality within the coffee culture. For the last ten years we have tried to find a special meaning for what we are doing, while at the same time constantly improving the quality of products. Until we, as a business, learn the level of self-determination that is understandable and acceptable to the consumer, where the producers of branded cocktails and barmen, whose name has long been a brand, are found, we will never achieve the true status of the "third wave". - Llewain Sinclair, Sprudge coffee portal, 2012
Let me assume that these institutions, sacred for any coffeeman - a bold step to welcoming every visitor. We give your attention to the most worthy.
FOUR BARREL
A coffee shop located in the heart of the San Francisco neighborhood called Mission District, at the crossroads of 15th Street and Valencia Street. A permanent supplier of brand coffee, the Four Barrel coffee house is equipped with a bar, you can order a special espresso and cakes made in the b.patisserie bakery, a separate coffee bar, a coffee roasting machine (you will definitely see someone working for him, if you come here early in the morning). The atmosphere here is cozy and pleasant: muted light, wooden tables and seats, an impressive music collection and a wide viewing angle of the bar.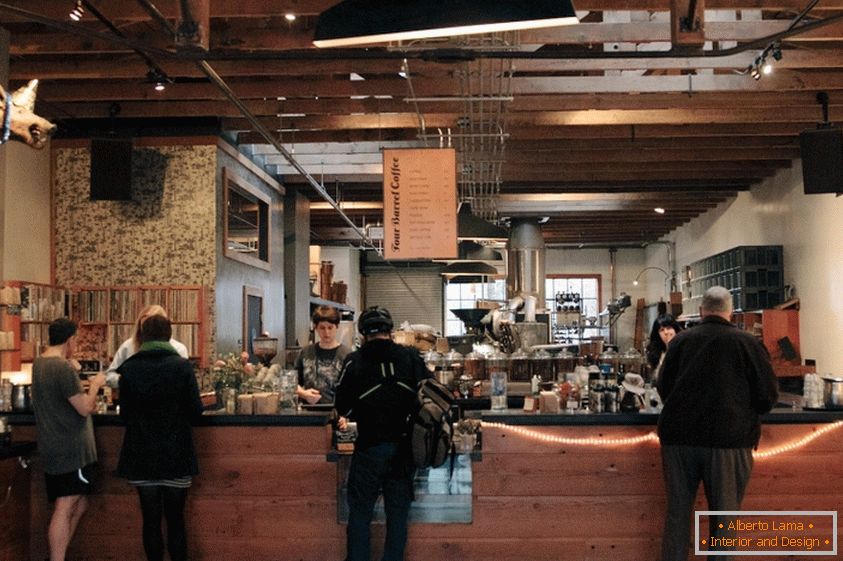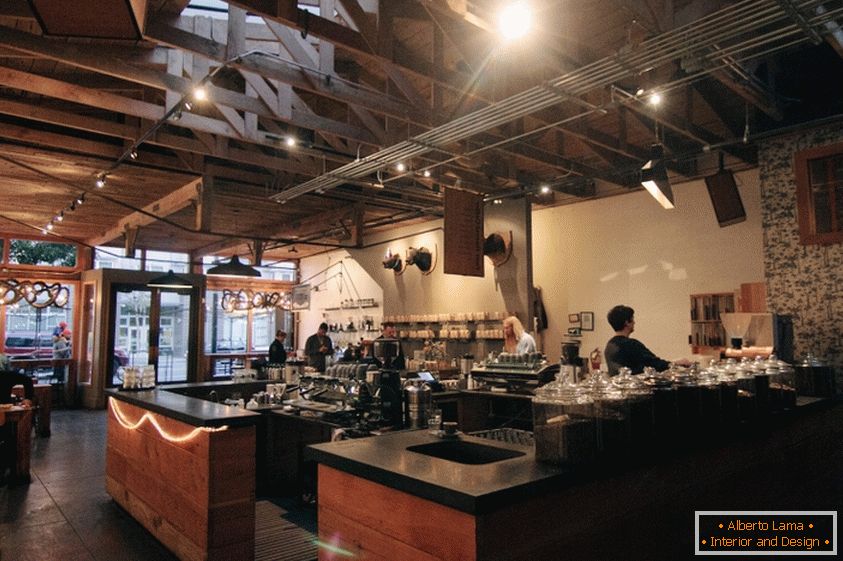 Address: 375 Valencia Street, San Francisco, California. Zip Code: 94103 Personal impressions: excellent espresso and filling coffee-bar. I would have come here to meet a friend.
SAINT FRANK
A new institution that opened its doors to visitors in October 2013, the Saint Frank coffee house is located in the northern part of San Francisco, in the Rashen Hill district, at the intersection of Union and Polk Street. This beautiful coffee house was directed by Kevin Bolin. Accurate white interior, natural sunlight penetrates through the windows in the roof and is highlighted by diagonally arranged panels of light wood. The espresso machine is built-in under the bar rack, and the bar itself is the minimalist's dream - it is decorated with hexagonal tiles. Coffee beans for Saint Frank's coffee shop are supplied by Ritual company - the same high level of quality, but with its own, unique and bold vision.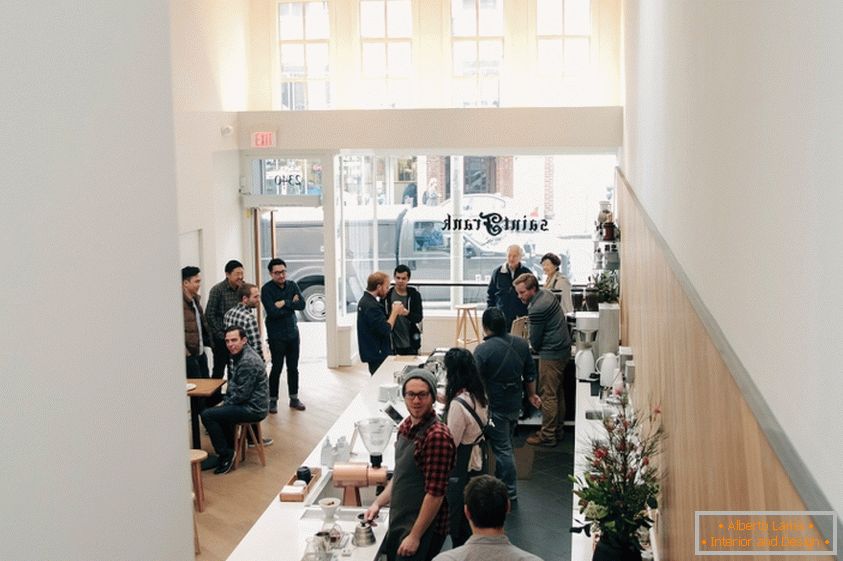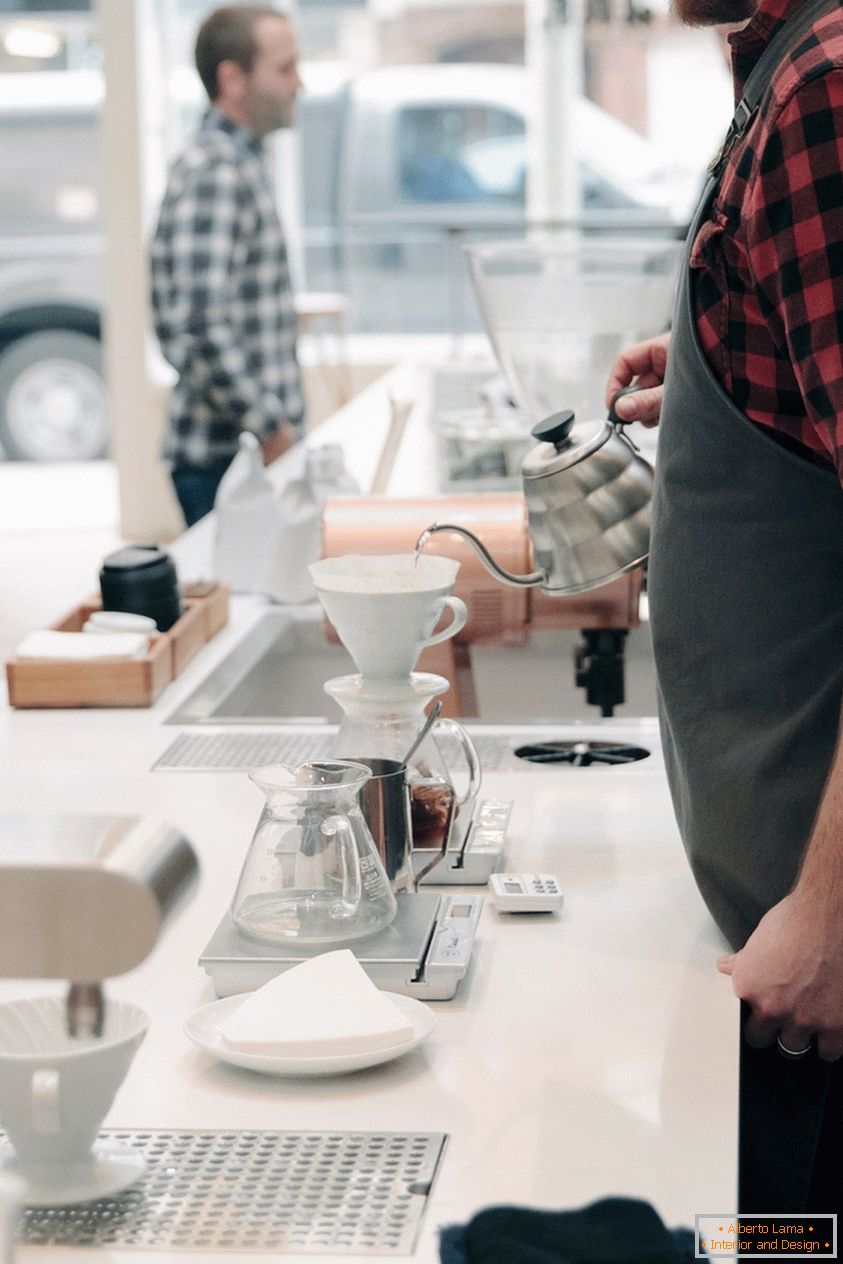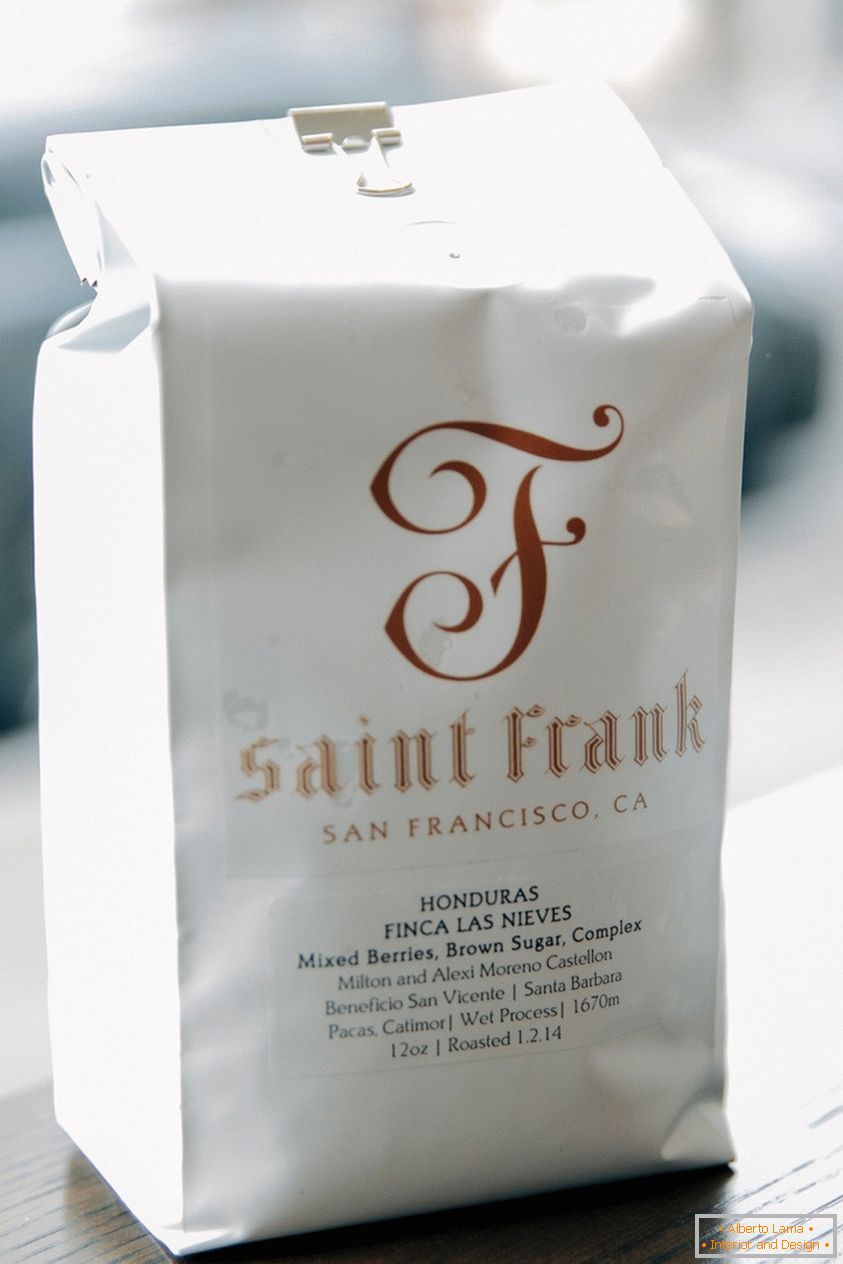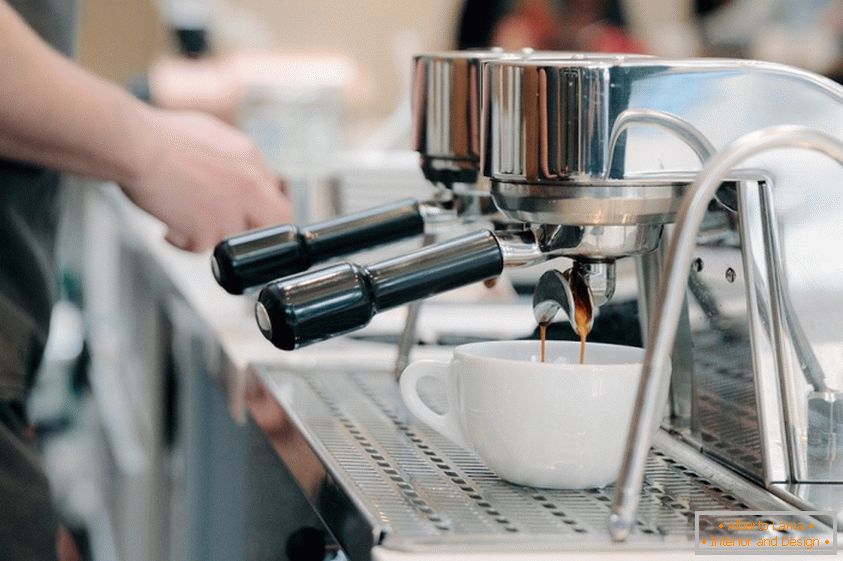 Address: 2340 Polk Street, San Francisco, California. Zip Code: 94109 Personal impressions: delicious espresso, remarkable depth of taste. It's worth visiting here, when you just need an excellent coffee.
COFFEE LINE
A small coffee shop "next door", located in the San Francisco Mission District area, at the intersection of 18th Street and San Carlos Street. Ideal if you want to quickly buy a coffee before going to work or for lazy morning gatherings with a cup of coffee and delicious waffles, which are served here for a drink. When we went to this charming coffee house with an almost intimate atmosphere, we were warmly greeted by the baristas. Wafers in Brussels are prepared right here, as well as salads from the company greensalads.org. Espresso was perfectly balanced, and coffee - very tasty. In general, we have the most pleasant impressions.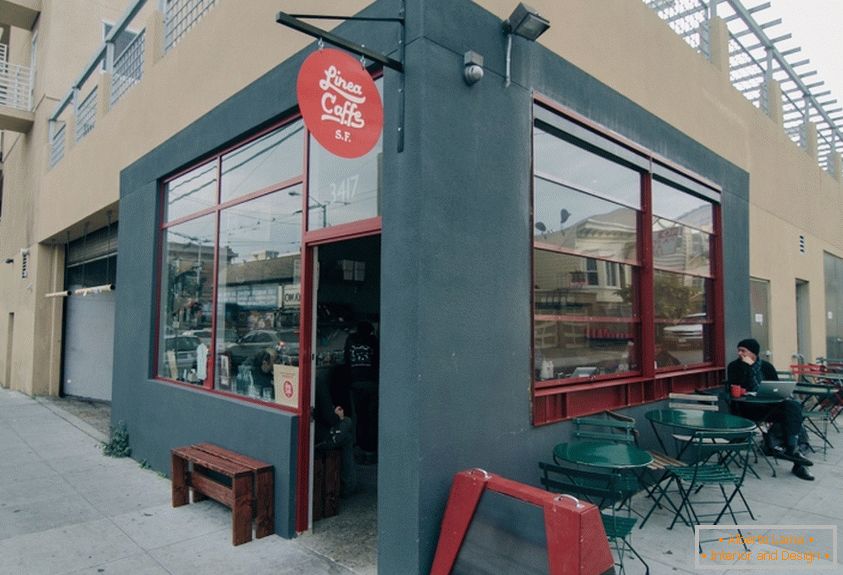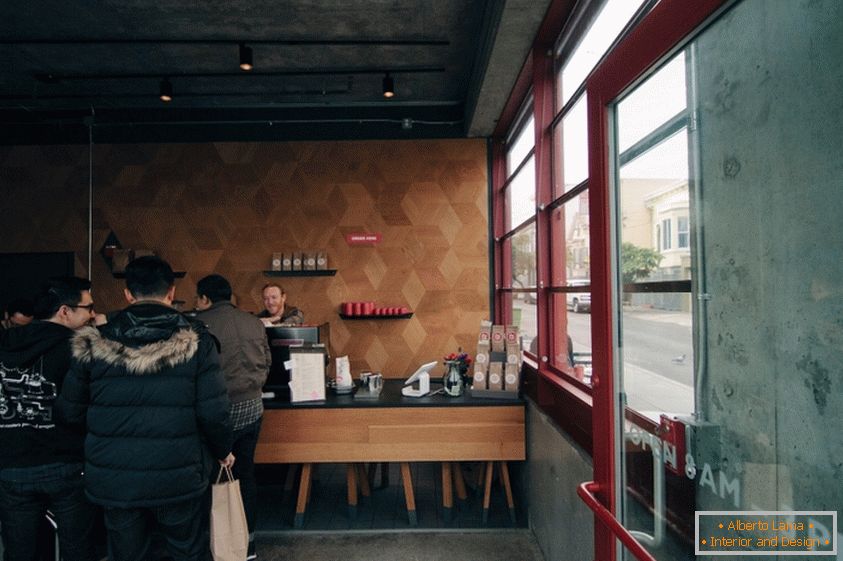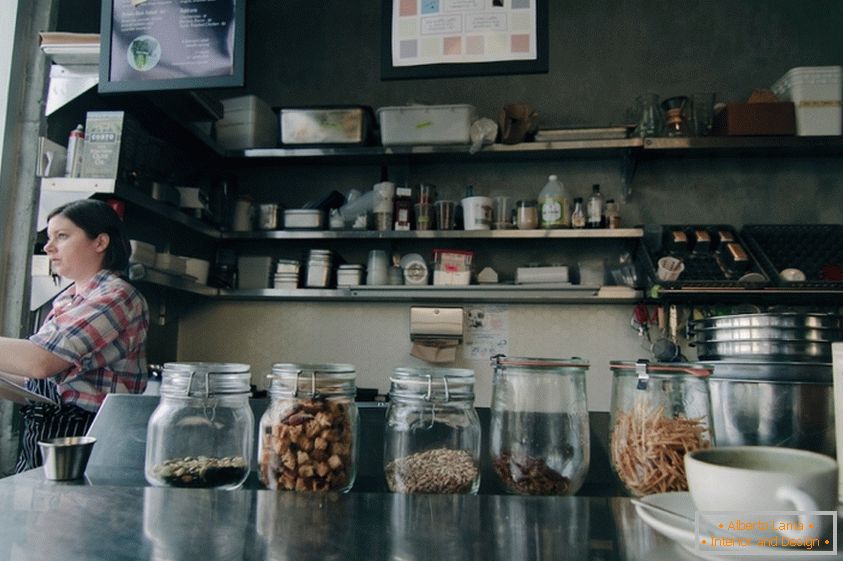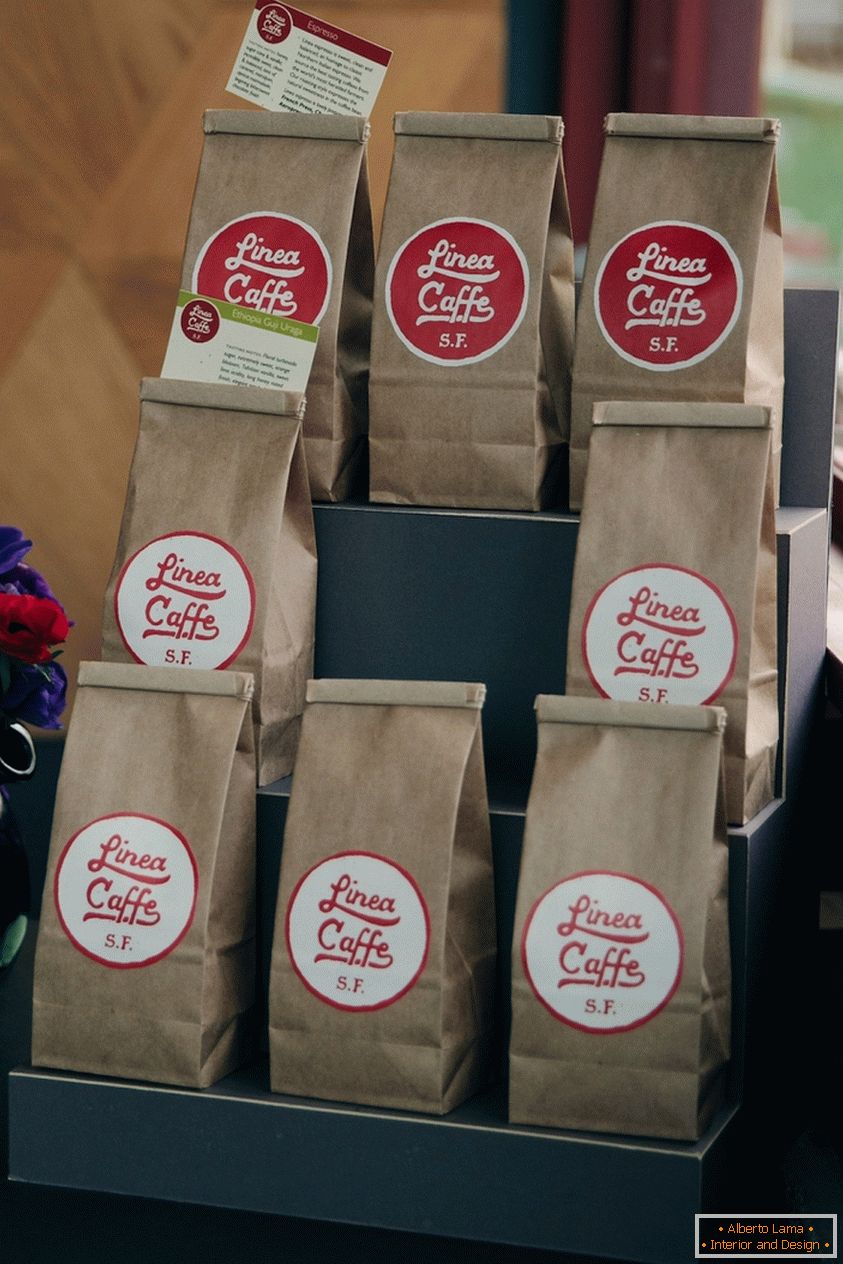 Address: 3417 18th Street, San Francisco, California. Index: 94110 Personal impressions: good balanced espresso, quality. I would love to come here for morning coffee before work.
THE MILL
Another coffee house in San Francisco, located in a park near Alamo Square at the intersection of Divisadero Street and Fulong Street. The Mill is the brainchild of Josie Baker and Four Barrel. This peaceful place is simply amazing - high ceilings, white interior, white tile laid with herringbone and wooden shelves. A narrow table in the form of a long wooden bench for regular visitors. The institution does not seem pretentious, in fact, as soon as you take your place, it will seem to you to a strange cozy. There is also a full-bodied bakery where you can always buy freshly baked bread, and the menu offers a whole range of choices from Four Barrel.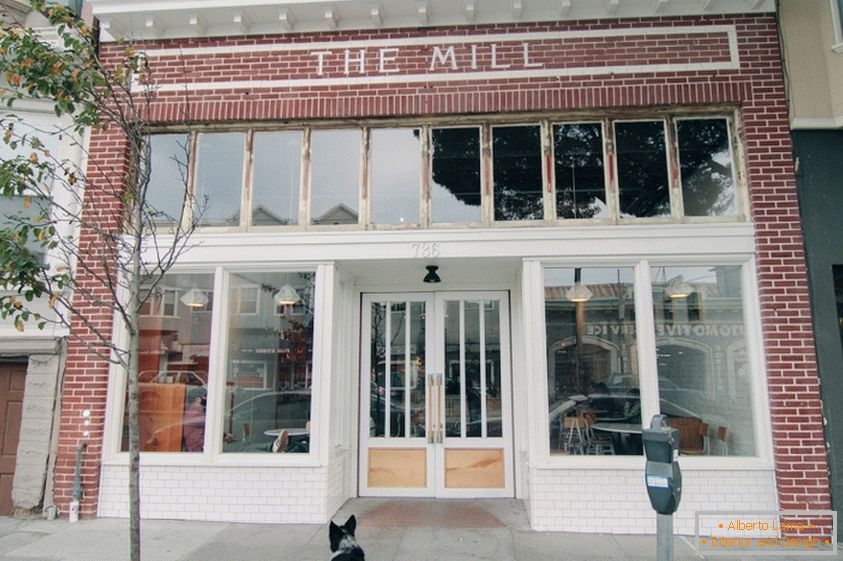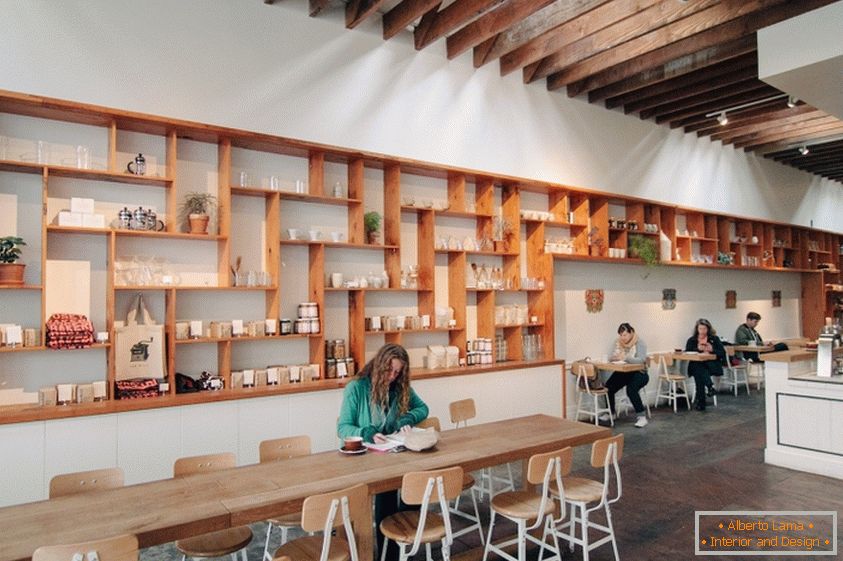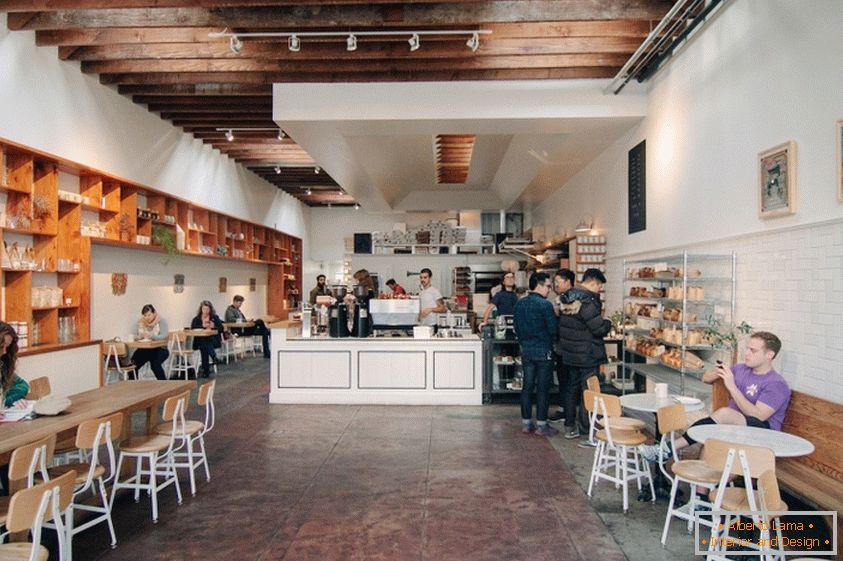 Address: 736 Divisadero Street, San Francisco, California. Zip Code: 94117 Personal impressions: an amazing place, excellent bread + assortment Four Barrel. You can go here to read a book or talk with someone.
RITUAL COFFEE ROASTERS
This coffee shop in Mission District was full of people and noisy. Ritual does not pay much attention to the interior, which it gives to the quality of coffee - and believe me, the coffee here is great. The coffee house is arranged so that coffee is served from several sides, and it seems that this is not one coffee house, but a whole chain of shops. However, the technologies that are used here and the attention to detail never change. They always make a wonderful coffee, one of my favorites, in truth.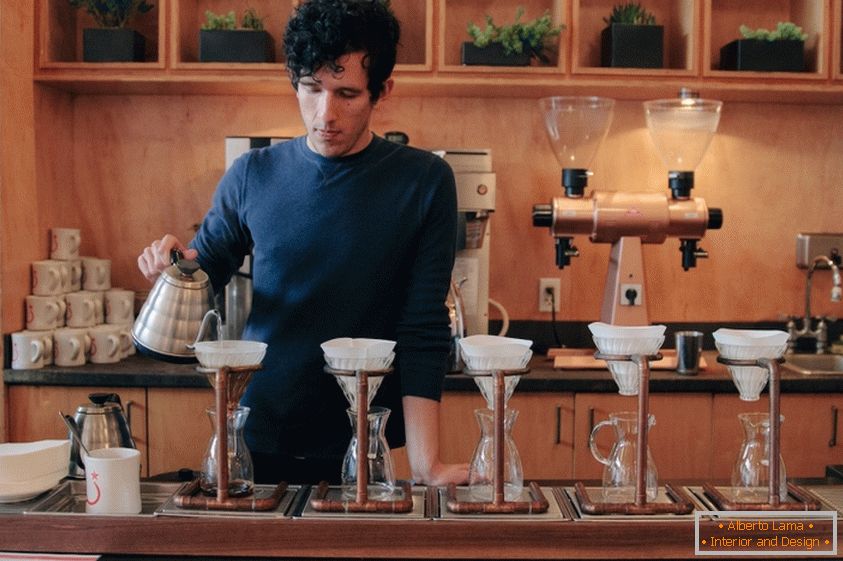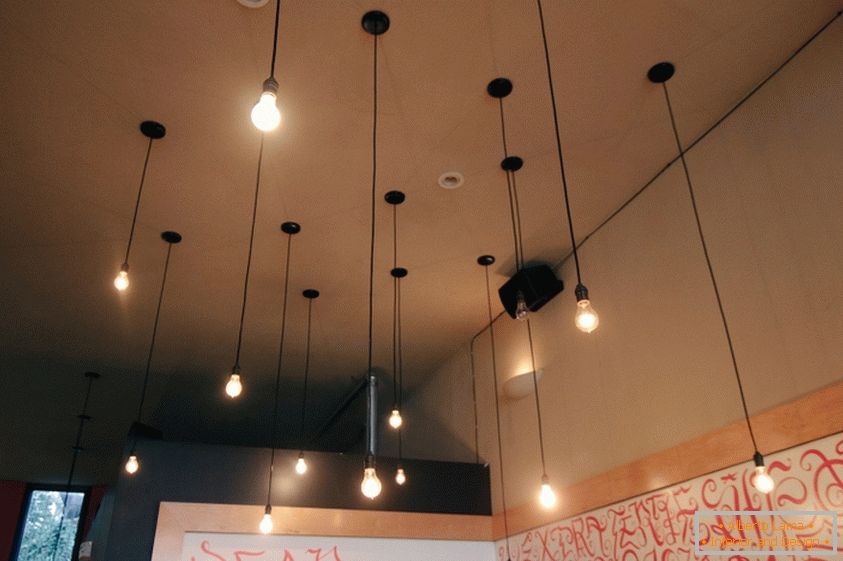 Address: 1026 Valencia Street, San Francisco, California. Zip Code: 94110 Personal impressions: a wonderful filling coffee bar, dim lighting, very cozy. Here you can spend time studying.
SIGHTGLASS
A coffee shop located in the South Market (SoMa) area at the intersection of Folsom Street and 7th Street. A real coffee temple. The main detail of the lower floor is a huge, semicircular bar, behind which the barists work, who prepare and pour espresso. This institution is so spacious that it easily accommodates the machine for roasting Coffee Probat 1961 and provides a huge number of seats. On the top floor there is a pleasant shadow, sunlight slides through a couple of windows in the roof. There is also a bar for traditional, leisurely coffee preparation, wonderful tables and a stunning view of the busy traffic below. On the second floor there is also a special training bar, where master classes are held and coffee lessons are given. There is nothing to spare money - the room is really impressive, and the place is enough to find your cozy corner and be alone with yourself.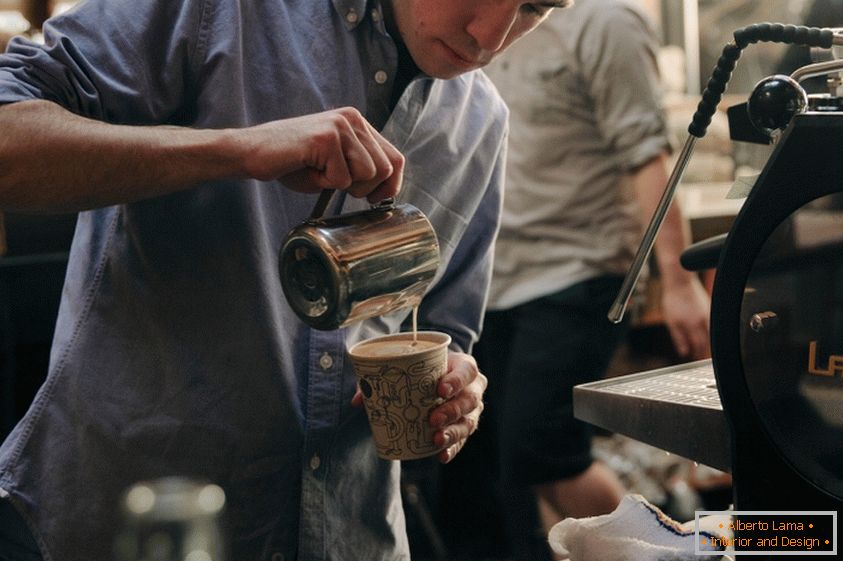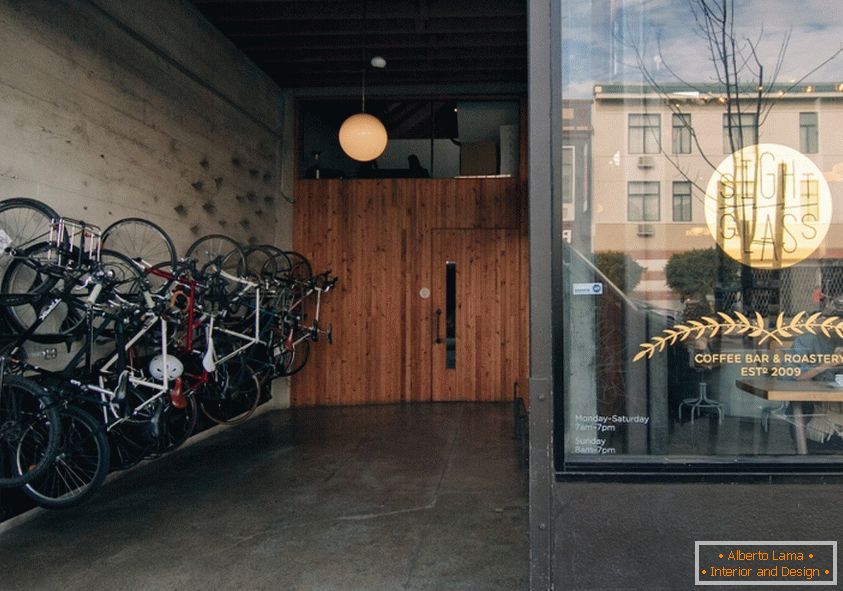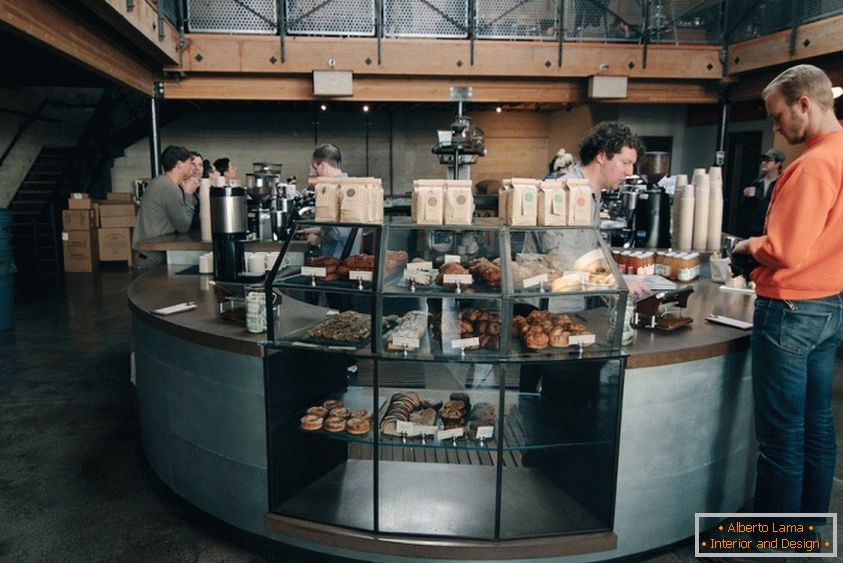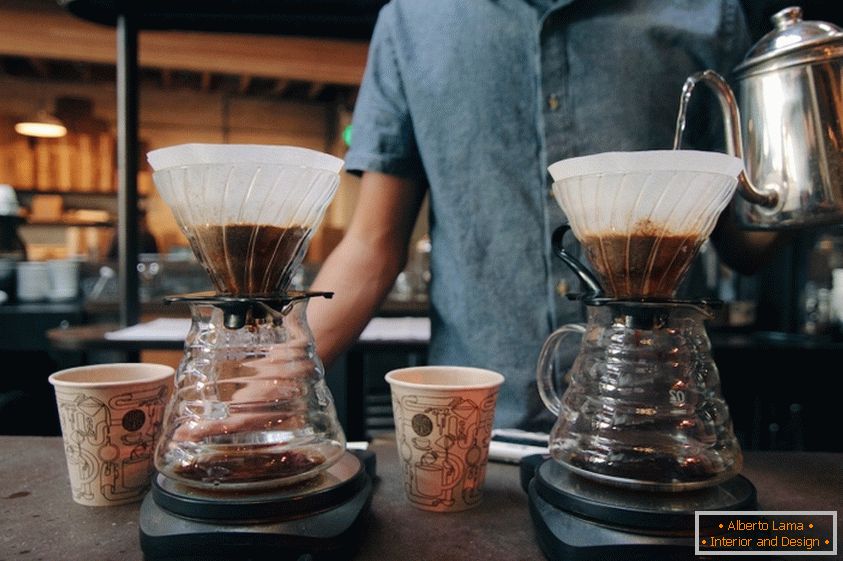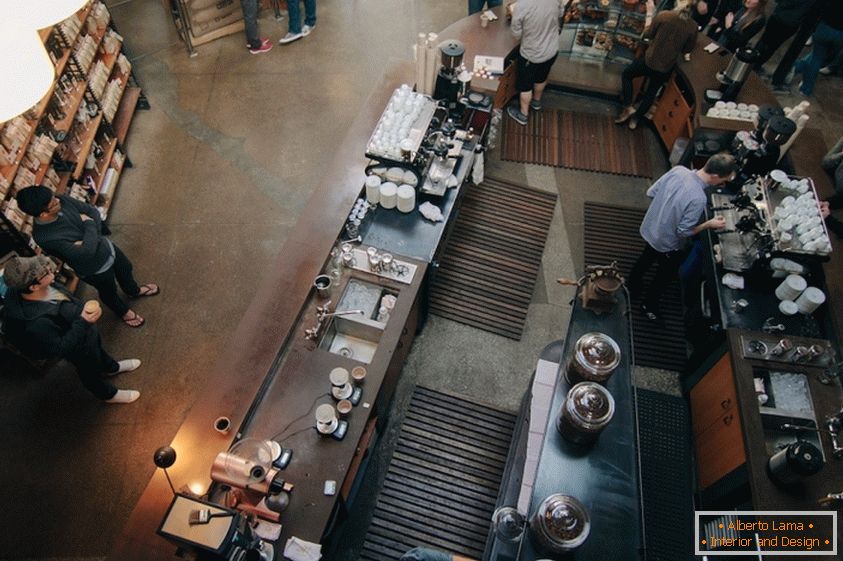 Address: 270 7th Street, San Francisco, California. Index: 94103 Personal impressions: a good espresso, but a great room. Here you can arrange business meetings.
HEART
Heart Coffee West is a new coffee house in the heart of Portland at the intersection of 12th Avenue and the beautiful Elder Street. Wooden ceilings, white interior with a black finish, in the center of which is the Spirit filling machine. The room looked nice and cozy, and this is a great merit of friendly staff. I took myself an espresso cup of Ethiopia Chelelektu, and it was one of the best espresso I've ever tasted.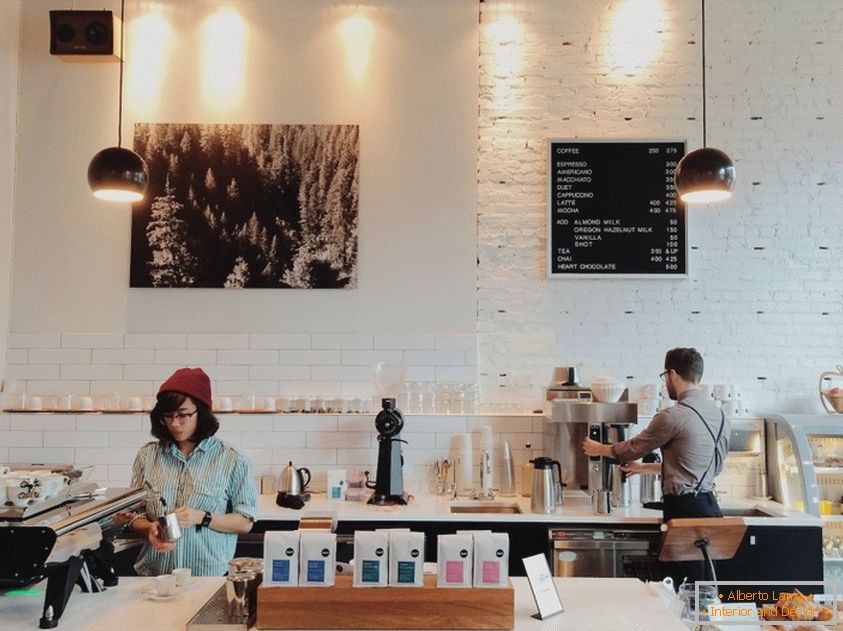 Address: 537 Southwest, 12th Avenue, Portland, Oregon Personal impressions: a wonderful espresso, very tasty coffee for bottling. I really miss this place, and really want to go there again.
COAVA
Another real temple of coffee, located on the eastern outskirts of Portland. Perhaps the most beautiful coffee in the city. Another Sanctuary of coffee, located in the east side of Portland. Easily the most beautiful shop there is.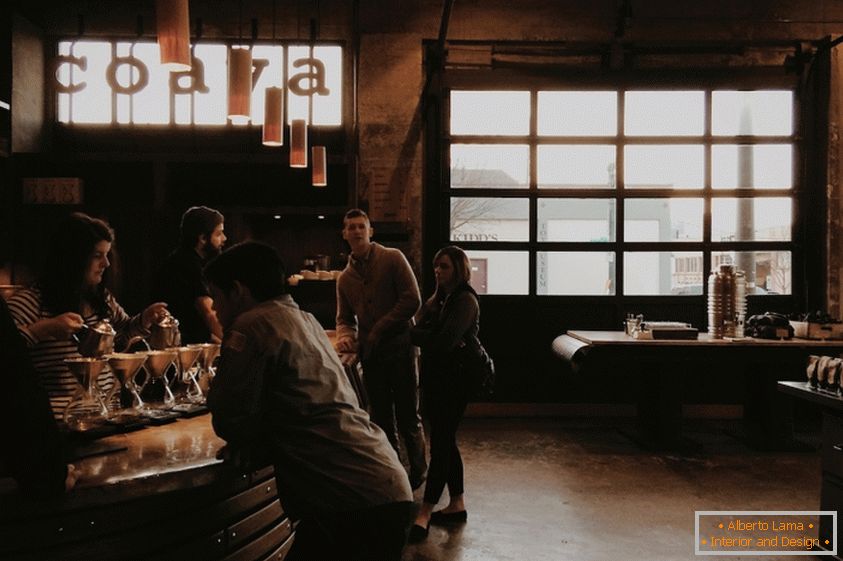 Address: 1300 Southeast, Grand Avenue, Portland, Oregon. Zip Code: 97214
SLATE
Located in the Ballard area of ​​Seattle, Wash., Slate is a small family coffee house, famous for the fact that its owners won the competition of American coffee makers in 2012. Here I fell in love with coffee for the first time. I was a skeptic then, thinking "what's so special about coffee?". This coffee house is a combination of fine coffee and a friendly, relaxed atmosphere that has won my heart.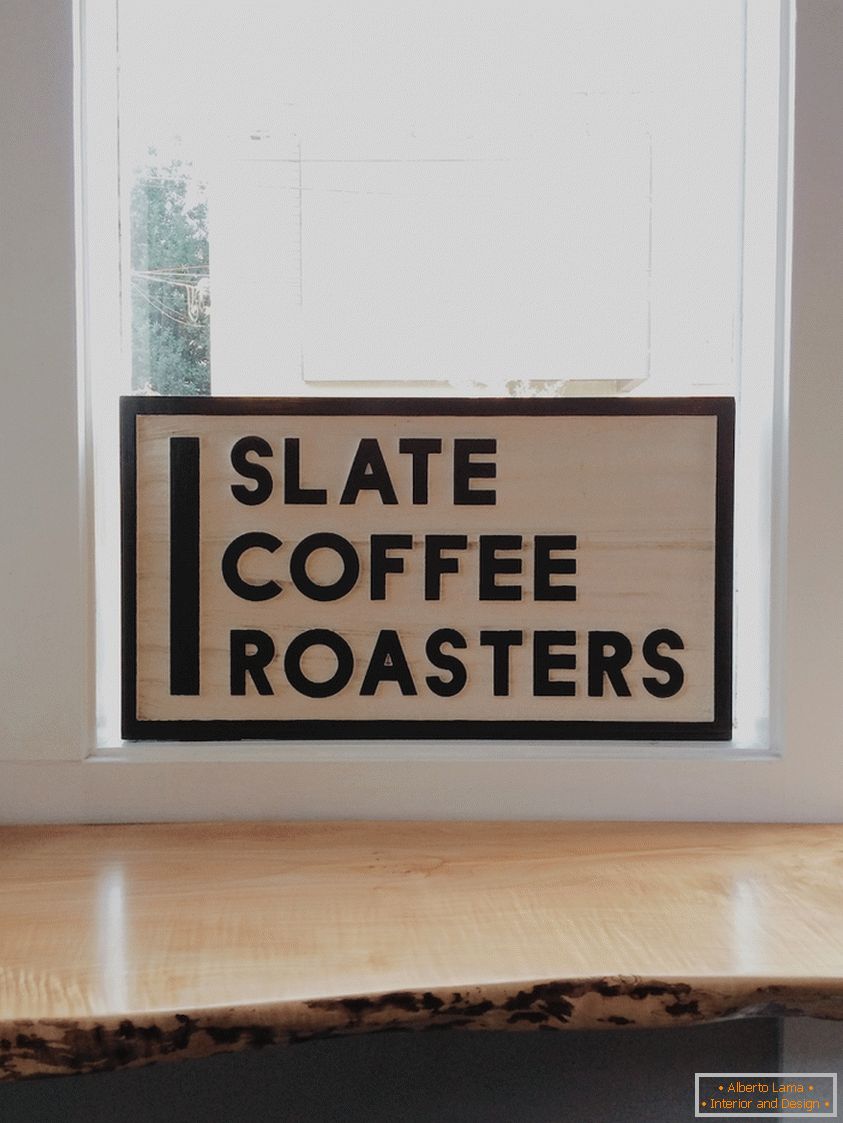 Address: 5413 Northwest, 6th Avenue, Seattle, Washington. Postcode: 98107 Personal impressions: my favorite coffee house, it's no longer worth talking about.
CARTEL
Coffeehouse Cartel Coffee Lab in Tucson, Arizona - a real gem of coffee shops. The coffee of the Kenyan varieties that I tried here is one of my favorites for all time.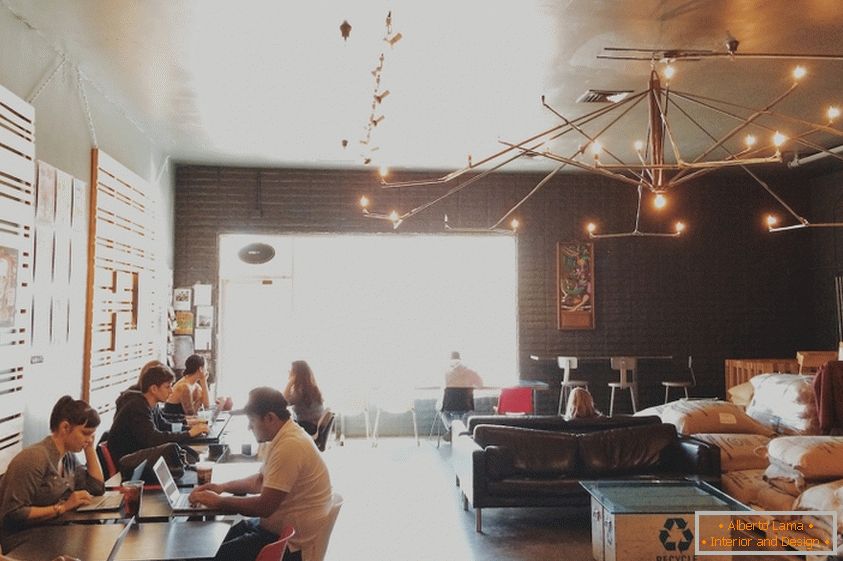 Address: 225 West University Drive, Tempe, Arizona. Zip Code: 85281 Personal impressions: a real pearl of the desert. If you're around - you just have to come here.
FRONT CAFE
This coffee house and coffee fry in the Potrero Hill area is a hidden pearl in the world of coffee branded San Francisco. It is hidden behind a number of factories and industrial buildings. At the door - a beautiful view of the horizon, and as soon as you go inside, you will be pleasantly surprised by the beauty of the interior, filled with natural sunlight. The decoration is sustained in a minimalist style, and it is very to the point. Perfect fit if you want to buy good coffee on the go.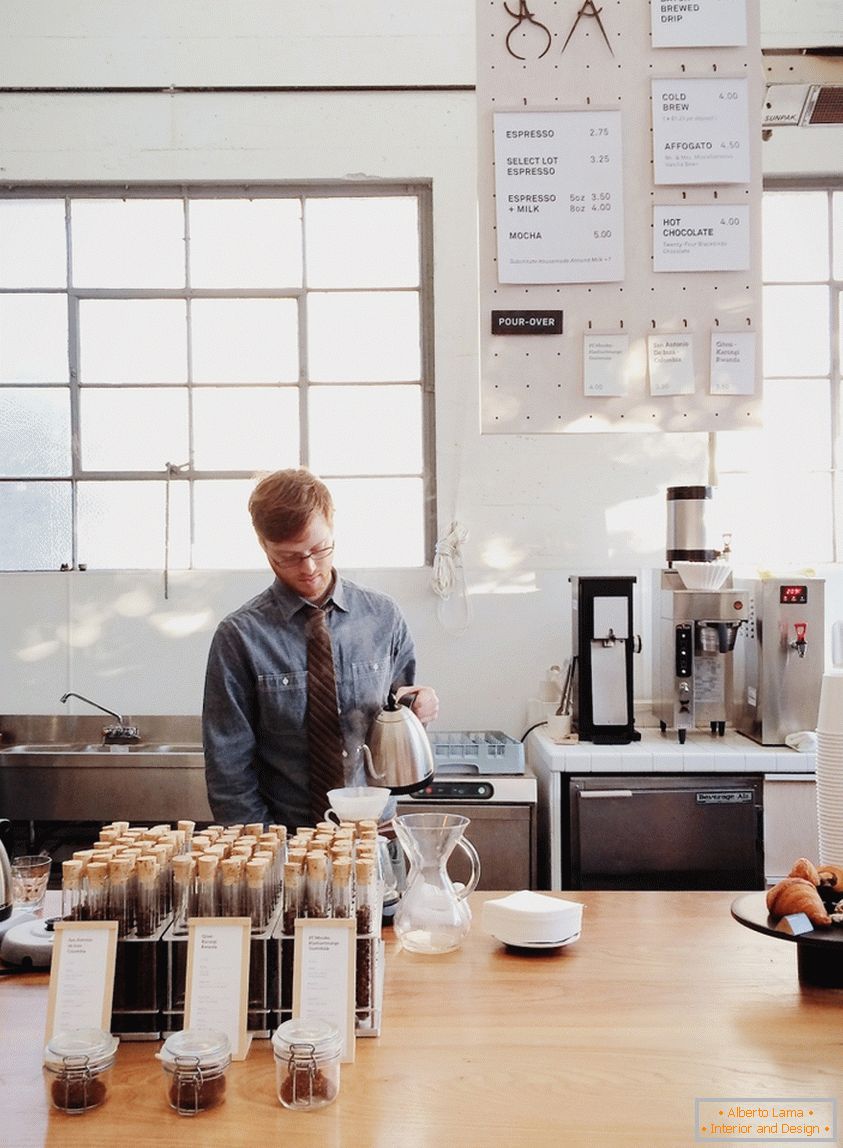 Address: 150 Mississippi, San Francisco, California. Index: 94107 Personal impressions: beware, coffee world - this coffee house is developing very quickly.
Eventually
Gathered in a great journey to unknown places and back streets, you can always find a place that you will like, in which there will be a pleasant smell of freshly brewed coffee and play your favorite music - this place and impressed most in your memory, and, perhaps, about it, you will tell your children, remembering some kind of journey.