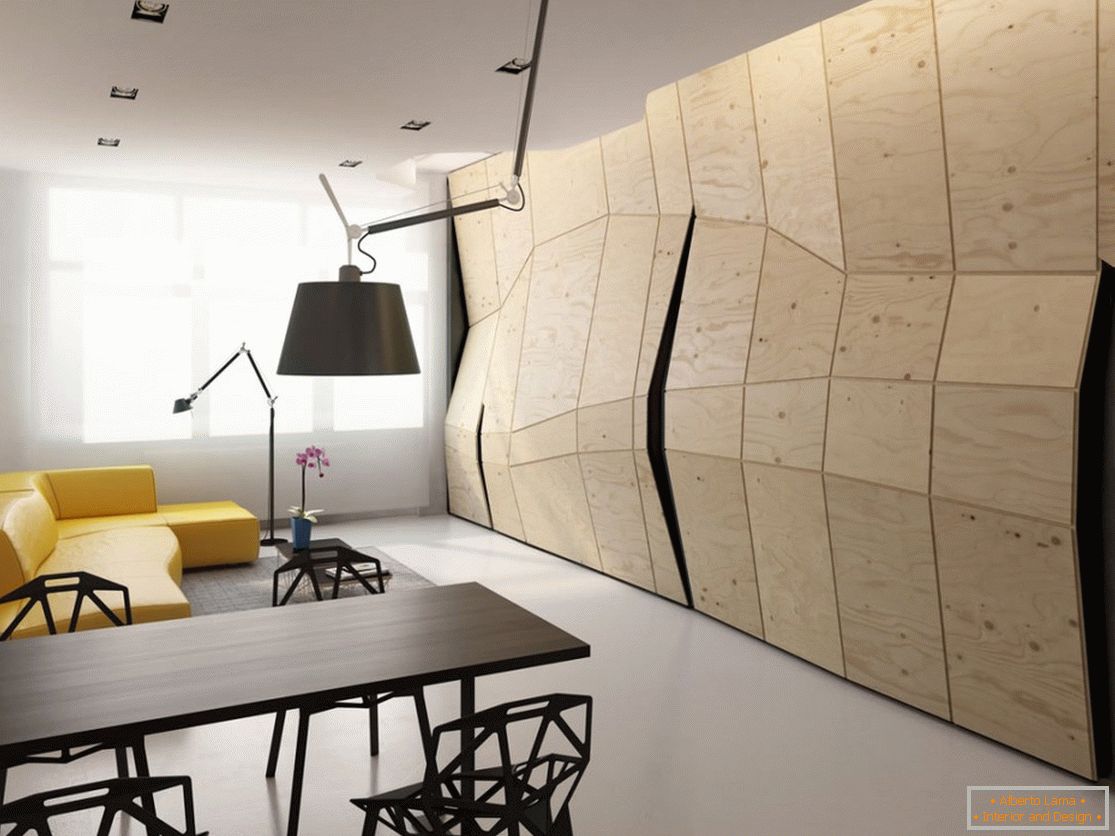 We invite you to get acquainted with the unique interior of the apartment-transformer from the talented Russian designer Vlad Mishin. The goal of the project was to demonstrate that even a compact area can become functional due to the creative approach to planning organization. Part of the partitions in the apartments is not static, but changes its position, transforming the space in accordance with the wishes of the tenants.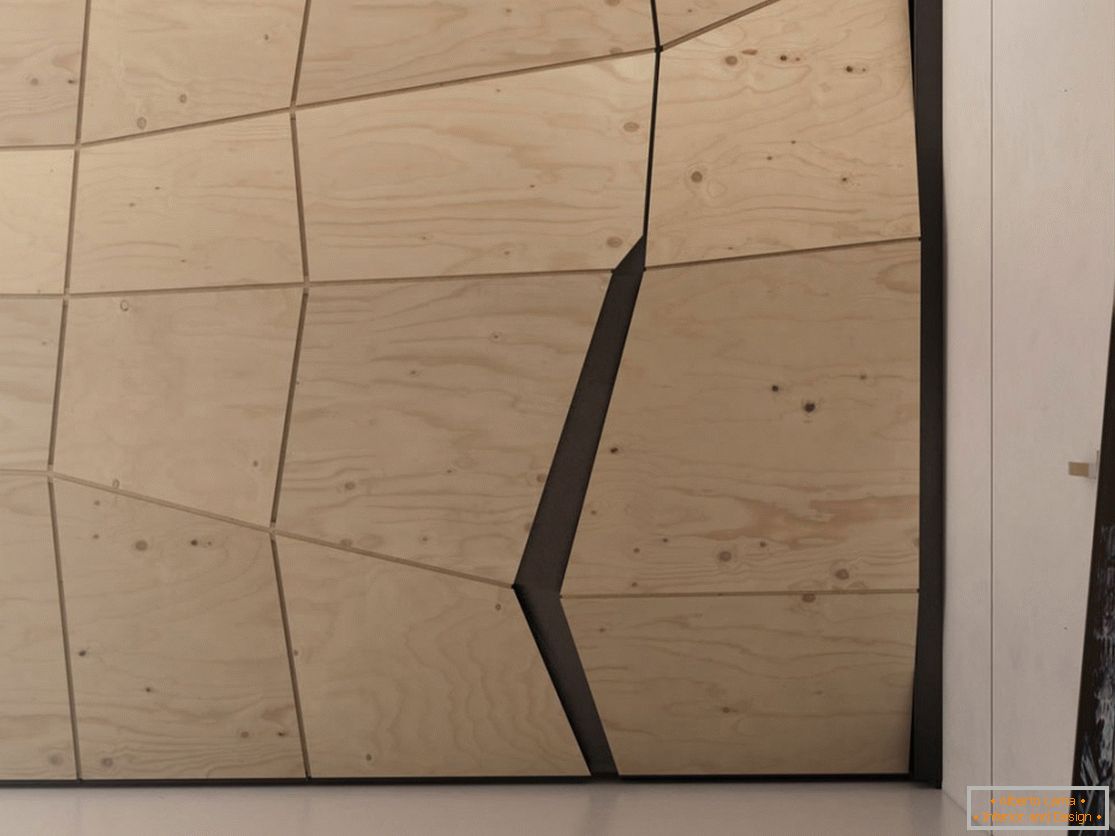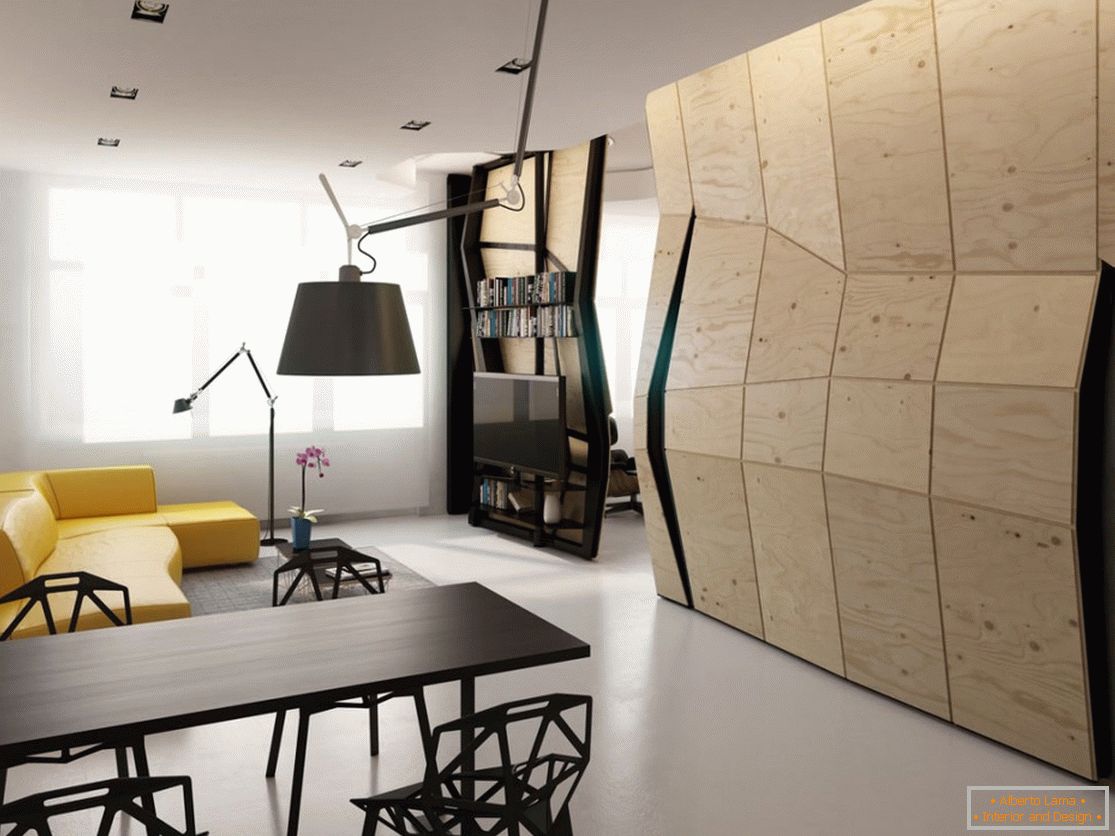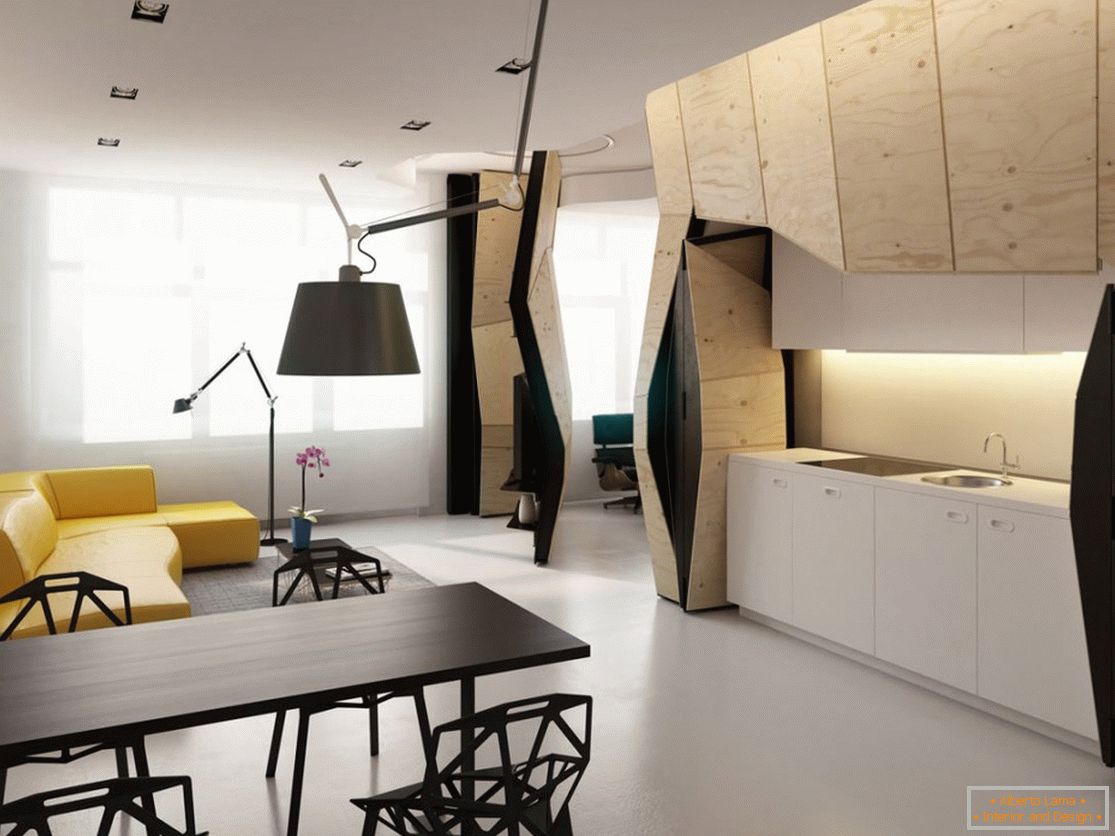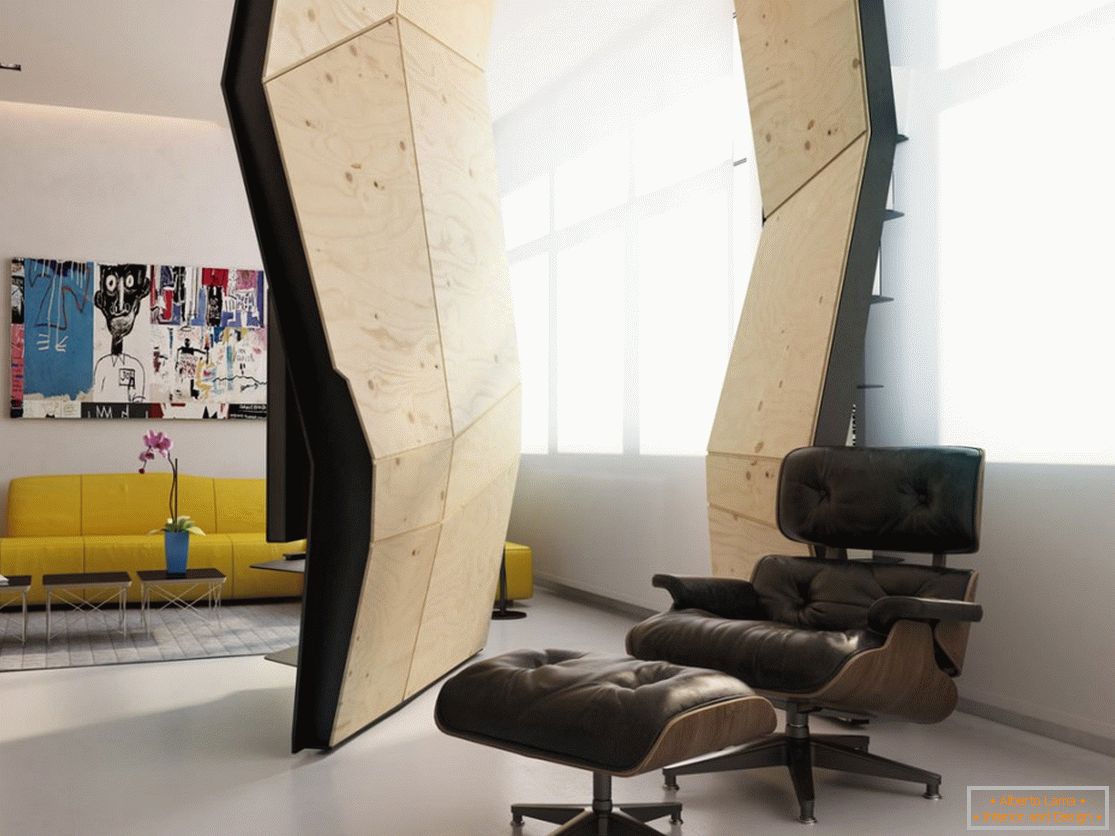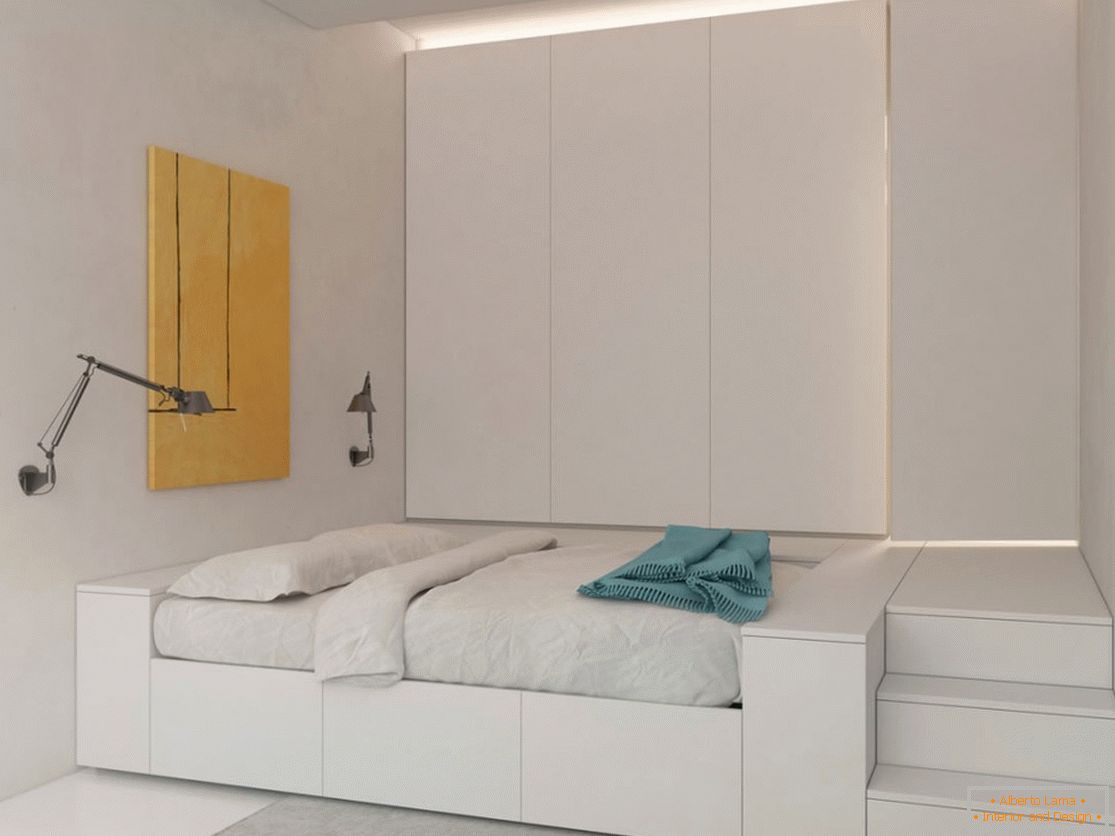 The frame of mobile structures is made of metal, painted in black, and then lined with plywood panels of irregular shape. The special geometry of partitions is not accidental, it is related to their technical features and allows to form a comfortable ergonomic space. Three original blocks rotate around their axis. This technology provides convenient viewing of TV programs from different points of the apartment, as the TV panel is mounted in the central rotary unit. Two more designs are added, opening access to the bedroom and to the working surfaces of the kitchen.
Not only the functionality of the layout distinguishes the apartments from many others. In the interior design, furniture items and home decor elements are used, repeating the broken lines of plywood panels. The combination of these structures produces a surprising surreal impression, as if looking at a distorted reflection in a distorted mirror or on the canvas of the work of Pablo Picasso.
Photos courtesy of Vlad Mishin.