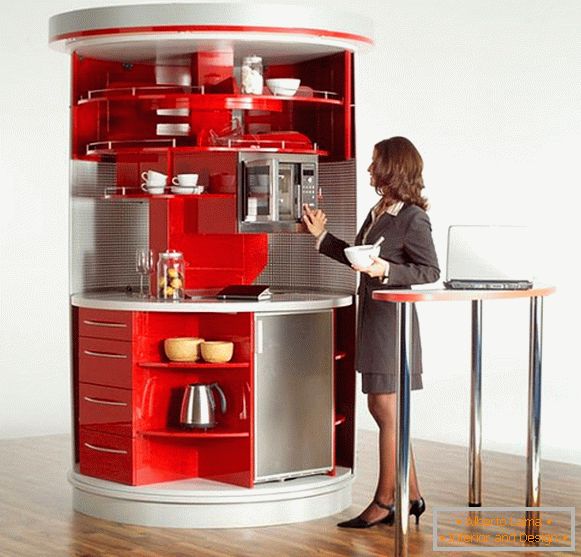 The focus is a designer mini-kitchen appliances. Due to its compactness and functionality, you not only save a lot of space in the room, but also turn it into a practical and cozy space.
This incredible wardrobe was created by the New Zealand company Compact Concepts. It takes only 1.8 square meters and includes everything you need for cooking and drinking, namely: a refrigerator, a dishwasher, a sink, a microwave, a coffee maker and a stove.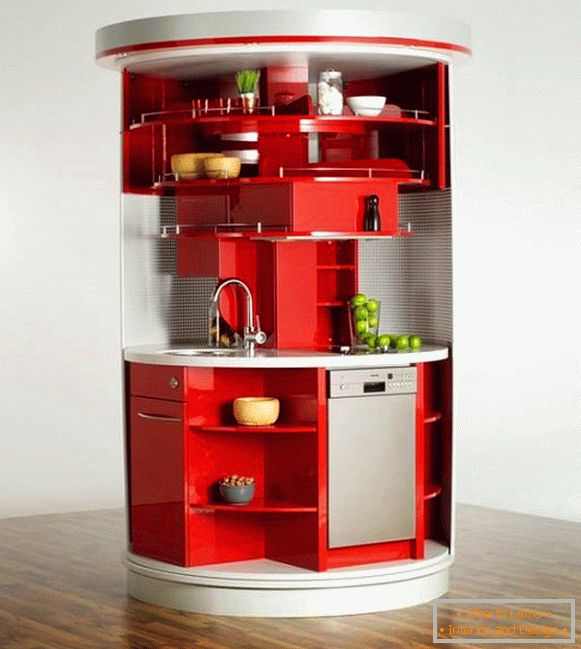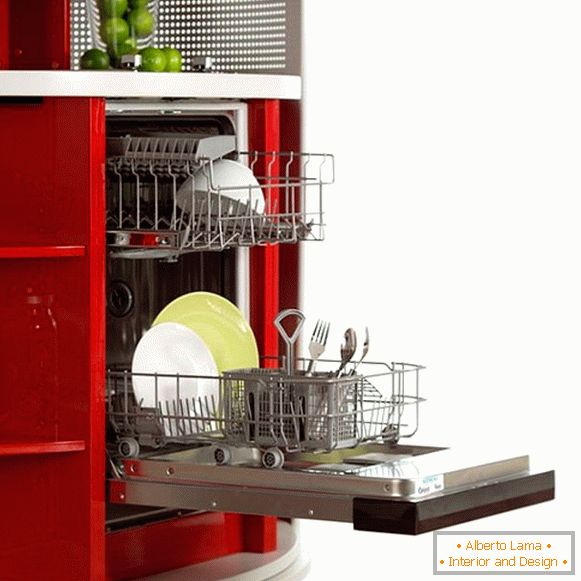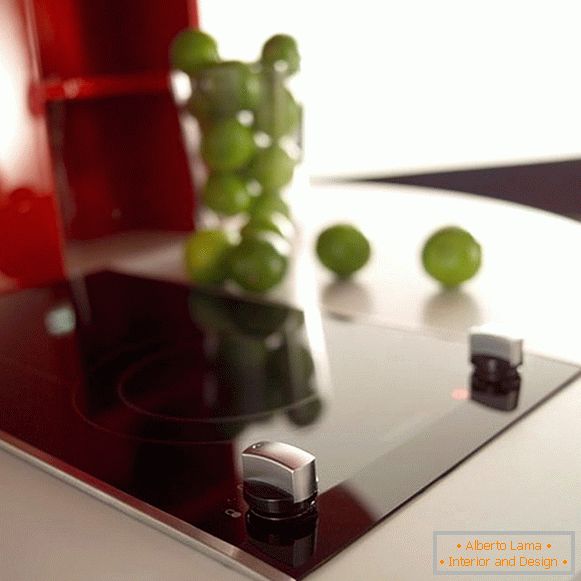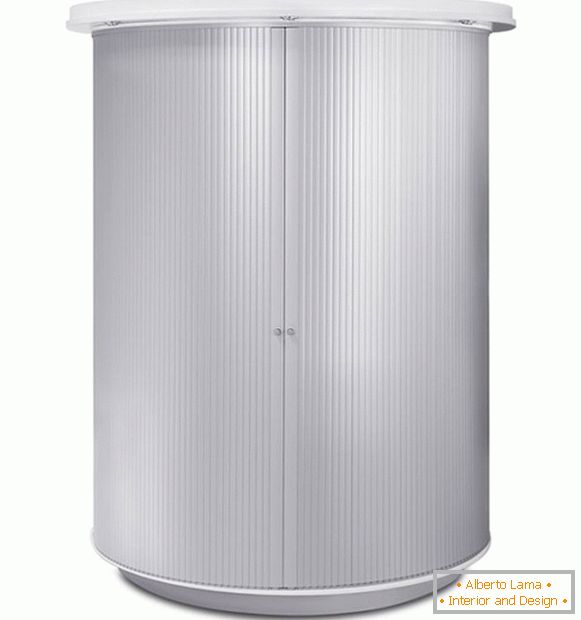 The Miniki is ideal for small apartments. It is produced in three types, each of which is equipped in different ways. Therefore, you can choose what you want. Bright colors make it more attractive.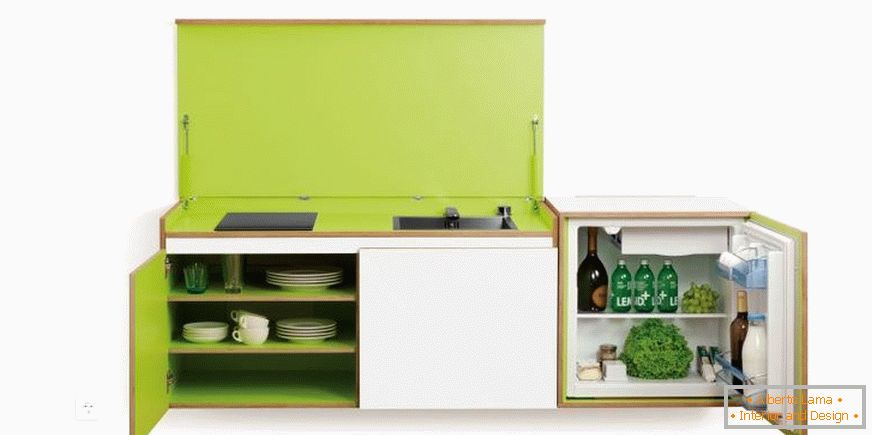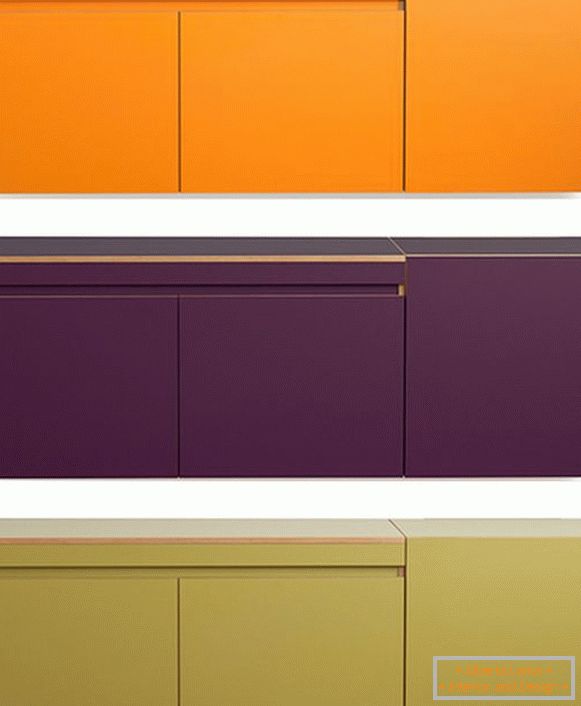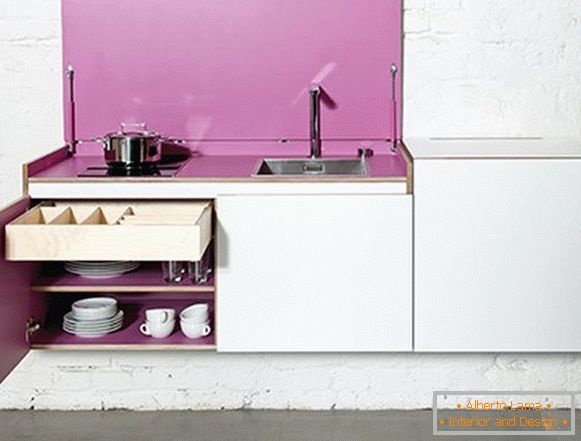 Kitchoo is an innovative cuisine. It includes a wooden case, a table top made of natural stone, two burners, a wash basin with a telescopic crane, refrigerators and three-dimensional boxes. On request, you can add a dishwasher and an extractor.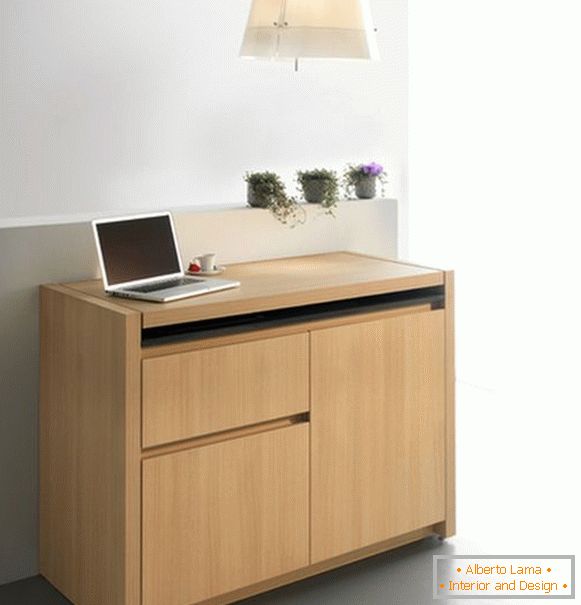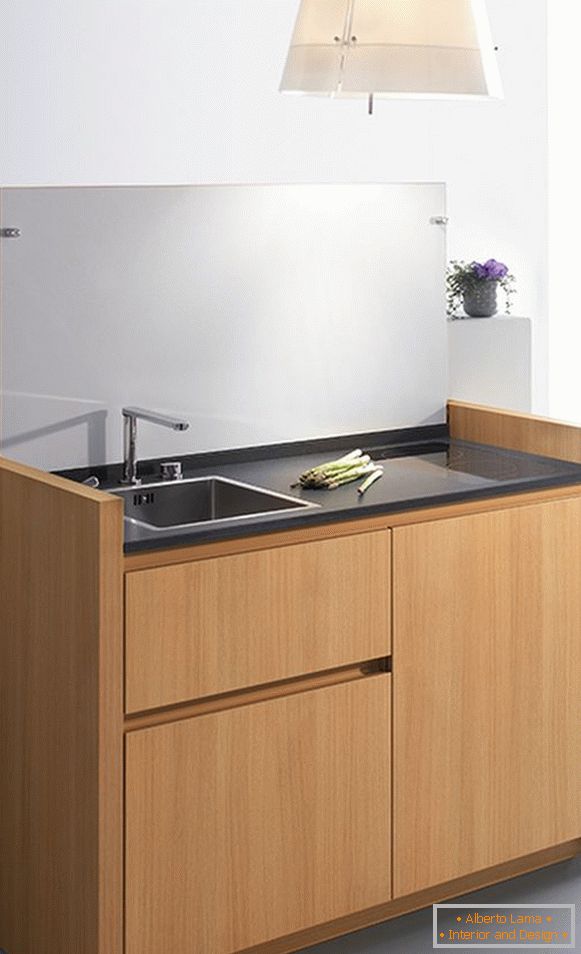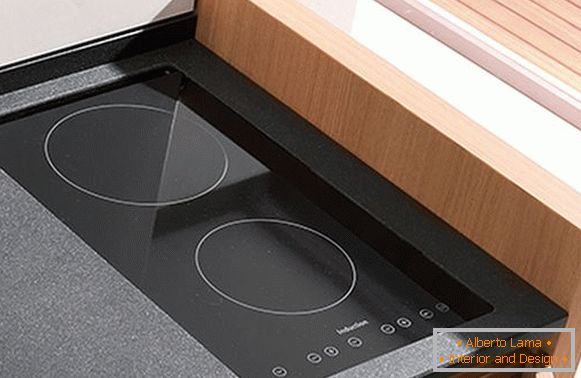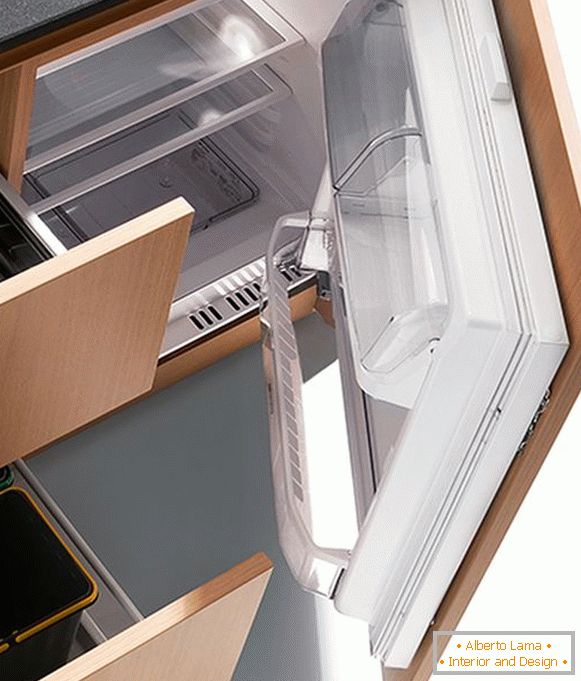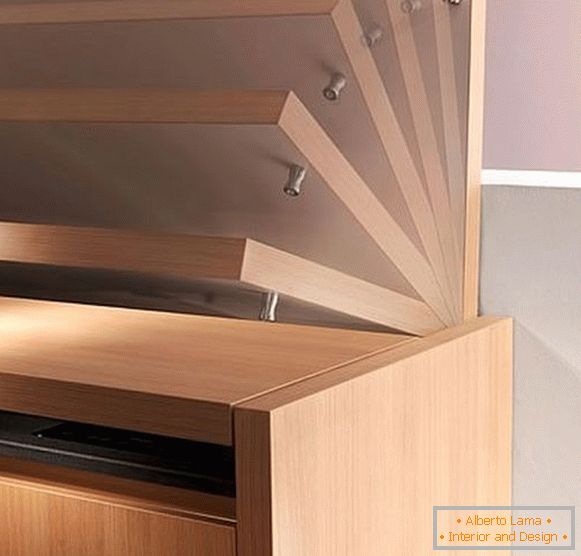 In this compact structure, many functions are hidden. Outwardly it looks like a working area, unfolding which you will get a wonderful dining room for four people.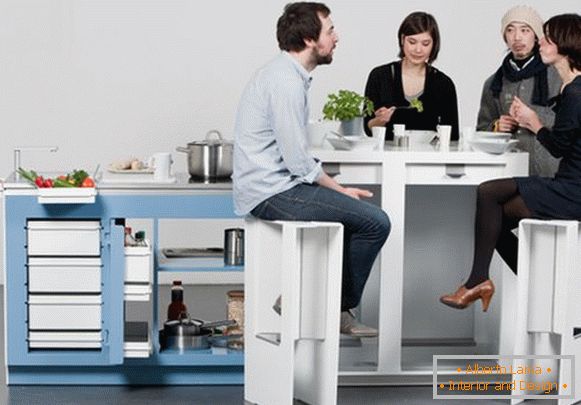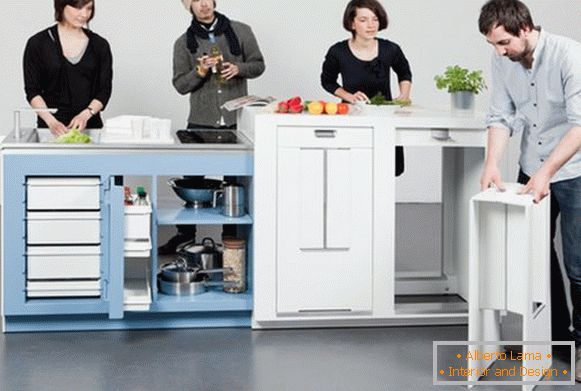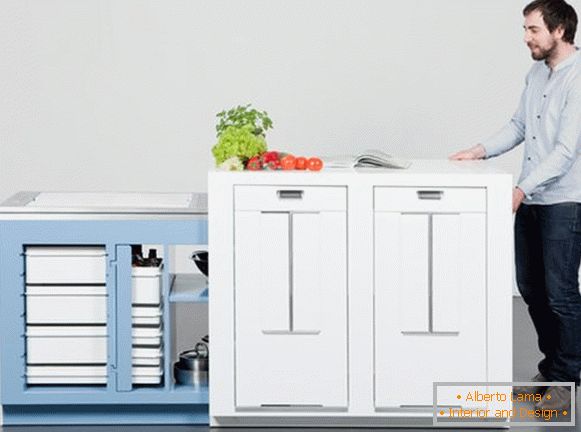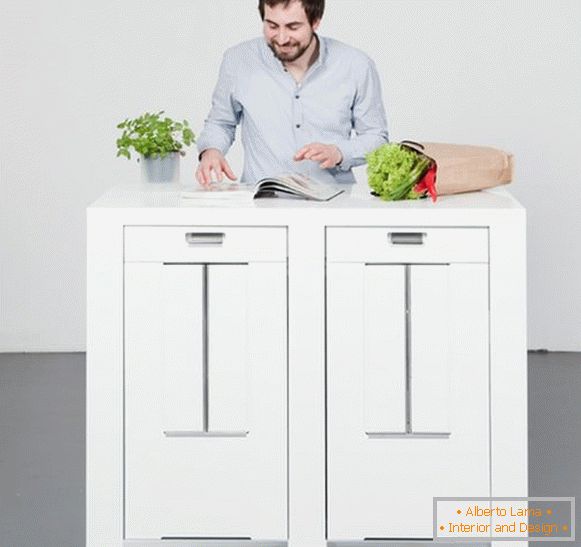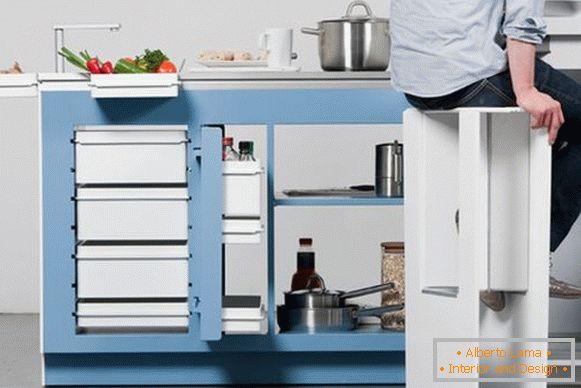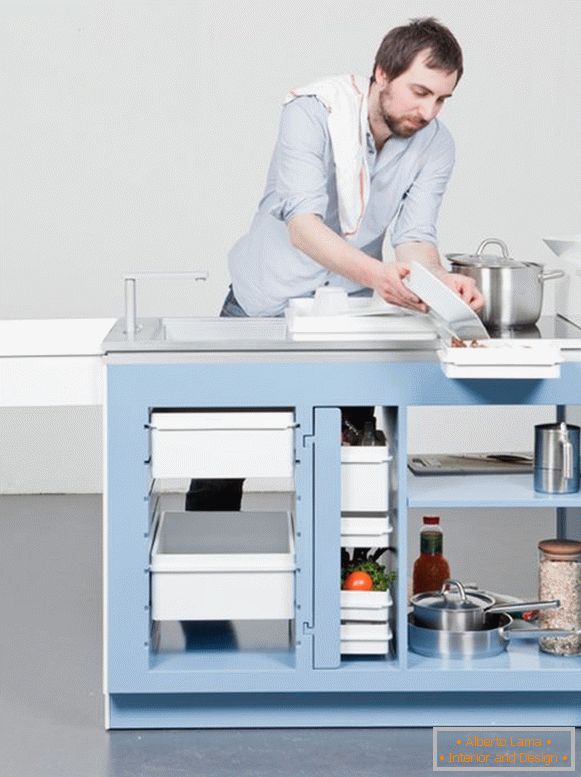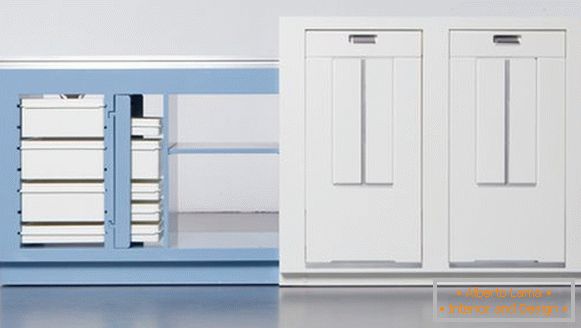 Designers have created this device, allowing you to customize it according to your needs. The entire unit is assembled in 1 m2 and consists of 2 models that are converted into a spacious kitchen surface.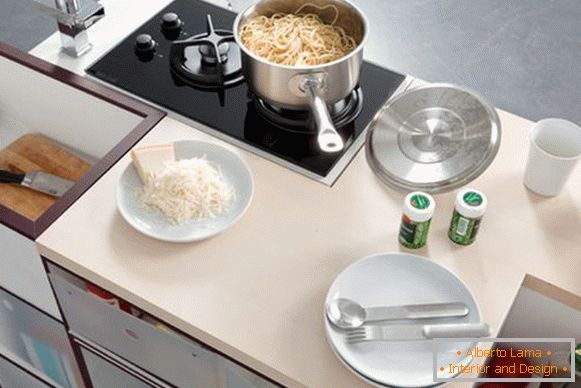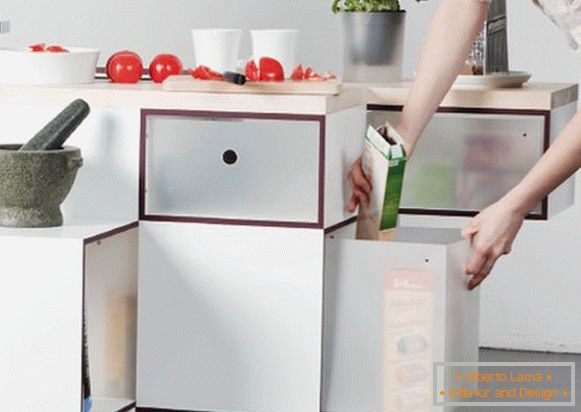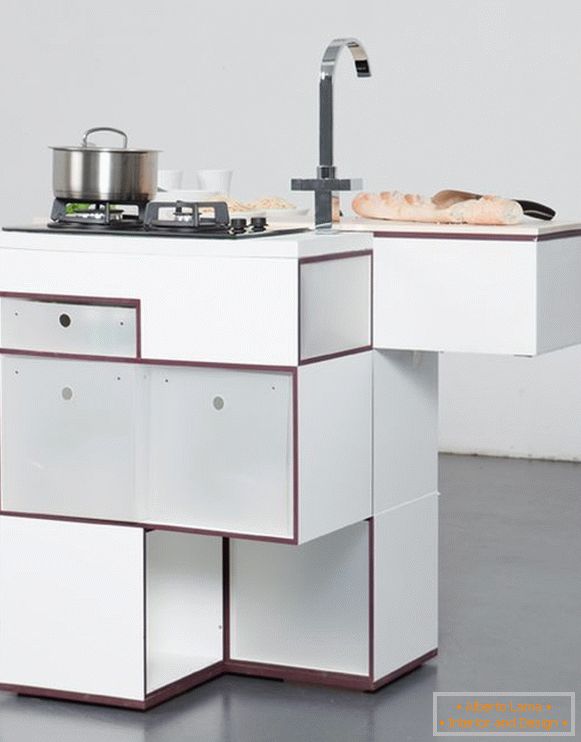 A great project - the Small Type, prepared by Kristin Laass and Norman Ebelt, takes up very little space and, if necessary, easily becomes an additional dining area.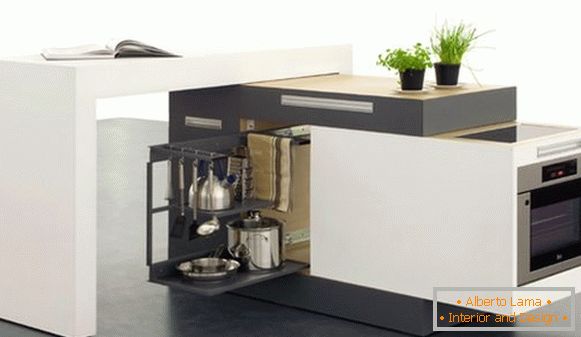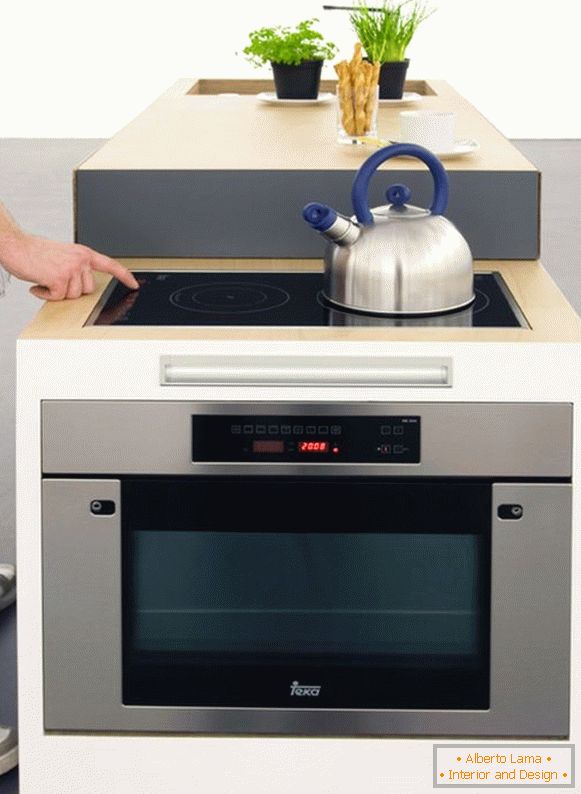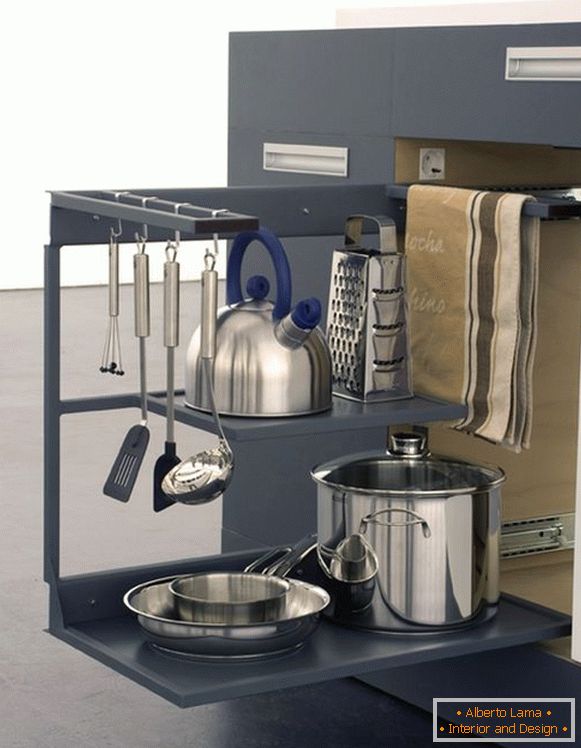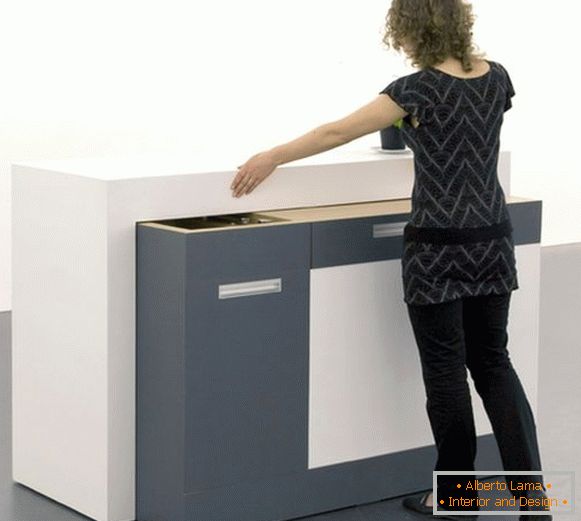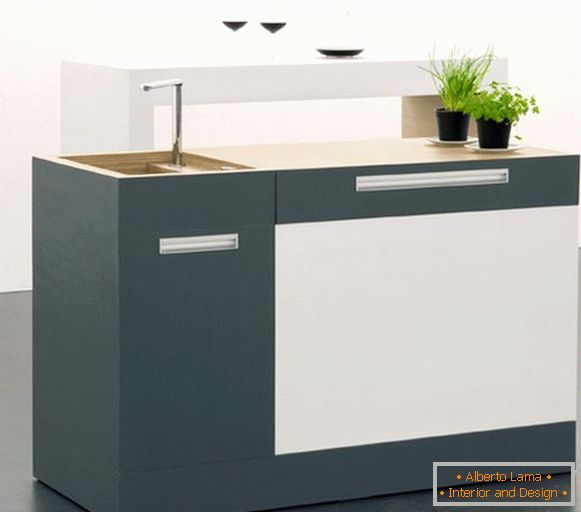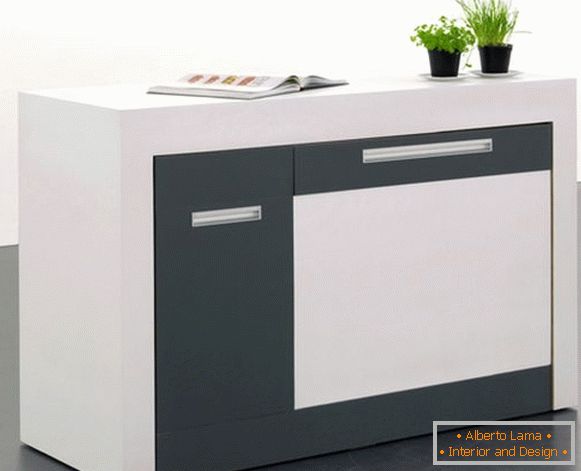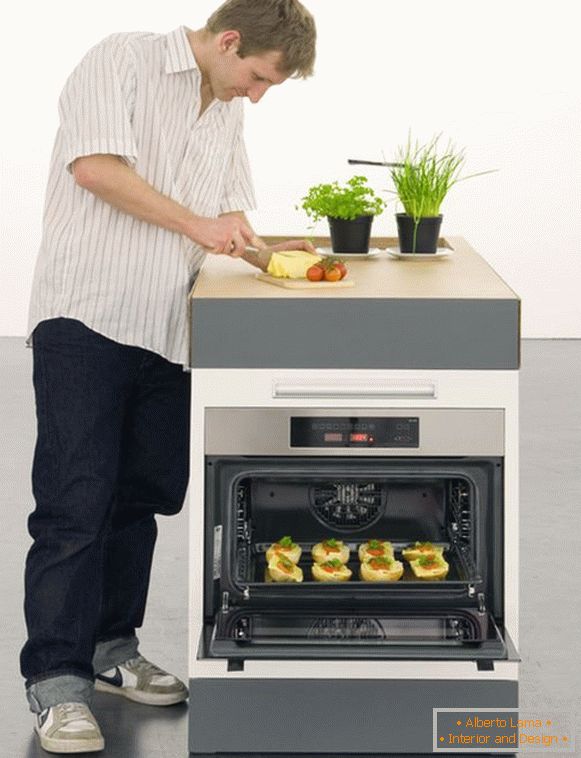 The mobile device, designed by Maria Lobisch and Andreas Nather, combines all the necessary elements, which are kept with the help of special seat belts.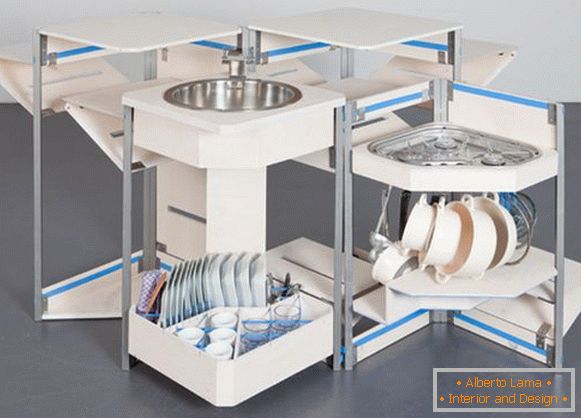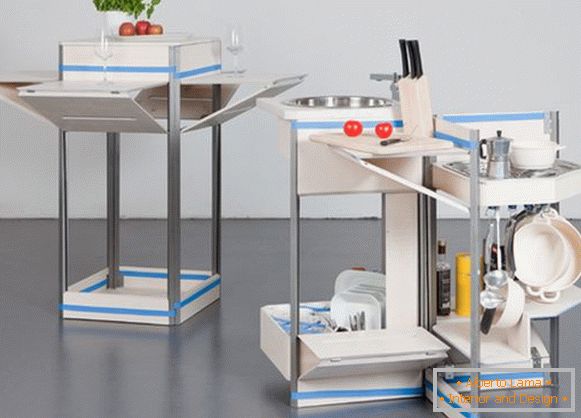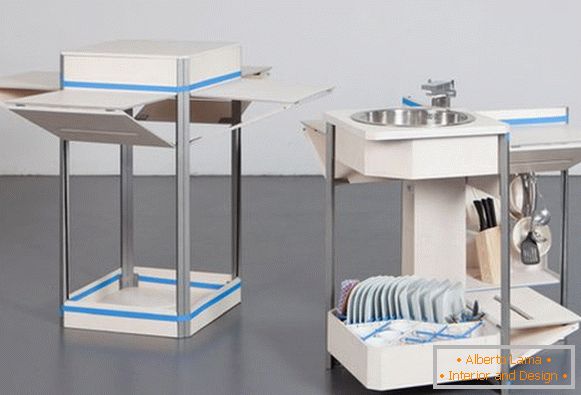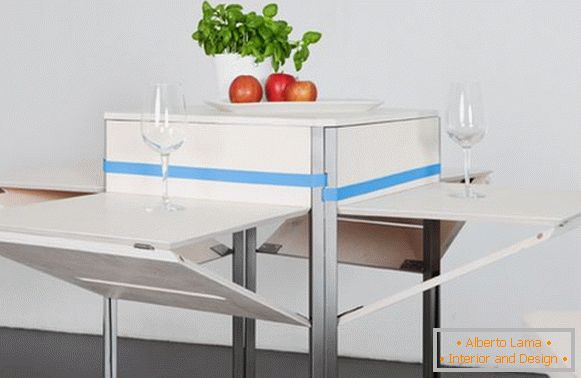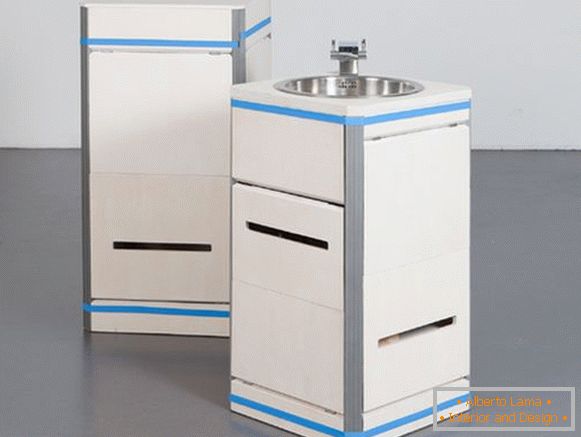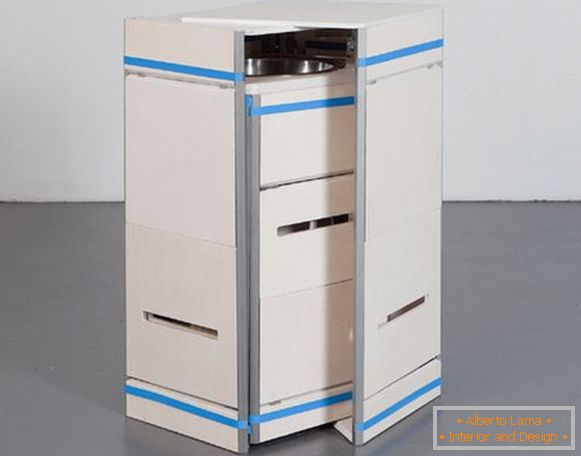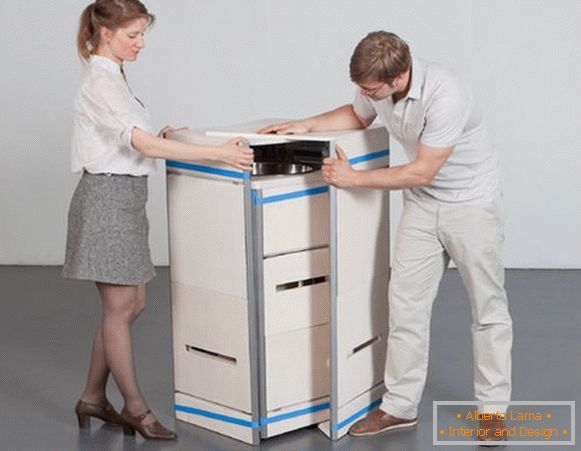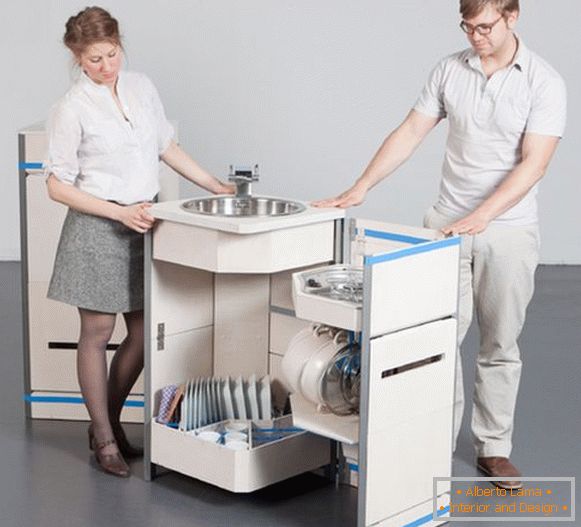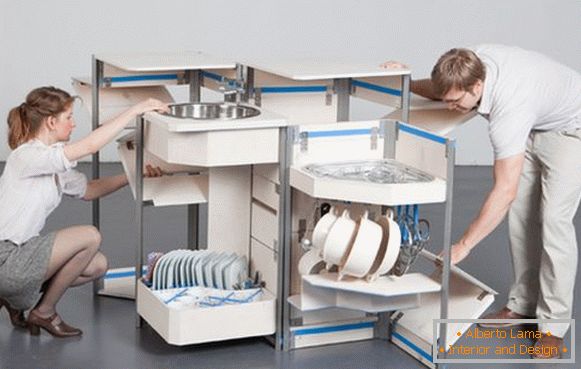 Folding furniture made by Atelier OPA, has all the functions of modern kitchen space. It will fit even in the tiniest room.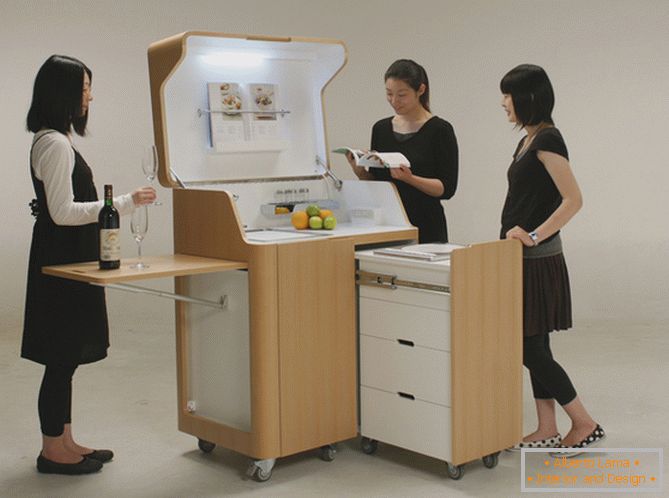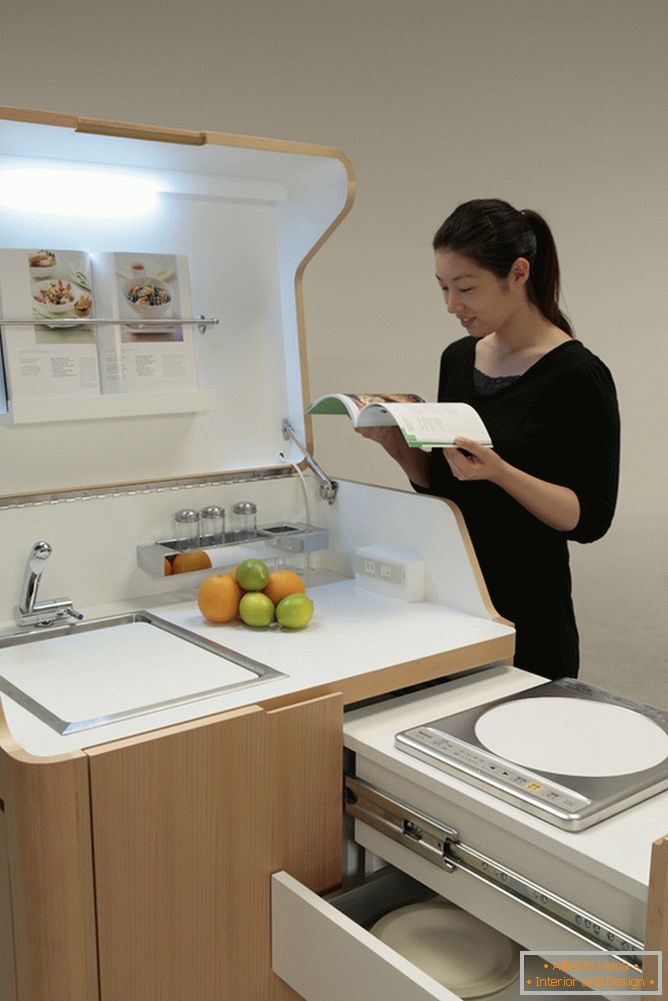 The mini-kitchen, made in the form of a trolley, is reasonably equipped with compartments for saving different objects, a rosette, a cutting board, a heating block, a sliding table top and a mini fridge. Try to find all these elements!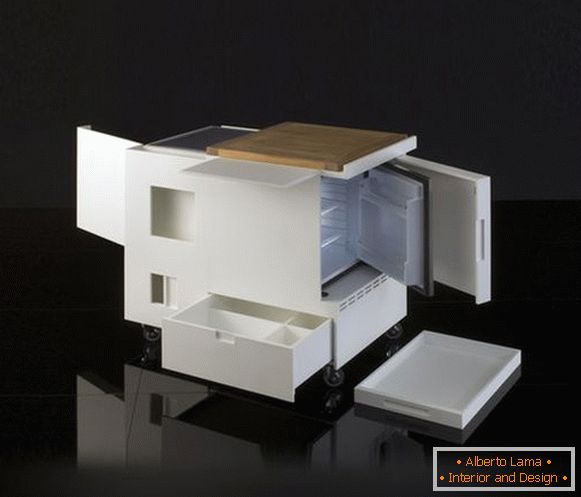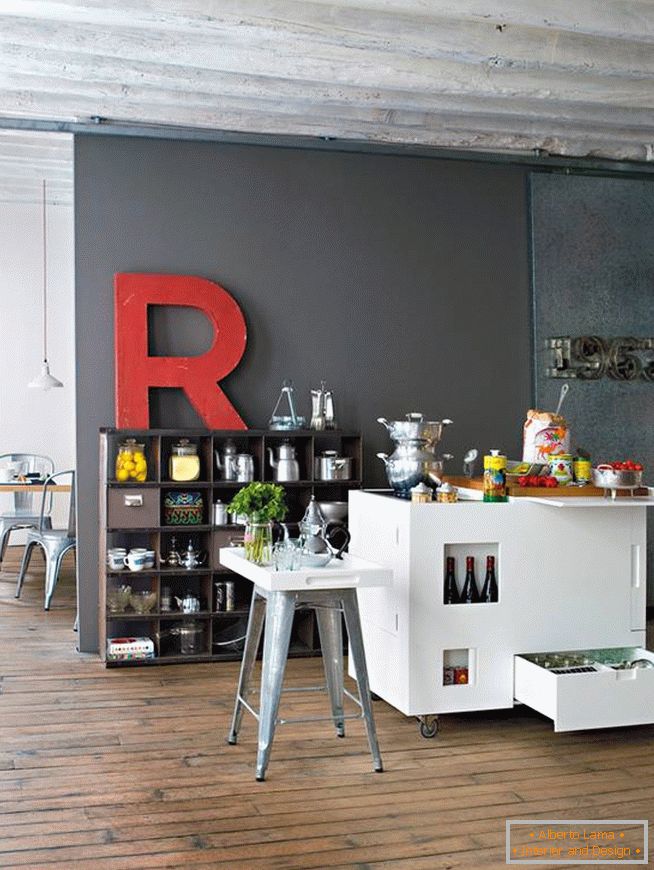 Here is another wonderful solution in the problem of equipping your little kitchenette. This is a set of home appliances and multifunctional departments. A wide range of colors and shapes makes it possible to fantasize and surprise others without limit.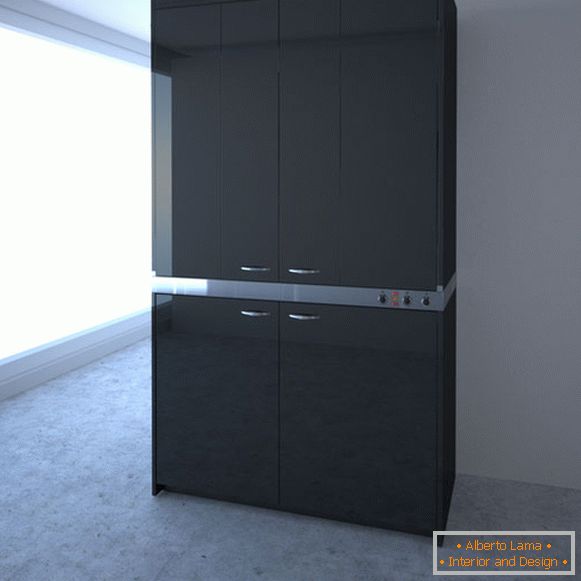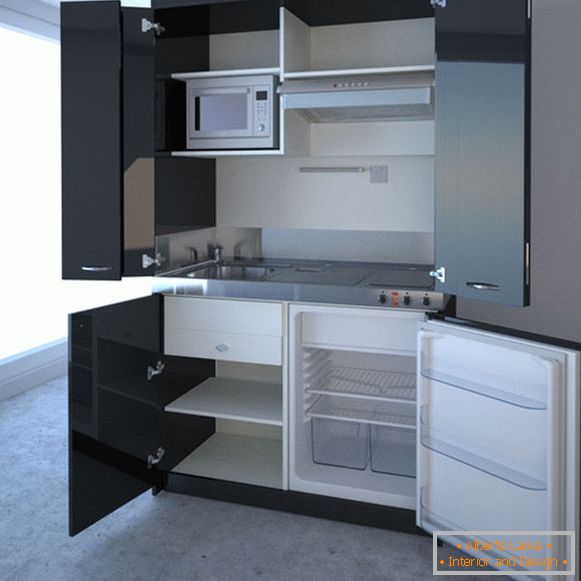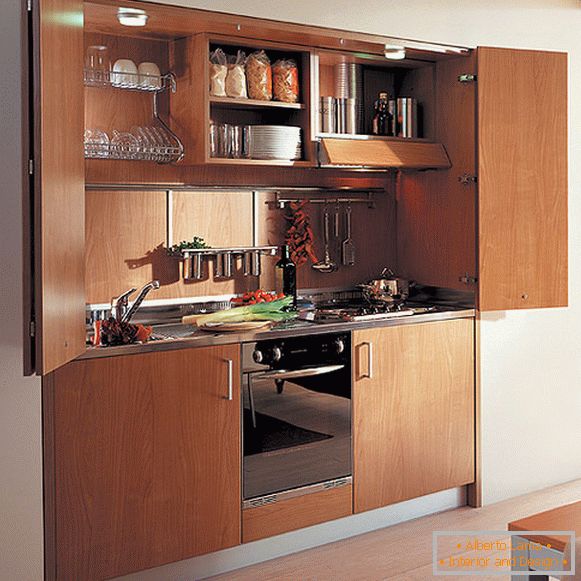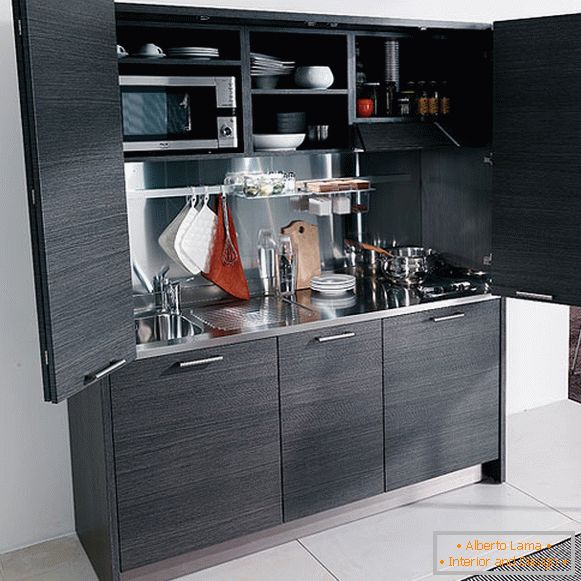 Classic design will appeal to conservative personalities.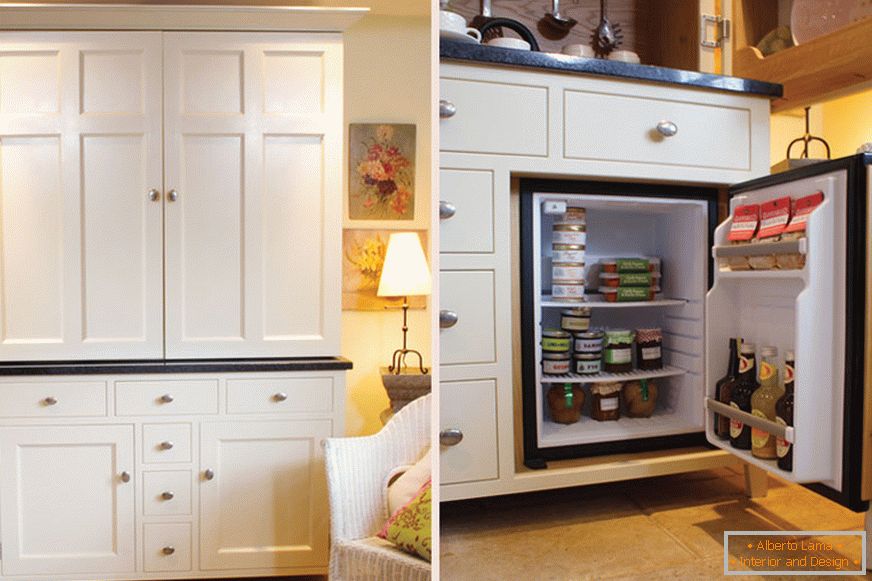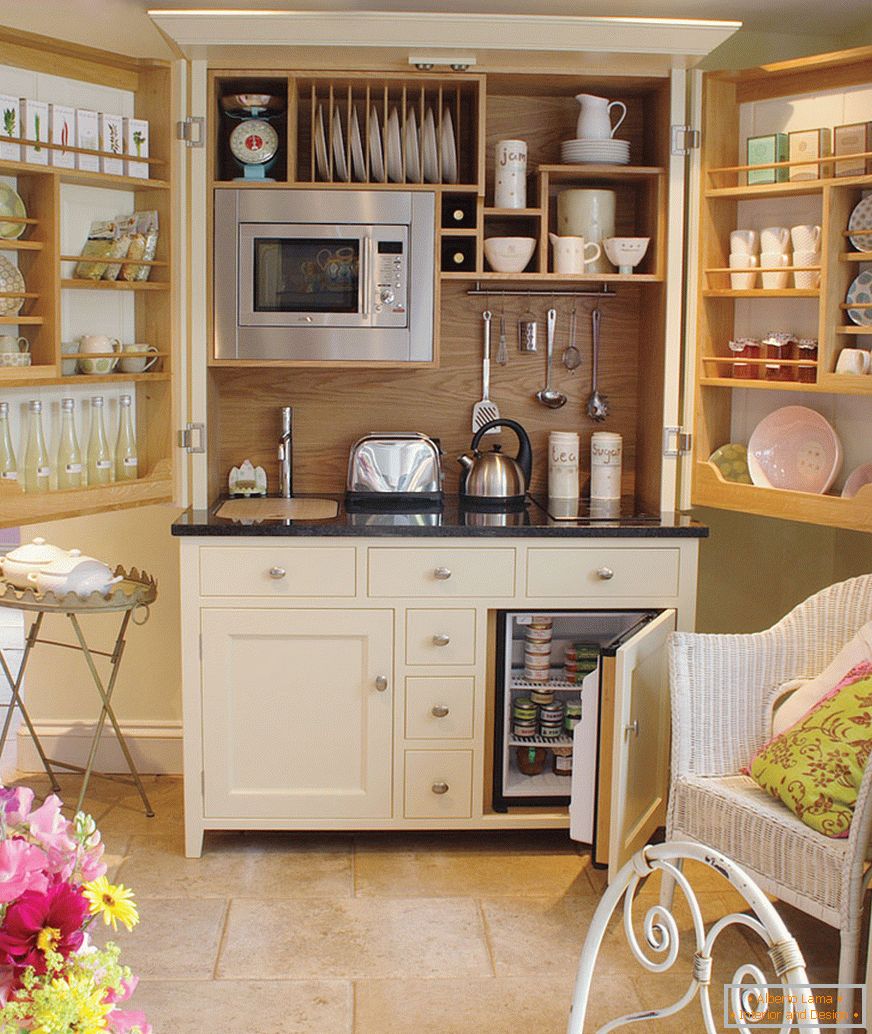 The Oma's Rache is simply impressive. It just folds into the wall. When you press the button, a table, 2 chairs, a lamp and built-in cabinets are pulled out.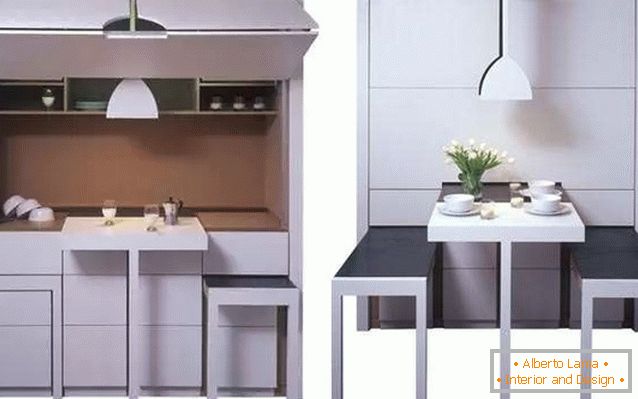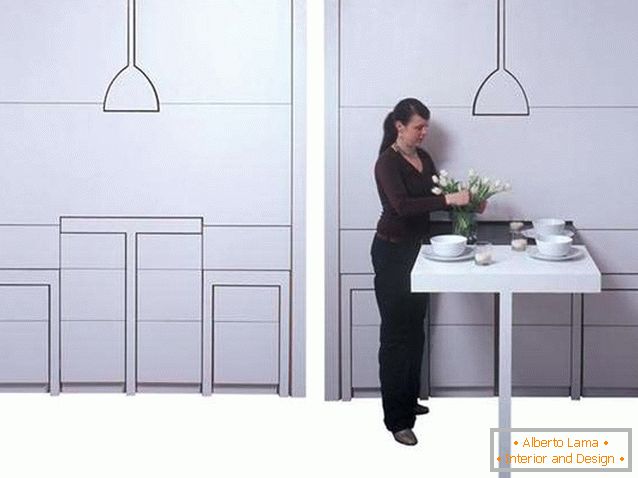 Ecooking is a modular concept designed to save space. Her picturesque tone dilute the strict tension in any room.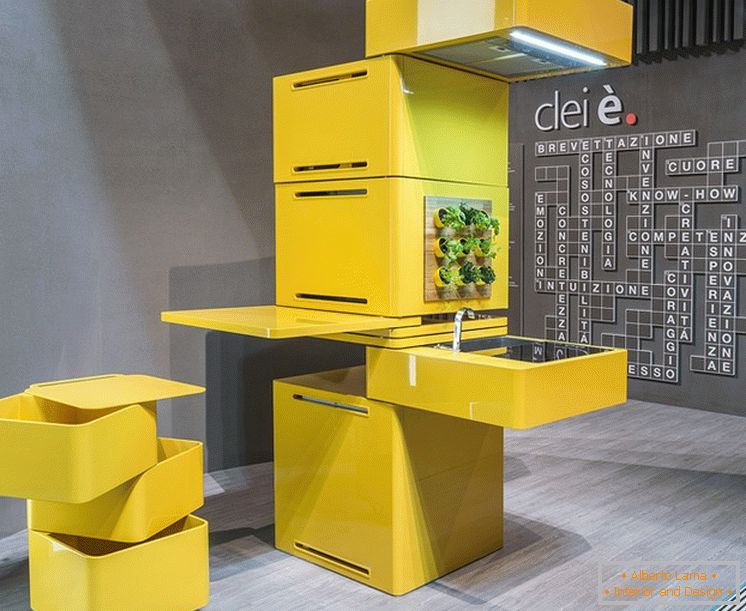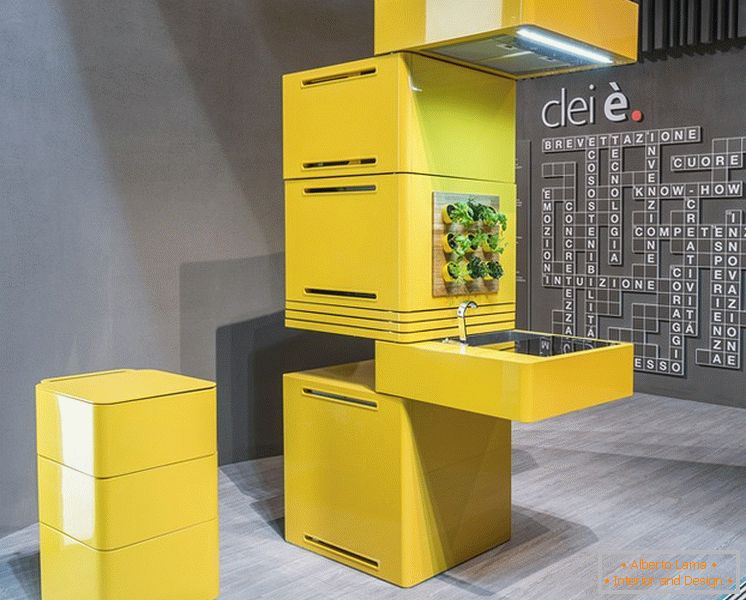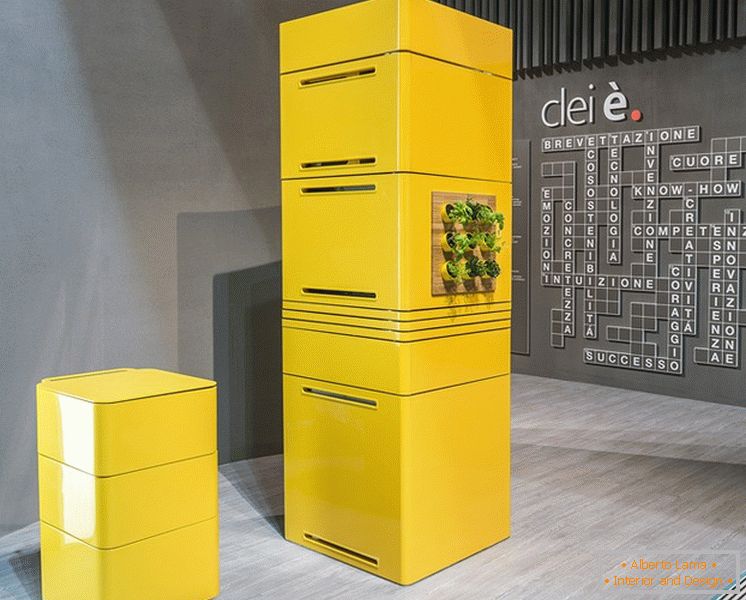 There are times when you just need to take your kitchen with you. Dreams are real - Calanc can be arranged in the courtyard.