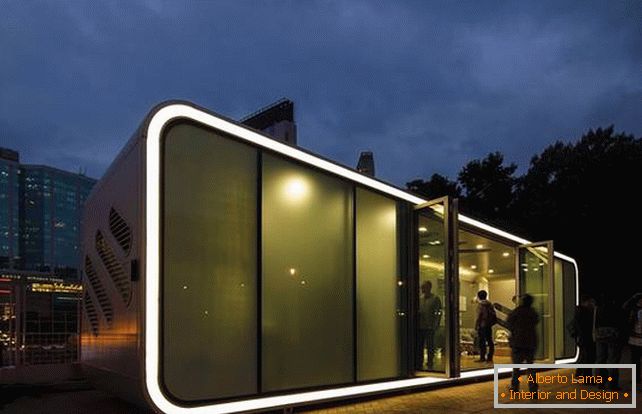 Photo of the prefab house in Hong Kong
Photos of the prefabricated home, which we want to draw special attention to our readers, were made at a construction exhibition in Hong Kong. They captured the light and cozy Alpod pavilion, designed by specialists of the architectural bureau James Law Cybertecture specially for the well-known manufacturer of panel houses - the Chinese company Aluhouse.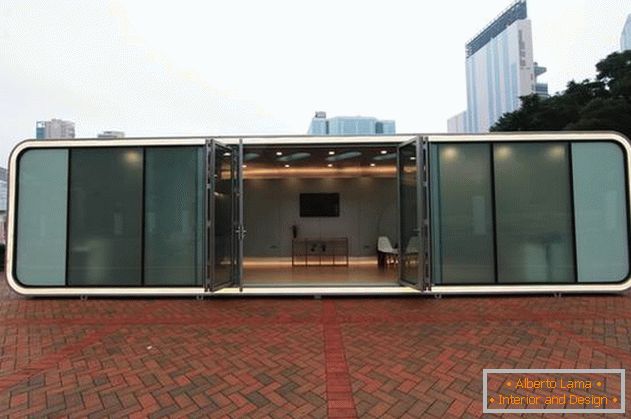 This building is made of aluminum, which makes it both strong and light. It is very easy to mount, and if necessary, you can safely transport from one place to another on a simple lorry.
The interior is a maximally open space with a minimum number of decorative partitions. Large sliding glass panels, replacing the front facade, provide all rooms with plenty of natural light and air.
The house is equipped with everything necessary for a single person or a small family living: a modern kitchen, a comfortable bathroom and a living room that simultaneously acts as a bedroom. In addition, there is an autonomous power supply, responsible for the operation of lighting and air conditioning systems.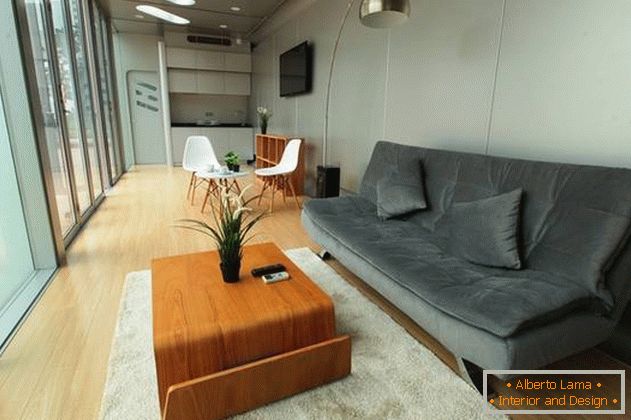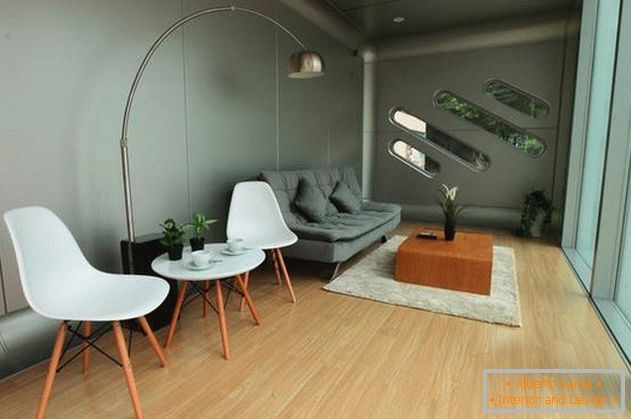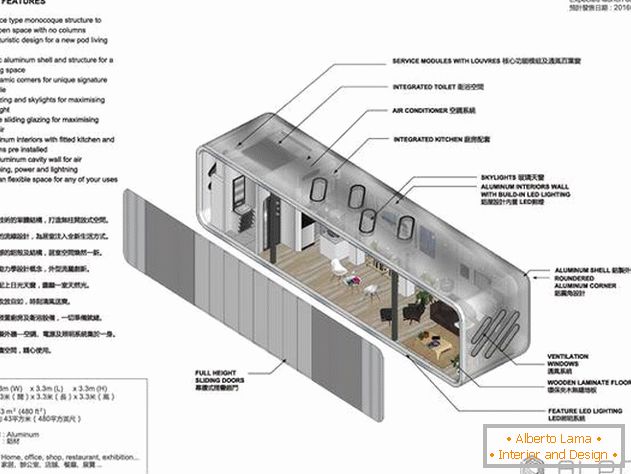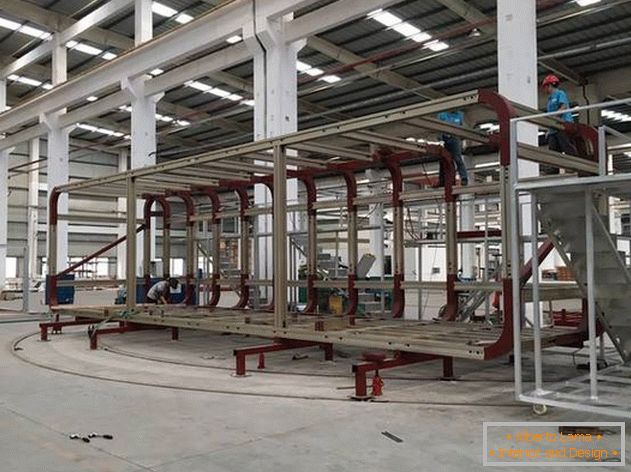 By the way, the authors of the project consider Alpod the future of the construction industry and offer to use it for the erection of multi-storey buildings, the layouts of which were also presented to the visitors of the exhibition.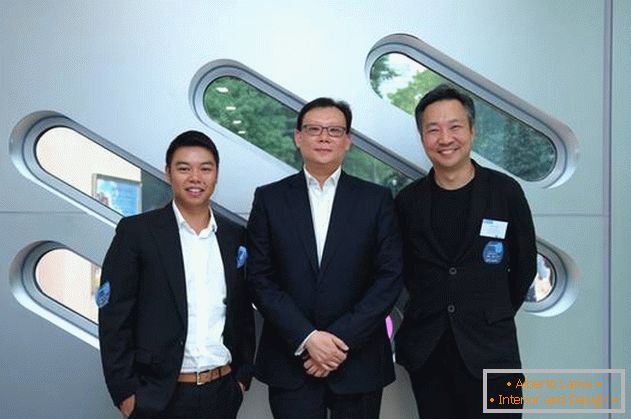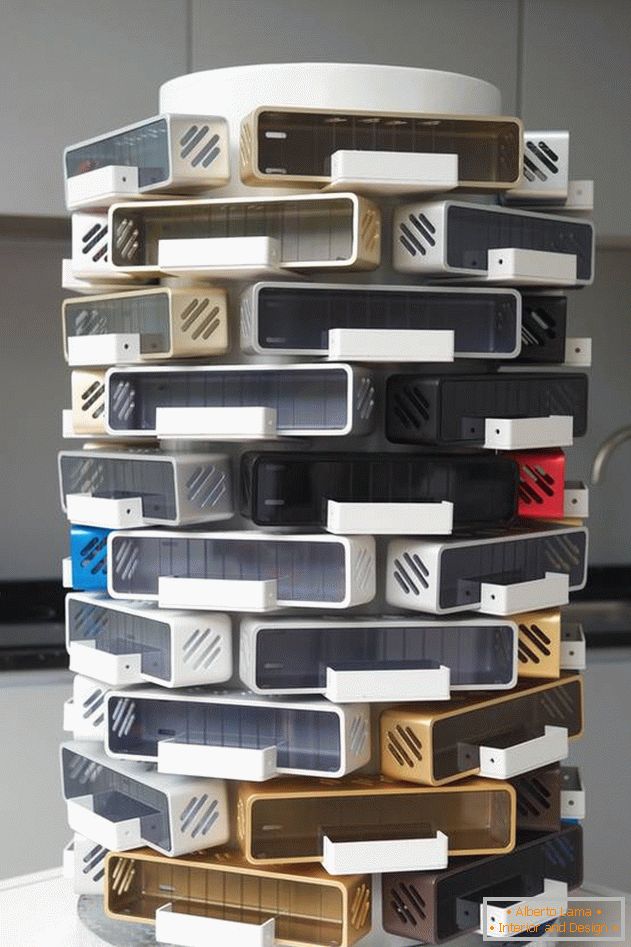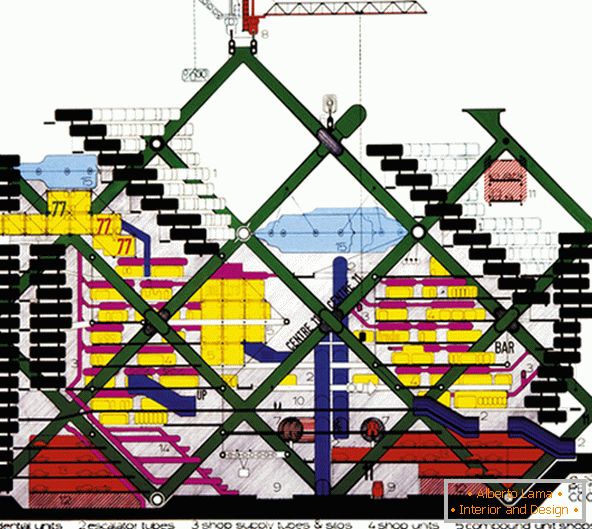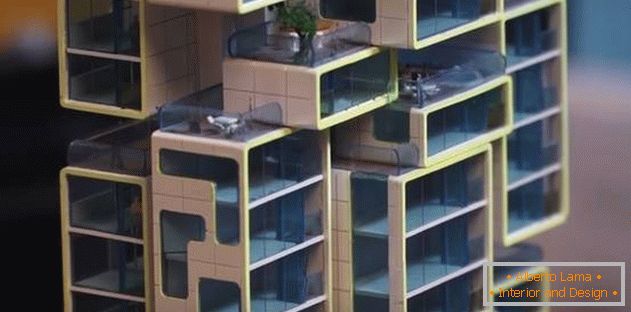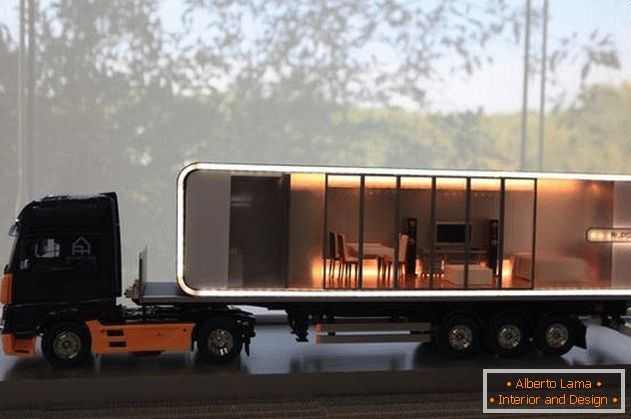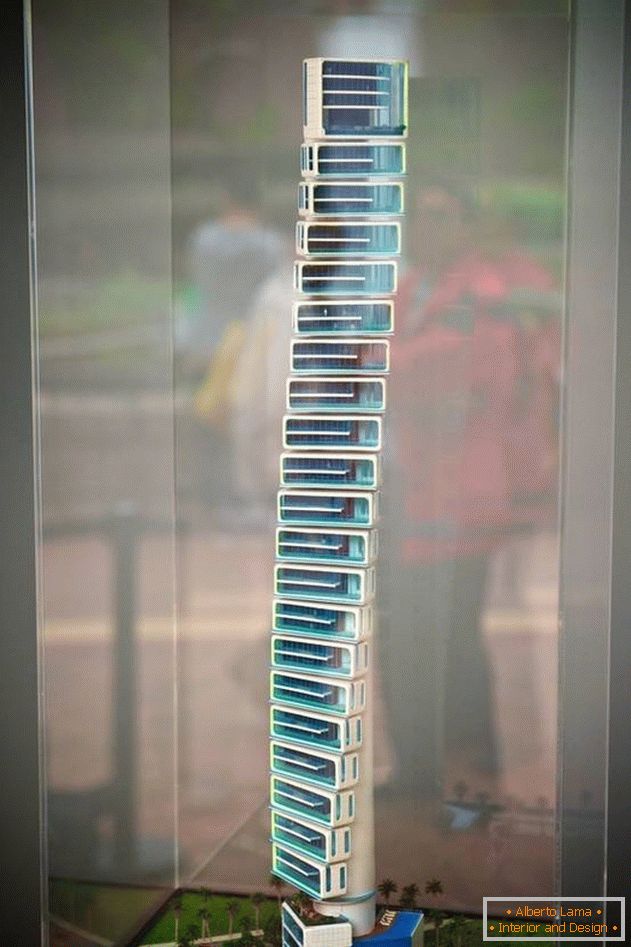 And what is your opinion about this unique project? We are looking forward to your feedback!