Interior of a small apartment 13 m2
In front of you is the interior of a small apartment, designed by Polish designer Simon Hanzar. Despite the very compact area, there was a place for the kitchen, bedroom and bathroom in the dwelling.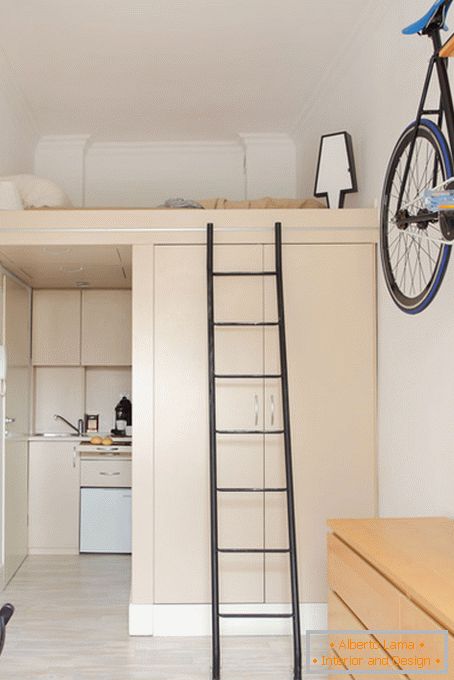 The mezzanine design with a closet and a berth
The designer's goal was to optimize the space for a more comfortable stay, as before the apartment was used only as a place to stay overnight.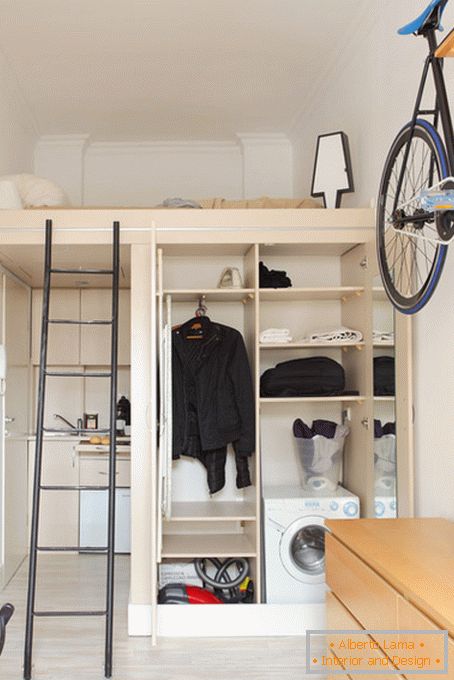 Multi-function built-in wardrobe
According to the owner, this small studio was for him something like a hotel, but at some point he decided to turn it into a full house. 
The double bed is arranged on the upper level of the mezzanine structure, inside of which there is a bathroom, finished with white tiles.
A tiny kitchen is located behind the entrance door, which creates minor inconveniences in the operation of its individual components. Use a sink, cupboards and built-in cutting board can only be done when the door is closed.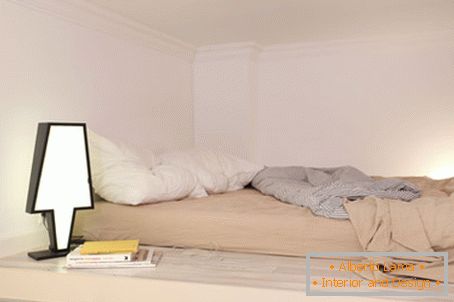 The sleeping place is arranged on the mezzanine
In front of the bathroom, in a large closet, a washing machine, clothes and some household items are hidden.
The staircase, moving along the edge of the wooden structure, provides access to the cabinet.
View from sleeping area
A small table is located opposite the roomy chest of drawers.
The presence of well-chosen elements of the decor made the apartment not only functional, but also cozy. Even a small square did not prevent the designer from combining comfort and functionality: for fans of hanging in the clouds there is a hammock suspended in front of the window.
Bicycle is the main decorative element of this small apartment
A bicycle, according to the designer, is an indispensable attribute of city life, as well as the most environmentally friendly mode of transport. Due to lack of free space, he hung a bicycle on the wall, turning it into an interior decoration.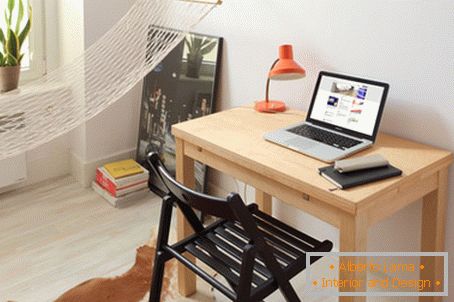 Workplace Design
White walls and floor visually increase space, and table lamps and plants enliven the minimalist design of the room.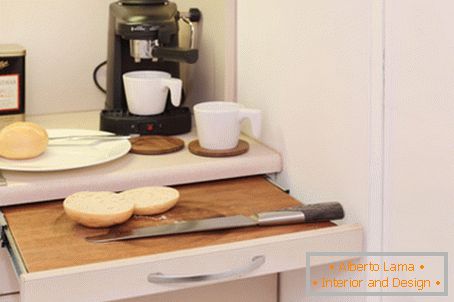 Kitchen interier
Today, the organization of space in small apartments is of great interest to designers. Specialists from different countries create multifunctional wooden structures containing several rooms and places for storing things, and even entire mini-houses.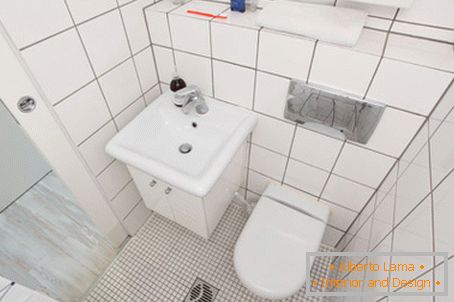 Functional design of the bathroom
Limited space is not a sentence. Even in a small area you can create a unique design that will be functional and comfortable.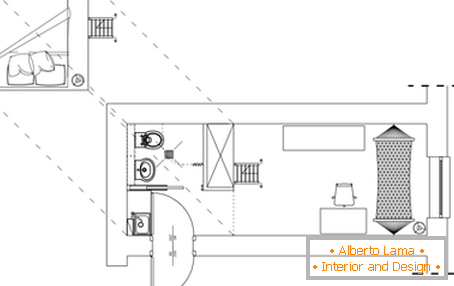 Plan for the design of a small apartment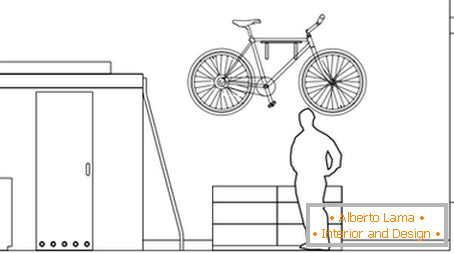 View from the workplace