The house was designed and built in 2012. An important point for architects was to bring maximum closeness to the surrounding nature. The project was completed by Isern Associates and inspired by the words of Monet, an Impressionist painter who stated that only the environment can decorate an object and give it true meaning.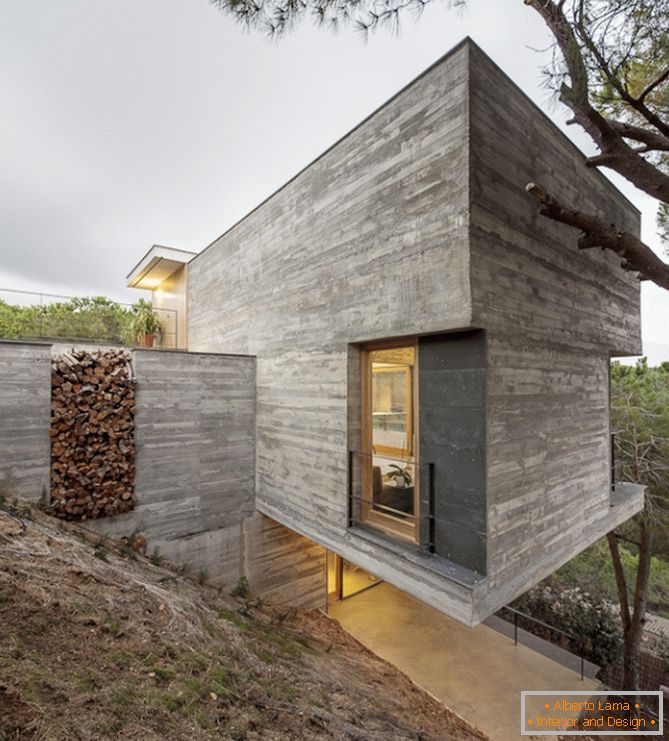 After studying the words of Monet, the designers proposed a space that maximally establishes a dialogue between the external and internal environment of the house. Since the house is located on a very steep slope, which turned out to be more of a problem than an advantage, it was decided to expand the house in height, rather than in width, as usual.

At first glance, the house perfectly integrated into the surrounding area, not looking even for some dullness in the exterior of the house, its open spaces are quite bright and bright. Sliding doors separate the kitchen from the terrace to maximally erase the line between the street and the house and give as much light and heat as possible. The usual doors were hidden inside, so as not to disturb the created idyll. In this country house Mediterrani 32 there are a lot of verandas and terraces, so you can enjoy beautiful views almost to every side of the world, as it helps to erase the line between the interior and exterior of the house.
Photogallery Total | 10 pictures