With a splendid view of the Andaman Sea and the vast expanses of Bang Tao in Phuket, Thailand, Villa Beyond combines original features of comfort and luxurious living. According to the official description, the project is a mixture of luxury and elegance, namely:
A mixture of luxury and elegance neatly encapsulated in an architectural symphony of stone, wood, concrete and steel.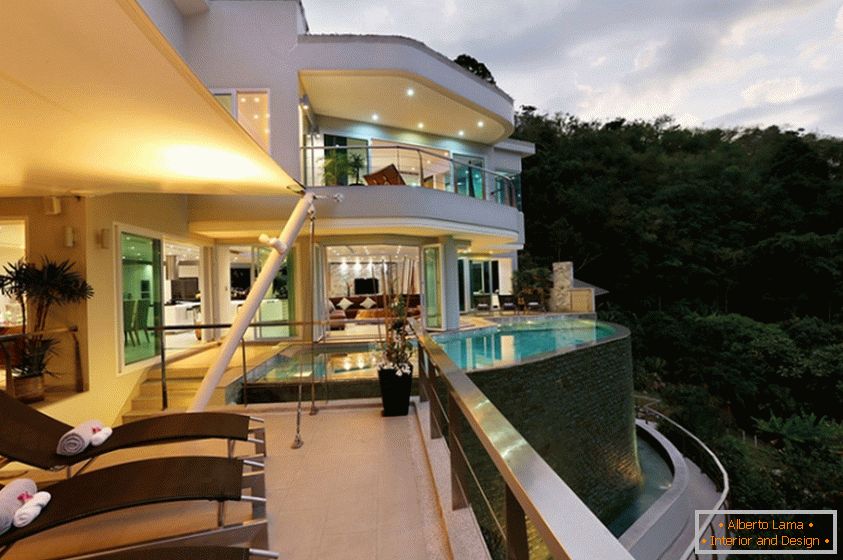 The villa accommodates seven bedrooms, a spacious living room, a kitchen, a dining room, a relaxation room, a massage room and an impressive pool that has an impressive backlight and is located on the edge of the building, allowing you to watch beautiful views from the pool.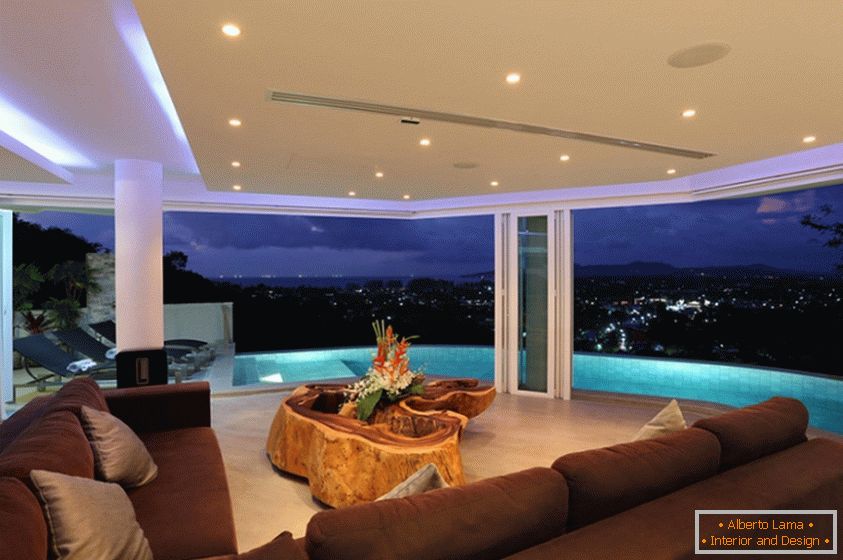 The interior of the villa corresponds to all modern trends in design, the most used wood, as well as local accessories. Each room of the villa has an amazing combination of luxury, comfort and functionality that is striking and impressive. The elegant dining room, made of local materials is designed for 12 people. The villa has a lot of works of contemporary art, as well as sculptures of local masters.
Photogallery Total | 22 pictures