The Edison lamp is one of the most impressive trends in the lighting world. These retro light bulbs attract with their interesting vintage appearance and pleasant soft radiation. In addition, today there are special Edison lamps, combining antique charm and modern LED technology. Instead of a filament in such bulbs, a thin LED is used, as a result of which they consume 10 times less electricity than conventional incandescent lamps, and look as chic as the original models.
In this article you will get acquainted with the key features of interior lighting with retro Edison lamps and you will be able to appreciate them in the design of different rooms.
What is the difference between the Edison light bulb? Features and specifications
Edison's retro lamps are made for a standard power supply network and can easily be used in any apartment. As a rule, they have a very warm color temperature of 2,200 Kelvin (for ordinary incandescent lamps, this value is 2,700-2,850 K). This warm amber color creates in the interior a unique atmosphere of romance and antiquity. However, being not too bright, Edison's bulbs are more often used as a decorative element.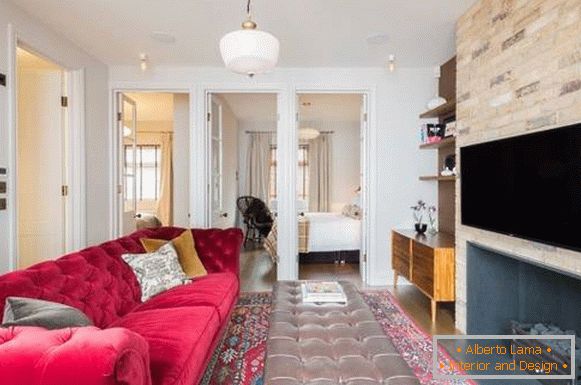 If you want to use them for basic lighting, you can hang several of these lamps together, so that they provide enough light. Such a design solution looks simply amazing and is often used both in ordinary houses, and in bars, restaurants, shops and hotels. An example of this you can see in the photo below.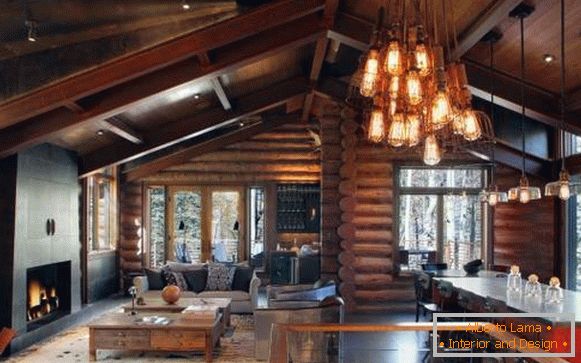 Another interesting feature of Edison lamps is that they have a higher color rendering index (CRI) than conventional led lamps. So, the CRI of Edison LED lamps is 95 (out of 100 maximum), while conventional led lamps have no more than 80. This means that the glow of these lamps practically does not distort the colors of the objects around you.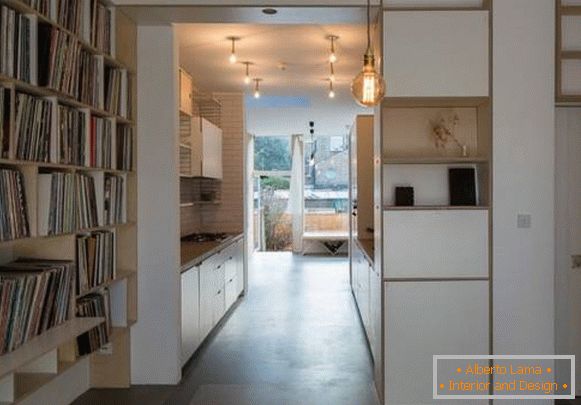 Also read: LED ceiling lighting - 30 ideas with photo
Note that Edison's real vintage lamps (with a filament, not a light-emitting diode) consume a lot of energy and their service life is very short. The maximum is 2,500 hours or about a year with normal home use. At the same time, LED Edison light bulbs on average serve about 15,000 hours. Along with their ability to save electricity, this makes Edison LED lamps much more advantageous option. However, their lifespan is still shorter than conventional LED lamps, which can work up to 50,000 hours. The reason for this is the filament shape of the LED, which makes it brittle and creates the danger of overheating.
Choose a stylish lamp with an Edison lamp
One of the most amazing and useful features of Edison LED lamps is that they can be manufactured in a wide variety of sizes and shapes. They can be installed in any fixtures instead of conventional lamps or suspended on a cord without any cover or lamp shade at all.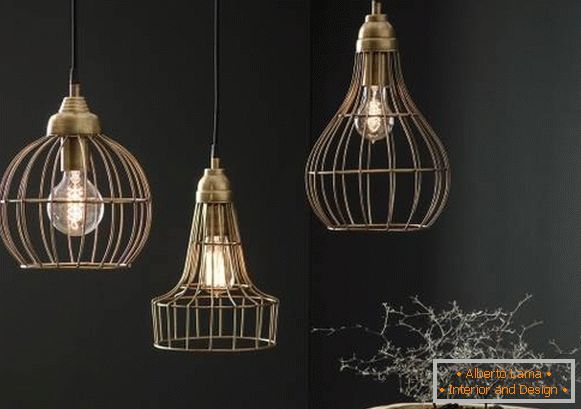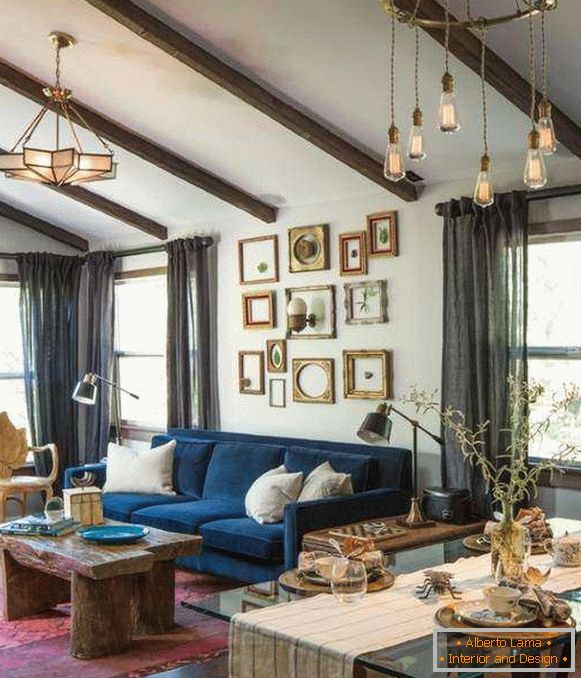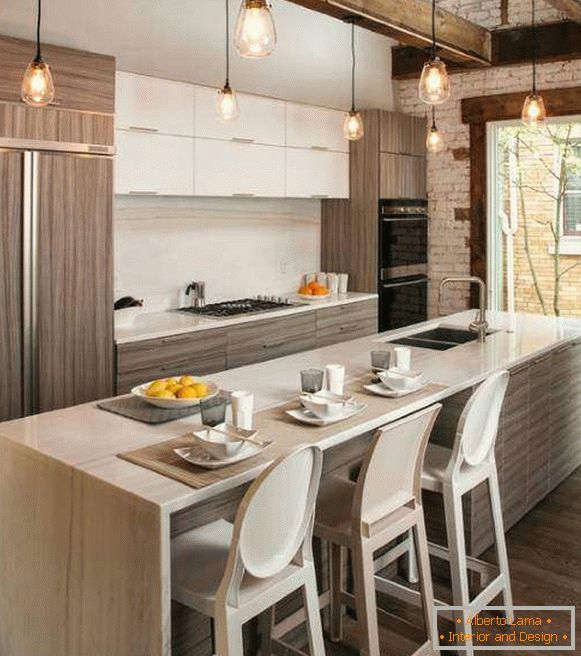 "Naked" light bulbs Edison will be an interesting detail of the interior in the loft style. If you are a fan of a bold modern, retro or industrial style, then, of course, prefer not to cover them with a lampshade or a shade, and use it as on the following photos: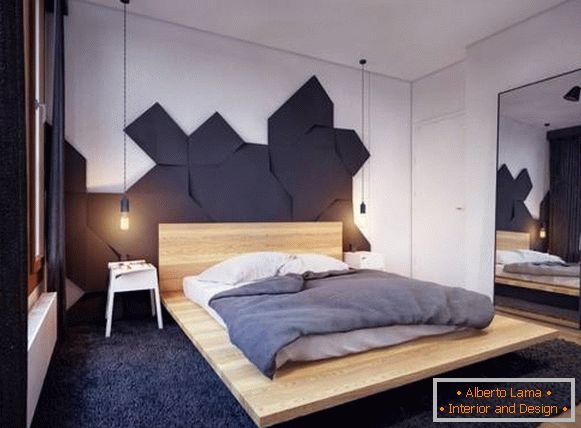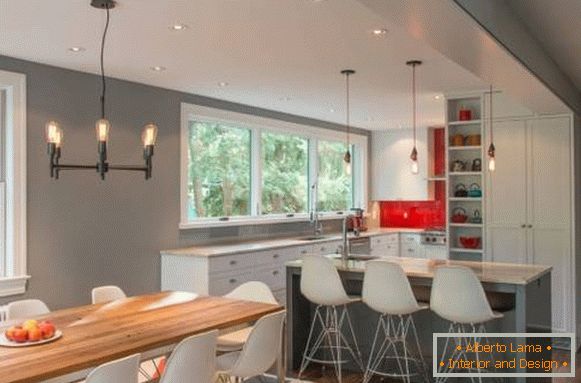 Also read: Luminaires in the loft style - views and photos
The combination of several Edison lamps into one lamp will emphasize the warmth of the glow and with the help of long cords will become the central decoration of any interior. Very fashionable solution for 2017!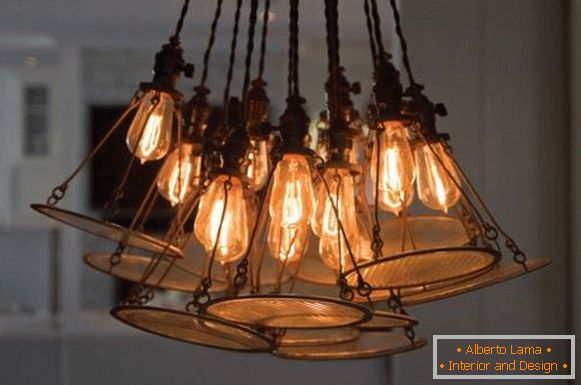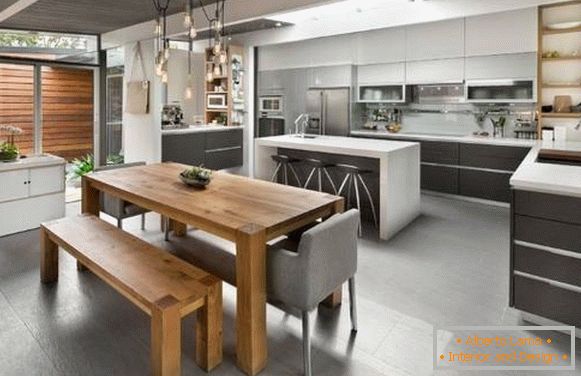 The vintage style of Edison bulbs constantly inspires artists to create creative lamps and chandeliers with their own hands. A special charm is the model made with the use of rough wood, wrought iron fittings and parts in the industrial style. They create an incredible atmosphere of warmth and coziness, and also bring uniqueness to any room design.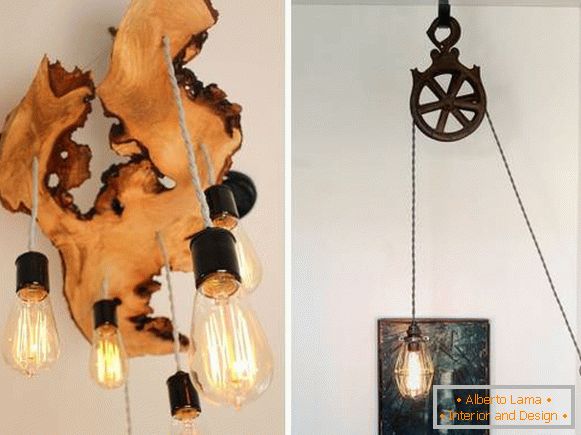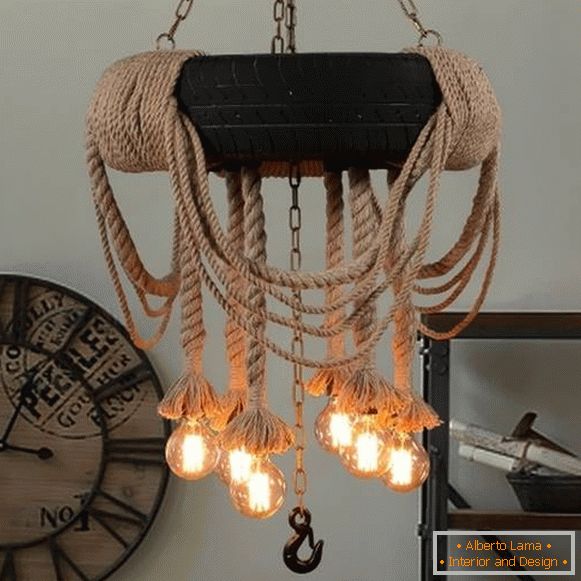 Also read: The best ideas for fixtures with their own hands with Pinterest
Retro lamp Edison in the interior - 10 more photos
At the end of this article, we suggest you look at a few more photos of Thomas Edison lamps in interior design. Notice how original they look in classical and modern rooms, bringing everywhere not only light, but also an element of nostalgia.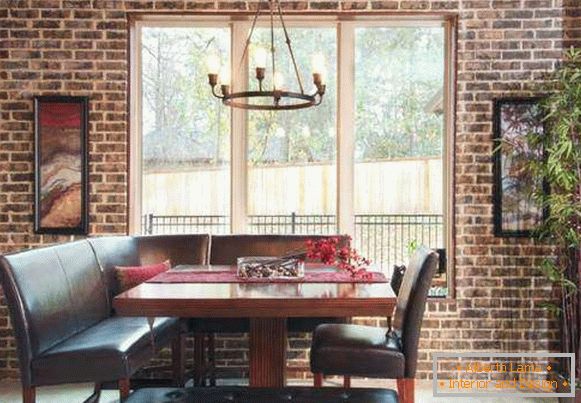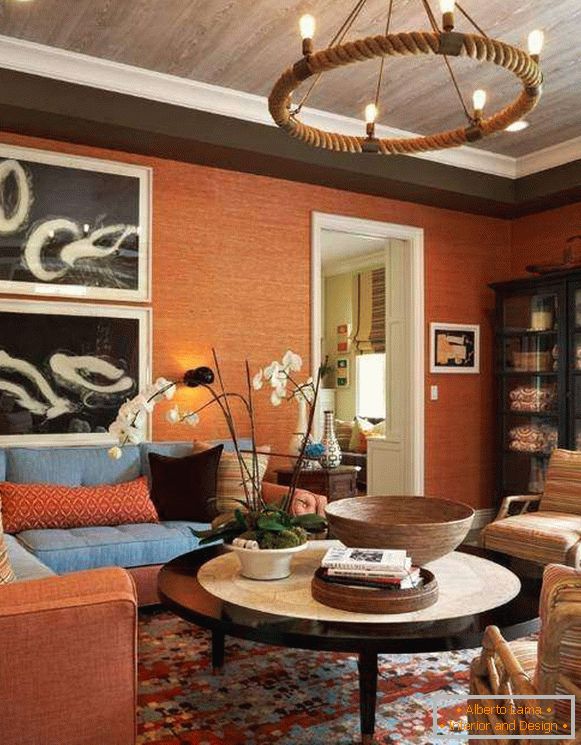 Also read: Chic chandeliers in a modern style (photo in the interior)