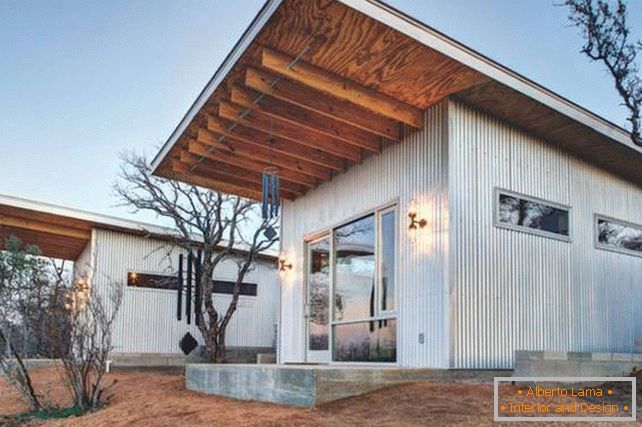 One of the small inexpensive wooden houses
A small inexpensive wooden house for every family. Some things are expensive, but you can approach them together. So four young couples acted. Friends bought a piece of land next to the river Llano in Texas and were going to build a building by the type of townhouse - for 4 apartments. But in the end they built 4 small houses, a common kitchen with a dining room and a guest house. The local architect, Matt Garcia, helped to design the housing.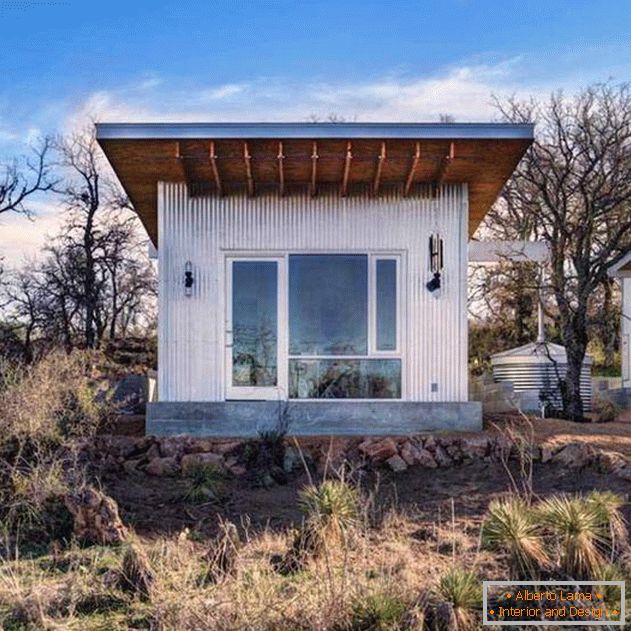 The facade of one of the small inexpensive wooden houses
The interior space of each 32.5 m2 house is designed in the studio style, it gives the impression of being open, airy and not devoid of modern aesthetics. The main materials are steel plywood panels, sheet steel, metal pipes. Most of the finishing remained as is without decoration, because of this the interior looks both rustic and modern at the same time.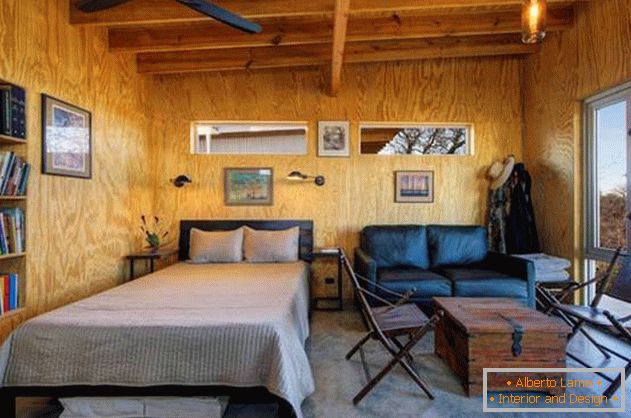 Modern interior with rustic motifs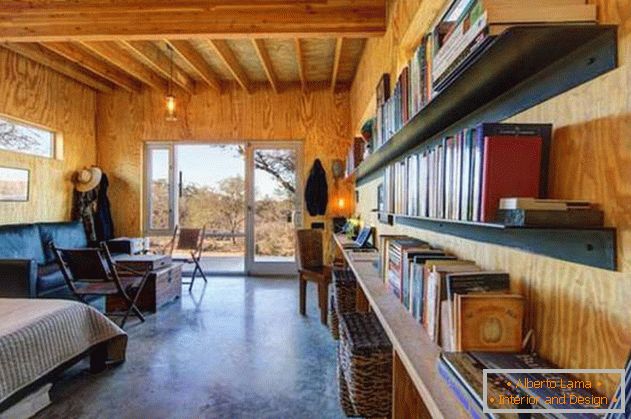 Shelves from metal profile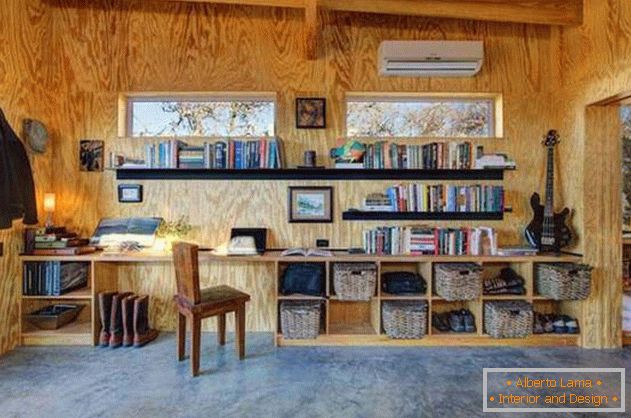 "Business" area along the whole wall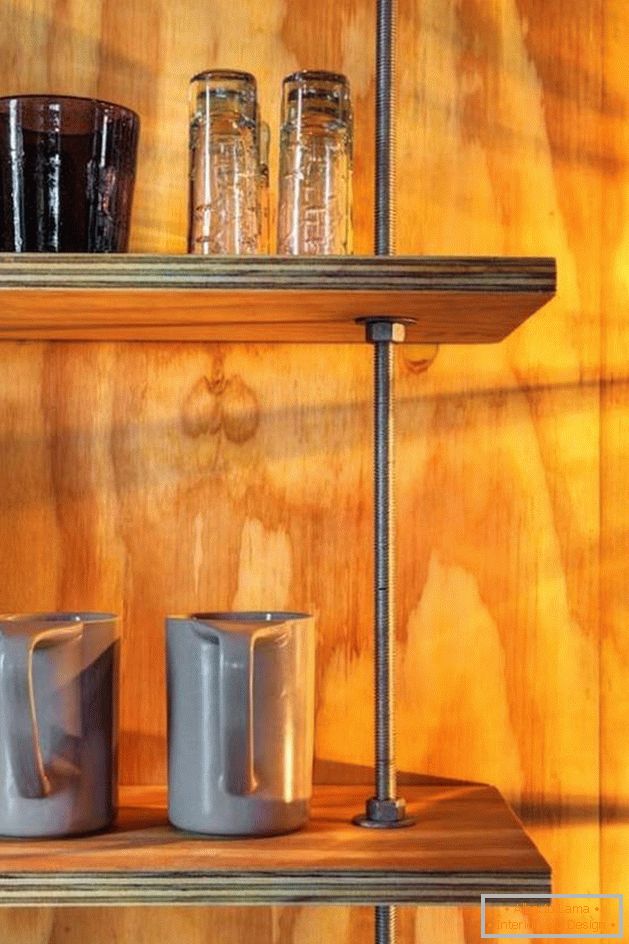 Metal rods as racks

At night the houses look like fireflies
One detail in the room looks unusual - a small kitchen with a refrigerator and a coffee maker is located on a single space with a toilet, without any partition - there is no privacy.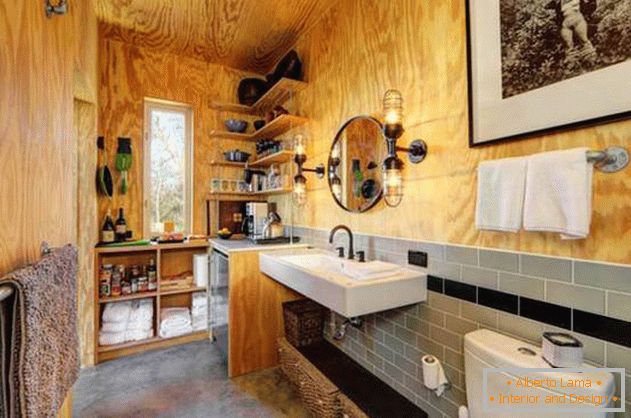 Spicy toilet alliance with kitchen
The exterior decoration of buildings is made of galvanized metal siding, strong and reflecting sunlight. This technique helps to hide from the heat of Texas. Insulation of walls made of foam material. Each house has an internal patio, the roofs are designed at an incline to collect rainwater, which is collected in metal containers.
Watershed in the backyard
According to estimates, the construction of each house cost $ 40 thousand. The facade wall of the houses is completely transparent, so the exits of buildings are directed to one side, this provides isolation and a single style at the same time.
The experiment turned out to be successful - the site of the friends is divided among themselves and cozily live in a beautiful place near the river.
What did you like about this idea?