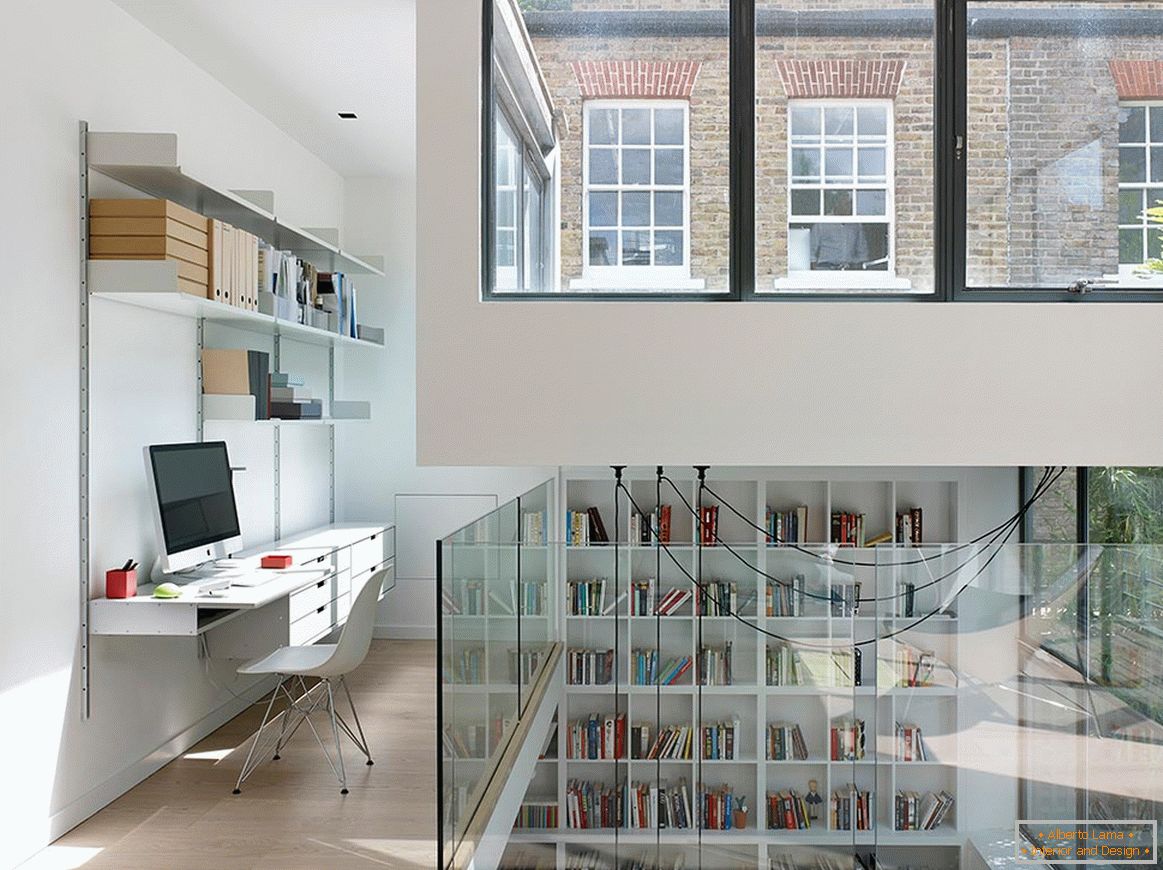 Interior of a small house in London
Studio Stiff + Trevillion presented the interior design of a small house, built in 1990. Designers have done a serious job, transforming the old building into a modern two-level cottage of compact dimensions.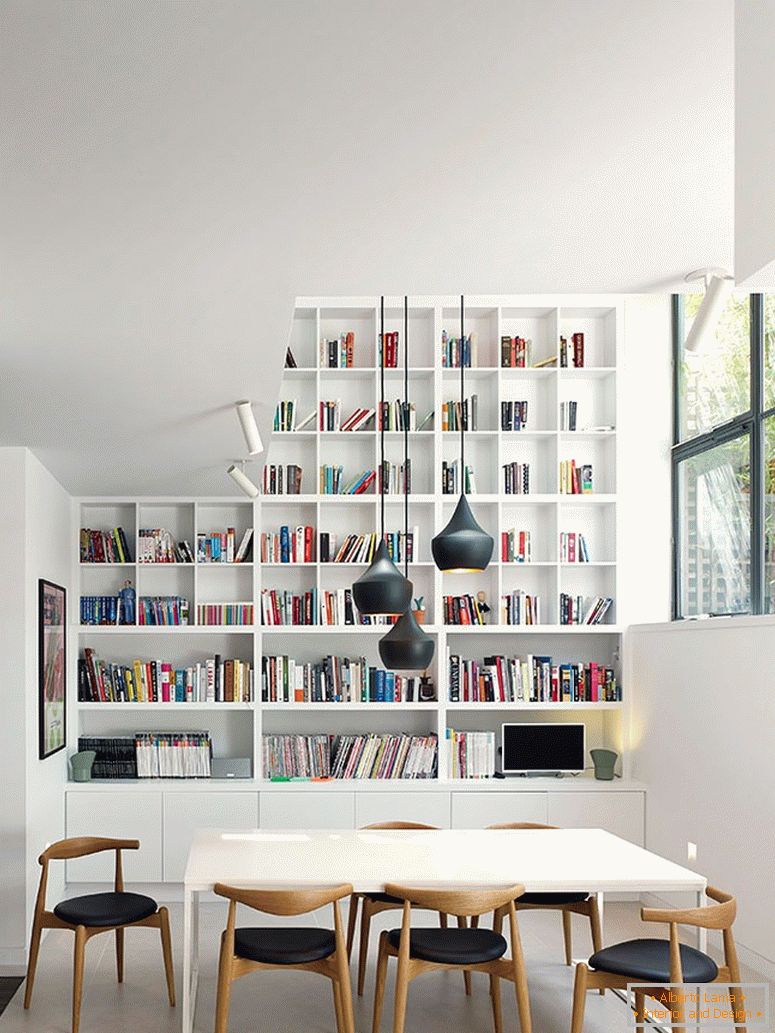 Dining area in a small house
Snow-white walls and pine wood flooring are ideally combined with the design of a home mini office in the loft style. Partitions in the main residential area on the second level are made entirely of glass, which creates a cozy and comfortable atmosphere.
The windows of the building offer a beautiful view. Almost invisible glass partitions, supporting the original style of the interior, divide the open space into several zones.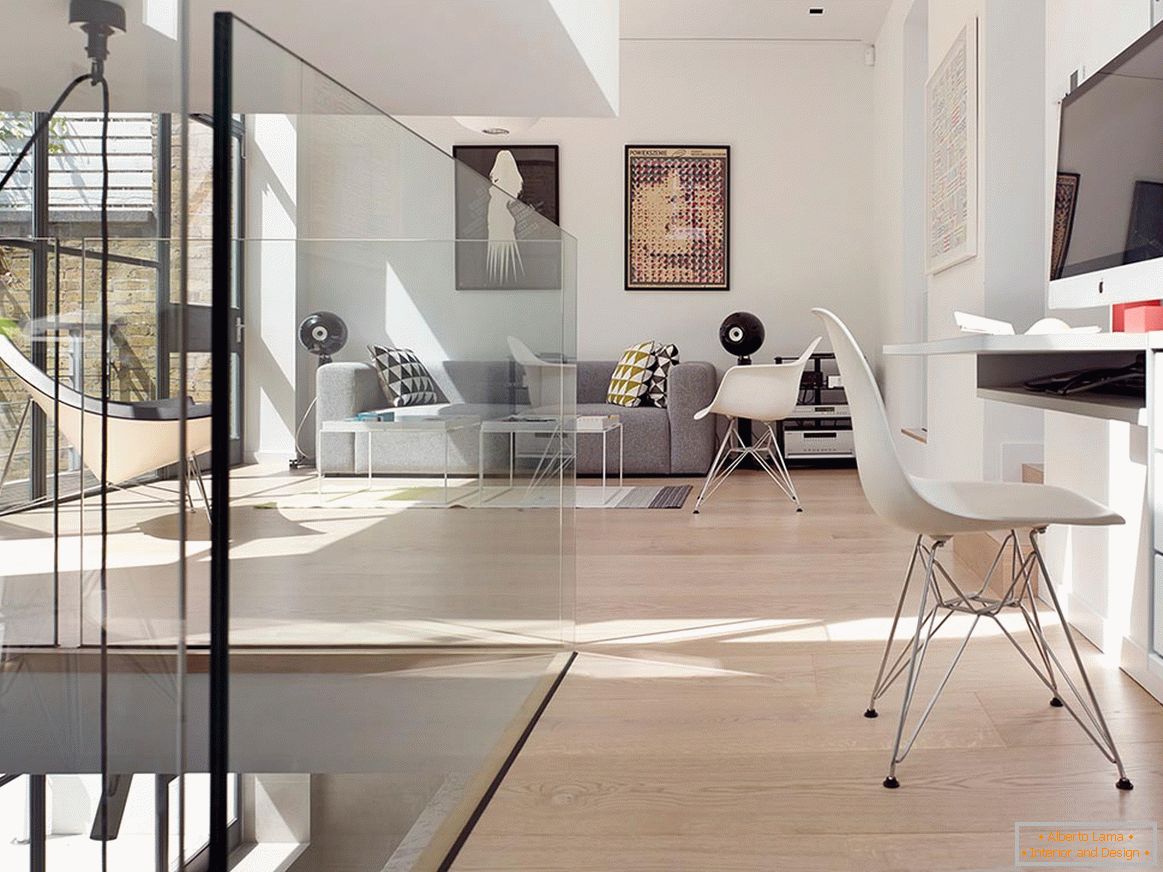 Glass partitions in the interior
At the first level there is a dining area and a small library. Kitchen cabinets are located behind a massive column of granite. The only bathroom of the combined type is decorated in gray.
Kitchen on the first floor