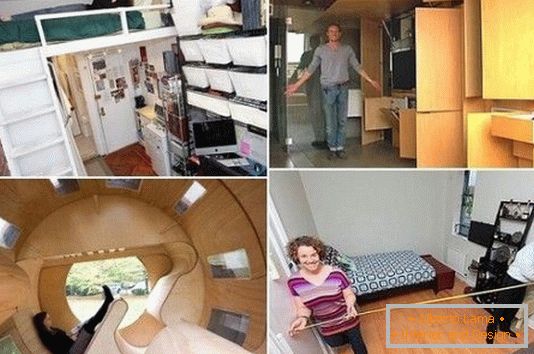 If necessary, a person can adapt to any circumstances, including small-sized housing. Especially if you are next to your second half, with which in any place you comfortable and relaxed.
An example for guests of Small Interiors can be a family from America - Melissa and Chris Tack. They manage to live in a wooden house with a total area of ​​about 13 square meters.
The first floor of the dwelling is reserved for the living room combined with the kitchen, and in the attic the spouses have arranged a sleeping area and a comfortable shower room. The house has all the vital communications: water, gas and electricity. The decoration of the "hut" is a widescreen LCD TV.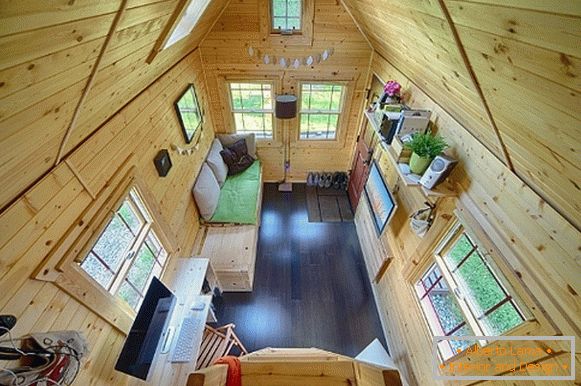 To accumulate the necessary amount of money to buy a good apartment, an American Felis Cohen decided to save on everything, so she rented the cheapest room she could find, only eight squares in size.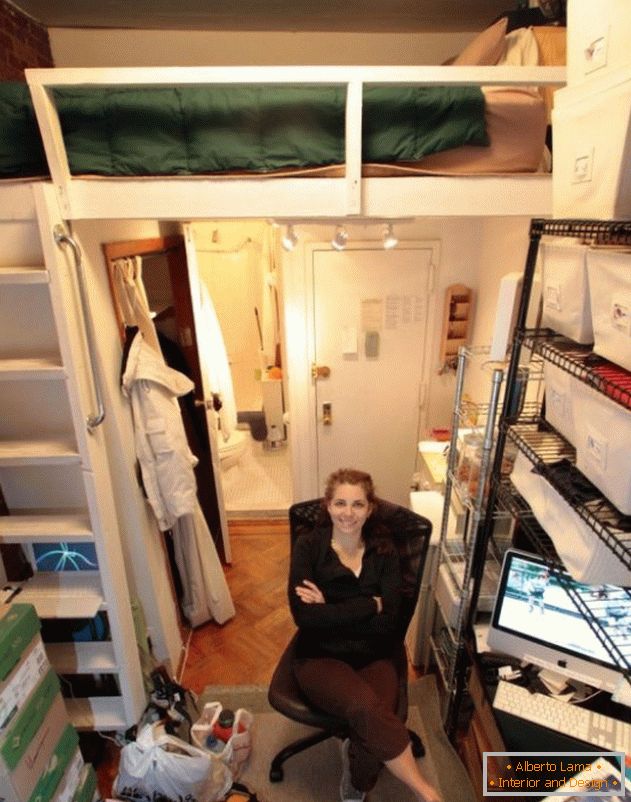 People who spend most of their lives at work and eat in public places do not need to purchase spacious accommodation at all. Apparently, so decided and this married couple. Zara and Christopher Prokop for permanent residence purchased an apartment with a useful area of ​​about 16 square meters.
Spouses do not need a kitchen and a large wardrobe, as they prefer to eat in a cafe, and most of the clothes are kept in their workplaces. Therefore, the whole furnishing of the apartment consists of a double bed, a small refrigerator, a small built-in wardrobe and a modern bathroom.
Barcelona Christian Scullert lives in an apartment, in fact, is a designer. The fact is that the owner distributed all pieces of furniture along the walls and covered them with wall panels. As a result, entering his apartment in 24 squares, you get into a hollow cube from which you can collect any room you need at a given time.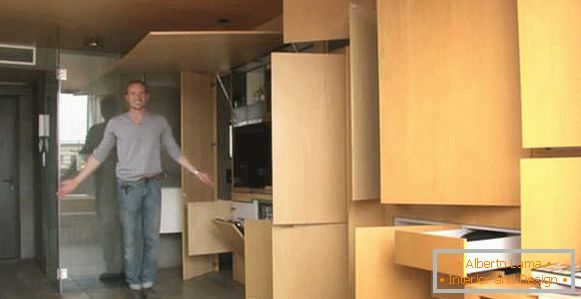 One of the most original projects of small-sized housing was developed by students from Germany studying at the University of Karlsruhe. They came up with round in the cross section of the house, in which the furniture is also hidden behind the wall partitions.
But in order to open the desired room, the owner will have to stay "squirrel in the wheel" and take a few steps to turn the house. Strangely enough, such a construction is not without comfort and is equipped even with such household trivia as curtains in the bathroom.