In continuation of the actual topic for our readers, one more unforgettable sample, which is full of luxury and color. Today we will discuss the recreation area, it settled around the famous car, which is the dream of many motorists - Aston Martin DB4. The customer was an enthusiast and a very versatile personality, he just adores his car and wants to spend more time with her. The room is equipped with a seating area with soft sofas, incredible lighting, soft elements and chic details.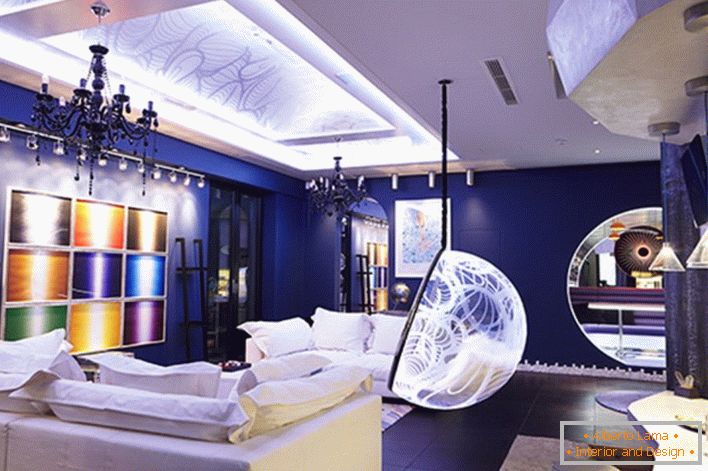 Especially impressive is LED lighting, which can easily change its color, thus dramatically changing the whole view of the rooms. In addition to light, it is worth noting and a variety of shapes, details, such as a luxurious chandelier, in the Gothic style, a spherical armchair suspended from the ceiling. Here an unusual atmosphere is formed, saturated with the most unusual solutions.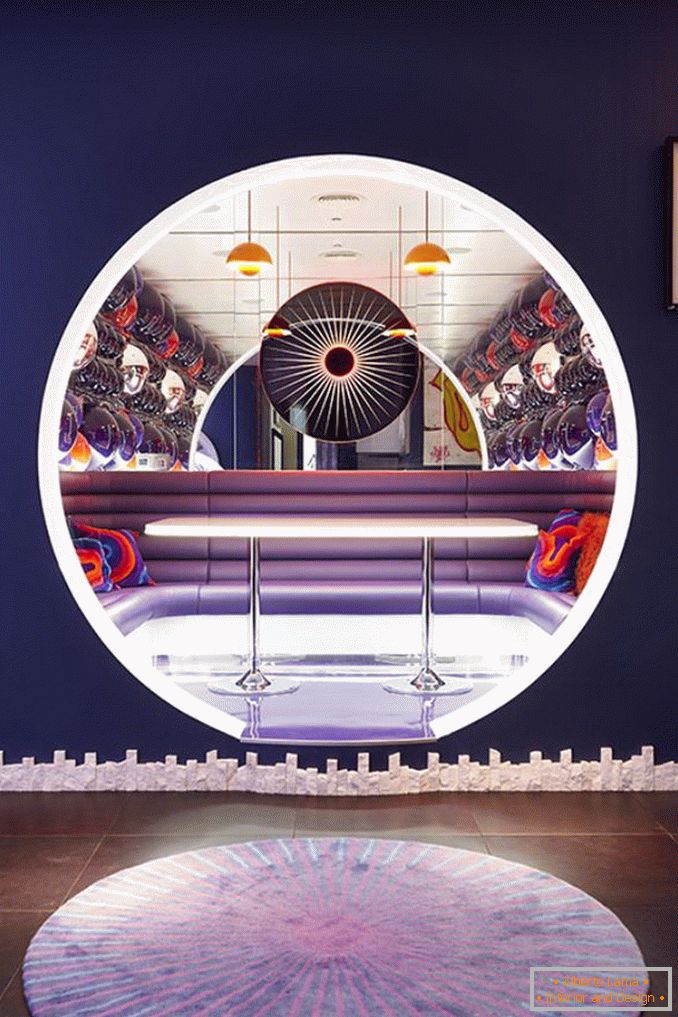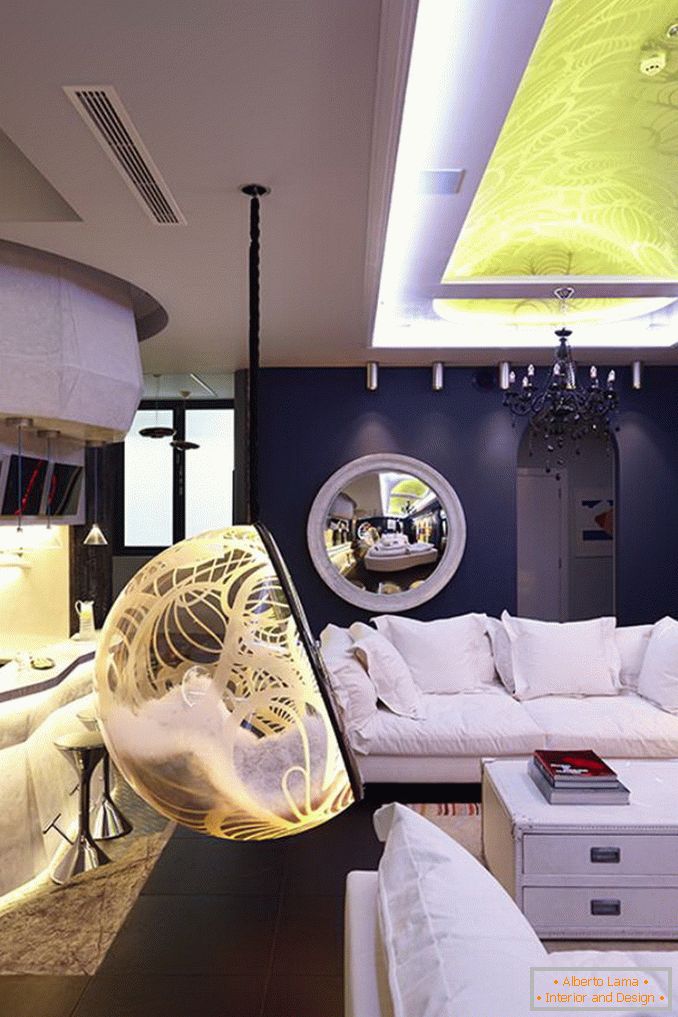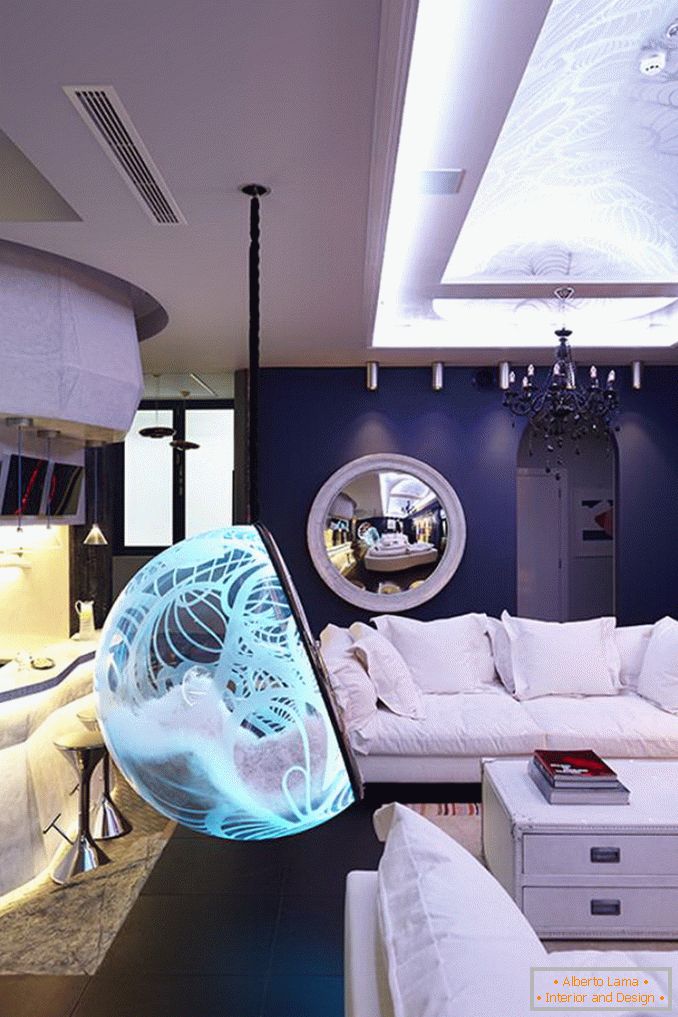 And here is the pride of the owner, around which this unusual design was designed. To admire your car, it also did not remain without impressive special effects. These searchlights with laser beams make an intense accent, presenting it in the most favorable light.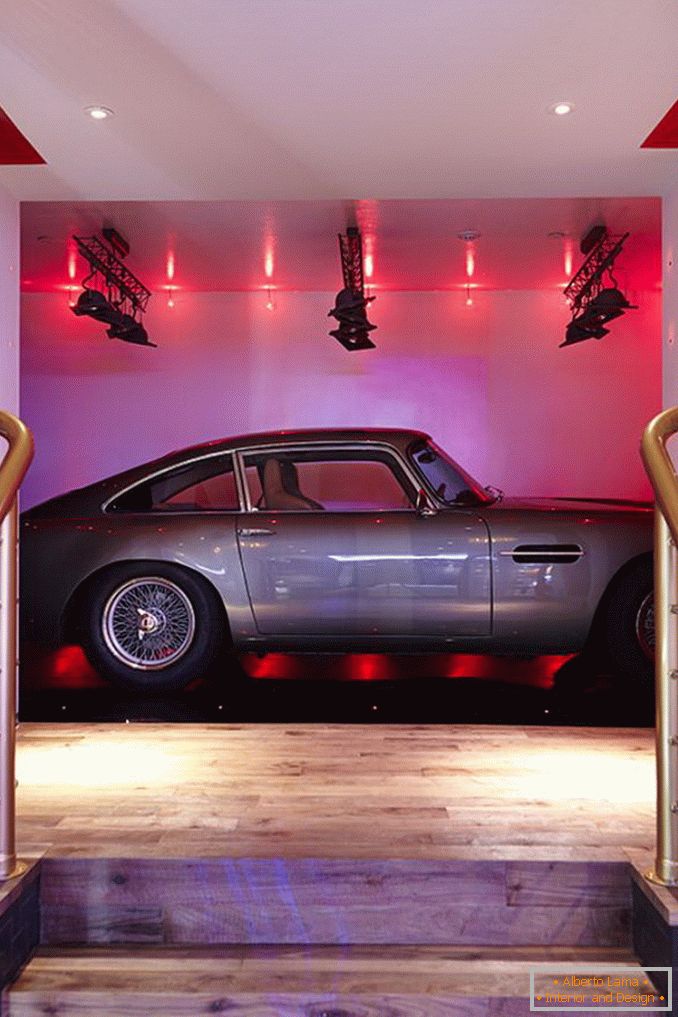 The decoration with light touched the rooms with billiards. Strengthen the effect of mirrors, which create a voluminous spectacle, emphasizing the originality of the idea. A very important role is played by the presence of wooden finishes, it fills every corner with incredible warmth and organicity.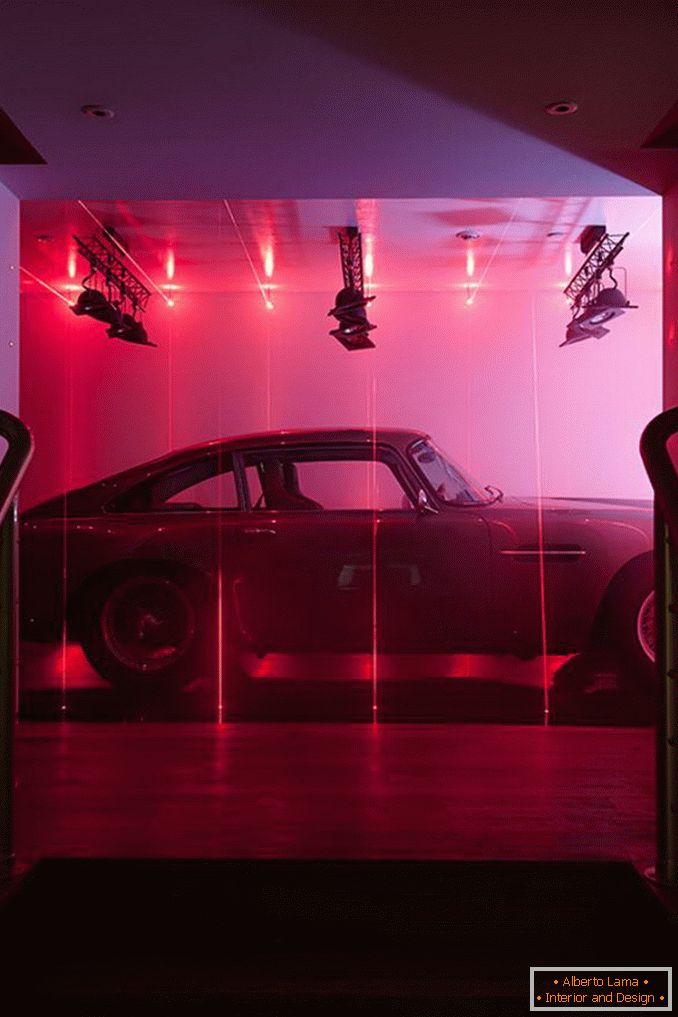 The bar counter intrigues with its unconventional shape and exotic design. Adds the mystery of this zone to the presence of unique chairs, filling the glistening space with the cold of the glossy metal.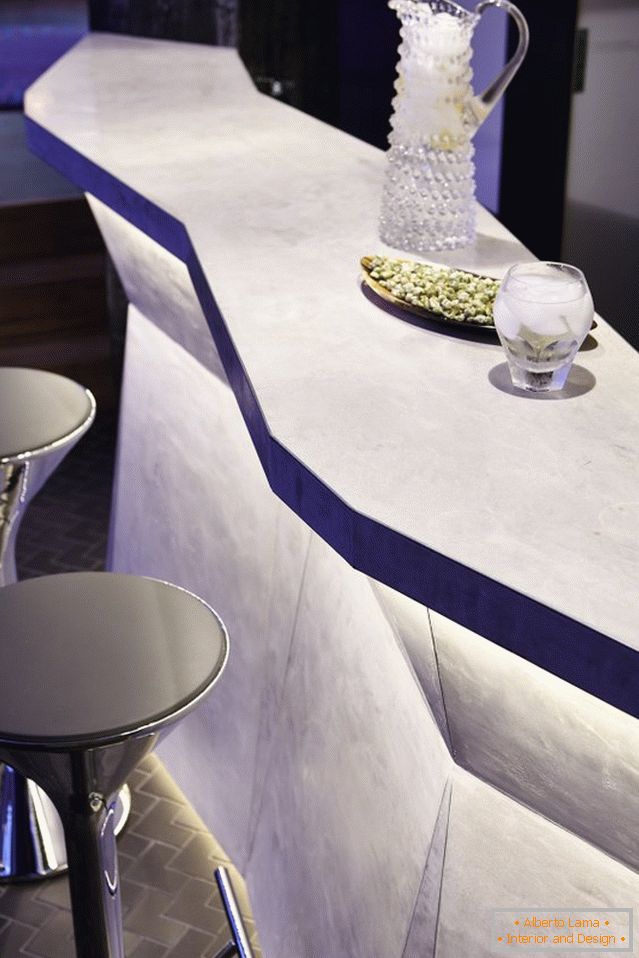 In the center of attention, except for the car, comfortable armchair in the form of a sphere. Due to the movable fastening to the ceiling, it allows you to rotate 360 ​​* without much effort. More impressive looks print on its glass surface, the intricate pattern looks very exciting.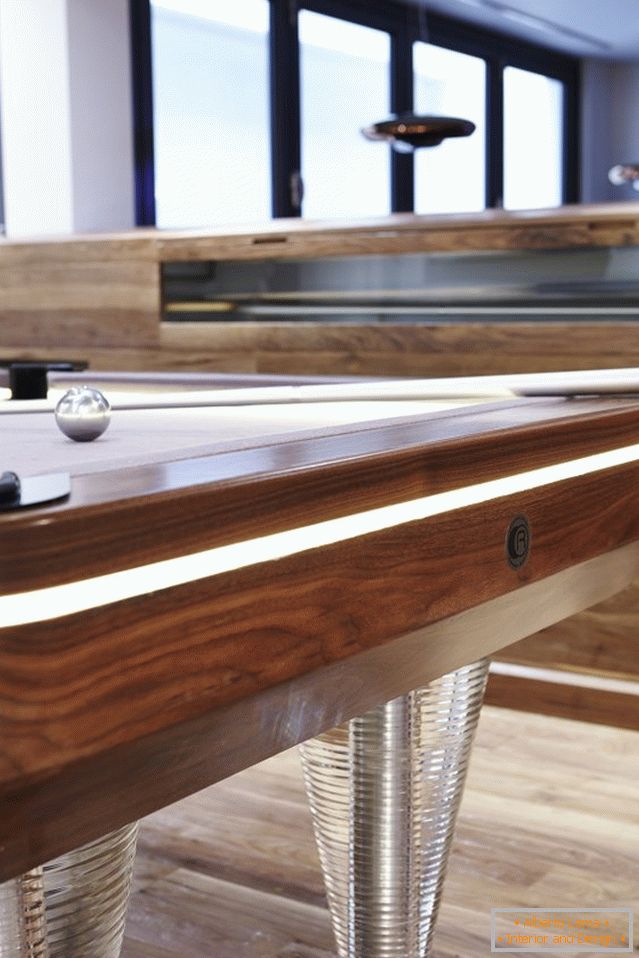 But also at the end we will consider a separate room in mirror finish, where the endless reflection of design captures the spirit of its infinity. Perhaps, the modern interior of the garage recently went beyond the standard views. More and more motorists are trying to equip for their cars no less luxurious hiding places than in an apartment building, supplementing it with a separate area where you can meet friends. The development of this project belongs to the designer Ben Rousseau, who created a dynamic space in the underground garage.