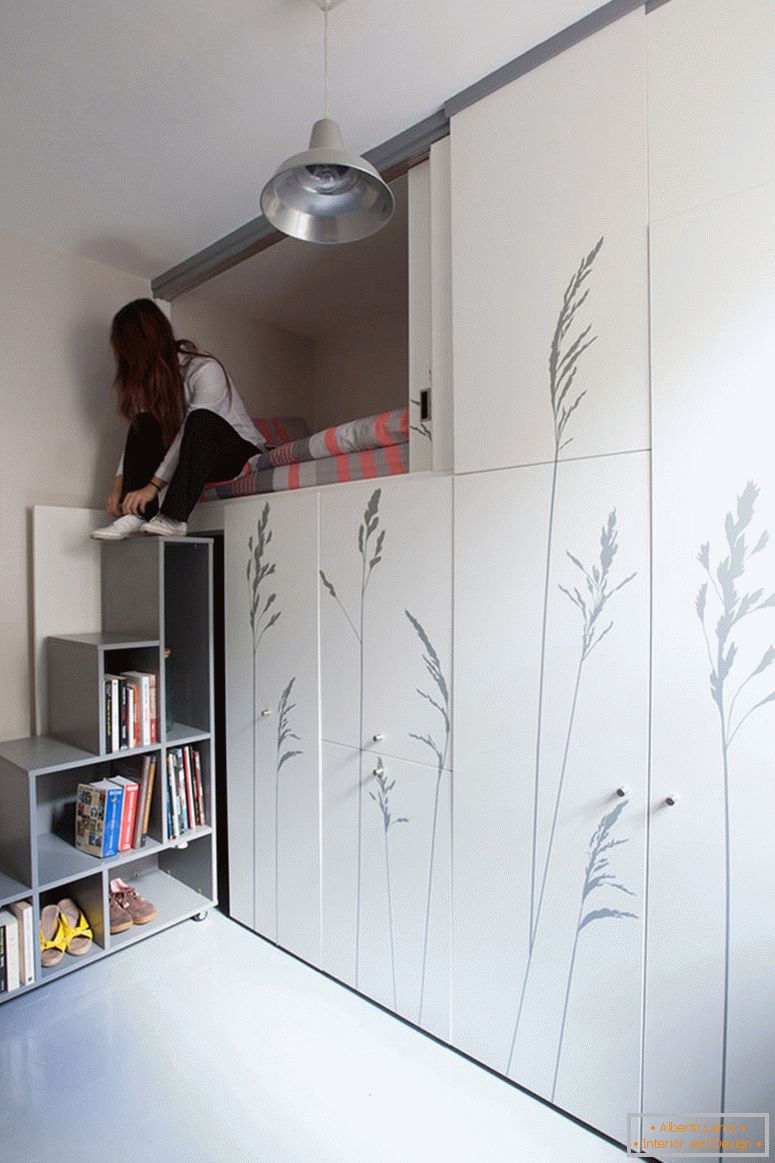 Interior design of a small room
Studio KitoKo has done a large-scale work, having designed the interior design of a small room with an area of ​​only 8 m2. Experts have set themselves a difficult task to transform the room, furnish it with functional furniture and make it modern and comfortable.
At the entrance there is a large, wall-to-wall, pull-out wardrobe. On the flat panels of doors a unique graphic print on a plant theme is applied. Near the wardrobe there are a dining area, a library, a bedroom section and a bathroom.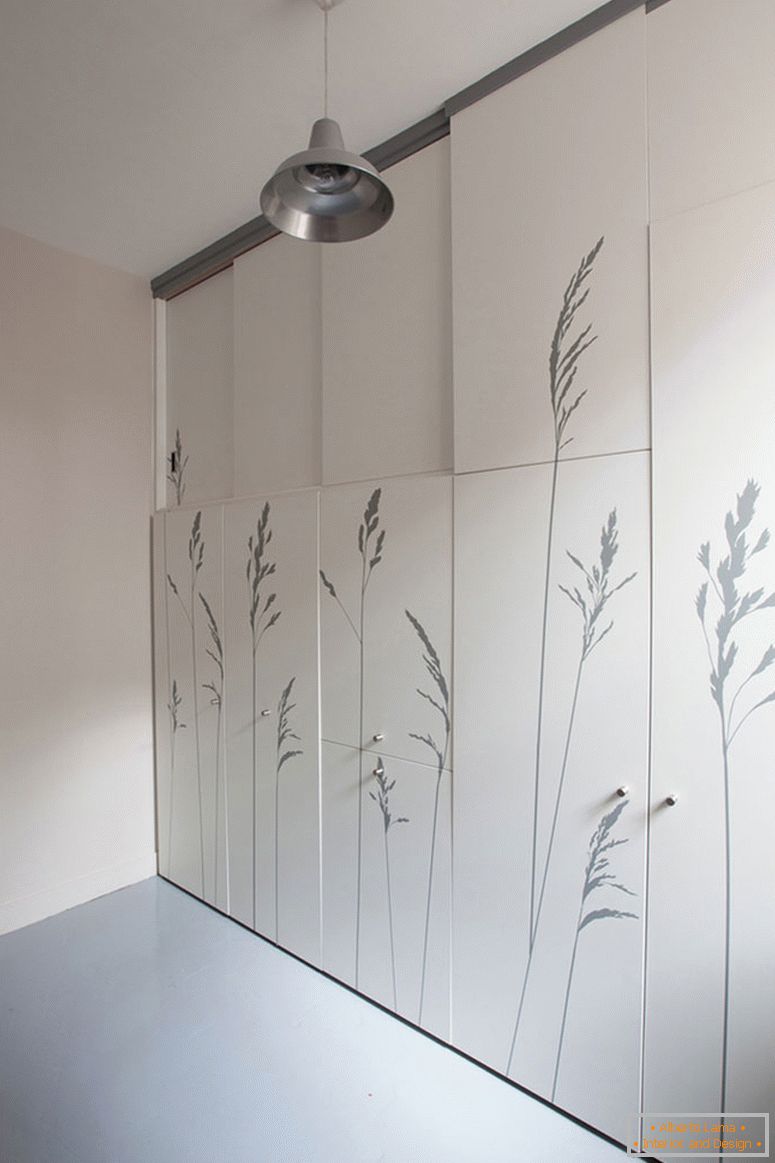 Panels with vegetable print
Door to the bathroom
In the back of the room, opposite the window, there is a place for storing books. From there, a step is advanced, along which you can climb a bed on the mezzanine. Most of the bed is hidden behind panels that move to the window. Next to the step is located a niche under the bed with a long shelf and hangers.
Dining area - behind the central panel. A small table and two wooden chairs can be fully extended and placed in any part of the room.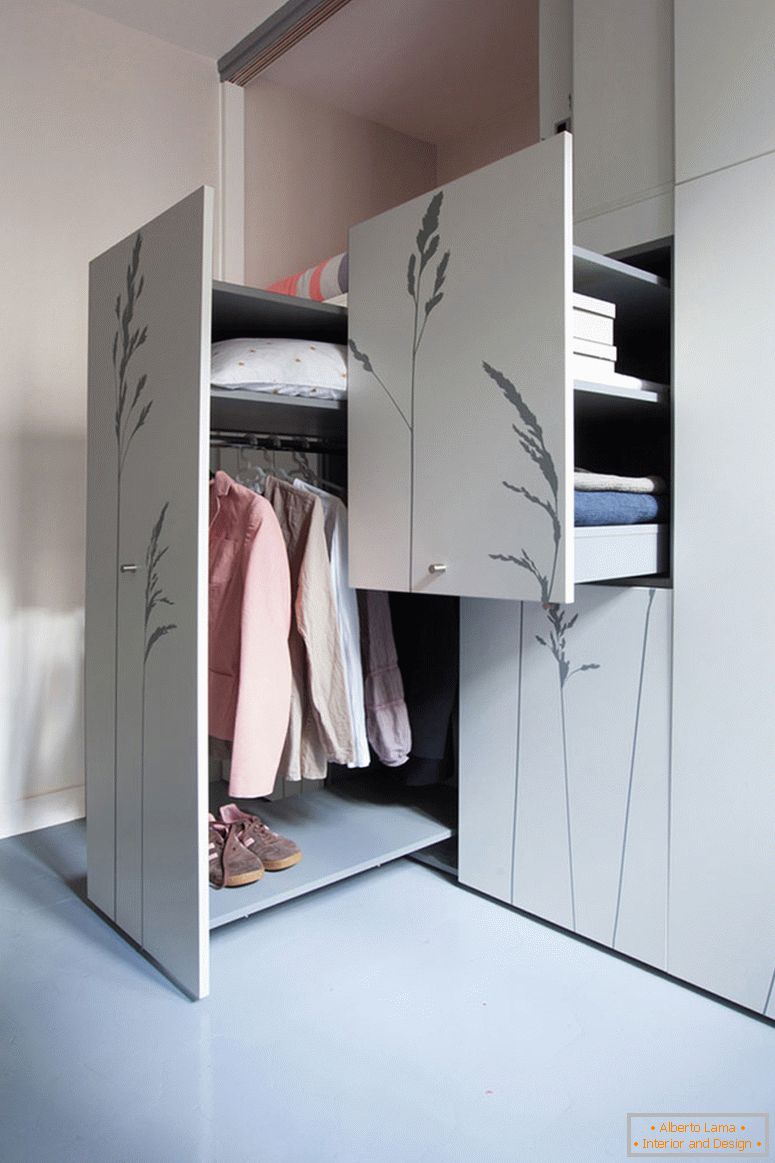 Wardrobe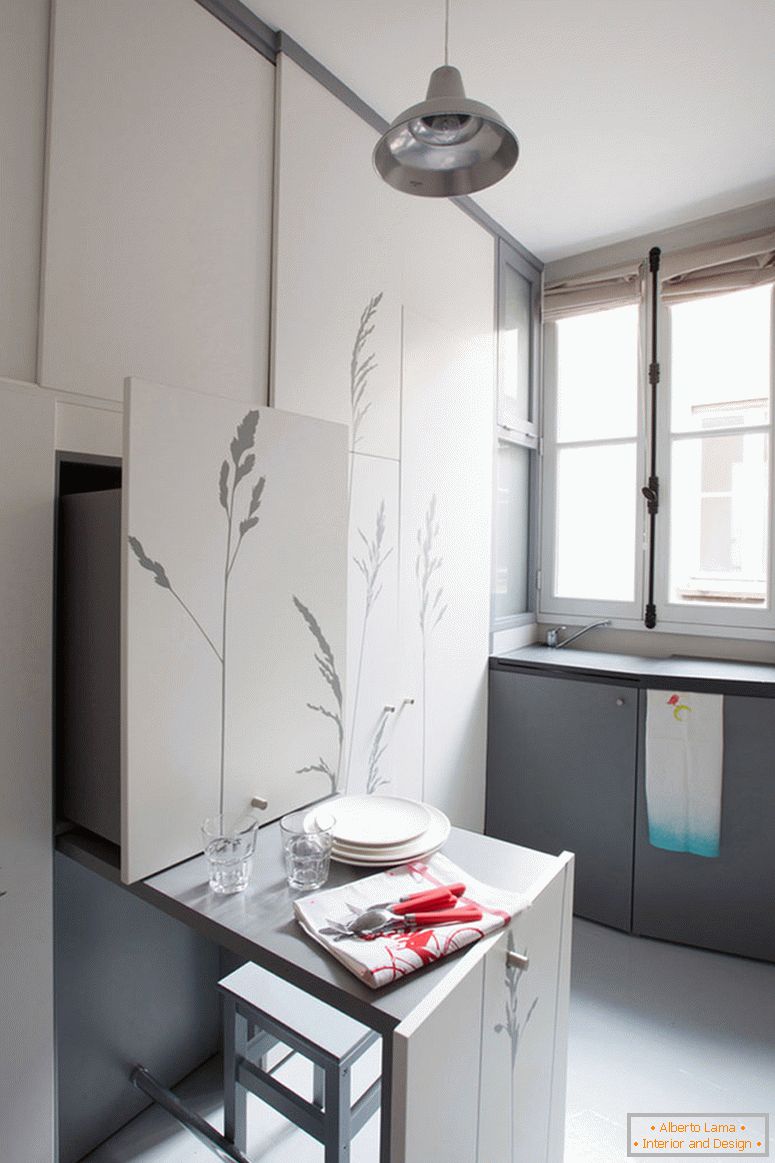 Dinner Zone
Under the window there is a small area for cooking and a kitchen sink is installed. The bathroom is fully tiled, there is a shower and toilet.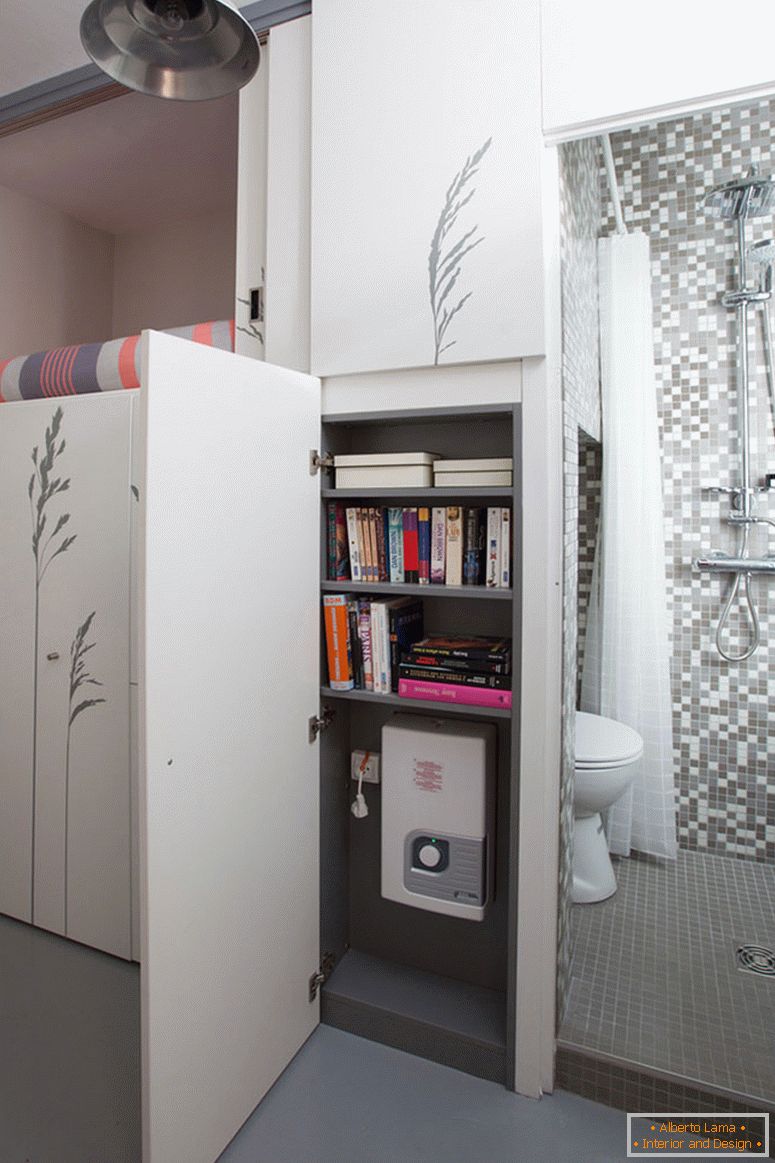 Book storage area and small bathroom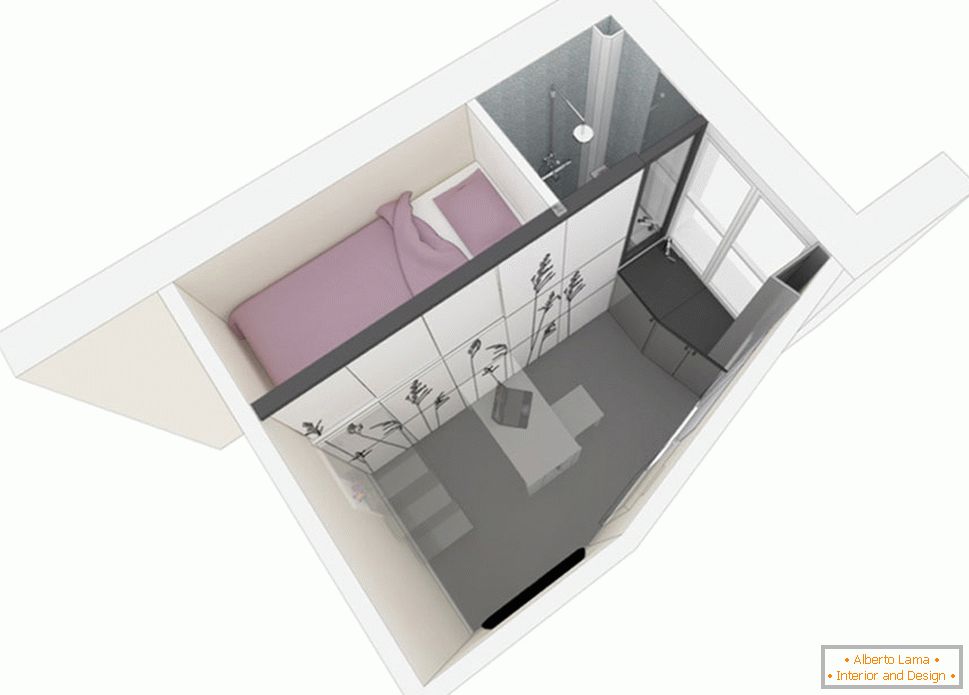 Room layout