A delightful project created by the designer Mezhevova Dean, demonstrates to us that interior of a small apartment can be interesting, multifaceted and functional. Housing construction was created according to high standards, using modern technologies and innovative design solutions. The compact living area is rationally divided into proportional zones, where the central one is a rather spacious living room with respect to the other areas. In an elegant manner, several styles were combined at once, which harmoniously combine with each other.
Familiarity should start with a small hallway, it is a kind of introduction, preparing the viewer for a unique design. The palette is made in gray and white shades, it is especially worth noting their balance, because to achieve such harmony with complex colors is not easy. Modern minimalism demonstrates all its strengths, appropriately letting in its image nuances belonging to the village style. The old wooden chest plays the role of a stylish accessory, but at the same time it is both a bedside table and a box for storing household utensils.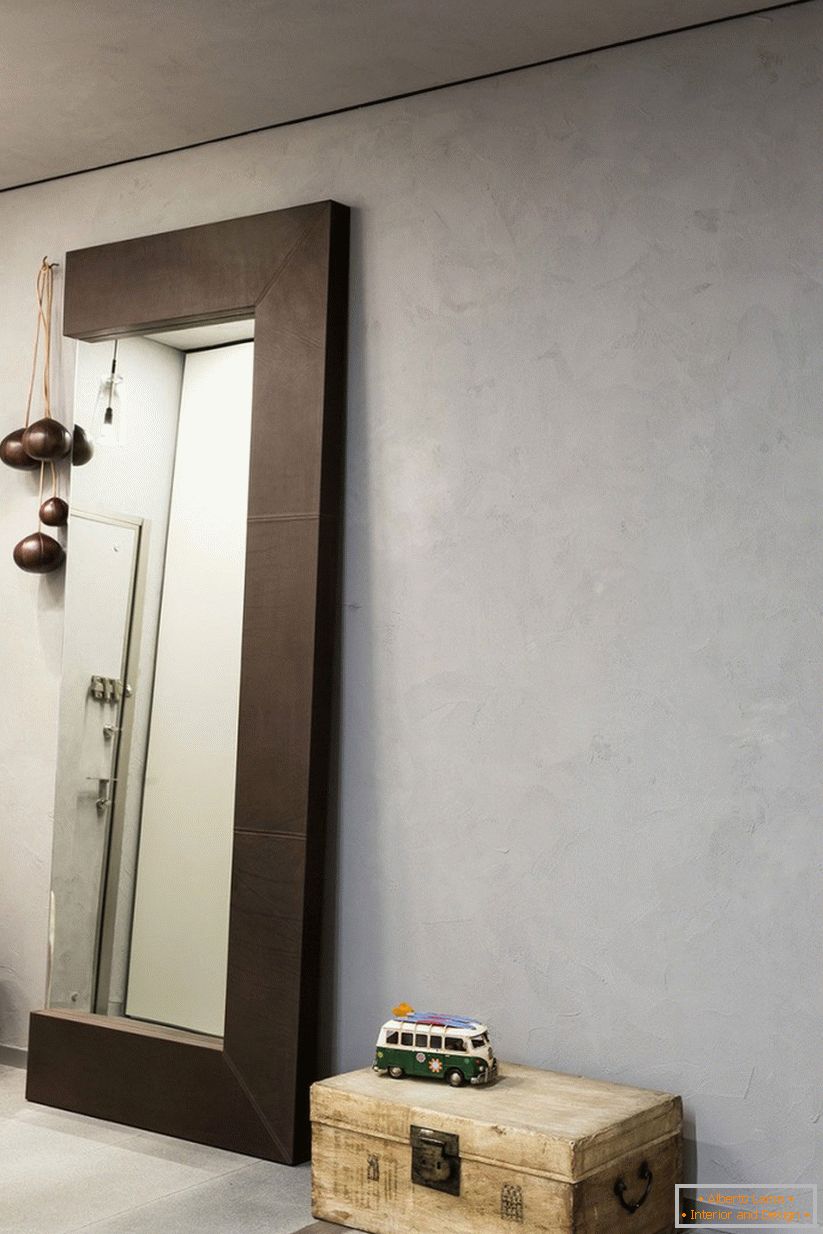 Thanks to the correct distribution of space and architectural tricks, interior design of a small living room does not seem tight and gloomy. Despite the rather dull color scheme, the situation turned out to be very interesting, thanks to minimalism and ergonomics, this room turned out to be spacious and bright. In the layout, they completely got rid of the traditional doors, replacing them with sliding partitions. They separate the bathroom, the bedroom and the hall from the common space, one of them was designed to accommodate a large TV, which significantly saved both the space that would be needed for the accompanying furniture and slightly embellished the wall. Neutral paints and laconic forms of furniture revitalize the atmosphere, making it interesting and fresh.
Based on the color palette, the apartment needed a proper lighting system. In the daytime, the main source function is performed by windows, natural light is added to the built-in appliances on the ceiling, in the bathroom it is LED lighting and individual lamps. Elegant chandeliers, with intricate shades are located in each zone and fulfill not only their direct purpose, but also serve as a decoration.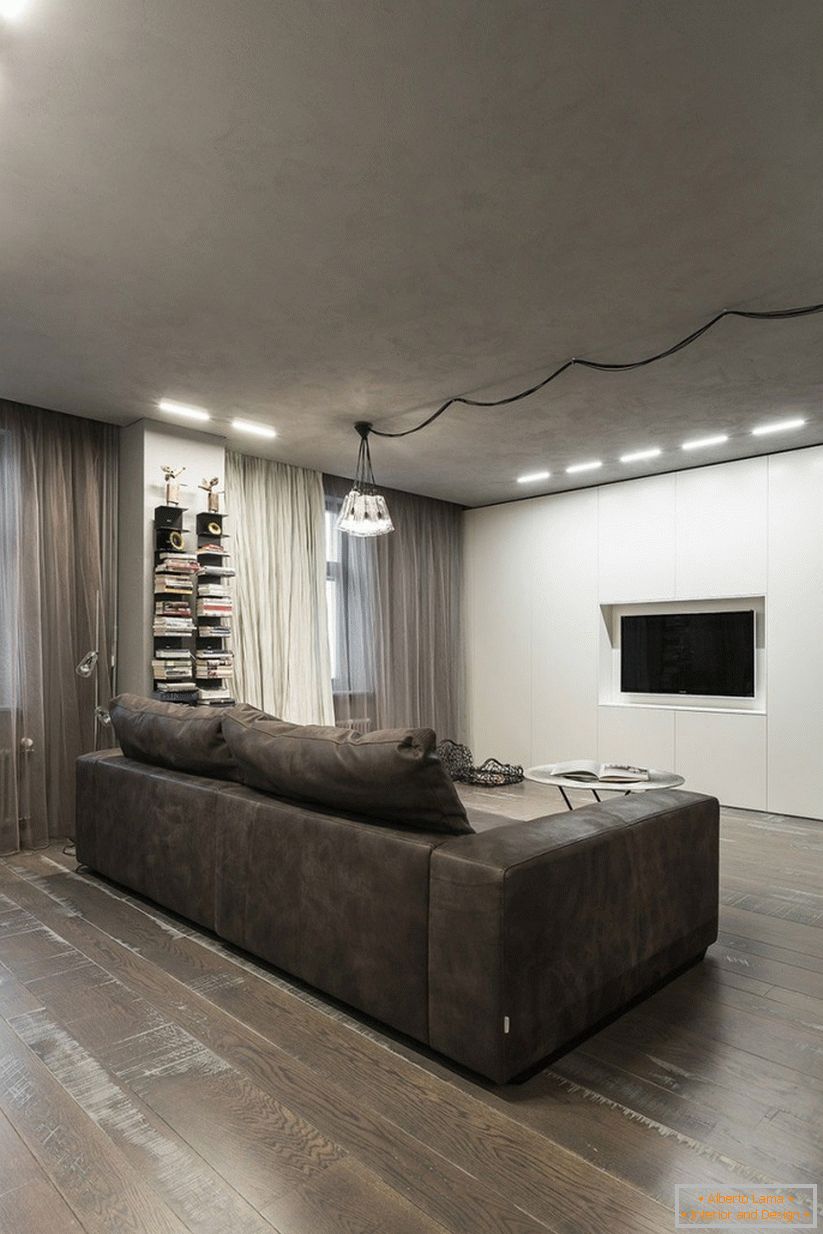 Interior of a small bedroom completely devoid of any pretentiousness, there are only a bed and a few unusual ornaments. One of the walls has an unusual finish: the brickwork is lightly painted white, but the original texture is perfectly visible. The windows are decorated with light curtains, but they are not for privacy, but rather for adding a spectacular image and adding warmth and comfort.
The compact kitchen is located in a secluded corner, it was equipped with modern appliances and functional details. Bar counter serves as a dining table, and unusual chairs give it a look of sophistication. The abundance of light looks amazing in the environment of matte surfaces.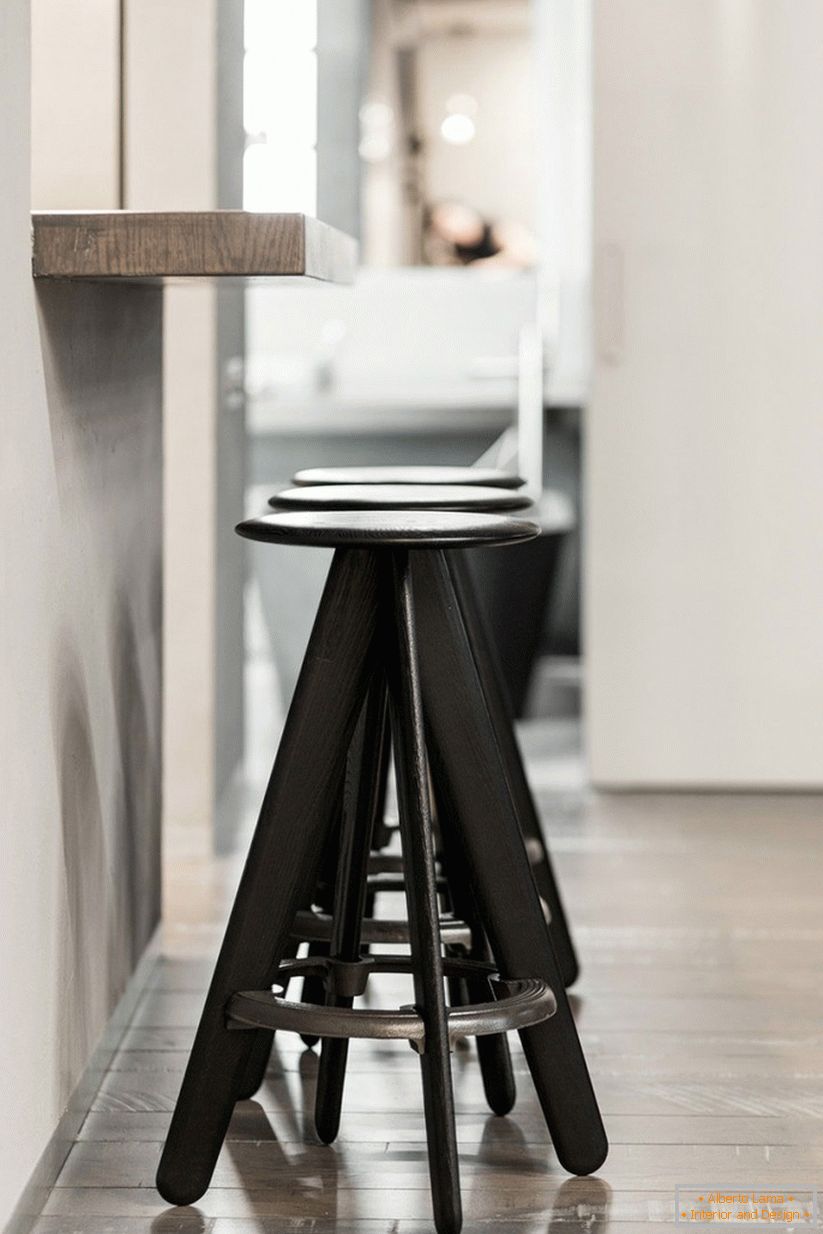 The bathroom is an original masterpiece of design. Mirrors and glossy coatings together with intense lighting create a bold play of light and shadow. Plumbing of original shapes, cabinets hidden in the walls, and stunning finish make this compact area unsurpassed.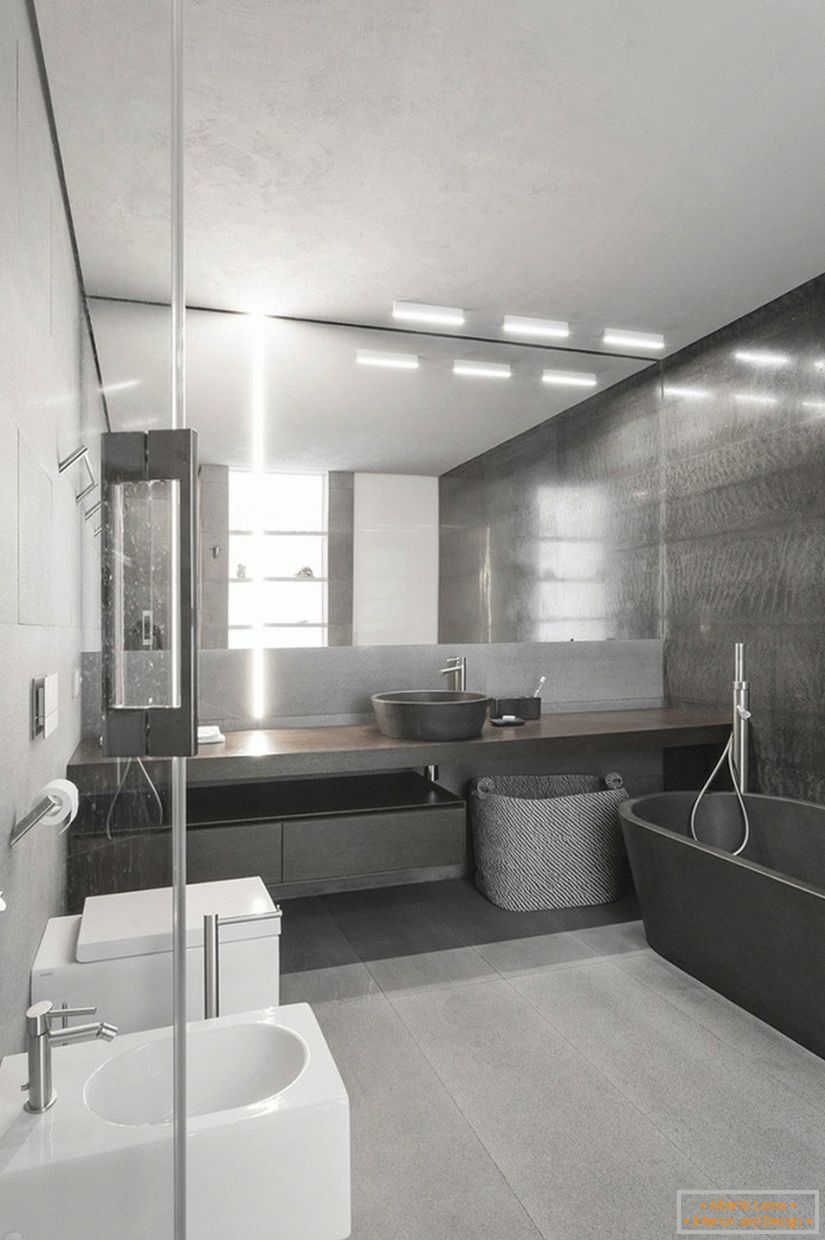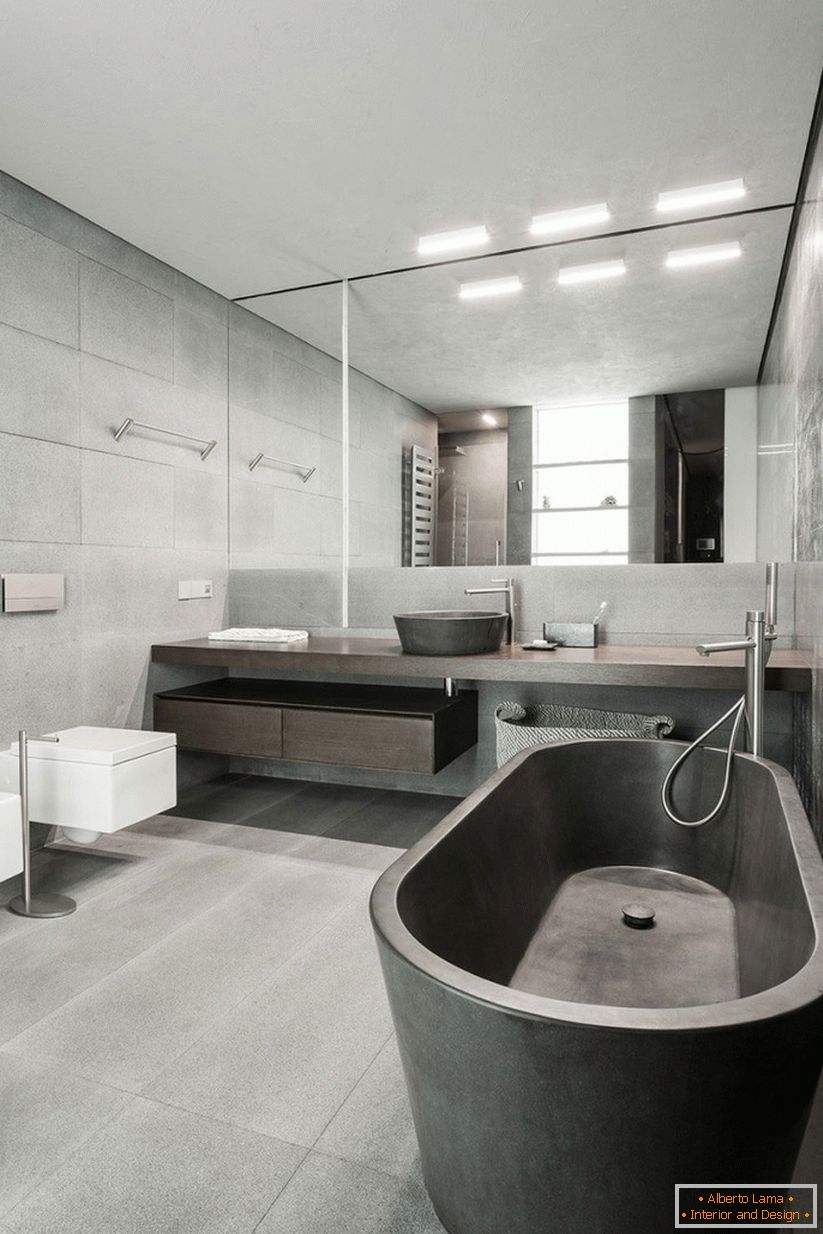 Stylish Interior Design a small studio apartment is a unique masterpiece. This is one large space, rationally divided into functional areas with a modest but attractive finish. Intriguing in this project, several styles were combined, this mix complements each other, making the image more complete and cozy at home.