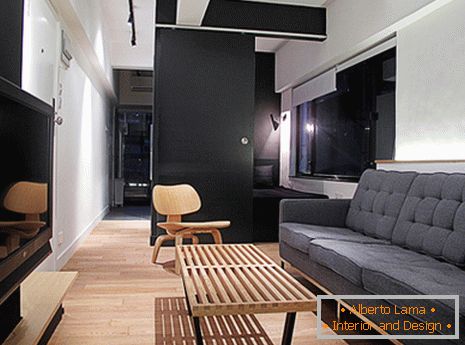 Design of a tiny apartment in Hong Kong
Space is very much appreciated in the modern world, and in this article you will learn how clever the design of a tiny apartment can visually increase space, while not cluttering the area of ​​the room.
In order to create a single space, many of the original rooms were demolished, leaving only the bearing walls. By minimizing space, designers have created the appearance of a more open living space with separate areas for reading, relaxing, dining and bathing.
The living room is next to the kitchen and dining room on one side of the apartment and with a bed and a closet on the other. Opening the cabinet, you can see a compact kitchen and bathroom. Large windows perfectly illuminate the living room and bedroom. The bed is partially separated from the rest of the space by a sliding black panel.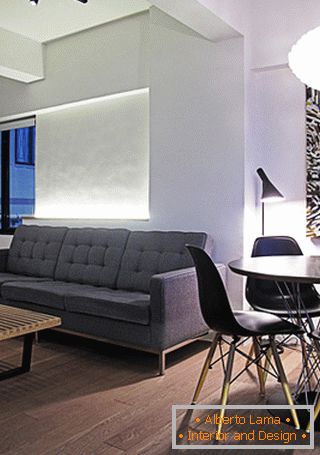 The dining room is next to the living room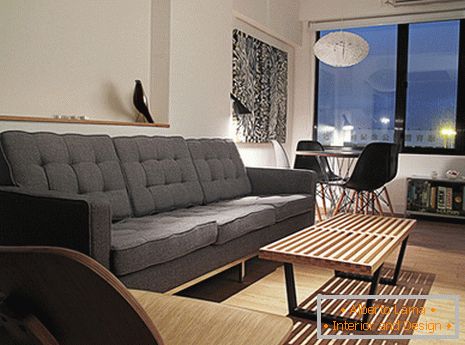 Large windows and furniture in a minimalist style
The space on the roof was transformed into a terrace with a small garden, a grill and a spacious seating area. Tropical plants - palms and bamboo - and muted lighting create a relaxing and cozy atmosphere.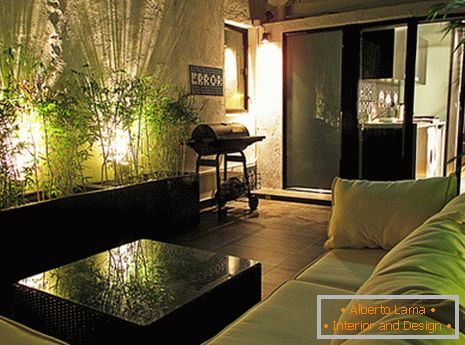 Terrace with small garden and sitting area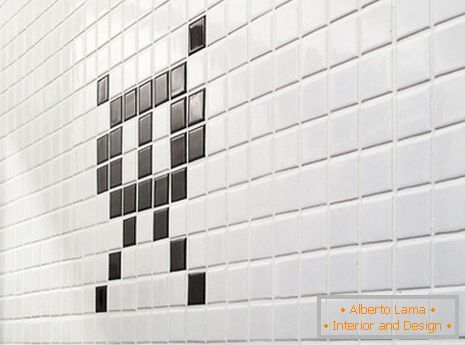 Unusual tile design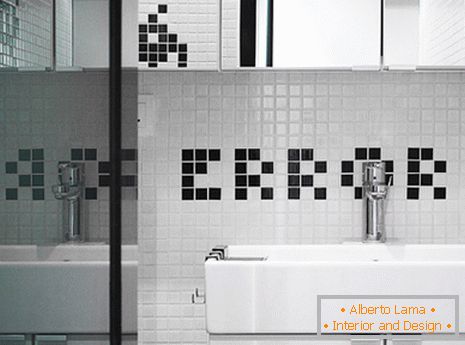 Minimalist bathroom interior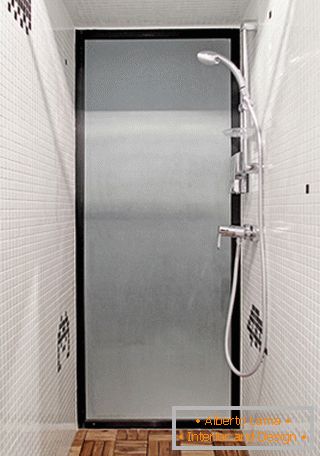 Shower cabin in black and white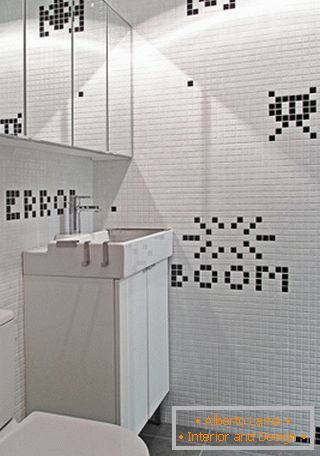 Inspired by a computer game bathroom interior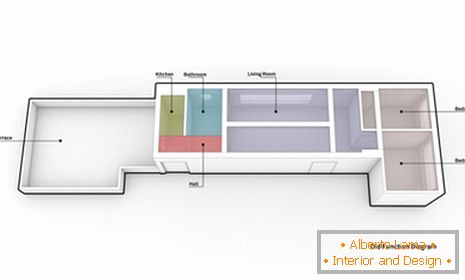 The initial layout of the apartment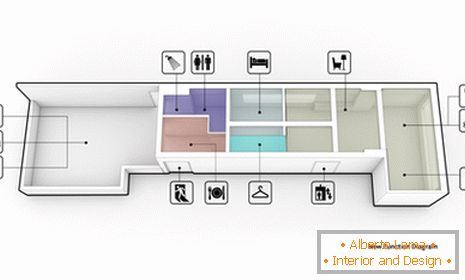 Apartment plan after renovation