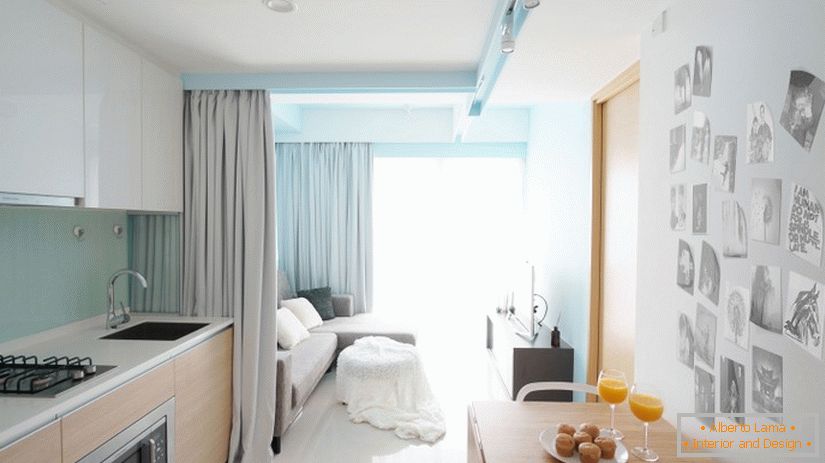 The efforts of the HUE D team in the space of the Curtain apartments located in the capital of Singapore created an elegant and airy interior in a modern style.
The apartment, recently acquired by the young couple, can not boast of large dimensions. To make it as efficient as possible, the architects from HUE D decided to leave the layout open.
The kitchen, living room and dining room are furnished within one zone, through which access to the balcony. Private rooms - bedroom and bathroom - are in the back of the apartment.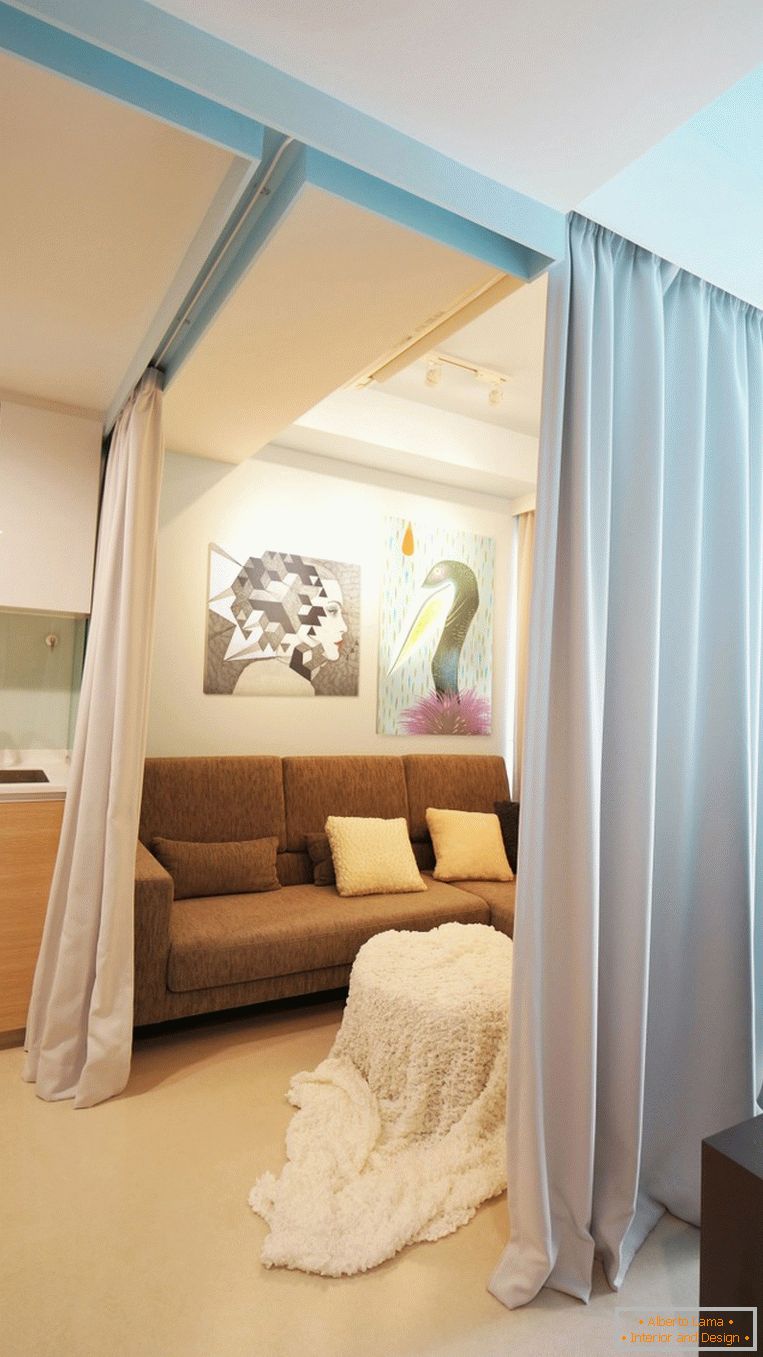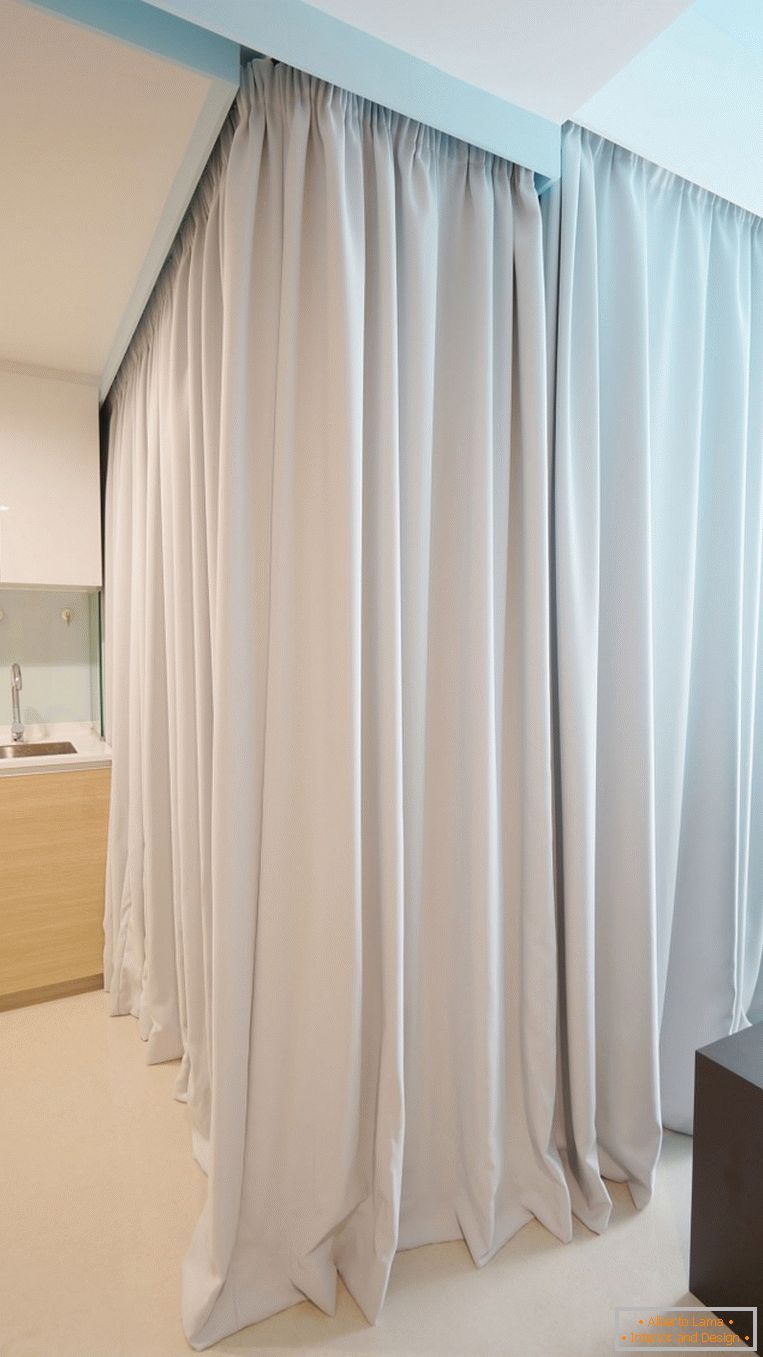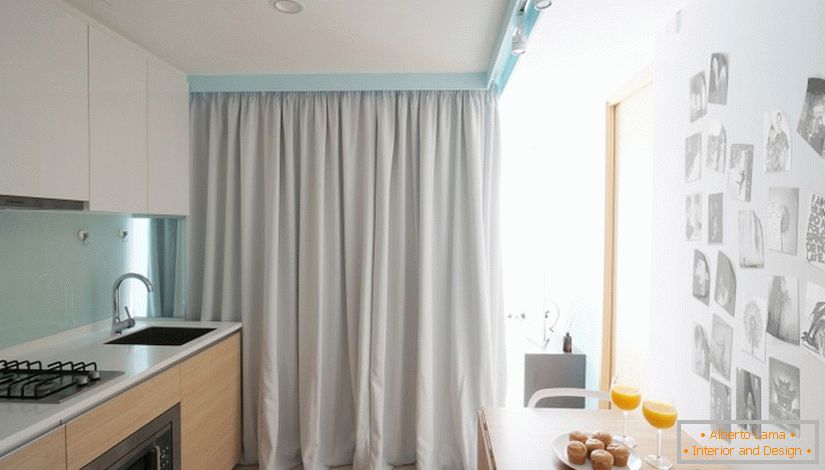 Customers presented one more requirement for design. It was necessary to ensure the possibility of placing their relatives who regularly come to visit for several days a month.
To cope with this task, fabric curtains helped to establish boundaries between zones and mask private spaces. In addition, they protect the interior from the scorching rays of the Singapore sun.
In the extended position, the curtains are carefully draped on either side of the folding sofa. With their help, part of the living room easily turns into a separate bedroom, not blocking the way to the balcony. The system of ceiling cornices was developed by HUE D engineers especially for this interior. In one of its designs, fixed over the dining table, were mounted lamps.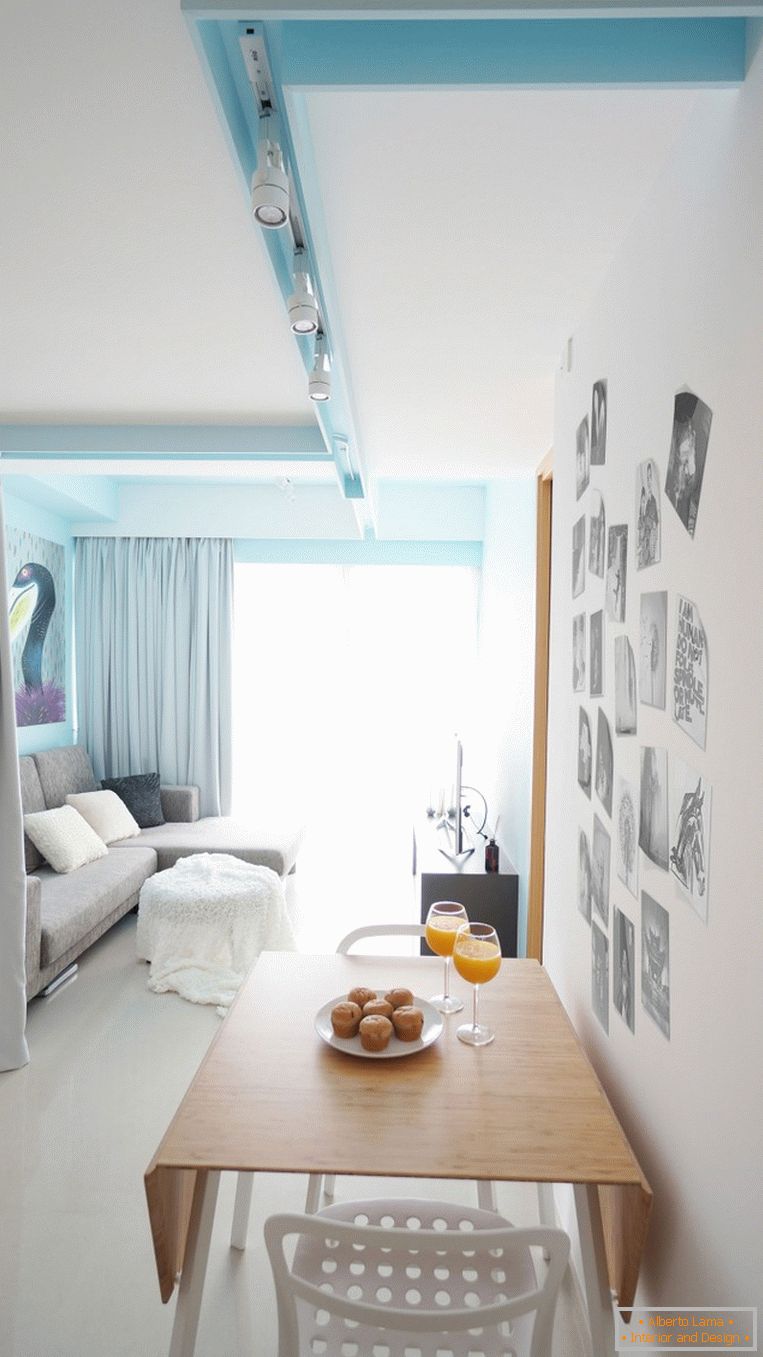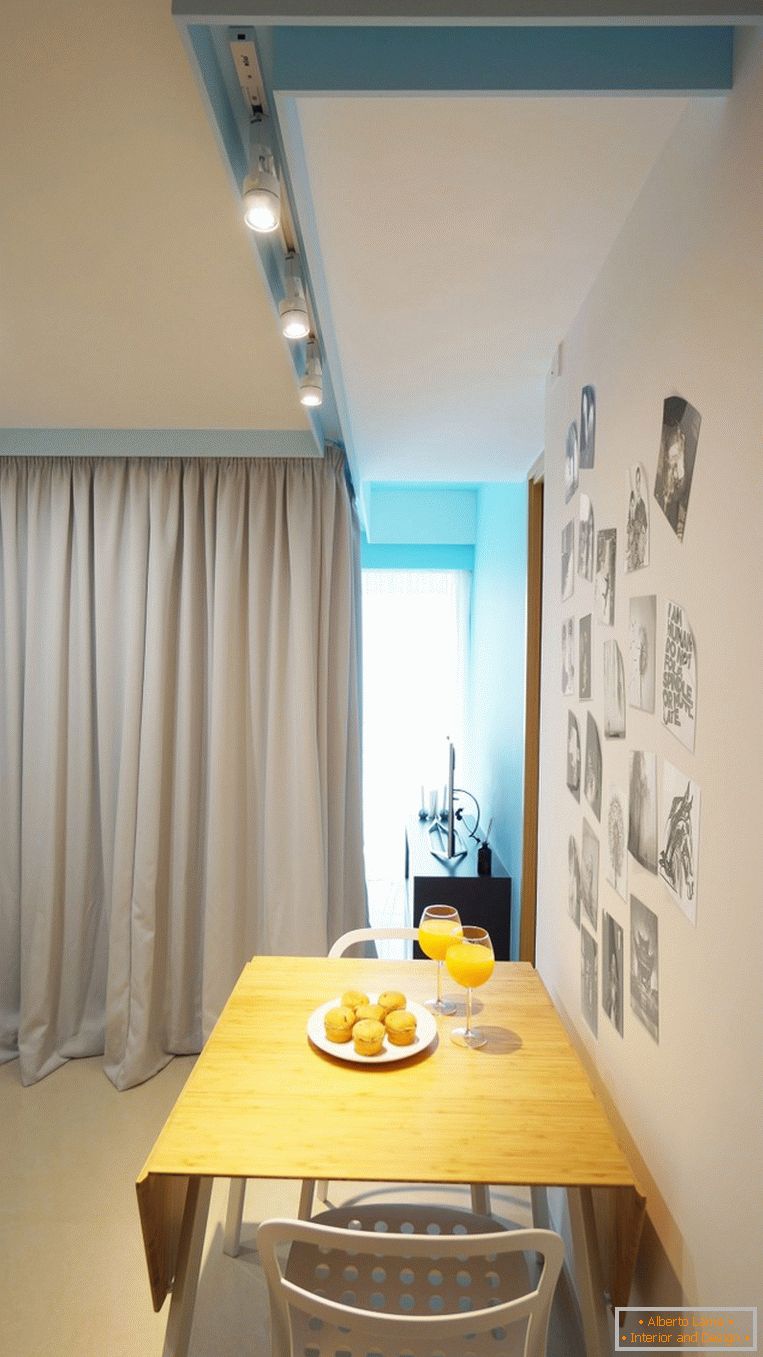 The bedroom is the only place where the architects were able to equip the space for storing things. To this end, they built a special podium with compartments under the bed and designed a compact floor-to-ceiling wardrobe.
To save space and support the overall design concept, it was decided to abandon the doors in favor of fabric curtains. From the same textile sewn curtains decorating the window opposite the cabinet, so this improvised bedroom has found symmetry and elegant appearance.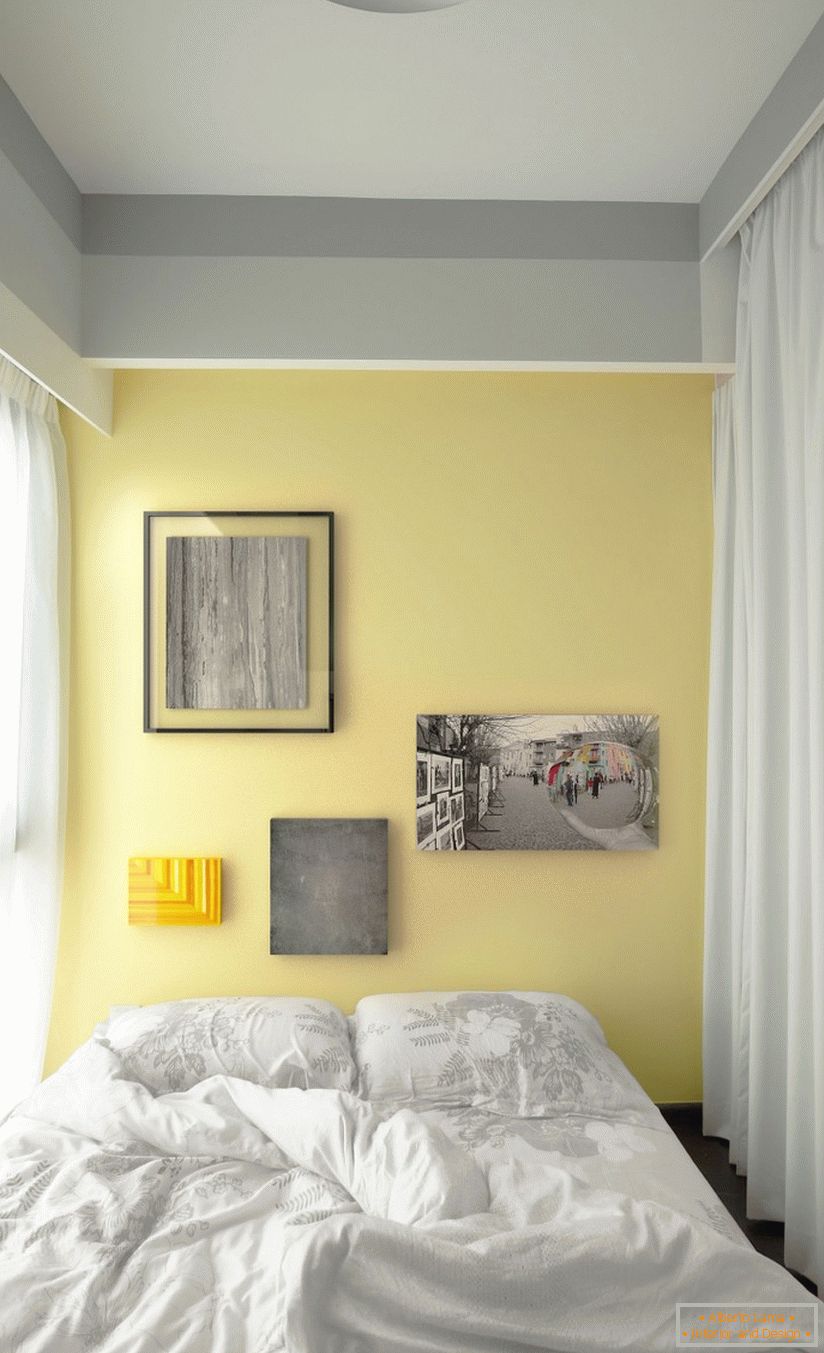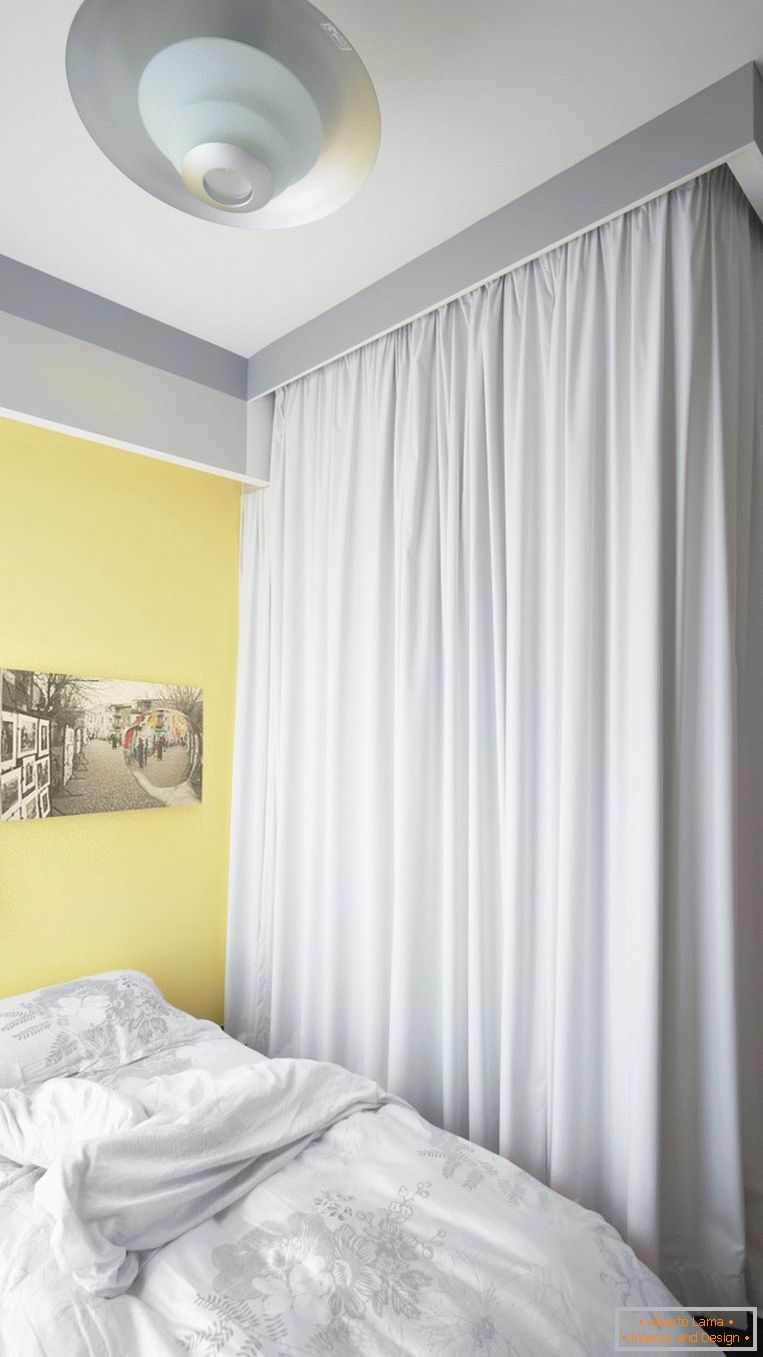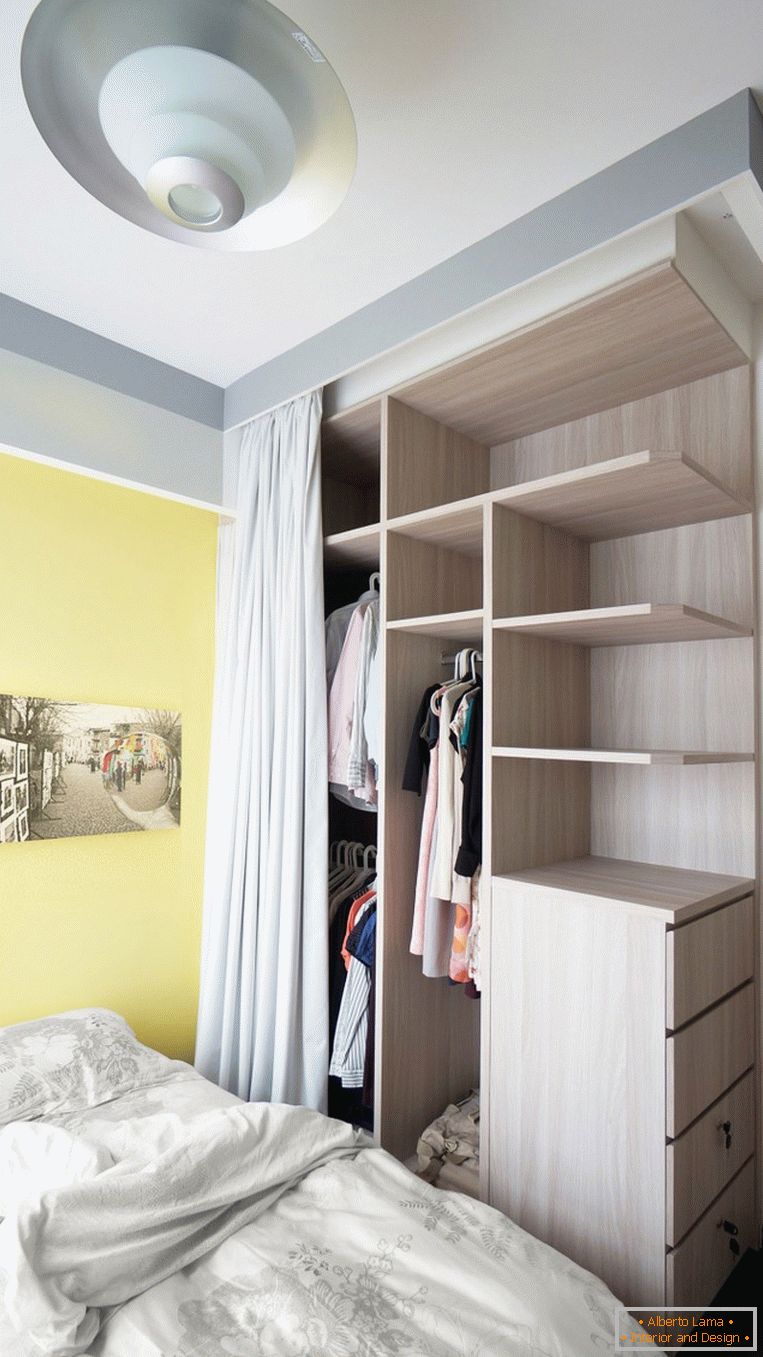 In the image of the Curtain apartments project, the HUE D team offered its original way to optimize the compact space. The techniques used by the architects - individually or collectively - can be adopted by owners of small apartments around the world.