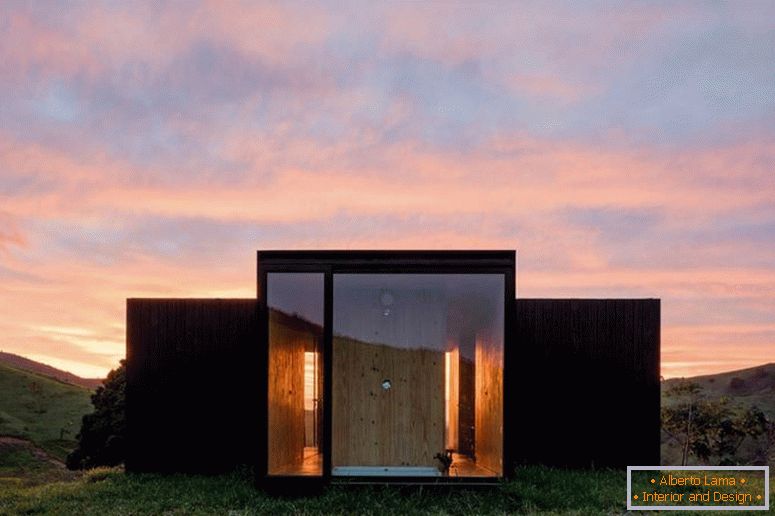 Exterior and interior of a small house in the style of minimalism
The interior of a small house, which, it seems, could fit on this page, actually embodies a great idea. It breaks the architectural boundaries on the way to a rethinking of the concept of life in compact spaces.
The project called Minimod, developed by the specialists of the Brazilian studio MAPA Architects, allows us to look at the construction of small-sized housing in a new way. Here you will not see a sleeping place on the mezzanine, built over a tiny kitchen.
This is not a trailer or even its imitation. Before you is a carefully planned and flawlessly executed space in which no detail is accidental and no one square centimeter is used thoughtlessly. Yes, anyone can build a small house. Something like this - almost no one.
Like most prefabricated objects, Minimod is delivered to the place on a truck with a platform, but it should not be considered as a temporary haven. This minimalist house should forever take its place where its inhabitants will be most comfortable.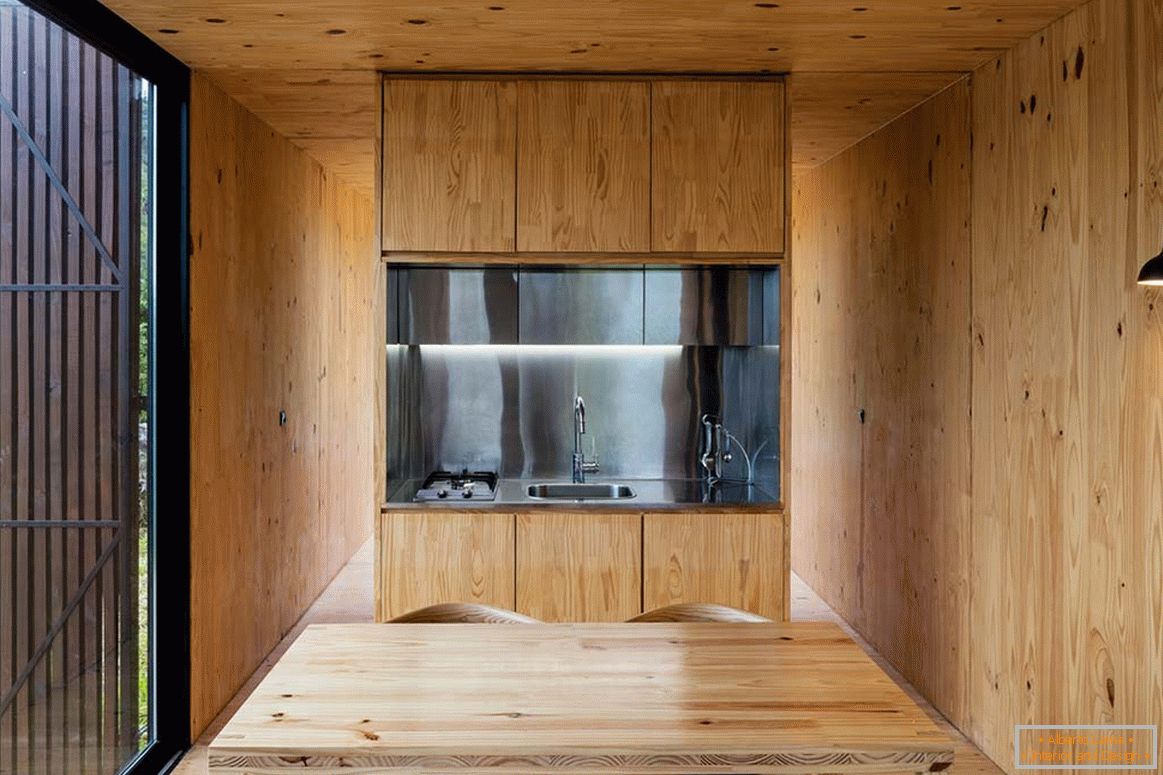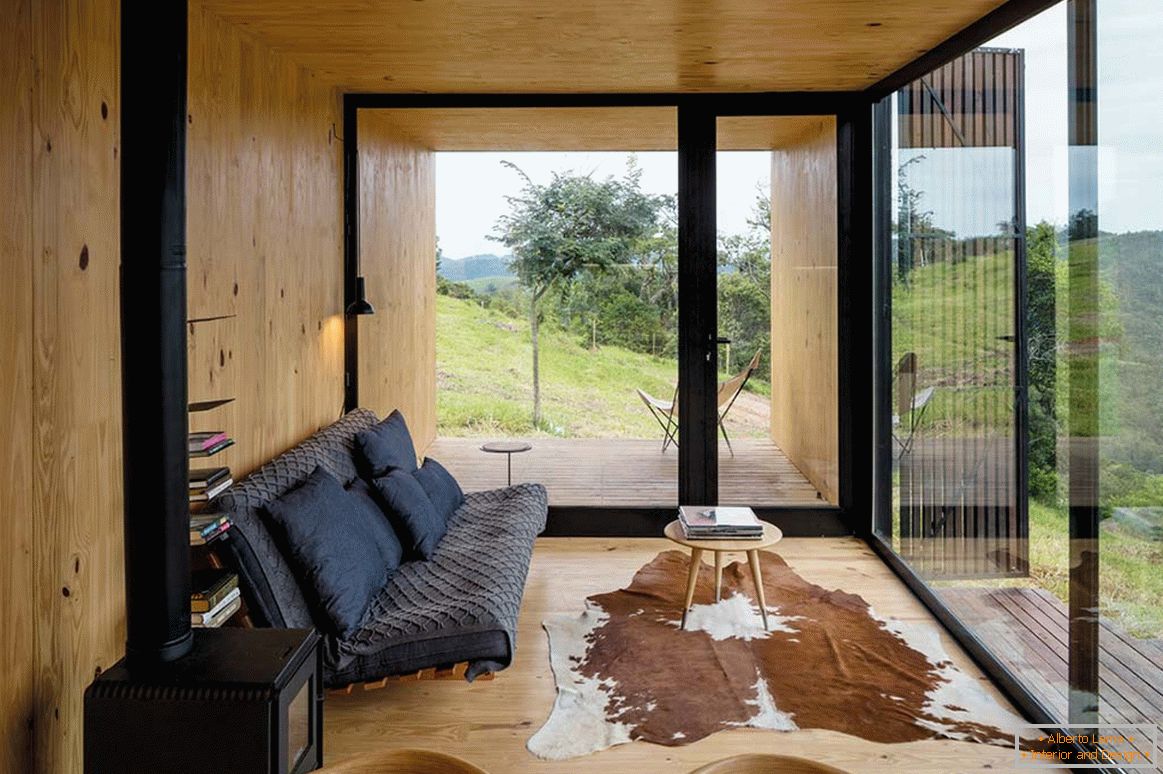 This is a modular object, consisting of several cubic elements, each of which accommodates a laconically executed functional space.
The integrity of the shell is disturbed by only a few modest window openings and access to an open veranda, without which the appearance of a sense of closeness would be inevitable. To fully experience the harmony between the external fulfillment and the content of this miracle box, only one who will be inside will be able to.
The space, limited by plywood walls, floors and ceilings, contains a tiny kitchen, a tiny bedroom and the same tiny but very bright bathroom, from which a magnificent view of the surroundings opens up. 
Privacy is not provided here, because it is not necessary. This project proclaims the unification of architectural planning and carpentry, designed to produce something truly unique.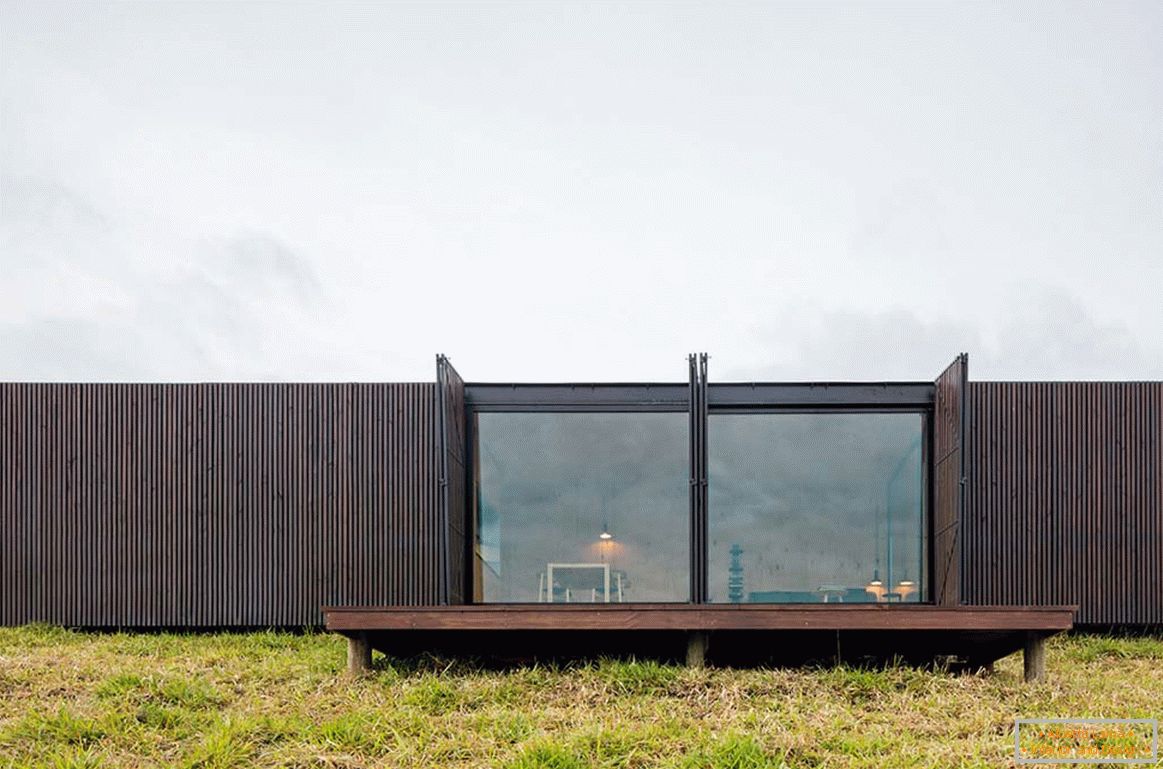 Would you like your little house to look like this?