'kloof 151' is a country mansion located on green hills overlooking the beaches of Clifton in Cape Town, South Africa. The mansion was designed by a local firm SAOTA, which is known around the world for its unique modern architectural designs of private houses. In addition to the house was attached guest wing.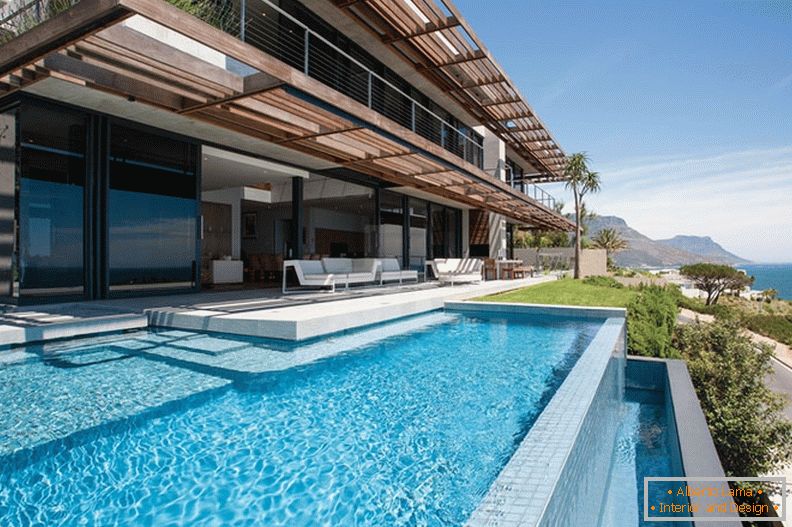 The ground floor of the mansion is equipped with parking for ten cars and a small workshop. From the ground floor to the first one you can get by using an elevator and a staircase. Also in the house, of course, a breathtaking number of bedrooms, bathrooms and dining rooms. On each floor of the house there are small balconies with an opening gorgeous view of the beach.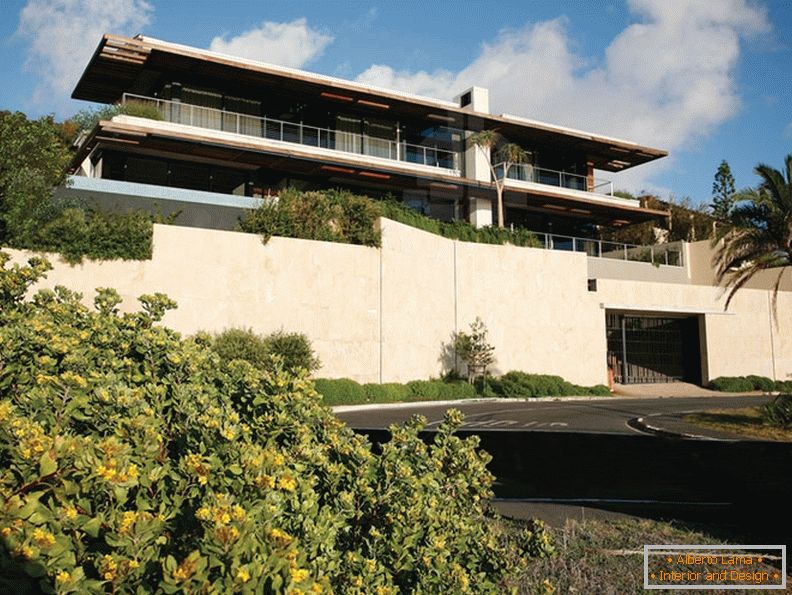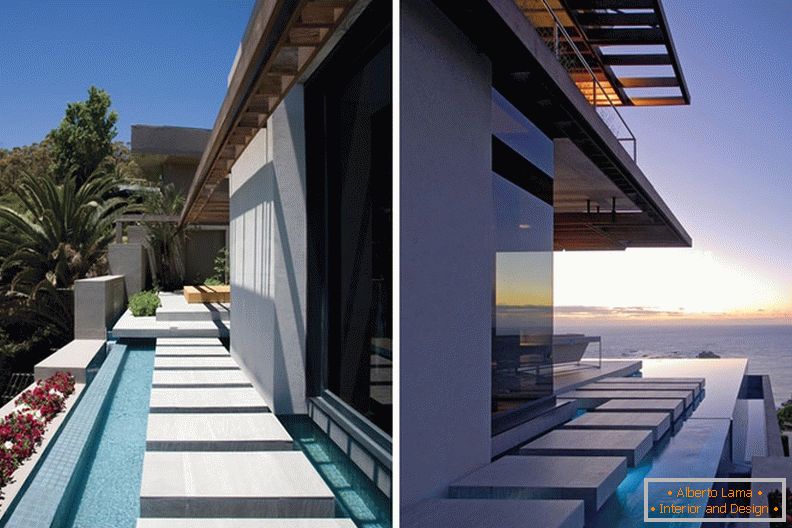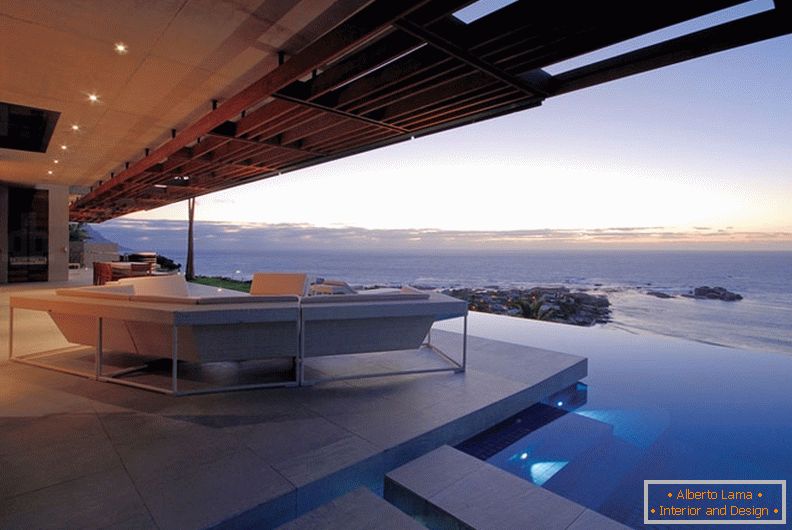 The interior of the mansion is made in cream-white colors with the use of wood as the main element of the decor. On the terrace of the house there is an interesting swimming pool for easy transportation on a hot day.
Photogallery Total | 8 pictures