The architectural firm from Miami, Max Strang Architecture, was involved in the development of the Lakehouse Residence project in Winter Haven, Florida, USA. The project was completed in 2010. An ecologically clean modern house occupies an area of ​​approximately 4,500 square feet.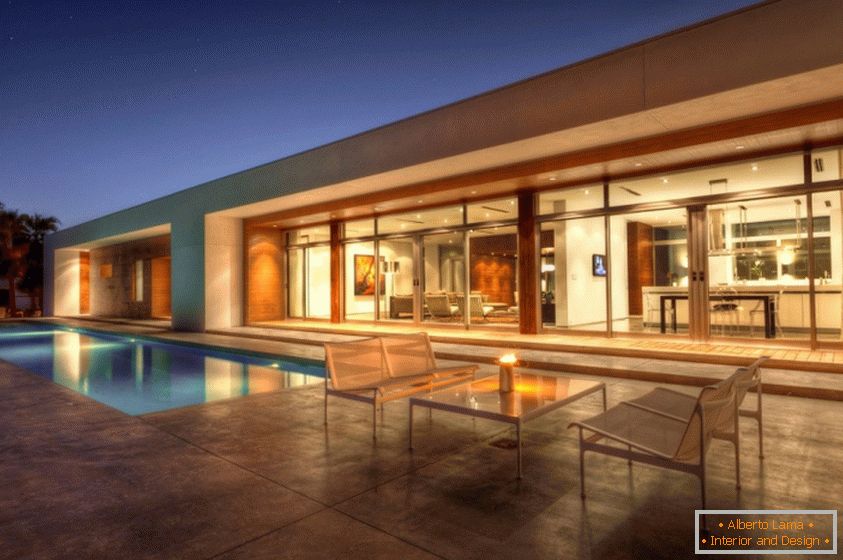 This modern house will be the first LEED-certified (certified ecological house) in the city. The interior is replete with luxury and aesthetics, it is made in a modern style and combines not only external beauty, but also high ecological compatibility and functionality.
If you look at the premises from the point of view of the environment, in order to confirm the status of the certified eco-house in the design, special technologies were used to minimize the impact on nature. For example, to reduce electricity consumption, large wall-windows were used, which allow lighting most of the house for most, without the cost of electricity. It is also worth noting that all lighting devices are equipped with LED sources. In addition, the house has special equipment for generating electricity from solar energy, for example, solar water heaters.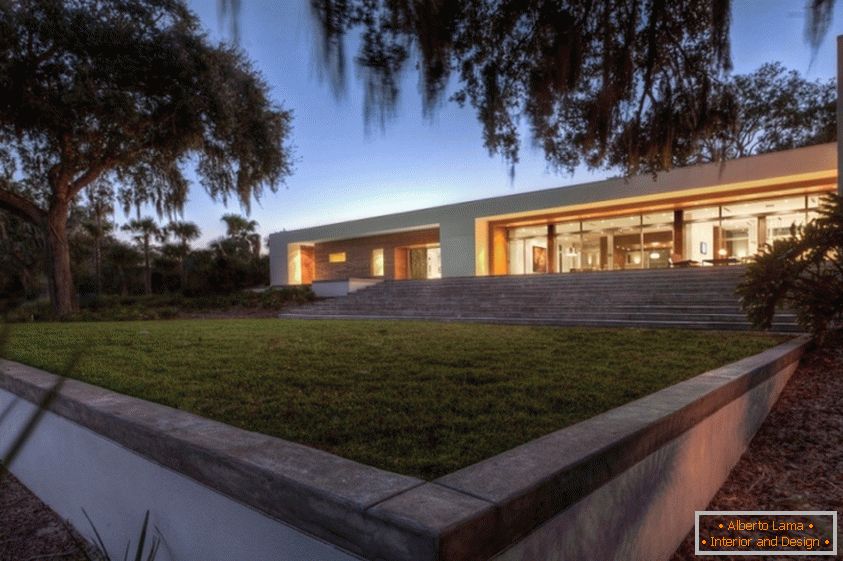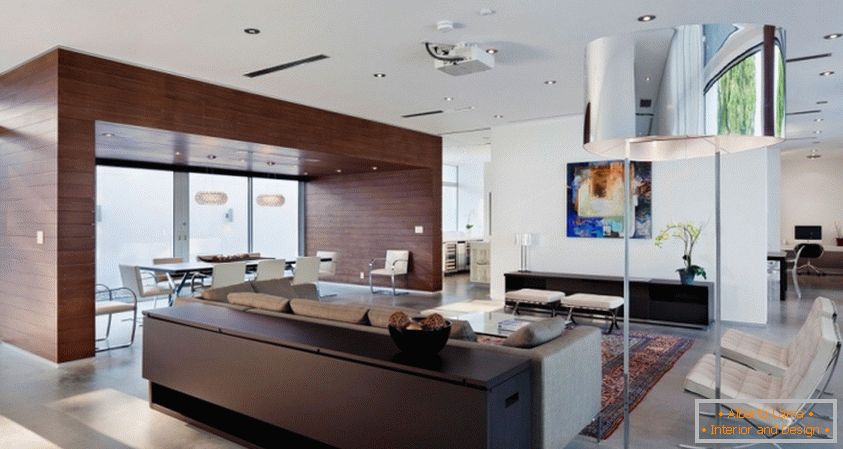 A one-storey house is located near the Central Lake of Florida and consists of four bedrooms, a kitchen, a dining room, a living room and a study. The pool and the covered terrace are located along the shore of the lake.
Photogallery Total | 11 pictures