These five modern villas with views of Hebil Bay in Bodrum, Turkey were created in 2012 by architects from the studio Aytac. Their forms were inspired by cascading lava flows of the ancient volcano Kos.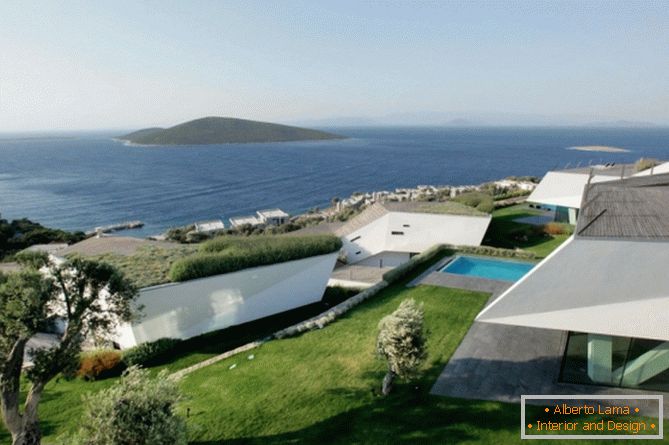 Five unique villas located on five arches overlooking the calm panorama of the Hebil Bay. Each villa occupies a strategic position, each has its own beautiful view of the colorful landscape. The appearance of the villas, according to the idea of ​​the architects, resembles a crystallized lava flow of the volcano Kosa, which is nearby.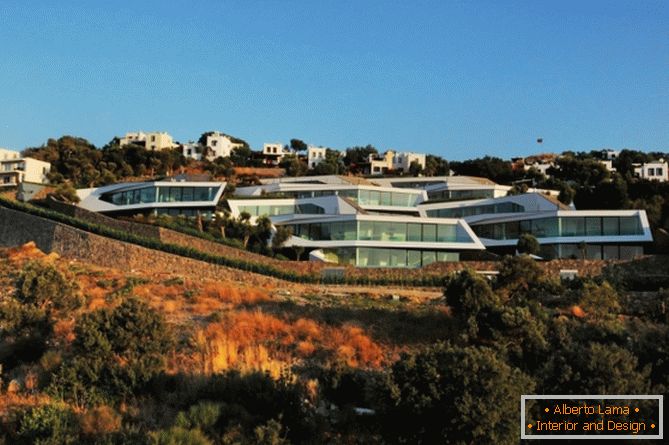 In each courtyard are several olive trees, in order to pay tribute to the local flora. Large glass walls erase the line between the street and the house, allowing the owners to fully enjoy the colorful and picturesque views.

The volcano is of great importance for this area, it also strongly influenced the materials used in the construction of these villas. Part of the paths to the courtyards of the houses were made using volcanic materials.
Photogallery Total | 40 pictures