Have you ever had an association with a spaceship at home? I think no. This is why this residence, designed by the architect Chrles Wright, makes such an impression. It is located in Queensland, Australia, on the edge of the FNQ beach. The project was completed in 2013.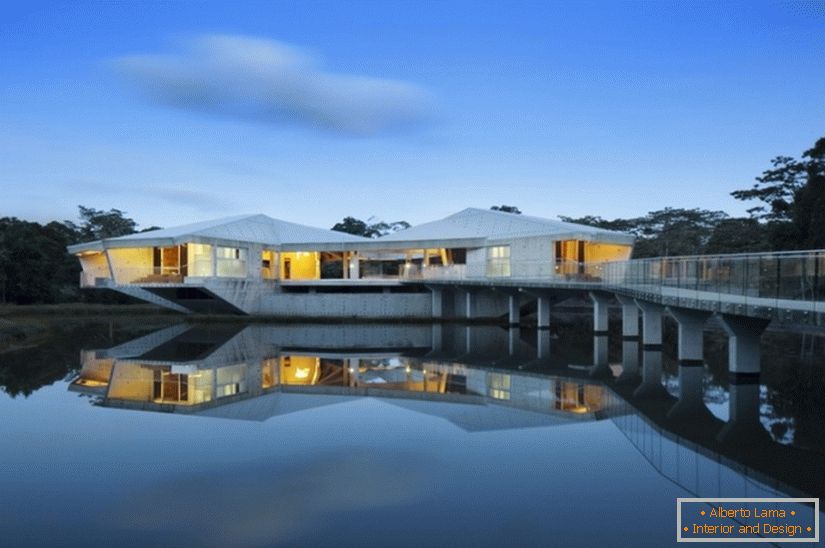 In addition to its unusual appearance, performed in the style of Sci-Fi, it is also unusual for its location. It stands in the middle of the water, far enough offshore, so that to reach it was made a covered bridge.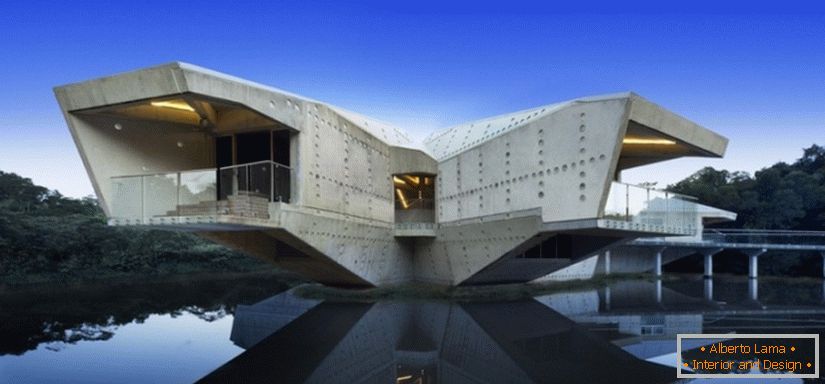 The design is made with an innovative combination of monolithic and precast reinforced concrete. Also on the roof of the building are solar panels to maintain a comfortable temperature in the building all year round, while saving money owners.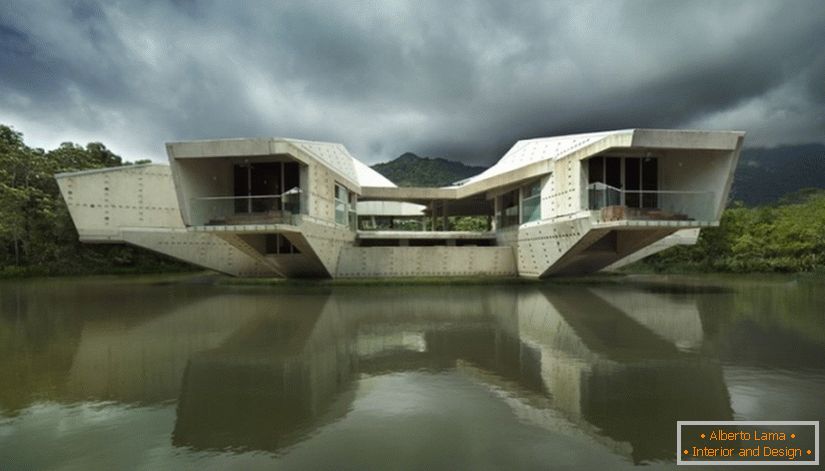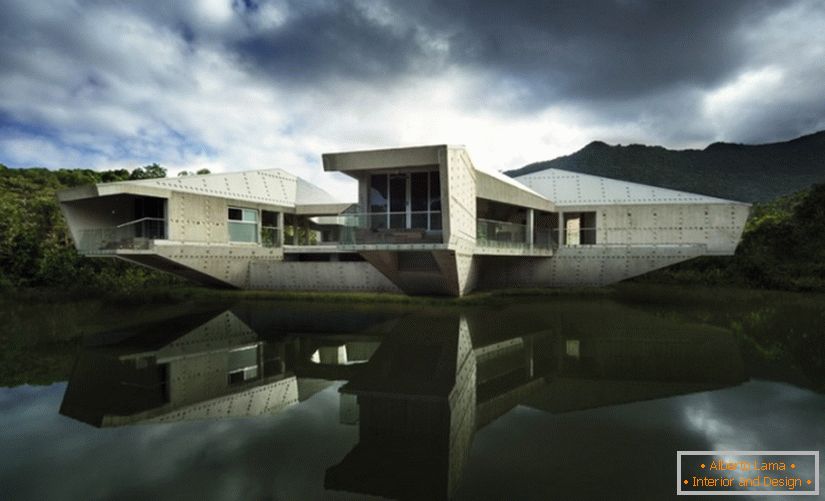 The form and materials of the building were not chosen by chance. The main reason for such a creative and innovative approach was the possible frequent flooding in this area. Stamp House is a work of art in modern architecture.
Photogallery Total | 13 pictures