Jean Nouvel (Jean Nouvel) presented an official design project for the National Art Museum of China. According to the project, the Museum of Art and Calligraphy of the 21st century, inspired by the simplicity of "one stroke of a brush", will become the central element of the new cultural area in the Olympic Park, towering next to the historical heart of Beijing and establishing a symbolic connection with the Forbidden City.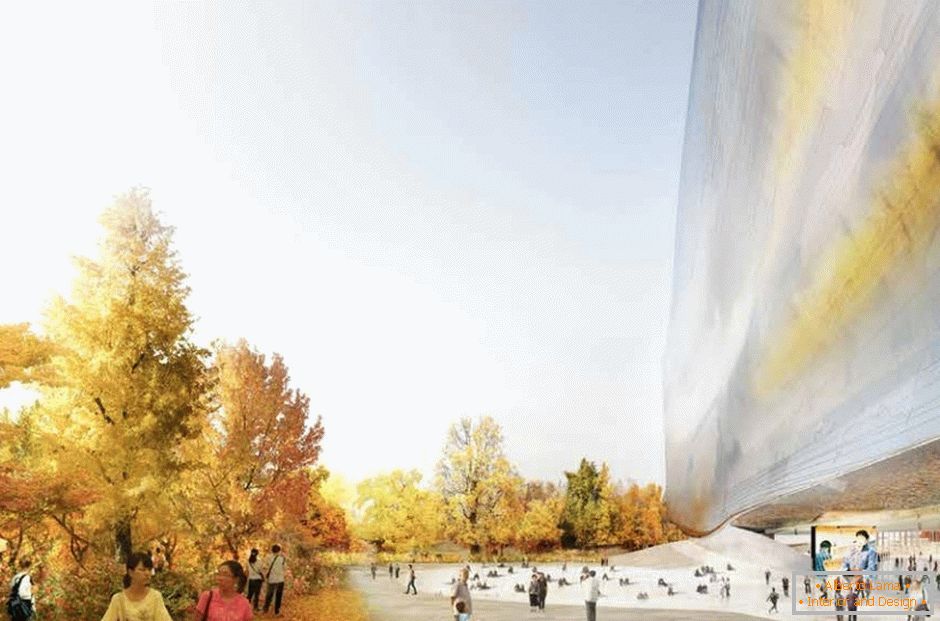 Self-titled "one of the greatest museums in the world", The National Art Museum of China will contain a collection of exhibits dating from the Ming era. The plan of the museum will include both permanent and temporary exhibition galleries, research and educational centers, an auditorium, a large indoor garden and a number of public places.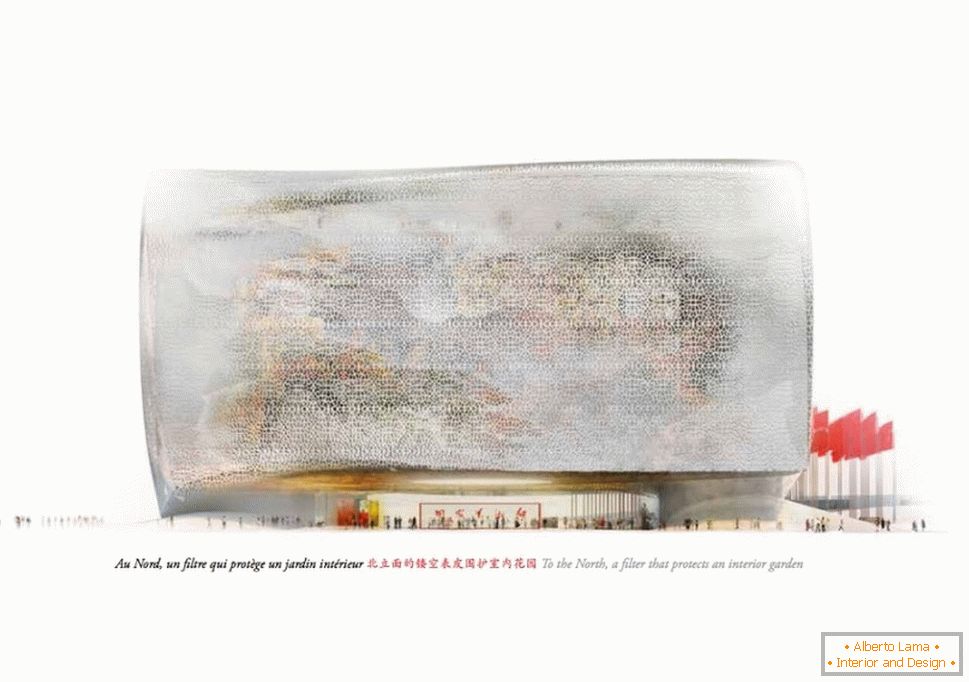 The representative of the architectural bureau Atelier Jean Nouvel gave this description of the project: The project we proposed is the result of a whole year of interaction, full immersion in the atmosphere, dialogue and research aimed at interpreting, unifying, symbolizing and materializing the spirit of Chinese civilization. Our goal - to preserve the wonderful monuments of art that were created with the help of ink over the centuries, so that to unleash the power of living art... to greet the artist of the future.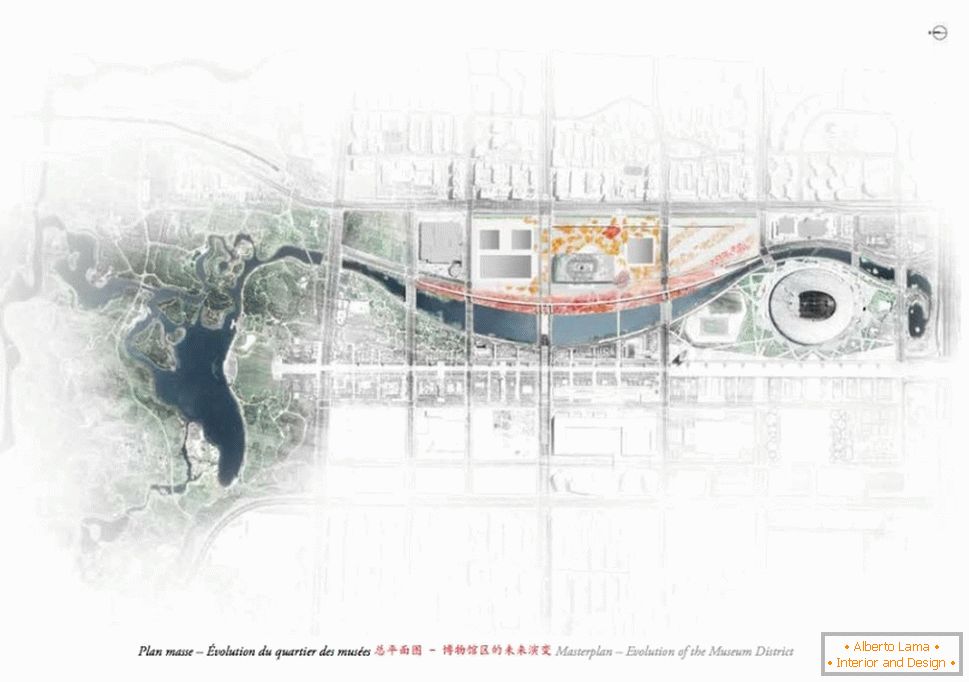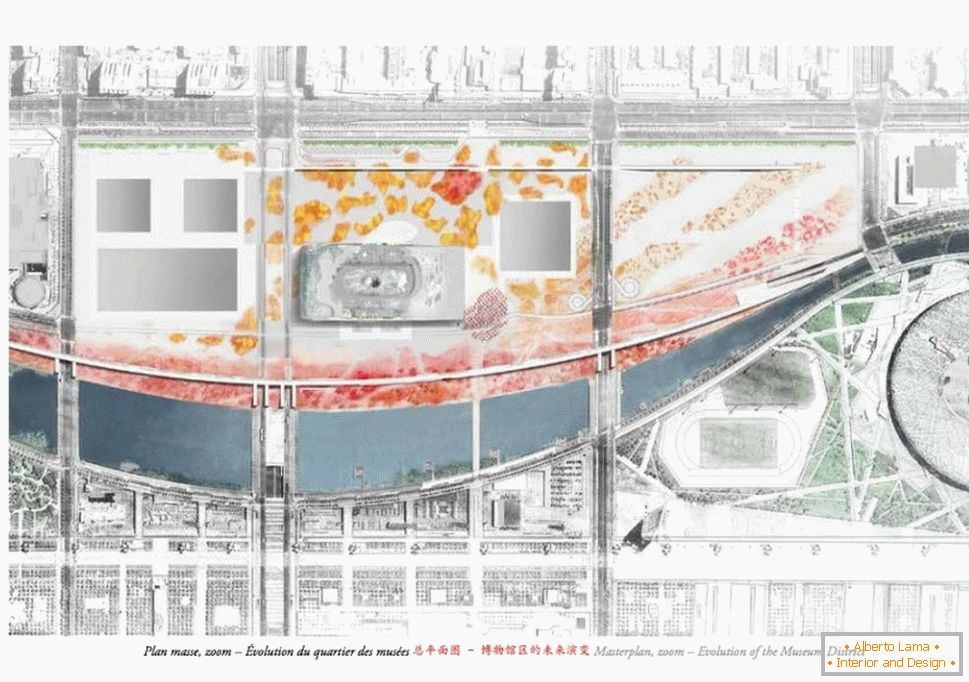 The museum is a special milestone that represents architecture as an intermediary between civilizations, as a monumental symbiosis of nature and human expression. These exceptional conditions create an increasingly distinct attitude, a symbiotic response, and go beyond the usual competition of established cultural styles. In our time, the role of architecture is to serve as a catalyst, to activate the spirit of a place, no matter how individual, public or belonging to civilization.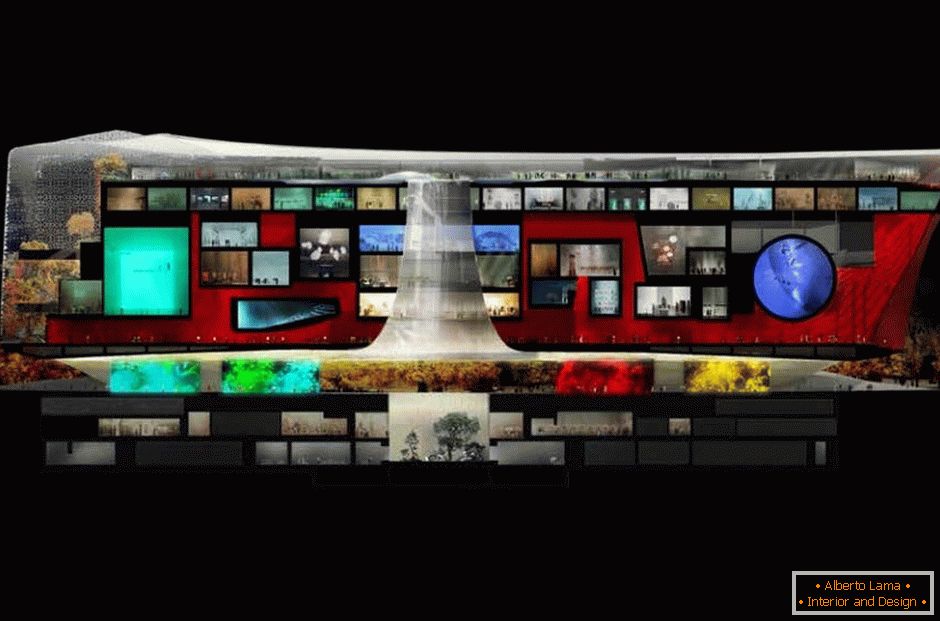 The National Art Museum of China is inscribed in the space as a fragment of the hieroglyph, created by the artist over a long period of time, simultaneously displaying skillful mastery and intentional incompleteness: rising above the ground, it soars into the sky. Thus, he defies the law of attraction, and at the same time confirms it.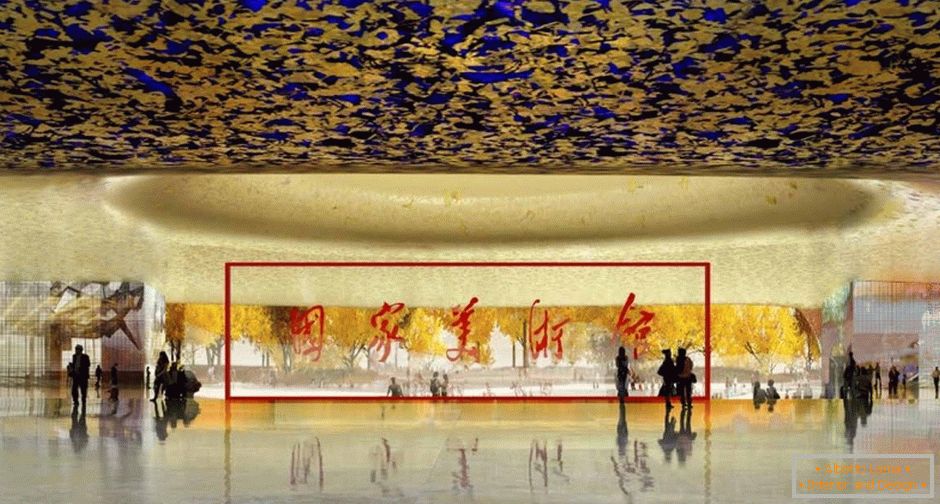 Mountainous horizons, the reflection of trees on the rocks, the reflection of the sky in the sky, green rocks and green trees, branches behind the stone lattice, strolling visitors disappearing behind the rocks; you can see works of art in the rays of bright light, colorful images illuminate the gray cracks and crevices, yellow lichens on a gray silvered stone. "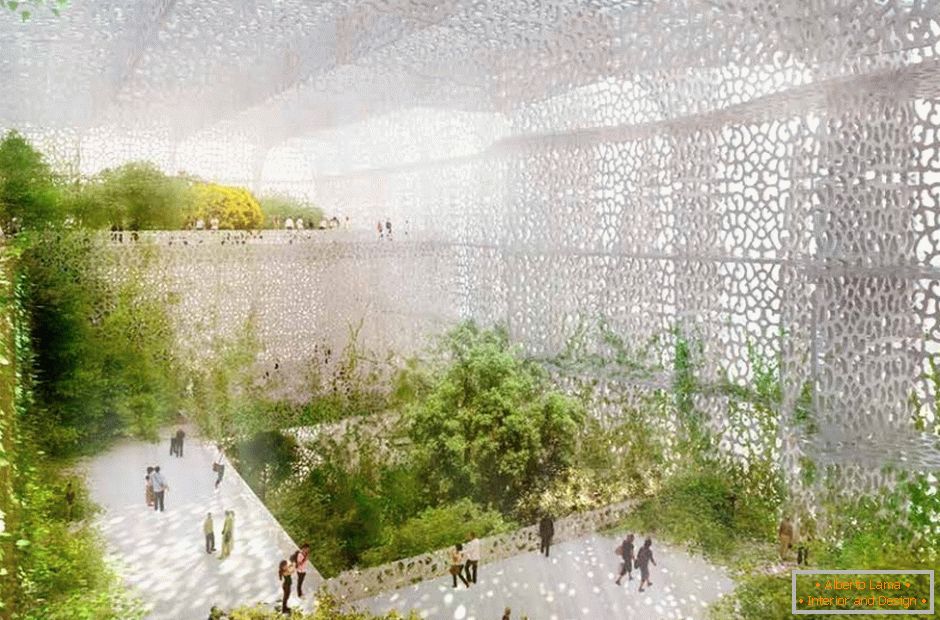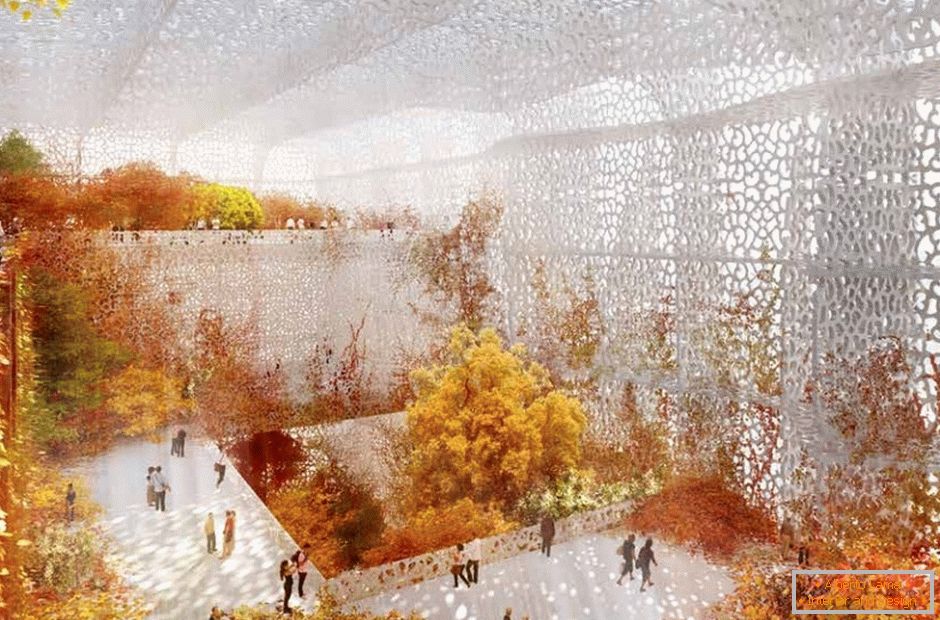 A highly appreciated design project of the museum, created in cooperation with the Beijing Institute of Architecture and Design, is the result of an international competition in which Nouvel won over such famous architects and designers as Rem Koolhaas, Zaha Hadid, Frank Gehry and others.
Photogallery Total | 9 pictures