If we compare stucco molding with gypsum and polystyrene, the decorative stucco molding from foam today is much more popular among consumers due to its low price, durability and simplicity at work. Also, the advantage of finishing materials made of foam plastic is their flexibility - they are almost ideal for decorating arched structures and bay windows.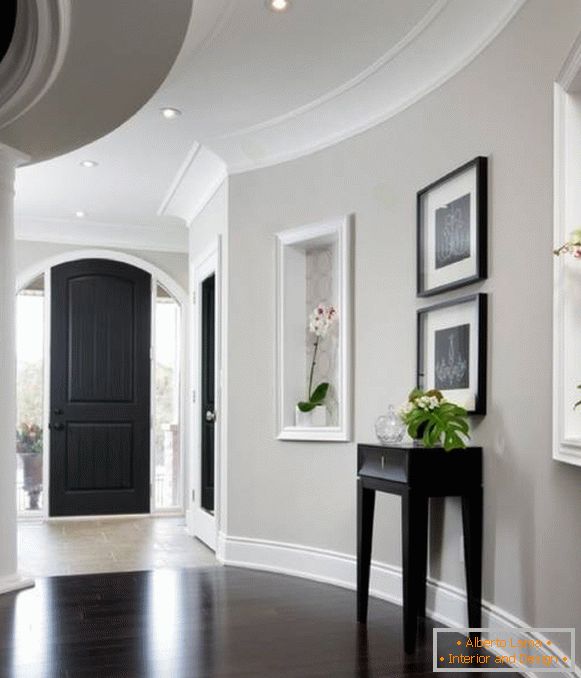 Decorative stucco from foam - a modern alternative to gypsum
Unlike more traditional products made of gypsum, the stucco molding does not lose its appearance in the course of time, does not lend itself to blows, it is easy to clean and is not afraid of moisture, which makes it possible to apply it in places of high humidity, for example, in the interior of a bathroom or kitchen.
Simulation of stucco from foam is made from sheets and granules of different size and granularity. As a rule, finished cornices, columns, moldings and other elements of stucco decoration in storefronts are presented in unpainted form. Modern industry also offers the consumer a variety of foam products for interior decoration, which are covered with a special film that allows imitating marble columns, wood or stone.
Here's how the decorative stucco molding looks like before installation: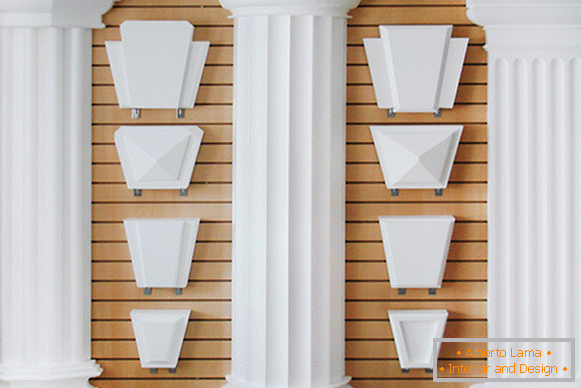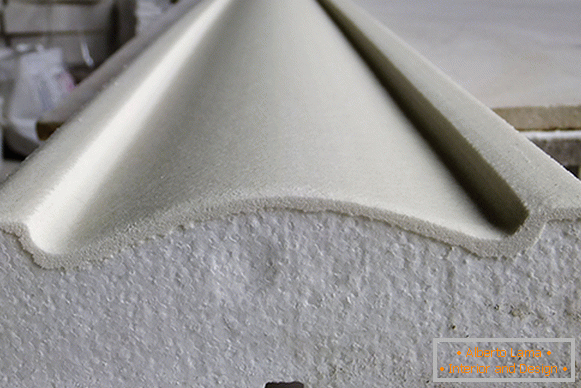 Now let's take a look at the photo of the decorative stucco from the foam in the interior.
Foam molding in the interior - 10 photos
Most often imitation of stucco from foam is used on the ceiling and walls of the interior.
To improve the appearance and quality of this molded decoration, it is applied a finishing coat of putty, paint or a special protective layer. This allows you to achieve a smoother surface, similar to gypsum, although it will require additional costs for materials and work, which will significantly increase the total cost of repairs.
A protective layer, paint or cement-adhesive composition is applied to the foam products after they are mounted on walls or ceiling. In addition, the installation uses a thin mesh that enhances grip and helps to hide joints between individual segments. As a result, your stucco from foam will meet the highest quality requirements.
Photo of decorative stucco from foam on walls and ceiling in the interior: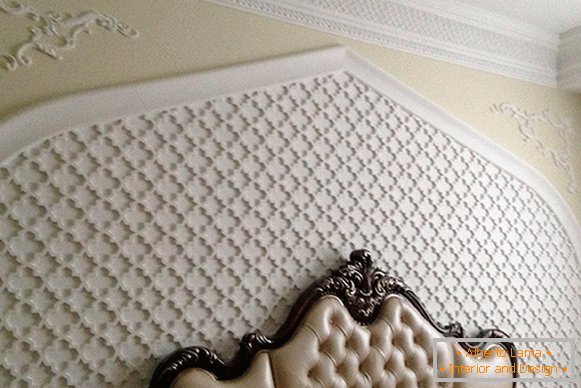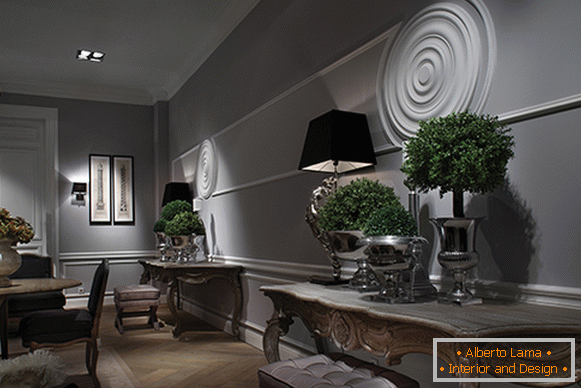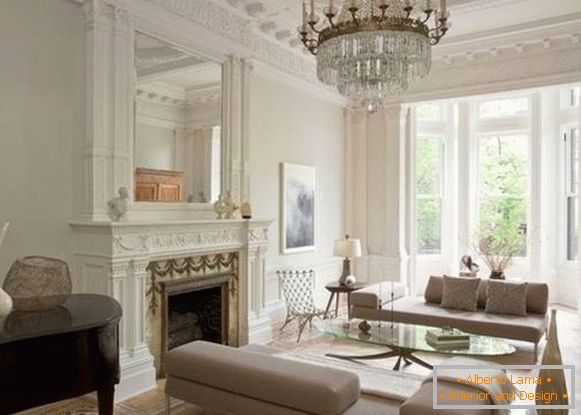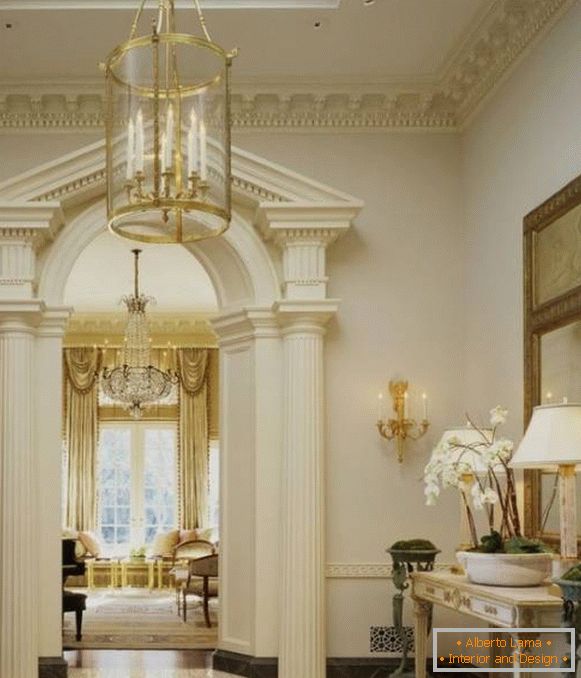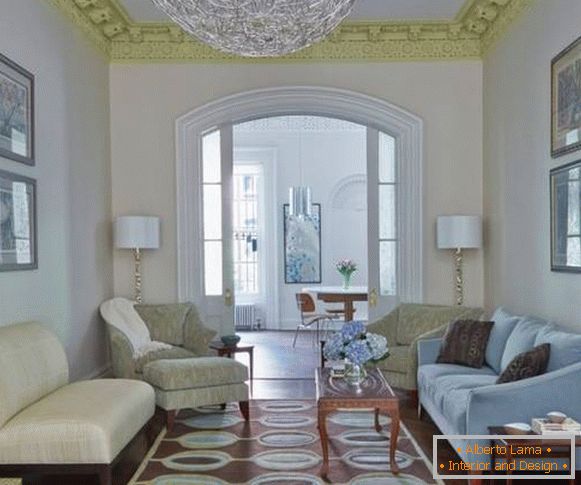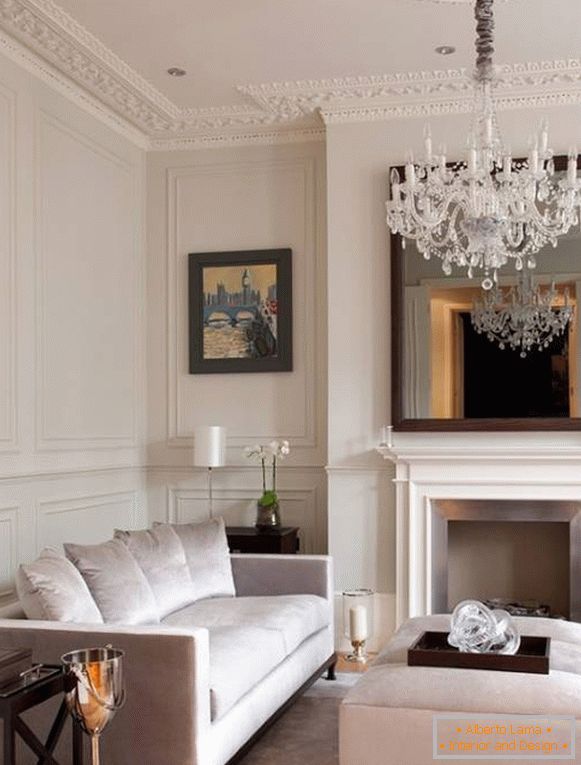 Also read: Stylish decor of cement with own hands - ideas with photos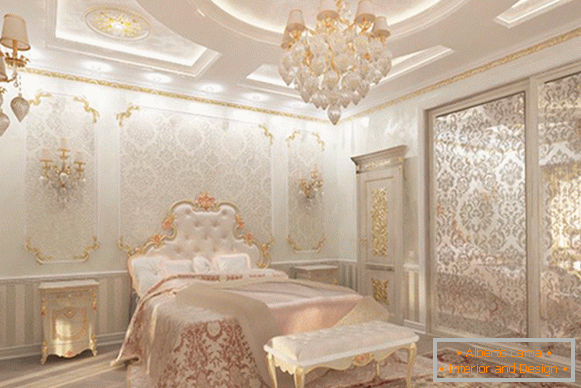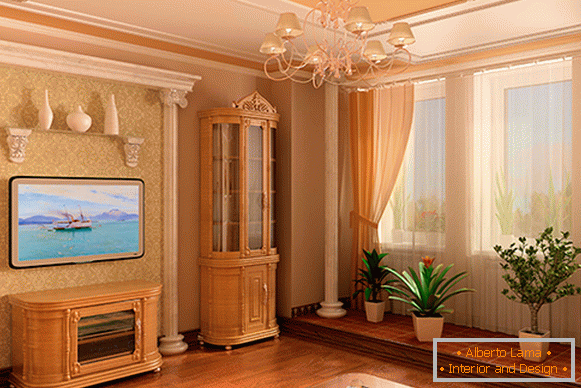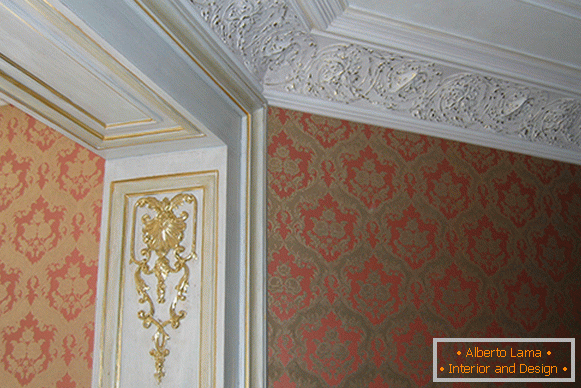 Decorative stucco is gaining popularity not only in interior design, but also on the facades of private houses and cottages. See the article about the elements of the facade decoration with original photographs.
Stylish stucco molding on the foam ceiling - 8 photos
When decorative stucco is used on the walls of the interior, it almost obliges to adhere to the classical style of decoration. However, stucco from foam on the ceiling can perfectly fit into a more modern interior design. Particularly interesting is the decor looks like decoration for a chandelier, as well as cornices and moldings with built-in LED lighting.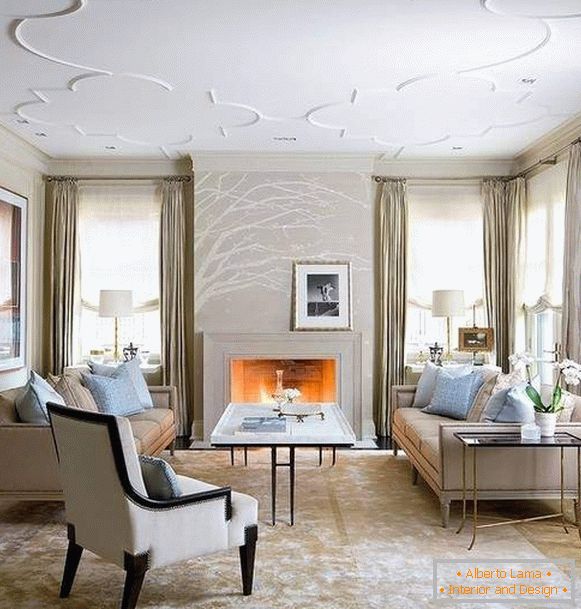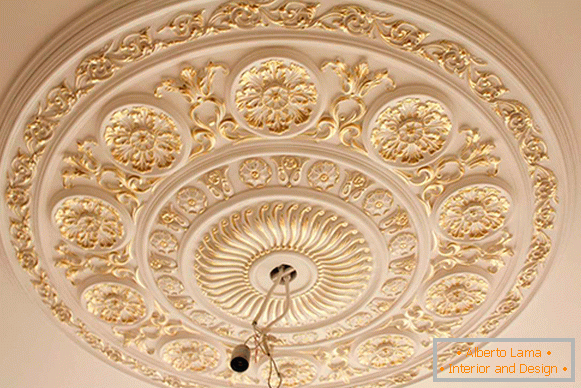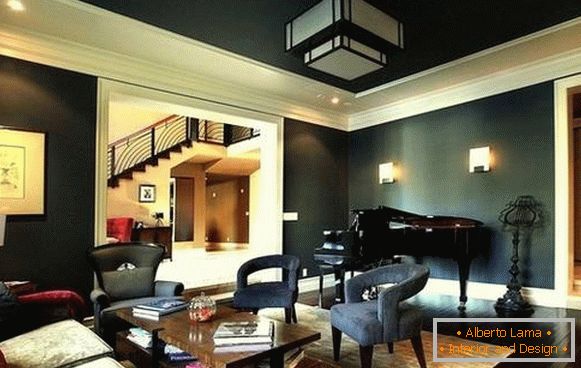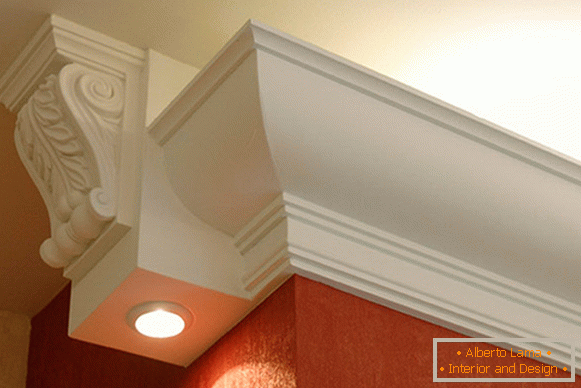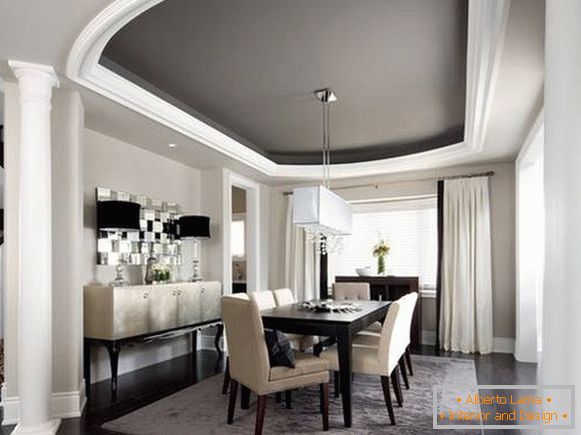 Also read: 35 ways to apply LED strip in the interior