We present to your attention a selection of 30+ photos of furniture in the style of Provence, chosen on the largest site for searching ideas in the world - Pinterest.
Here you will see:
furniture for the living room, kitchen, bathroom and other rooms;
furniture sets and individual furnishings;
soft and wooden furniture;
all sorts of color solutions and ways of finishing.
Hopefully, all this will help you better understand the style of Provence and appreciate how beautiful it can look in its different manifestations!
Furniture in the style of Provence is often called dacha or rustic furniture. Its main characteristics are: rich carving, hand painting and artificially aged look. Among the motives, preference is given to flowers and fruits, although other variants are possible, even to patterns on the marine theme. As for the coloring, then the choice is not limited. The most popular "basic" tones for the Provence style are white, brown, blue, green and pink. However, sometimes other colors can be used, as well as varnished surfaces and simply painted furniture without carving and hand painting. This allows you to achieve a more modern or classic type of Provence style, as you can see in the individual photos below.
We wish you pleasant viewing and inspiration!
Living room furniture in Provence style: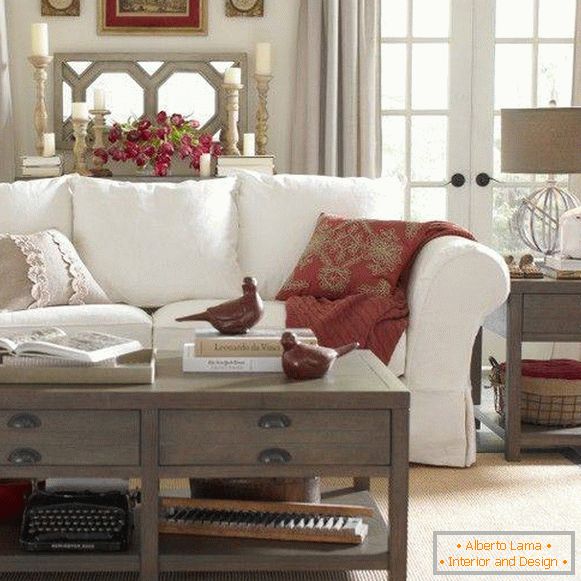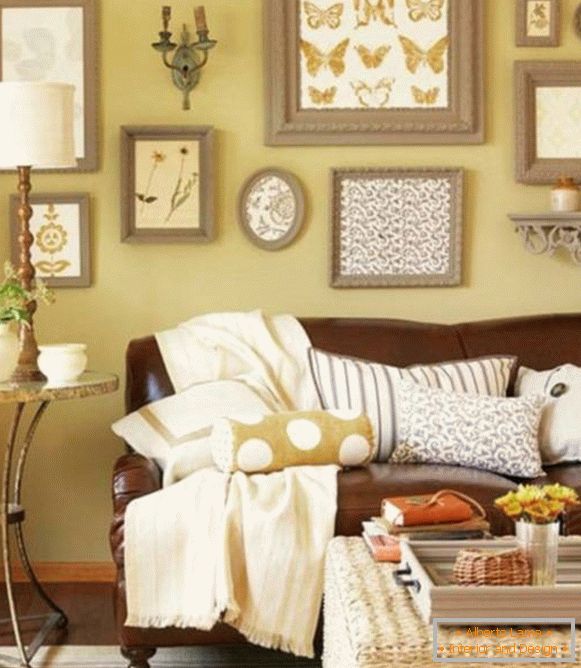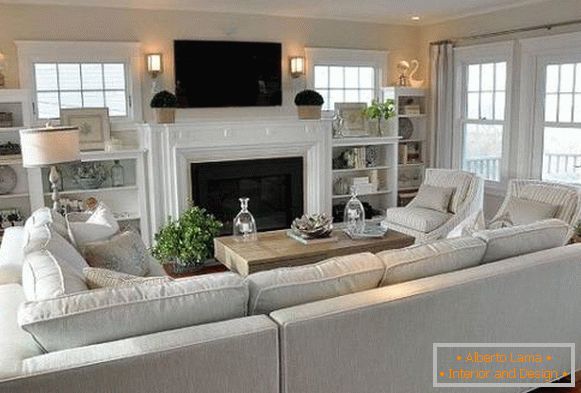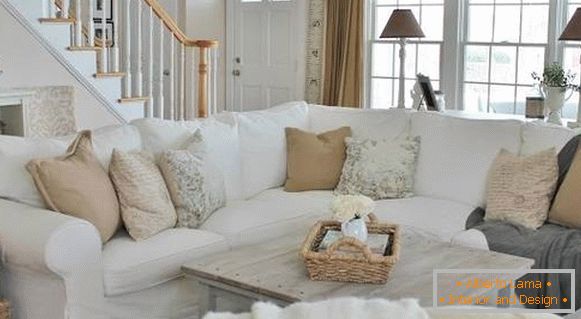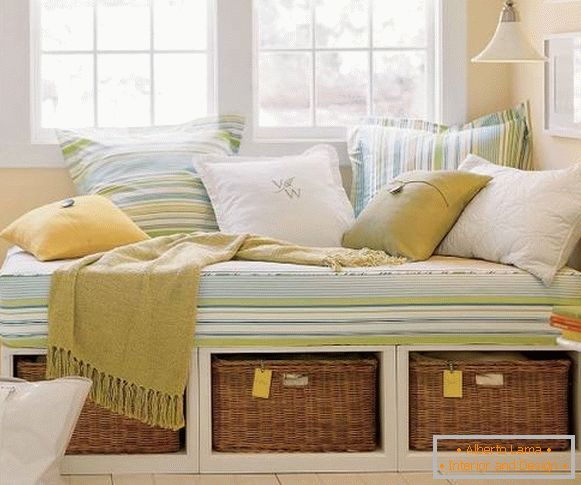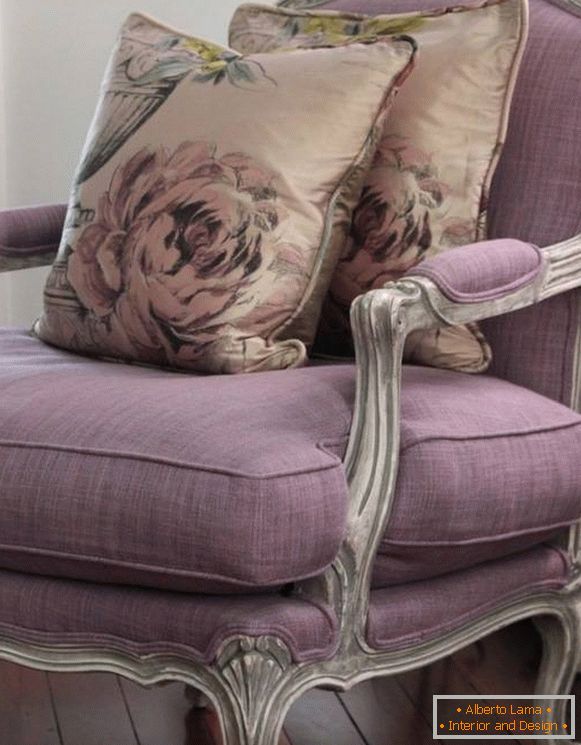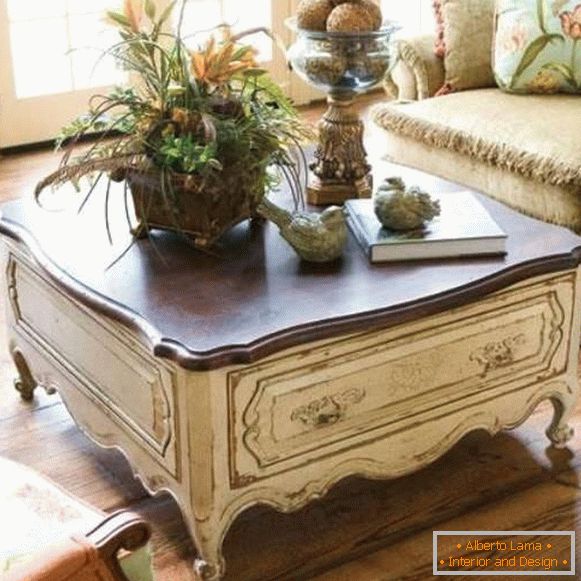 Furniture for a bedroom in the style of Provence: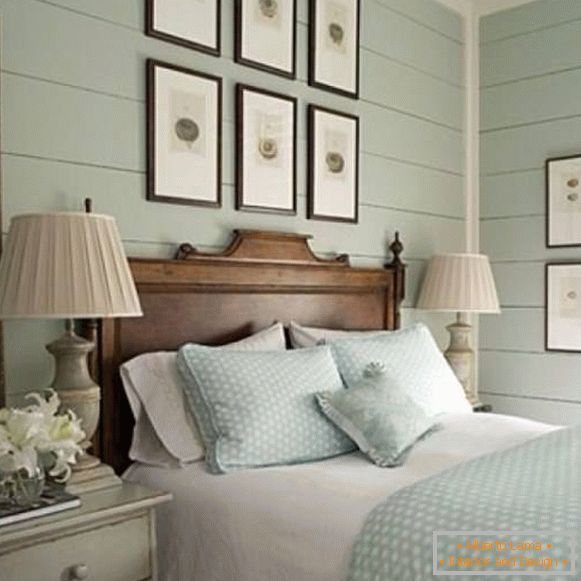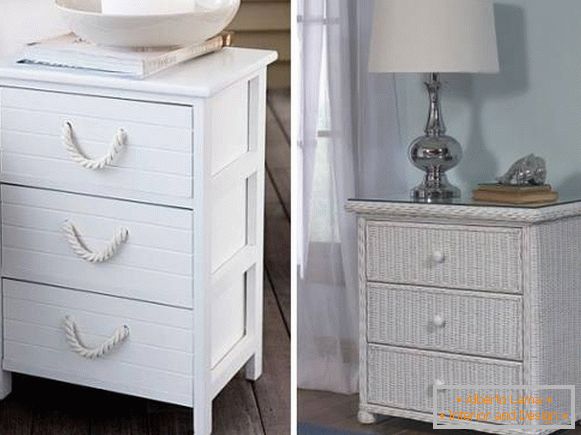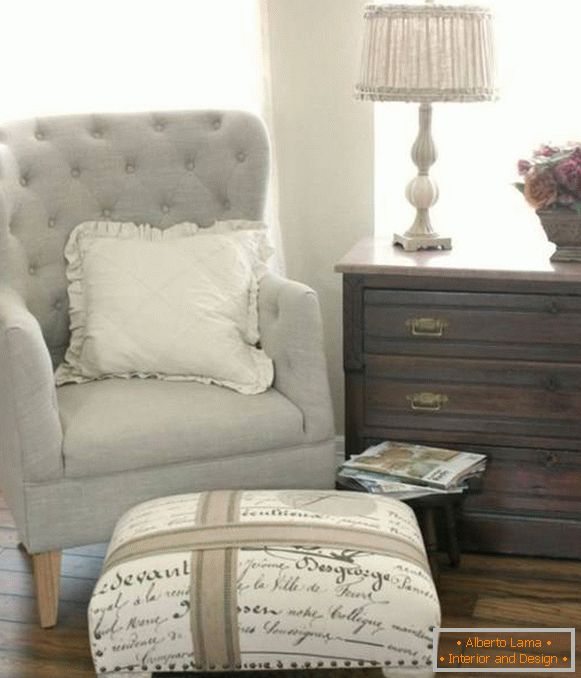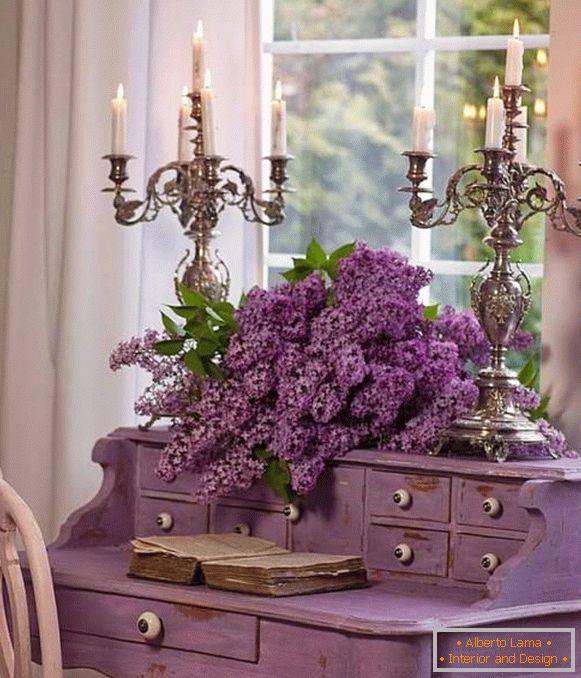 Provencal kitchens: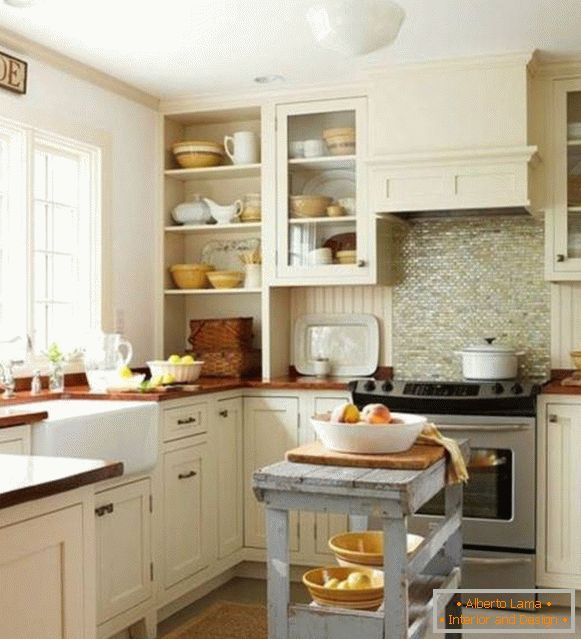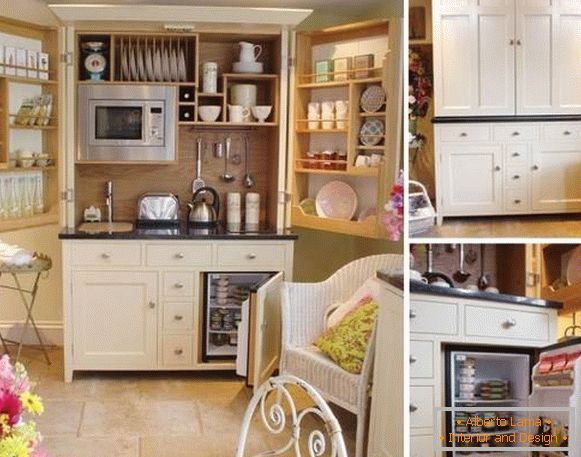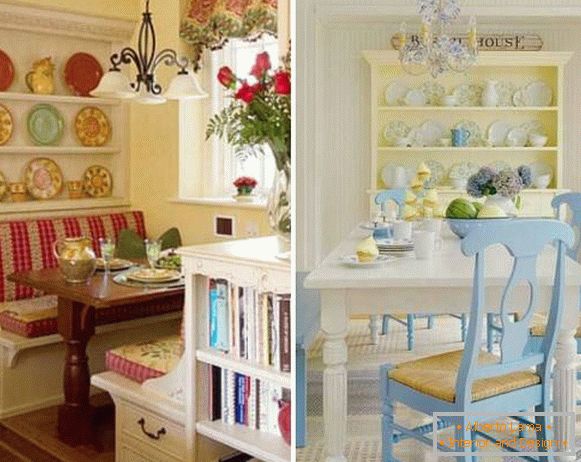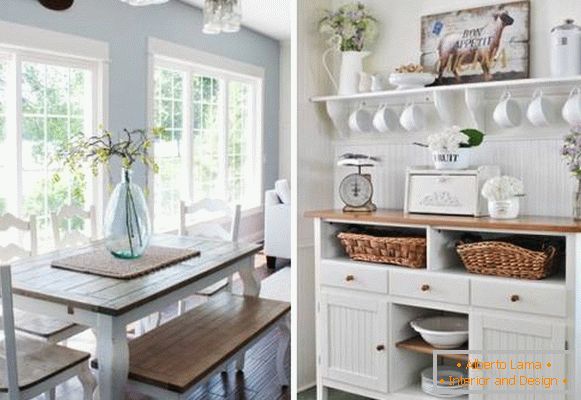 Bathroom furniture: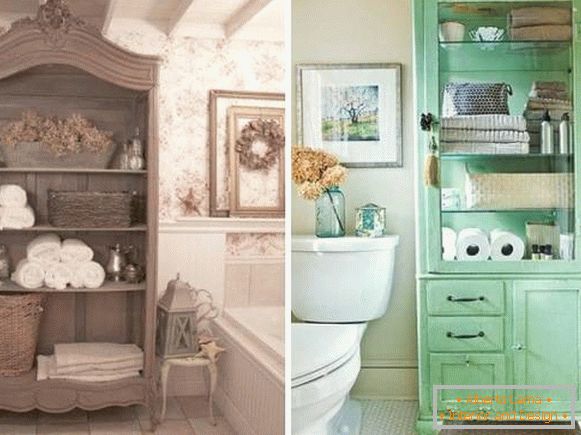 Different furniture in the style of Provence: