New Year and Christmas are holidays for more than one day. We look forward to their offensive from the moment we start putting glittering Christmas trees and showcases of shops filled with countless decorations and gifts, and we'll see off - in the second half of winter, after the celebration of the Old New Year and the eating of the last table meal.
All this period is unique: the city seems to come to life, its inhabitants wake up from the autumn melancholy, in the air begins to hang up a good festive euphoria, charging all around itself. I really want to bring a piece of it into my house! And all you need to do is just decorate it! In this article, we picked up some wonderful ideas for a different taste and color. Simple and complex, expensive or with self-made ornaments - choose what suits you best, collect all the households together and begin to create a miracle!
1. Colorful paper ornaments
Perhaps not every adult will be interested in carving and collecting paper crafts. But if you have children, then for sure it will be a pleasure for them, and you will only have to manage the whole process!
On the Internet today you can find a huge number of samples, and we present only a few particularly interesting ideas for inspiration.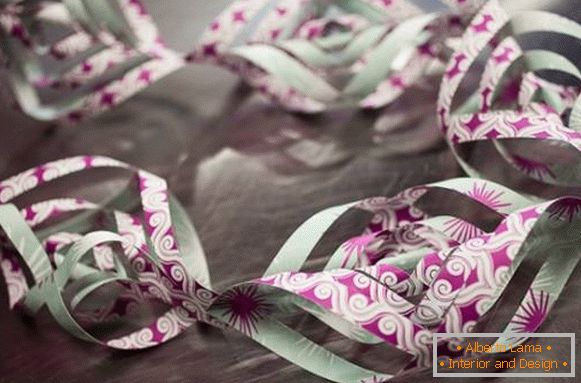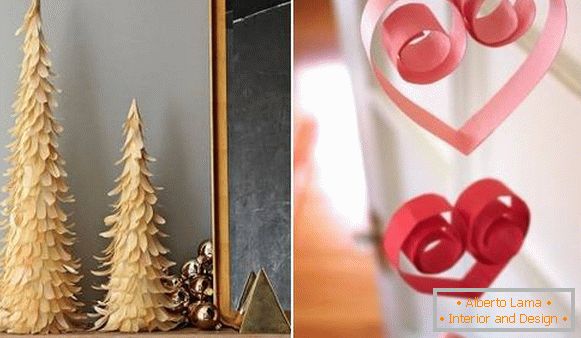 2. Glamorous feather decoration
Sacrifice your old boa, add some smart metal parts and create a stunning New Year decor in the style of glam.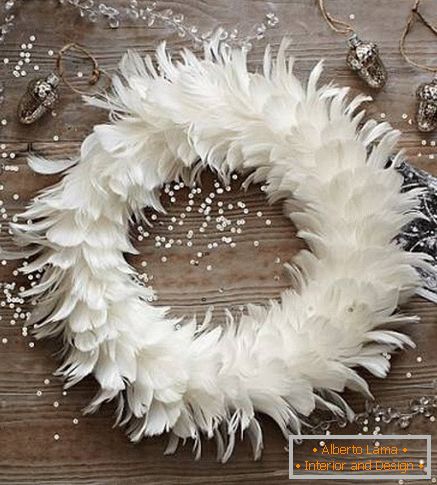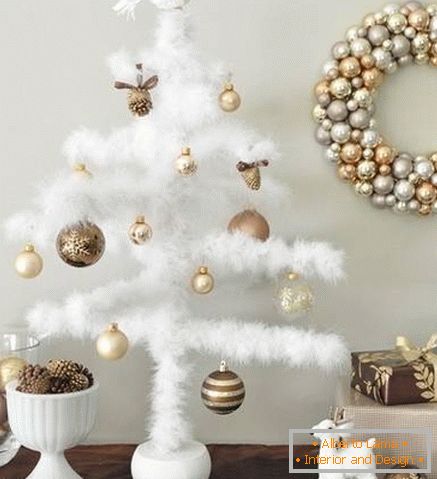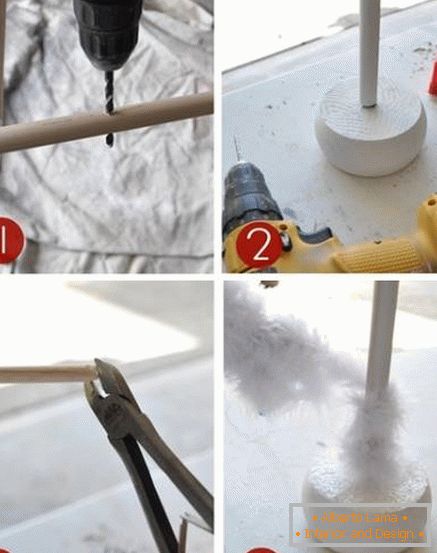 You can also buy special decorative feathers or gut the pillow, then decorate its contents to apply it for non-standard decorations of greenery. Look at how the mirror came to life with almost 60 multicolored feathers going in different directions.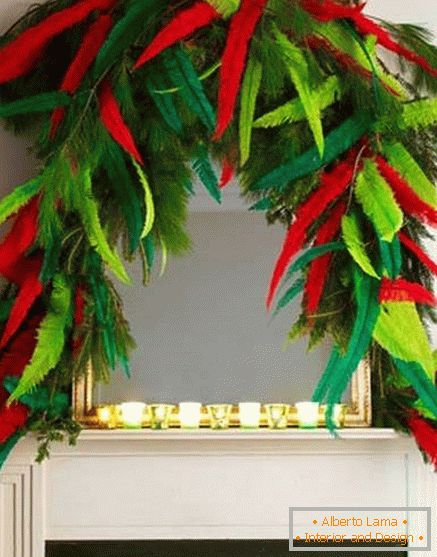 3. Calendar with surprises
Waiting for the new year will be much more pleasant, if every day of waiting to reward yourself with a small gift. We present you with a choice: a minimalist calendar from office envelopes with a bright pink lining or an extraordinary festive idea with an old window grill.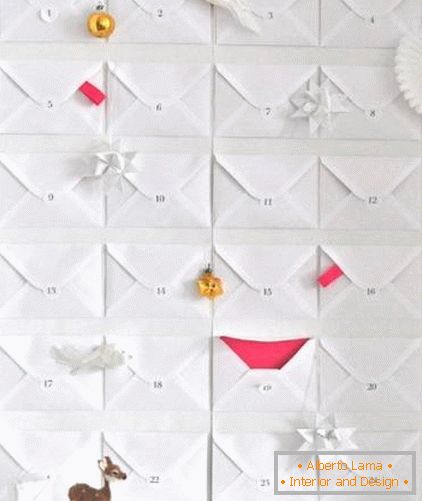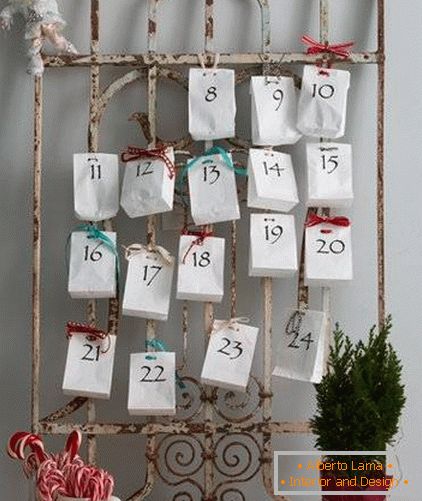 The contents of sachets or envelopes can be anything - Christmas toys, homemade greeting cards, origami, delicacy etc. Fantasize and give pleasure to yourself, as well as your loved ones!
4. Festive wreath
A festive wreath is often hung on the outer or outer side of the front door, so that he greets guests at home and sets them up for a good festive mood. You can both buy a traditional evergreen wreath, and make it yourself. But for a change, we suggest you use a more unexpected and coquettish material than spruce branches.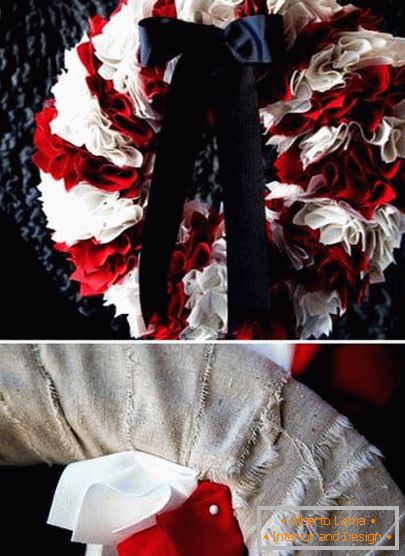 To produce this wreath, numerous pieces of white and red cloth were used, as well as one black ribbon. Please note that the color scheme of this product requires that all the rest of the New Year's decor be designed in the appropriate style.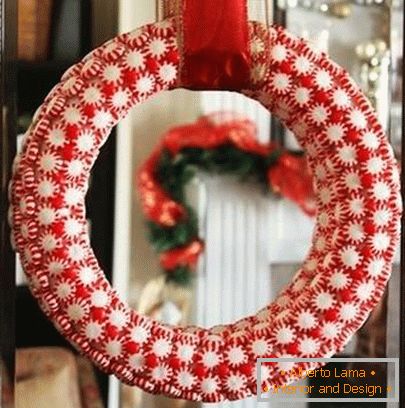 But this wreath was made of 2 large packets of candies, which were connected around a plastic ring. You can also simply knit a similar pattern on knitting needles. Apply thick threads, maybe even with a pile, and your wreath will look fairy enough and "in New Year's".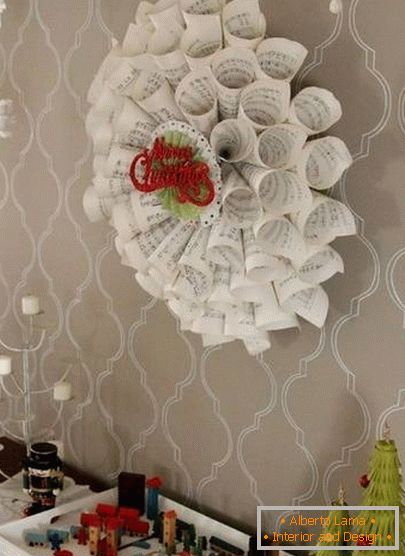 An interesting replacement for the New Year's wreath is the vintage wall decor from the old textbook on music. The idea is excellent in its simplicity! How is it done? You do not need to explain, right?
5. Christmas tree to save space
We present some wonderful ideas especially for those who live in a small apartment and can not place a fluffy forest beauty in it.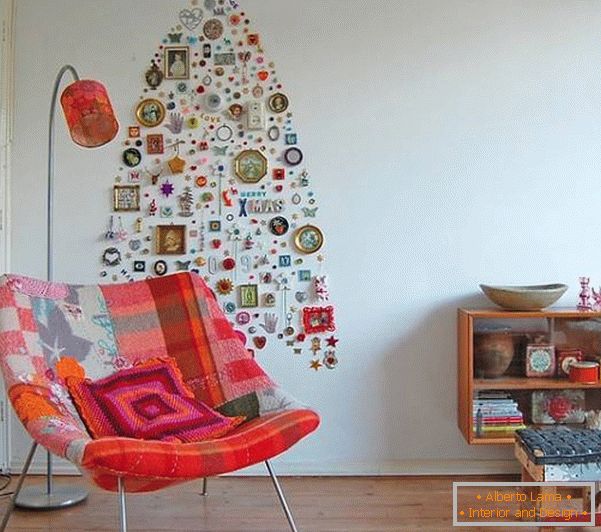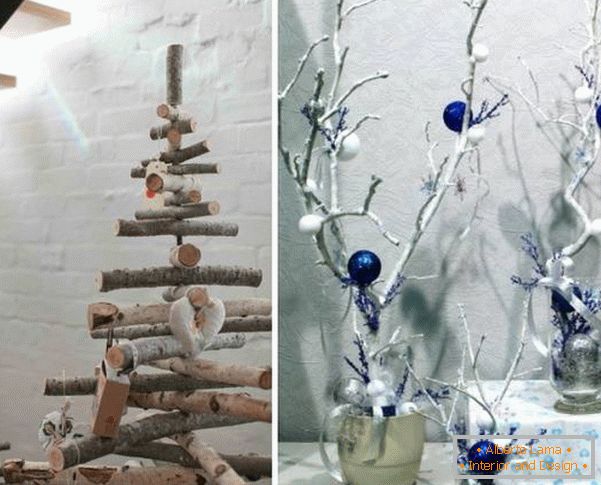 Let the walls can limit space, but not your creative! Lovely trinkets, the remains of last year's decor, old furniture, even a small stepladder - almost anything, can serve as the main New Year's decoration!
6. Decorative jars
Affordable, simple and cozy home decor. Fill the deep glassware with Christmas decorations, artificial berries, pine cones and spruce branches, insert fragrant candles, tie a small piece of twine and voila! Lovely desk decorations are ready. Put them on a suitable tablecloth and enjoy!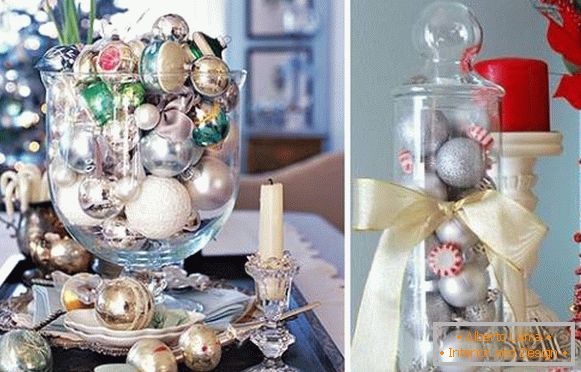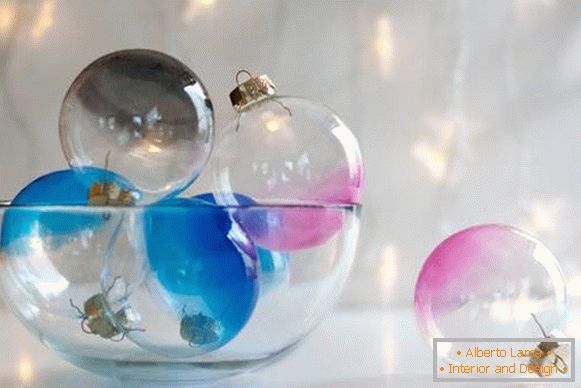 7. Candles
Warm twinkling lights are an integral part of the New Year's decor. In the previous paragraph, we have already proposed an interesting version of their use, here's one more: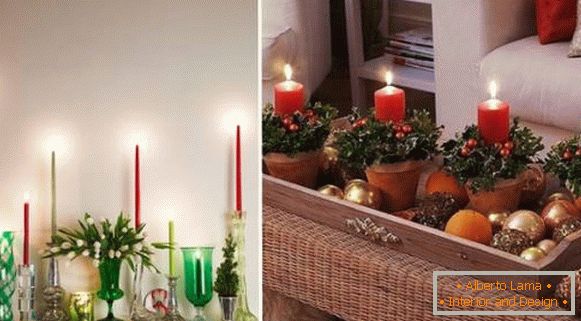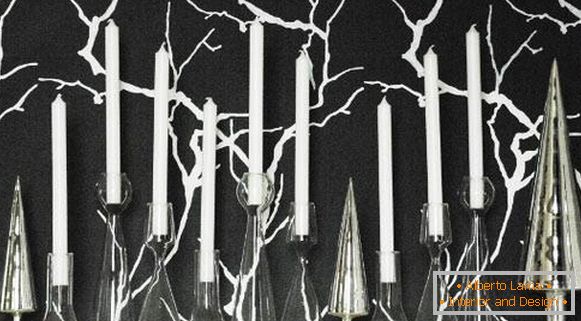 A lot of candles of different heights, placed in the same plane, form here a kind of garland of lights.
Try using fragrant scents of vanilla or cinnamon - they will create an additional sense of celebration.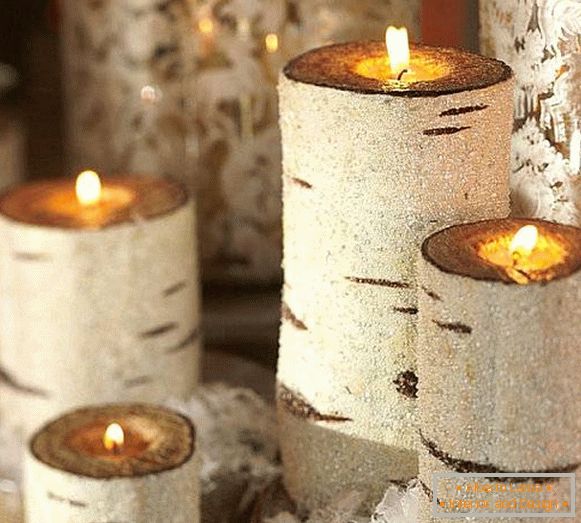 8. Garlands
Small balls of thread, pompons from old clothes, baby socks, soft toys and stuff, combined with all kinds of ribbons, belts, ties and other binding elements - all this can perfectly serve you to create the most amazing garland in the world. Decorate it with the perimeter of the room, the fireplace, the front of the bed or something else - that's really where your fantasy can really go !!!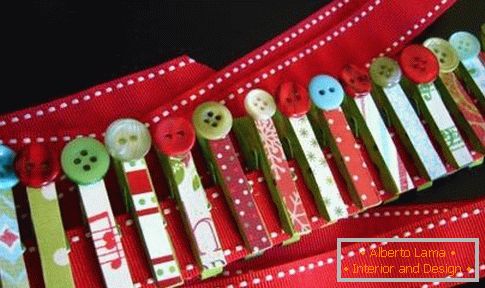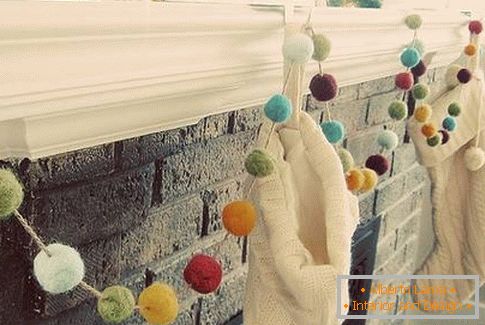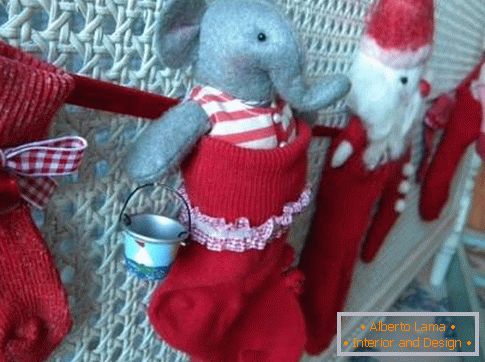 Dear readers, this is not all! Today you have slightly expanded your idea of ​​what the New Year's decor for the house can be. And in the next article you will find out what are the options for decorating the festive table and Christmas tree! Stay with us!