One of the main directions for decorating the interiors of private houses today is the country style, and country table lamps are an integral part of this design.
No less popular style in the interior of premises Provence also provides for the use of similar lighting devices.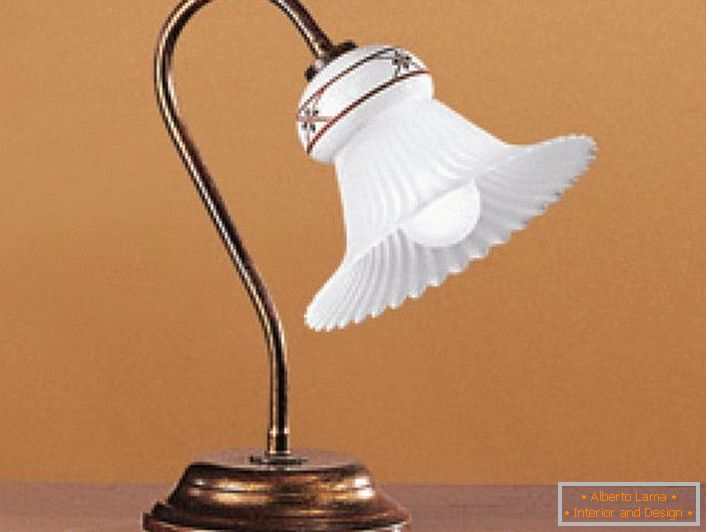 The plafond of a table lamp in country style imitates a flower bud. Semitransparent glass muffles the light, making the atmosphere romantic and cozy.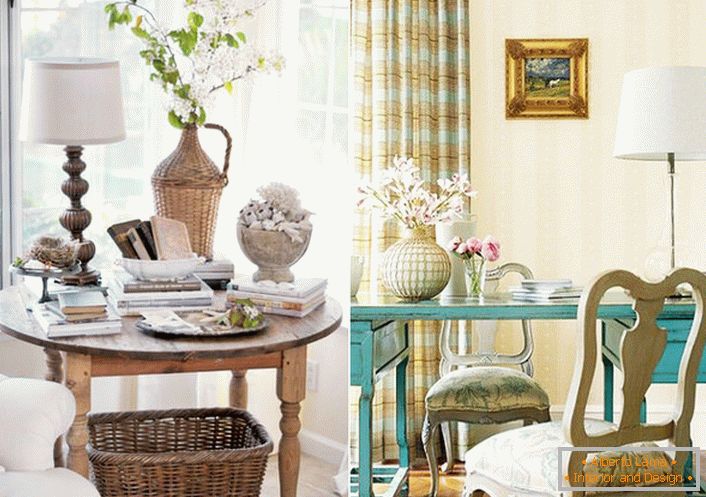 The country style loves modesty and simplicity, therefore table lamps often have a classical plafond of a discreet, calm tone.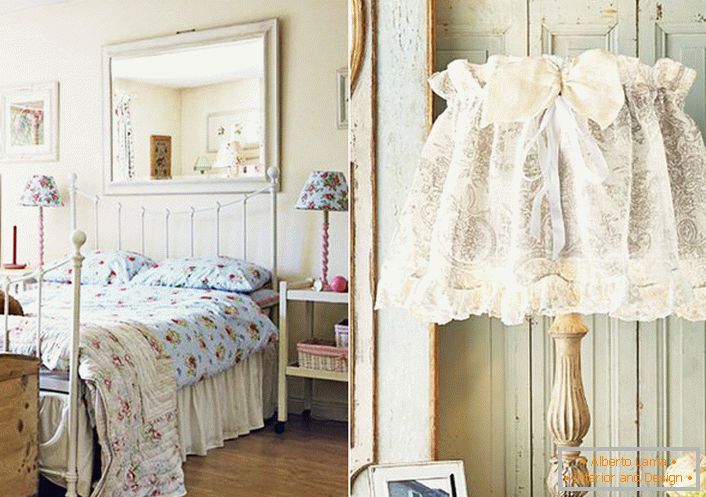 A plafond of a desk lamp in country style can be decorated on its own. Delicate translucent fabric and cute bow decorate a refined lamp.
In this article, read:
1 What are country and provence?
2 Country furniture
Country luminaries: how to make a home cozy?
4 Places for installation of table lamps
5 What rules should I adhere to when choosing lamps of country style?
6 The country-style lamp with your own hands. Video
7 Table lamps in country style in the interior of the home
What are country and provence?
These two styles of decoration of the premises have a lot in common. It will be more correct to note that they have only a few differences. "Country" in translation means "rustic", and therefore the style itself has a wider scope. This is the style of many localities, it can be Russian, English, American, etc. Provence is exclusively French country style.
And in one and the other style only natural materials are used. Their difference from other areas in the design of the premises - aged surfaces, rough decor elements, natural shades, the absence of fancy furniture and textiles, forged parts. If it's a kitchen, then almost all the kitchen utensils are displayed, and everything must be present in everything.
In the country both for finishing the surfaces of walls, and in decor elements, different colors are used, among which there are dark and mottled tones. Provence is distinguished by a light and calm style. Furniture of dark color and bright decor is absolutely uncharacteristic for this style. The dominant colors are white and pastel shades. Accents can be made with accessories and textiles on a tone or two darker.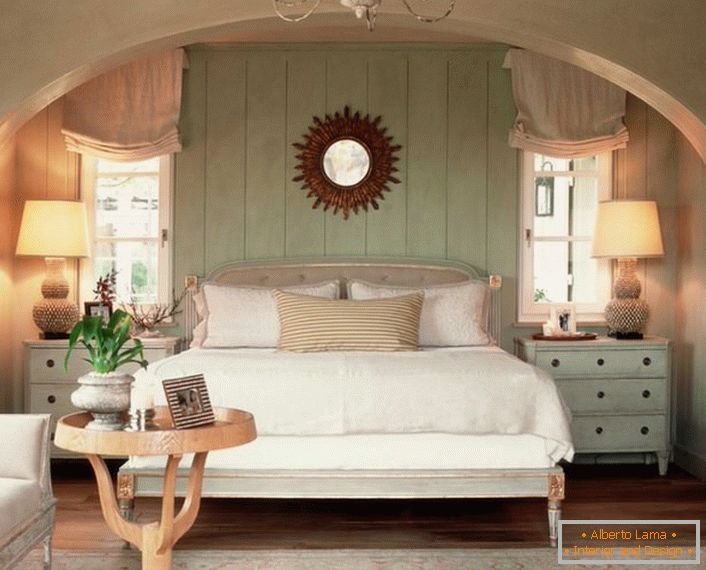 Bedside lamps in the country style exude a soft, warm light.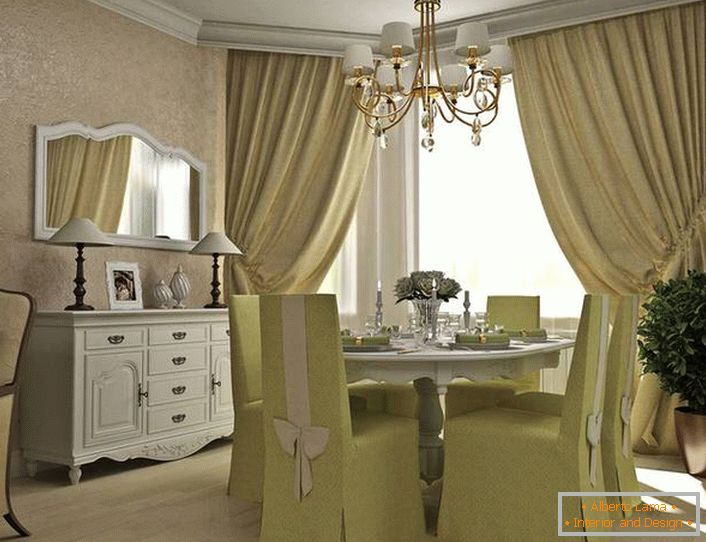 Country-style lamps in the luxurious dining room.
Country is more suitable for the design of country houses and suburban areas, the windows of which look to the south or south-east side. Premises decorated in country, requires a lot of natural light. Furniture of natural shades, a massive armchair or sofas and all forged decor elements will look rather gloomy in a room with insufficient lighting.
In urban apartments, a workplace or a country-style office, a kitchen and even a bedroom will look good, but in no case should it be used in a children's room.
And if country is a lot of decor and furniture, then Provence is a restrained style with a low-key interior design and a minimum of decorative elements.
For the design of the walls in the style of Provence used cold shades. In the interior of the rooms refined antique furniture, wicker chair or couch and a minimum of unobtrusive decor.
For the covering of country floors, boards are used, as well as ceramic tiles imitating natural stone. The walls are decorated with masonry, textile wallpaper or wood panels.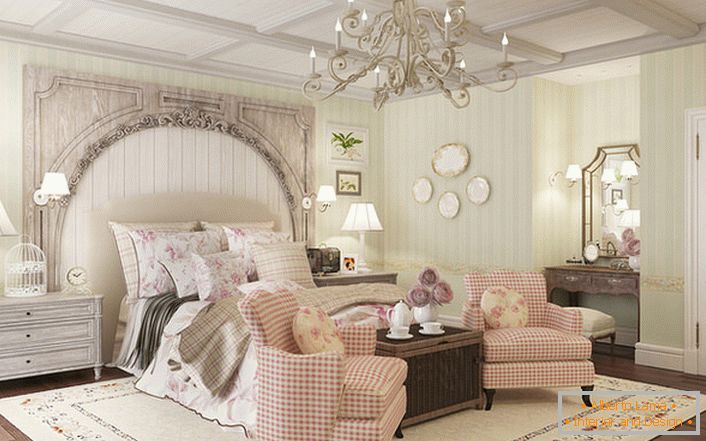 Delicate design of the bedroom in the country style is underlined by properly selected lighting. Bedside lamps with snow-white monophonic shades organically fit into the overall picture of the design.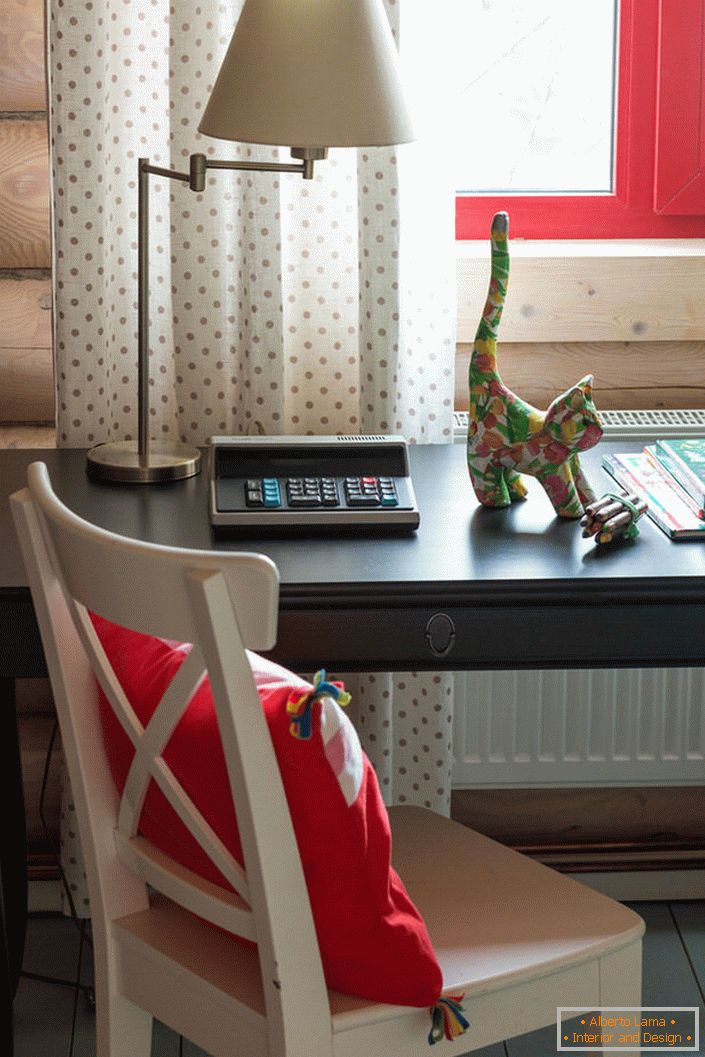 Laconic design of a table lamp in country style is ideal, if it is a question of planning an interior of a working cabinet.
Country-style decorations include many paintings on the wall with images of still lifes and nature, frames with photos, ikebana from dried plants. In a room decorated in a rustic style, you can certainly find massive chairs and tables, antique furniture covered with a warm blanket, a wool carpet on the floor, a chair by the fireplace, bronze candlesticks, a chest in the corner of the room, tapestry heavy curtains with frills and flounces, a writing desk , large chests of drawers, buffet with porcelain dishes, flower pots on the floor with natural plants, table lamps, etc.
Beautiful, exquisite lace, snow-white porcelain, linen upholstery of furniture, textiles with a delicate floral print, a bath on graceful legs covered with bronze, original accessories - all this too Provence.
Summing up, you can briefly describe both country styles: country - a warm, cozy house with a crackle of firewood in the fireplace, Provence - French freshness and refinement.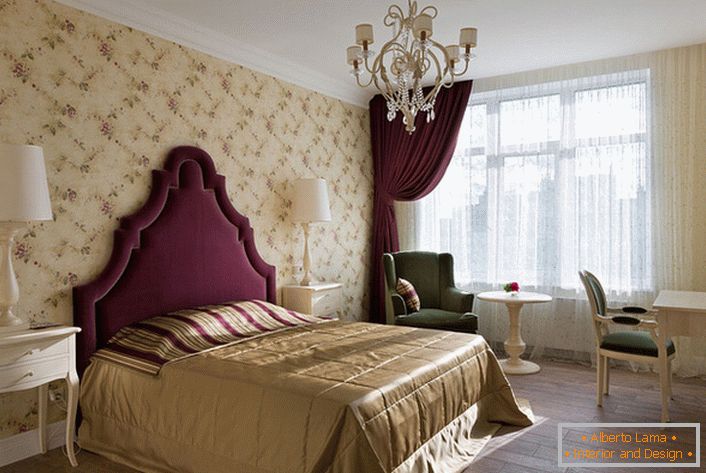 High bedside lamps in country style in the guest bedroom of a country house.
A small lamp in the country style is notable for the unusual design of the fabric cover. Quilted elements make the lamp unusual, exclusive.
Country furniture
The owners of country houses, cottages and apartments, who decided to decorate their dwelling in a rustic style, are people who prefer home comfort, evening gatherings near the fireplace, warmth and peace.
Therefore, furniture for this style is also chosen appropriate. Particular attention is paid to such a subject of furniture as an armchair. It is it that gives a special flavor to the country. Cozy placed in it near the fireplace, you can watch for hours the dance of fire, enjoy a cup of tea or read a book.
Add individuality to the interior of the room will be a comfortable, beautiful and stylish hanging chair made of wrought iron.
It is difficult to imagine a veranda of a country house without such an element as a rocking chair. Listen to the singing of birds, enjoy the sounds of nature, comfortably swaying in it. This is a complete pleasure!
What is inadmissible in a country is an office chair. If your house has a separate working corner, a cabinet decorated for rustic, cupboards and a desk in the style of country or provence, then the office chair that is absolutely different in style will not fit into this interior in any way. Place a wooden chair or stool on forged metal legs next to the desk, and then all the pieces of furniture in the cabinet will look very harmonious.
Furniture in country style is made of natural wood. The main distinguishing feature of the style can be called floral upholstery.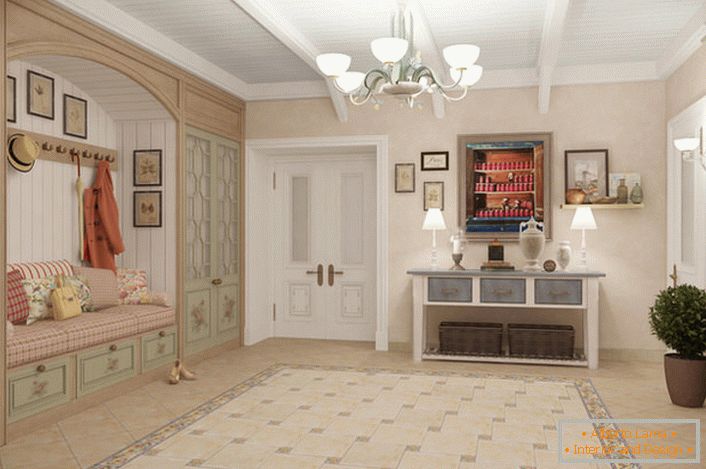 The entrance hall in the country house is decorated in country style. Table lamps, wall lamps and ceiling chandelier are made in a single design.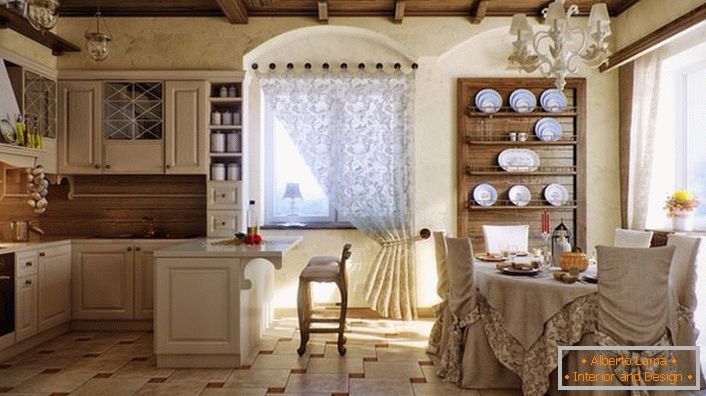 Kitchen in the style of country - the dream of the true mistress.
Country Lights: how to make a home cozy?
Styles that copy the interiors of rural buildings, without fail, provide for the presence of table lamps. So, if you intend to turn your cottage or even an apartment into a cozy village house, country desk lamps are just what you need.
In rural style, lighting is given special significance. With its competent use it is possible to create a pleasant and relaxing atmosphere in the house.
The country lights were arranged in such a way that one could only light one part of the room in turn. However, even now this principle is applied in many modern styles. The main light source is being equipped, and table lamps are placed on tables, pedestals or chests of drawers (Figure 1).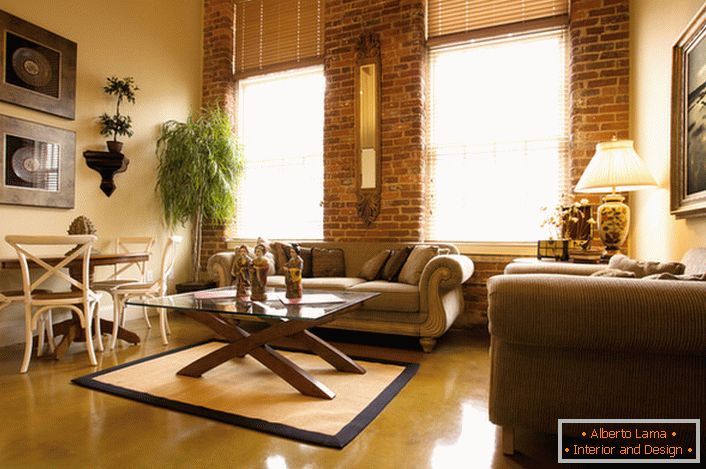 Fixtures in the style of country with voluminous legs rounded perfectly fit into the overall concept of the interior.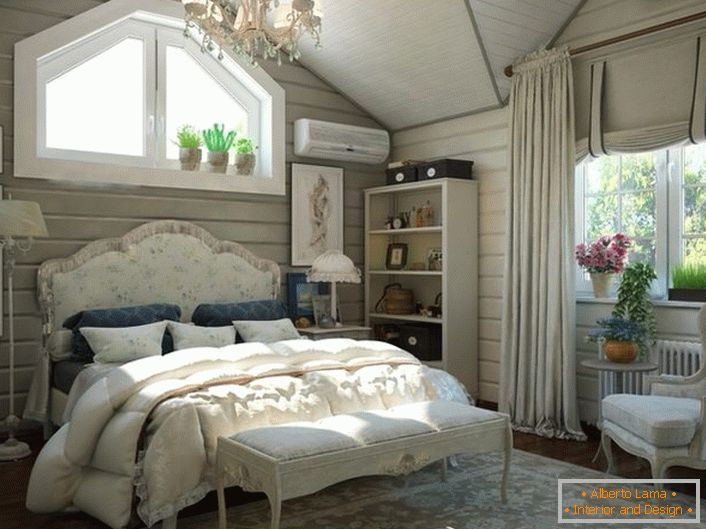 A bedside table lamp with a lacy bubble looks organically in the bedroom of a village house.
When choosing lighting devices, one must adhere to one style in order to unite all elements of the interior into a single whole, while not losing sight of the functionality and the need for separate corners of the room in the light.
The country style desk lamp does not differ in complex shapes. Its design is dominated by soft, rounded lines and discreet colors. Despite the fact that the country styles and provence are rustic, they are very attractive.
Country style - fittings from warm non-ferrous metals (gilding or silver), as well as natural colors of steel and copper, with shades made of textiles of warm colors. Such fixtures will make a country house or country house lighter, warmer and friendly.
Quite often in the interior of the country style you can find lamps made of wood, which gives the room a special flavor.
Models of Provence lamps have a rather romantic and elegant appearance, despite the fact that they are devoid of chic and pathos.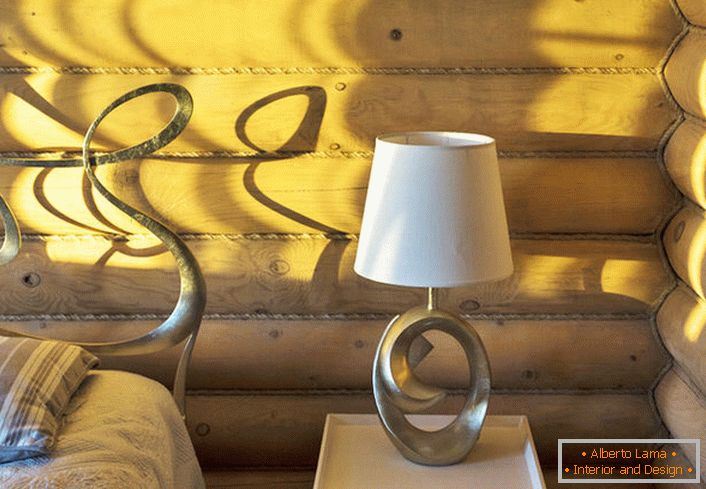 The creative design of a country-style desk lamp has similar features to a metal bed.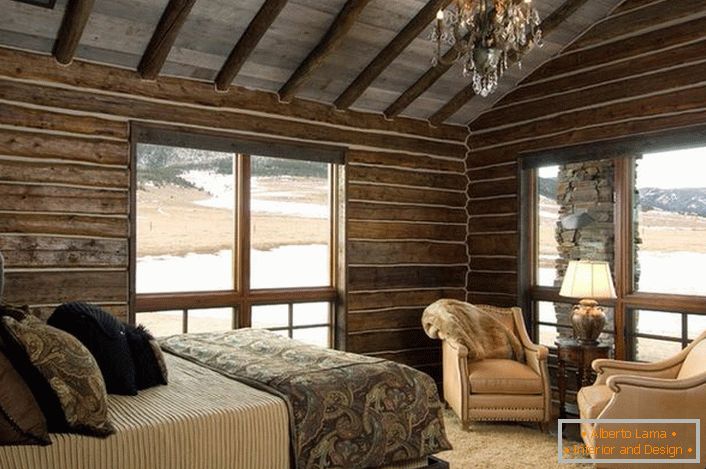 A large lantern in the country style is ideal for evening reading.
Places for installation of table lamps
Country is characterized by zoning, which is performed by placing various lighting devices in different zones.
Places that most require a desk lamp:
working (workbench, cabinet);
cooking area (in case there is no possibility to install a wall-mounted lighting device);
desk;
dinner table;
lighting of the bar, if available;
dressing tables;
the office of a trainee working on scientific work;
bedside shelves at the head of the bed;
a place to work at the computer;
working chair;
прикроватная тумбочка;
in the living room on the curbstone or chest near the sofa;
an armchair in a rest zone.
All of them can be in different rooms, and part of one large living room, conditionally divided into zones.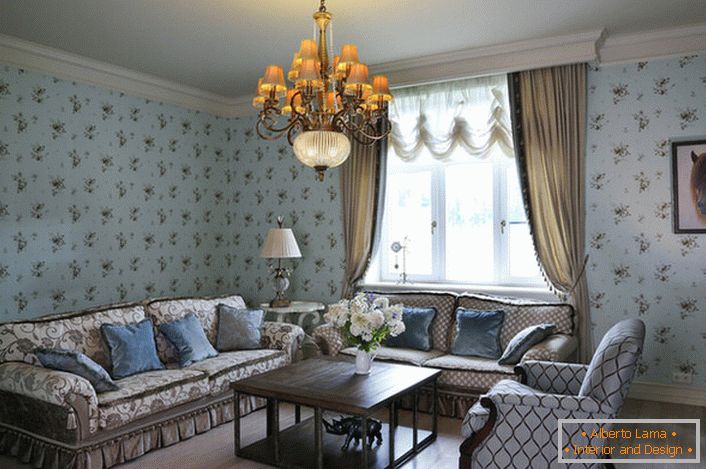 The table between the sofa and the armchair is an excellent place for a country-style table lamp.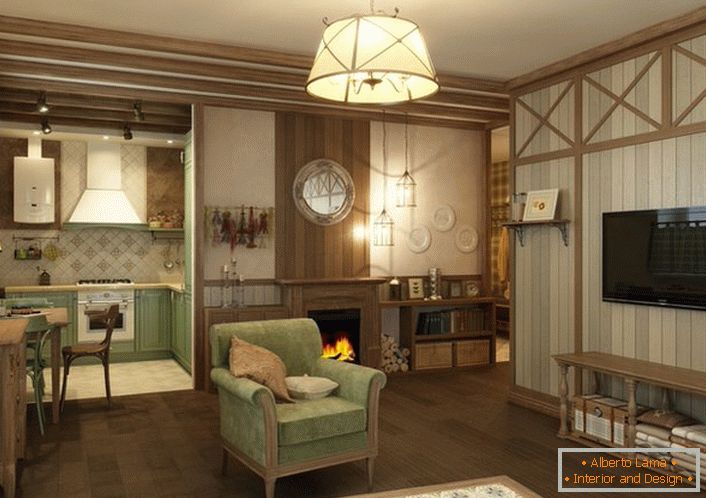 A good choice of a place for placing a lamp in the country style is a wooden chest of drawers.
What rules need to be adhered to when choosing lamps of country style?
If you are planning to equip a country house or cottage, it is worth choosing a fixture with a wrought iron base. This option will add to the interior of your house solidity.
In the living room, kitchen or in the study room of the trainee, you can install more massive lighting devices, and in the nursery and the bedroom - more informative.
It will not be bad to look brass fixtures placed on pedestals or a desk. They will add light and coziness to the rooms.
When decorating a city apartment, it is worth noting bulky lamps with massive metal structures. Light table lamps of country style or Provence with a shade made of textiles will be the best option in an apartment.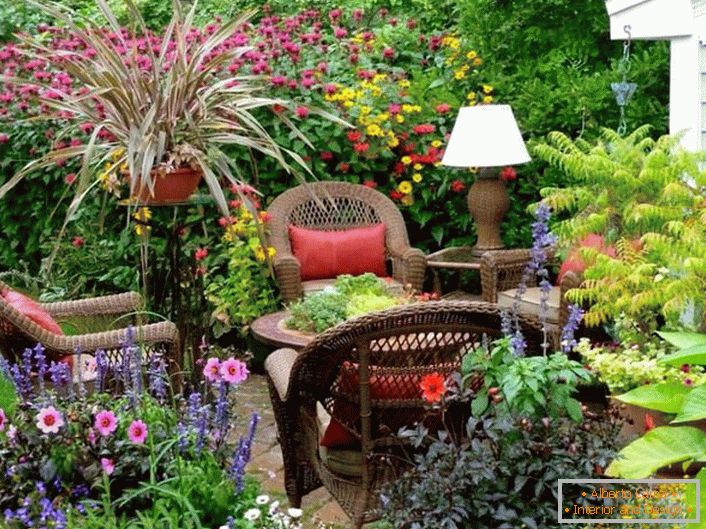 A table lamp in a rustic style in the courtyard of the house.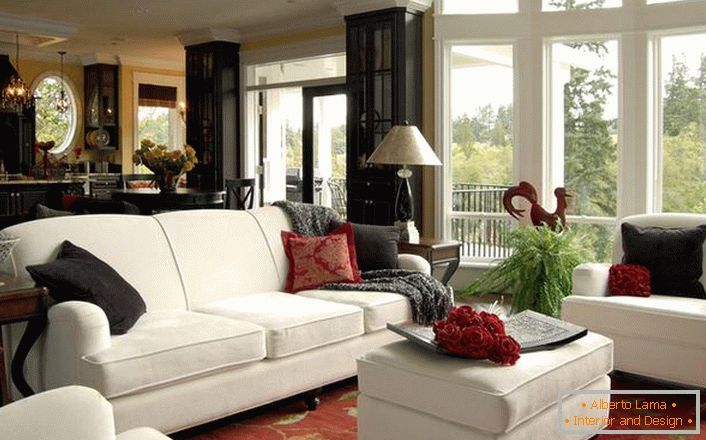 Rustic table lamps can also be elegant and elegant.
Interior in the rustic style is emphasized by properly selected lighting.
A country-style lamp with your own hands. Video
Table lamps in country style in the interior of the home