Partitions have been used for centuries to divide spacious living spaces into separate areas. In interior design, they play a very important role, not only to create personal space, but also as a home decoration, because today there is such a wonderful choice of functional and decorative partitions! Here are 15 original examples:
Halves of walls and columns
One of the simplest ways to get several attractive spaces from one is to install a low wall with columns. Instead of using traditional walls to separate space that do not add any charm to the interior, think about choosing modern "half-walls", which can also play the role of countertop, bar counter or bookshelf. Particularly good are such partitions between the hallway and the living room, so the hallway does not seem so close, and visitors can immediately see the splendor of your house.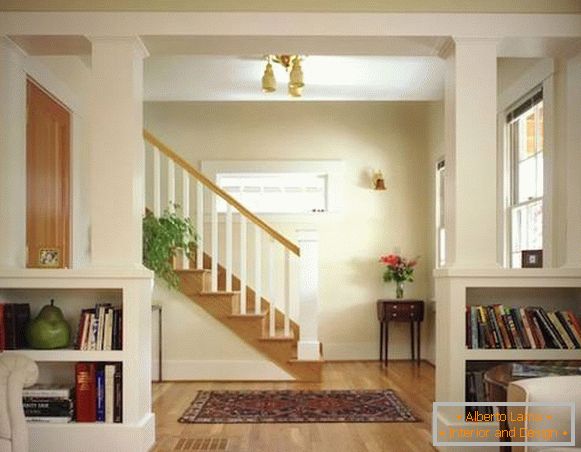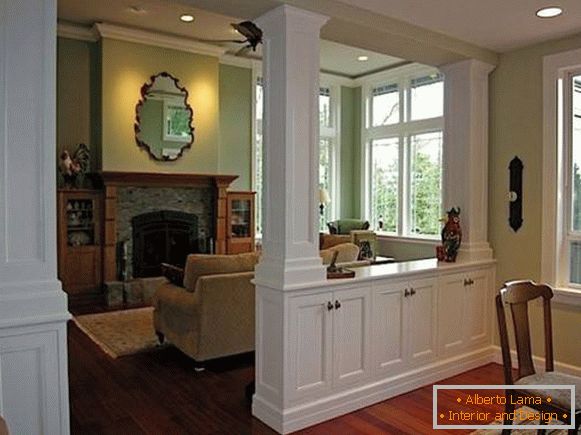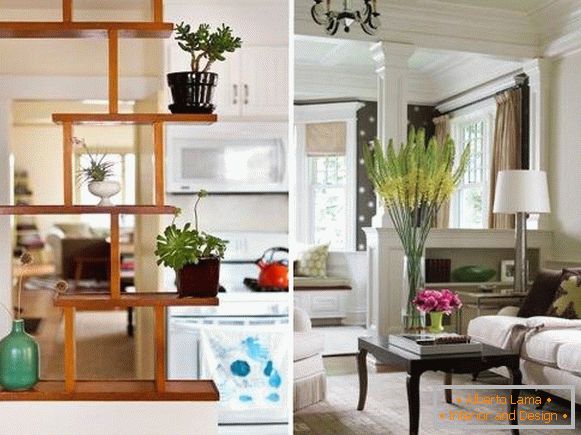 Curtains and fabrics
Many assume that the curtains look good only when hung on windows and doors, but in fact it is not. Beautiful textiles are the simplest and most cost-effective way of dividing a large space, for example, in a studio apartment or loft. In addition to helping to form the barrier needed to create an individual space, the curtains also pass light well and are most easily moved when you conceive the interior redevelopment.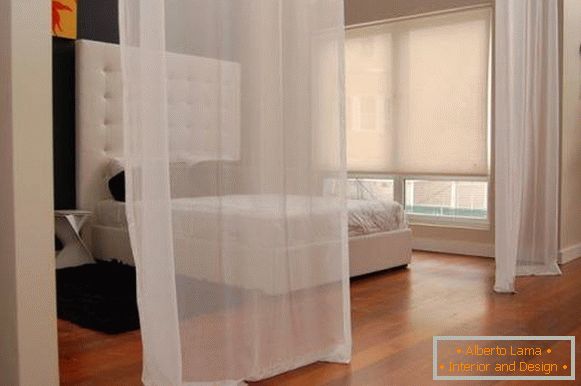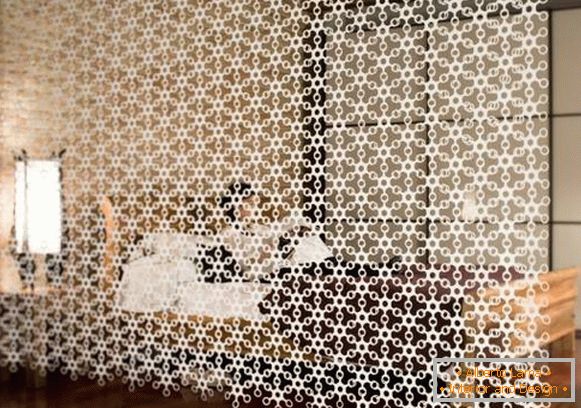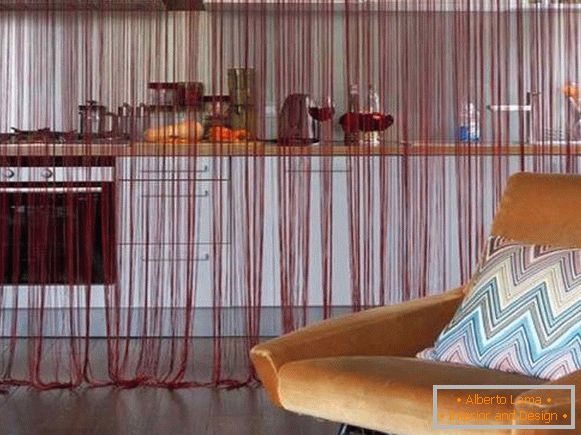 Bookshelves as dividers
That's really a wonderful way to divide the room! In addition to the fact that the bookshelf creates a separate space, it also serves as an additional place for storing various decorative trifles. Open shelves are best suited for such a case, as they provide an opportunity to showcase some of your most interesting exhibits and books to guests. And even when you decide that you no longer want to share space in this way, you can still use the bookshelf in other parts of the house.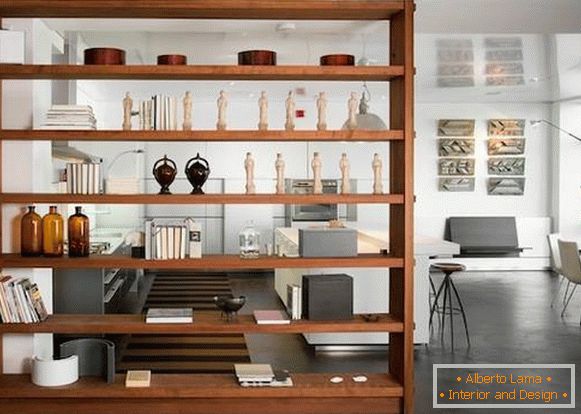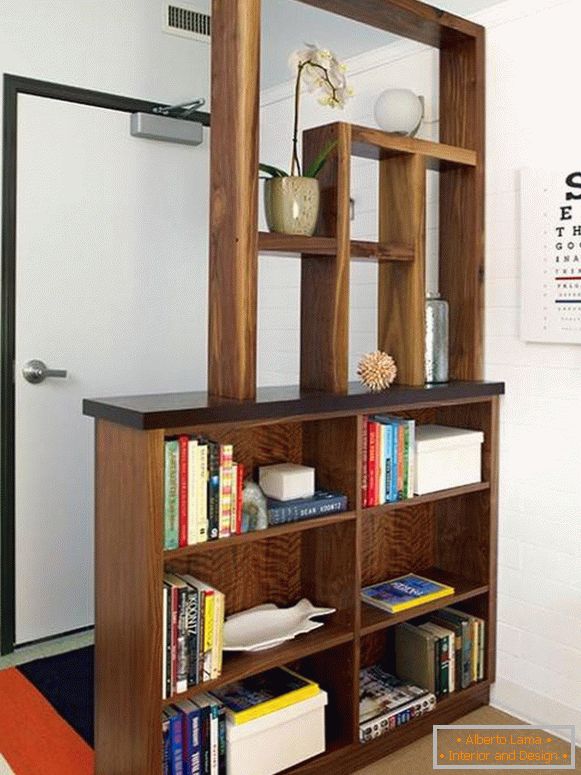 Special design partitions
We present you some more stylish partitions, the planning of space with which can be not so complicated and costly as it might seem. These ideas will be especially useful for those who live in a one-room apartment, where a kitchen, bedroom and living room are kept in one section of the living area.