Brazilian designer Nicole Tomazi A collection of things in the oceanic style, called Jangada Collection. The collection consists of four knitted things, made in the colors of a shade of blue.
The collection consists of a rocking chair, a seat, a flexible vase and a multi-purpose wall panel.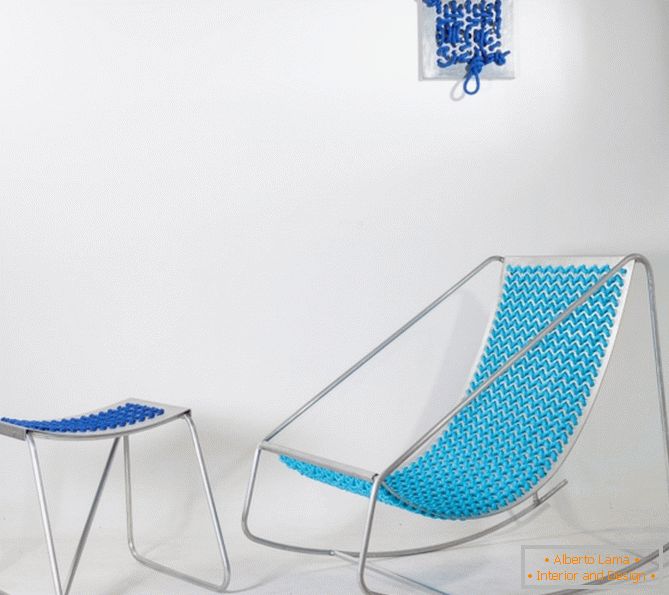 Parts are embroidered through perforated metal holes using a naval rope: "weaving the lines of the sea and the sky"The combination of metal and colorful blue rope reduces the coldness of the metal and brings a special atmosphere to the collection.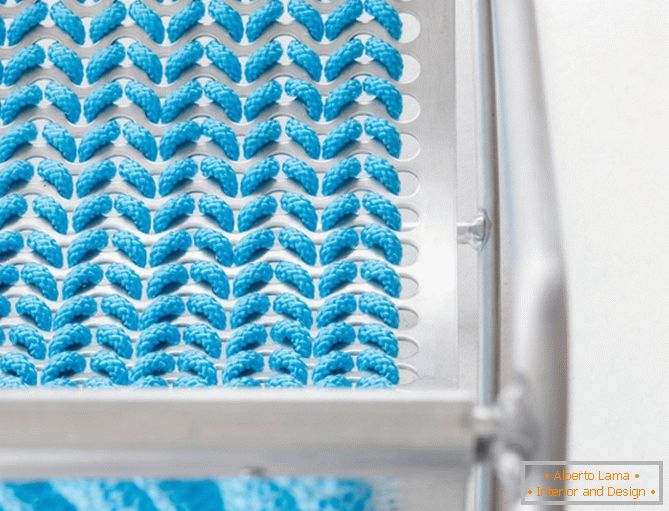 Tomazi not only decided to choose aluminum as the main material for the collection, he decided to show that In Brazil, they are very sensitive to the problem of waste management.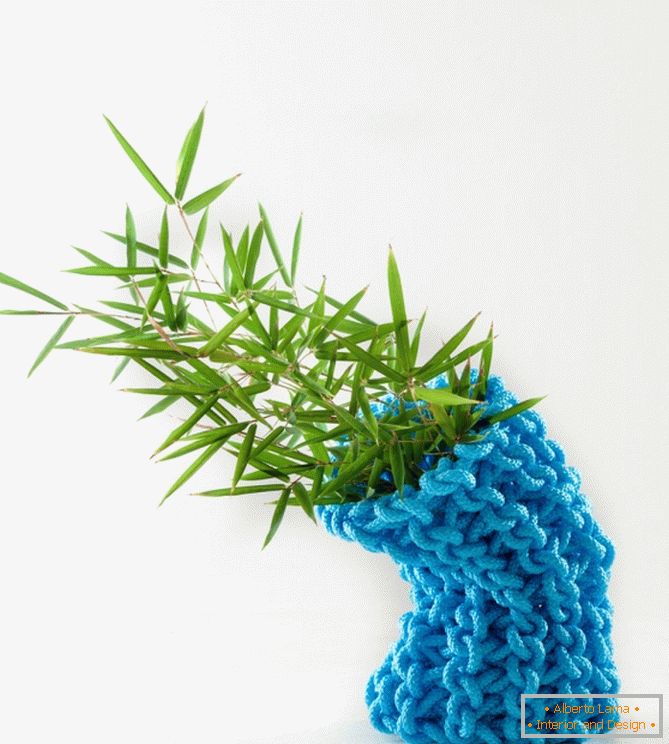 Photogallery Total | 19 pictures