The trembling of the flames, the crunch of the burning tree and the warmth of the bonfire have always positively influenced the emotional state of the person. Today, to experience this pleasure, it is not necessary to go to nature, cottage or in a country house. Thanks to modern technology, you can equip the fireplace in the apartment and bask beside it on cold winter evenings, enjoying the kind of fire. What are the options for this and how can I make a fireplace myself? Learn more! And enjoy 30 mesmerizing photos of living rooms with a fireplace.
What can be a fireplace in the interior of the apartment
Solid fuel fireplaces and wood-burning stoves, so popular in private homes, are nevertheless not a good solution for an apartment. They take up a lot of space and require large installation costs. In addition, because of the smoke they are allowed to equip only on the upper floors of high-rise buildings. Which of your neighbors will like to smoke constantly?
All those who wish to have a cozy fireplace in a city apartment, we recommend to look at the following options:
Gas;
Electric;
Bio-fireplace;
False fireplace (artificial imitation).
Consider their pros and cons!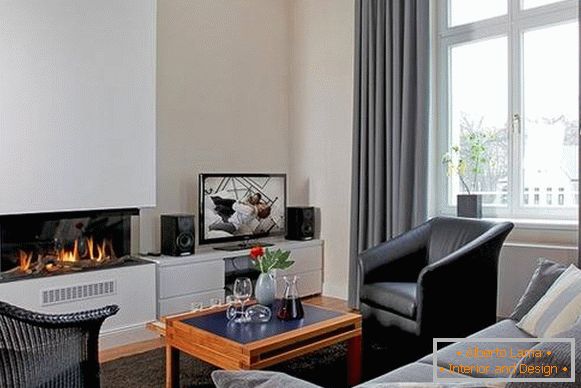 Also see: Selection of photo fireplaces in modern interiors
Electric fireplaces in the apartment (review + photo in the interior)
To date, electric fireplaces are the most popular type of hearth in an apartment. Not surprising, given its advantages:
No need for pipes and ventilation system;
Relatively low cost (cheaper than gas and bio);
Easy and fast installation process;
Ease of care (does not require cleaning);
Good fire safety;
Durability in view of absence of corrosion of details;
Ecological - do not emit solid particles and vapors into the atmosphere;
Emitting heat into the apartment, the electric fireplace does not heat up on its own, which makes it safe for children and pets;
It will be easy to move during repair.
It is also worth noting that some electric fireplaces have remote control. This makes it possible to conveniently adjust the brightness and power of the radiation.
Now let's list the shortcomings:
High energy costs;
Significant decrease in humidity in the apartment;
The electric fireplace heats only a certain area and is not intended to be the main source of heating. It produces as much heat as a large heater.
How do electric fireplaces look in apartments? Look at the photo: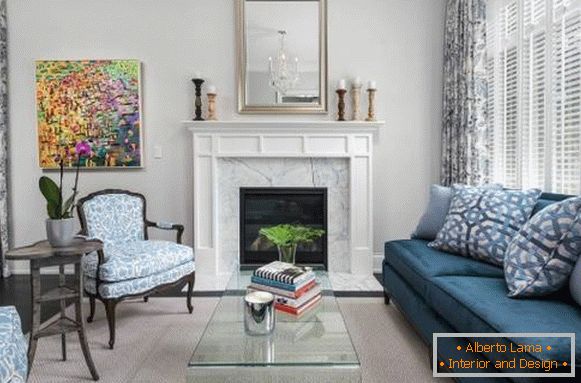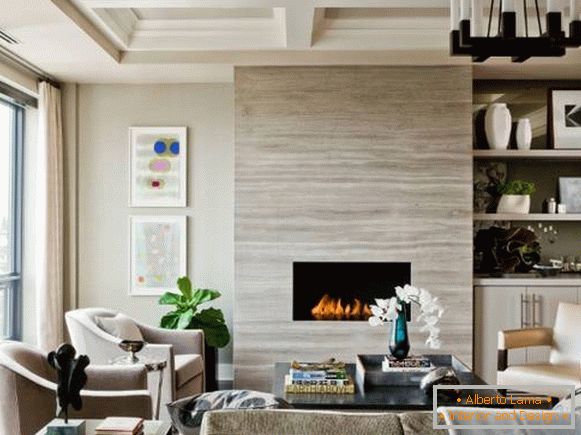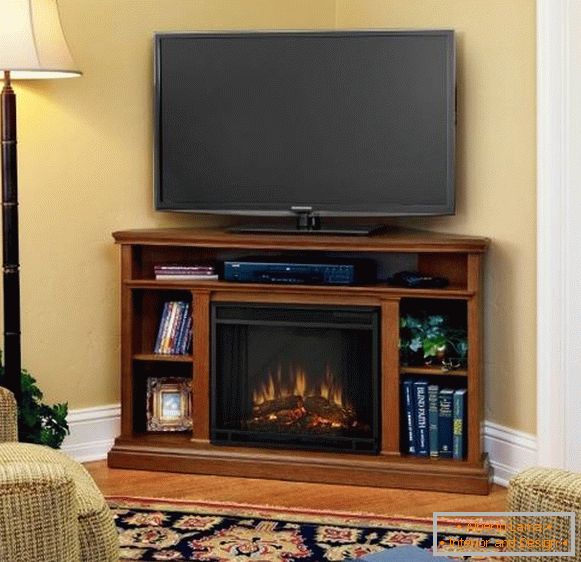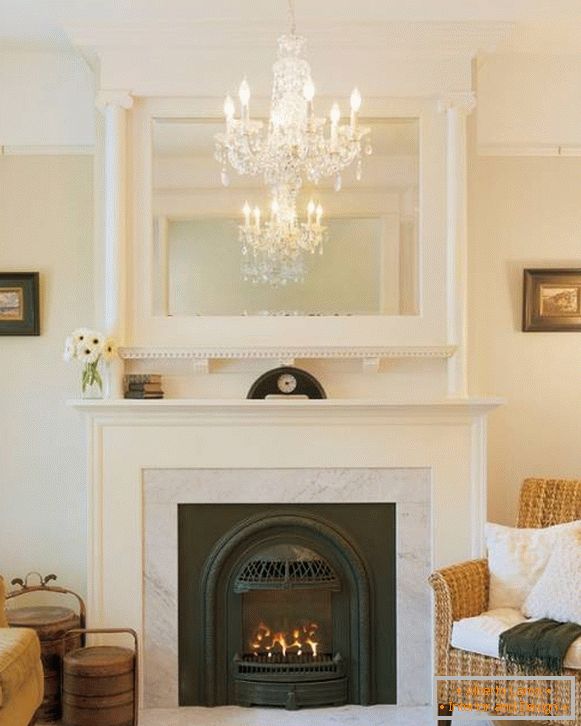 Gas fireplace in the interior of a city apartment
As fuel for the gas fireplace, you can use propane-butane or ordinary gas for cooking. You can connect it to the existing system, as well as to ventilation in the kitchen, to save equipment costs. Among other advantages of gas fireplaces in the apartments:
It emits much less harmful substances than solid fuel fireplaces and stoves;
A wide range of models (including built-in ones) is available that will decorate any interior design;
Installing a gas fireplace will cost more than an electric fireplace, although it can help you cut your monthly utility bills;
Blowers will help distribute heat around the apartment, directing it inside, and not upwards, as wood-fired boilers do.
When buying, make sure that the model you selected has a sensor that cuts off the gas connection when the flame goes out.
Minuses of using a gas fireplace:
Relatively high cost;
Increased requirements for the quality of the installation. You know what is fraught with a gas leak.
Now, appreciate how the gas fireplace looks in the interior of the apartment!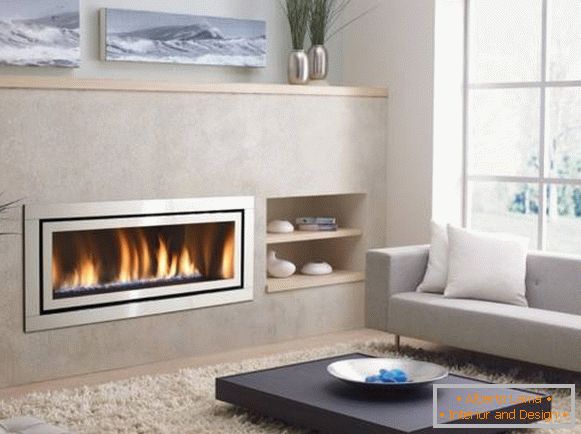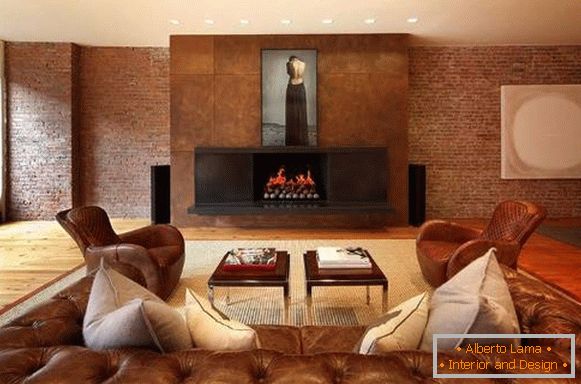 Also read: Cozy chalet style in the interior of houses and apartments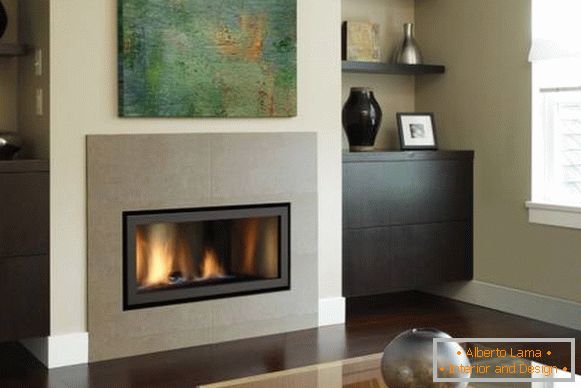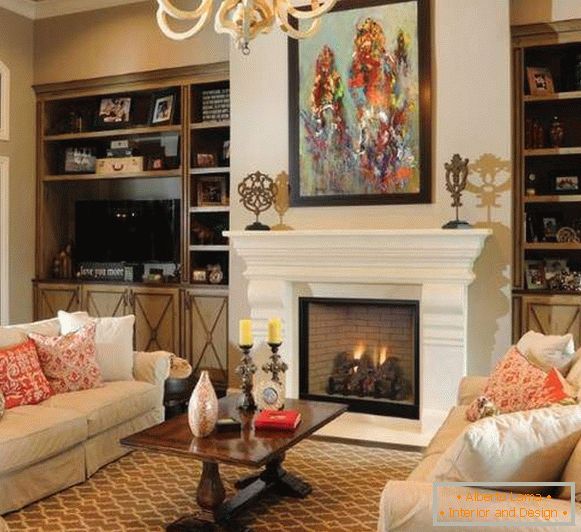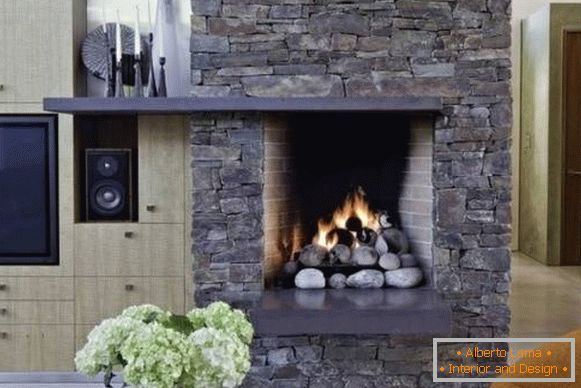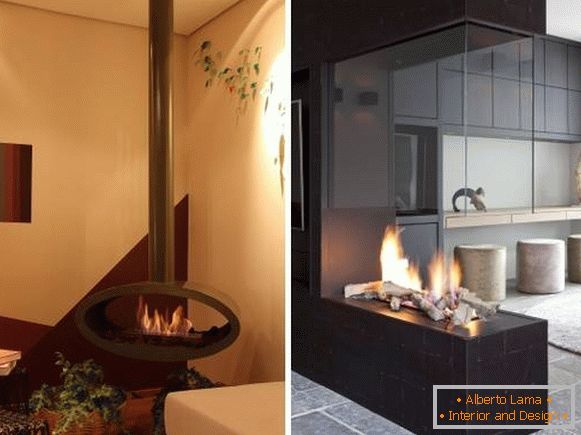 Alcohol or bio-fireplace in the apartment (photo of the interiors)
The bio-fireplace is perfect for installation in an apartment and can become a major element in the interior of the living room. Ethanol in the combustion process will produce heat and light, but without smell, smoke and fumes. This fuel is considered a safe and environmentally friendly product.
Also, fireplaces on bioethanol have other advantages:
Like electric fireplaces, they do not require the installation of a chimney;
They are portable and thus autonomous. They do not need to be connected to either a gas or an outlet;
The absence of ash and, in general, the need for any cleaning;
Highest level of environmental friendliness. Bioethanol is produced from fermented sugars, which are extracted from plant products.
If you turn off the power, you will not lose the heat source.
Disadvantages of bio-fireplaces look like this:
They are few, but they consume oxygen. If you use it too long, you will eventually have to open the window for a few seconds to refresh the air.
The high cost of fuel.
It should also be borne in mind that gas and bio-fireplaces do produce heat during operation, while electric can create the appearance of a fire without the release of heat. This allows you to use them even in the summer evenings.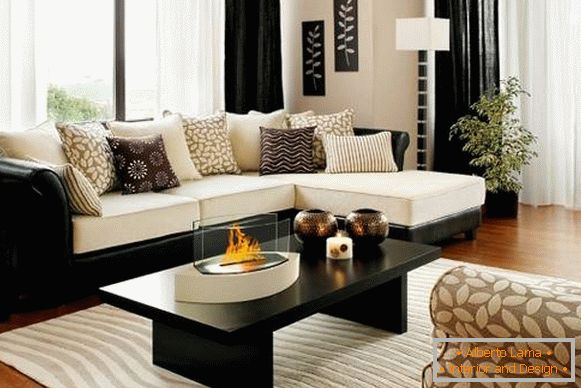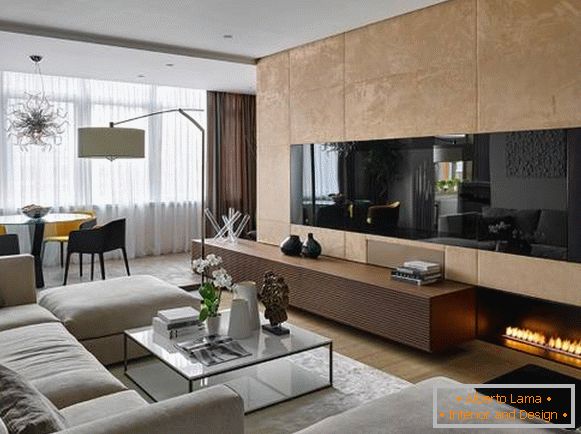 Also read: Choose a fashionable carpet for the living room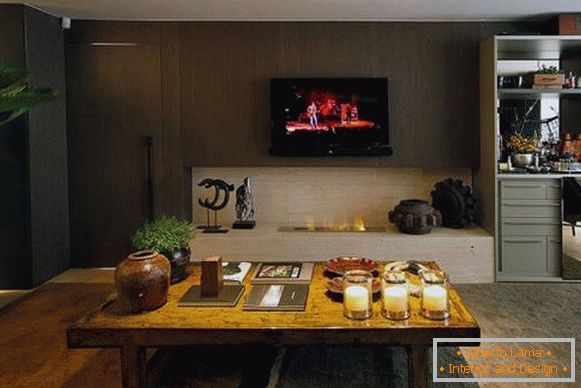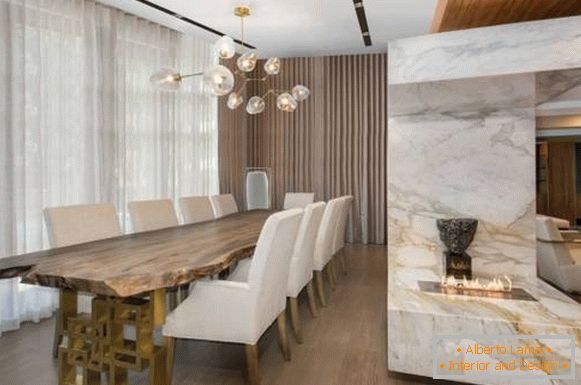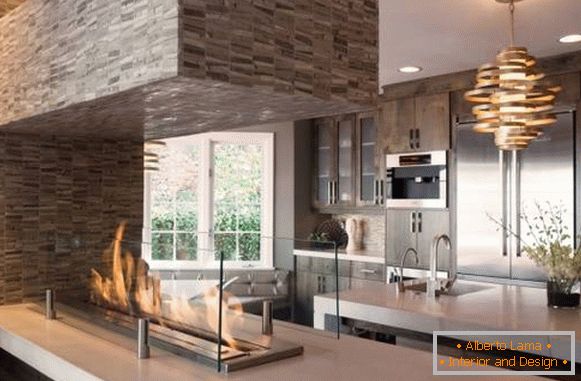 Simulating a fireplace with your own hands in the apartment - photo in the living room
Probably among our readers there are those who already have a good heating system, but do not mind decorating their living room with imitation of a fireplace. You can make a false fireplace in your apartment with your own hands and use it as a shelf for books, candlesticks, photographs, souvenirs etc. Also you can put candles in it to create some kind of hearth. We offer you several ideas with photos, how to create an artificial fireplace in the apartment.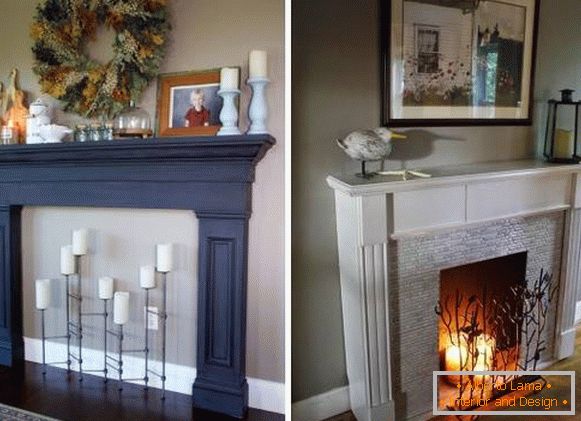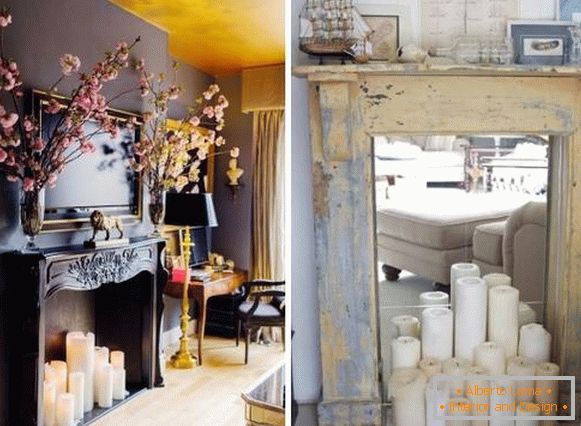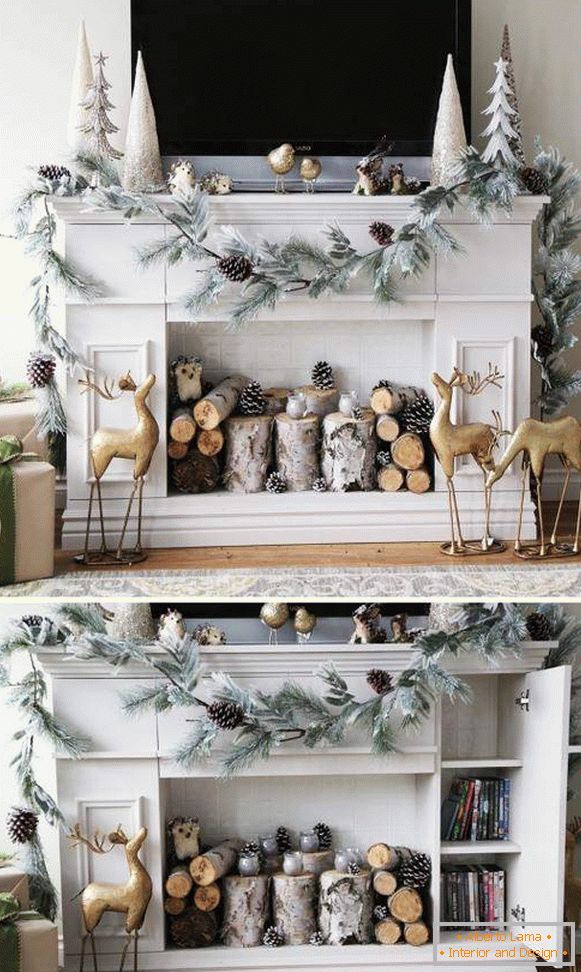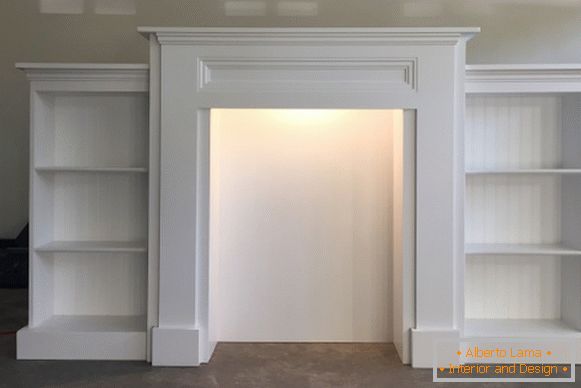 Also read: 35 Ways to Decorate an Interior with LED Strip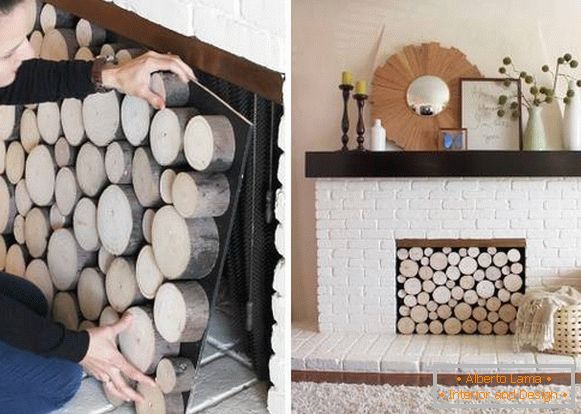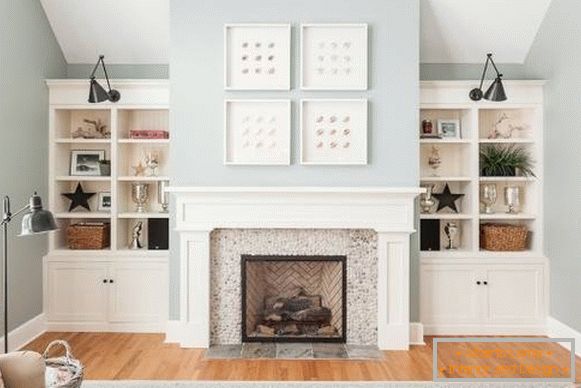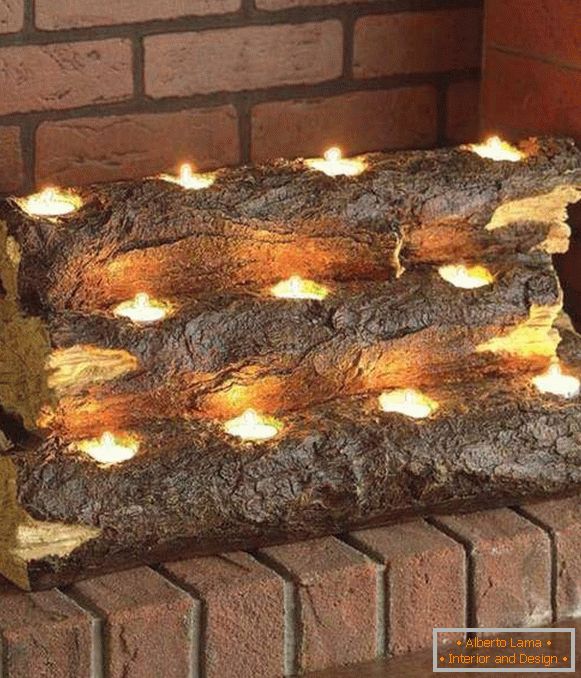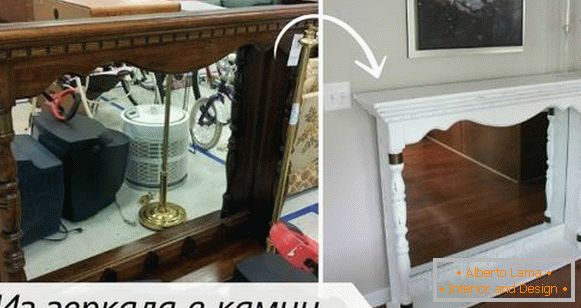 How to make a fireplace in an apartment with your own hands
Finally, let's see a few more options for equipping the fireplace in the apartment with their own hands.
Step-by-step instruction 1: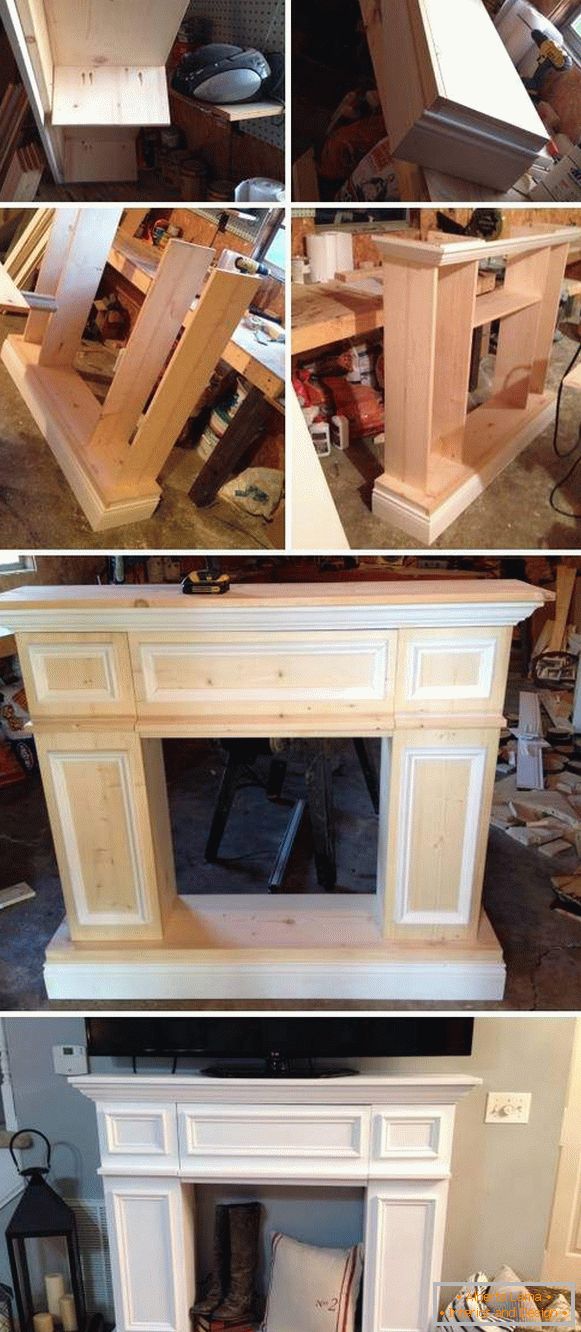 Also read: 10 лучших вещей, что можно сделать для дома своими руками
Step-by-step instruction 2 on the photo:

Step-by-step instruction 3: