With its bright and bold colors, elegant furniture and brilliant accents, the retro style is constantly returning to the top trends in interior design. Designers predict a jump in the popularity of this style in 2015, which means now it's time to give the retro-style charm to your home! And this does not mean that now it should look old-fashioned. Instead of copying old interiors, you can create a new, modern retro theme, for example, by adding a pair of chic pink retro chairs, a patterned carpet or other details to the gray interior that will make your home original and slightly crazy.
For your inspiration, we present 20+ photos of living rooms in various manifestations of retro style!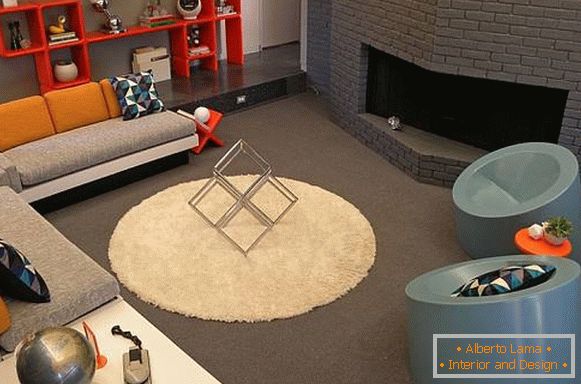 1. Celebration of color in the interior
Most often, design ideas for creating a retro style are associated with the use of bold colors, as well as intricate patterns and shapes. At the same time, an abundance of bright colors can suffocately act on our psyche, so it is important to make bright accents look sophisticated and organic. To do this, you can add to the interior of several classic chairs, an unusual coffee table and a couple of vintage decor elements. Remarkable means of adding a retro spirit to the interior are bright bookshelves, cabinets and shining chandeliers. Combine them with colorful pillows and neutral upholstery of the sofa.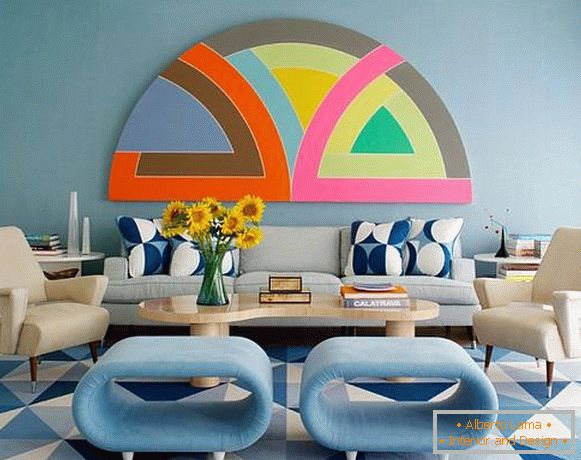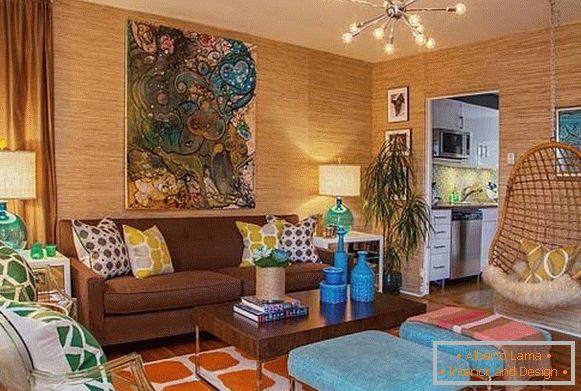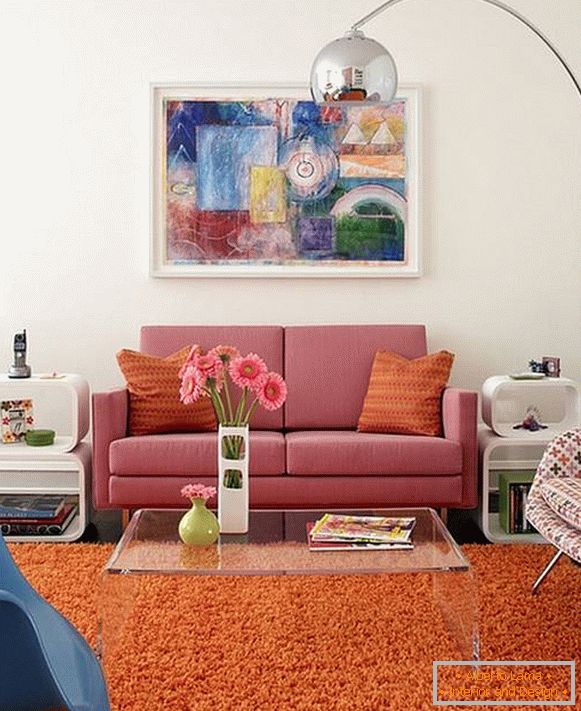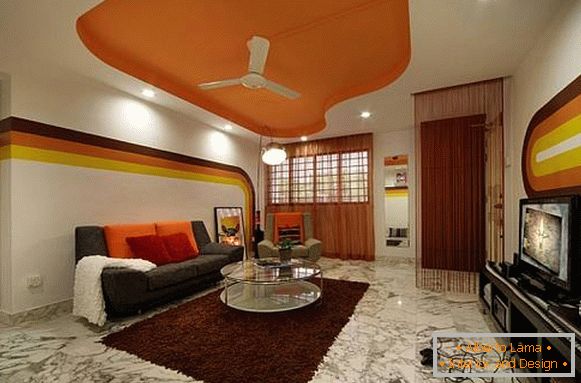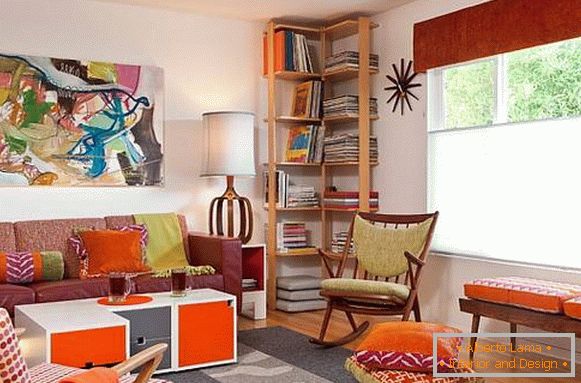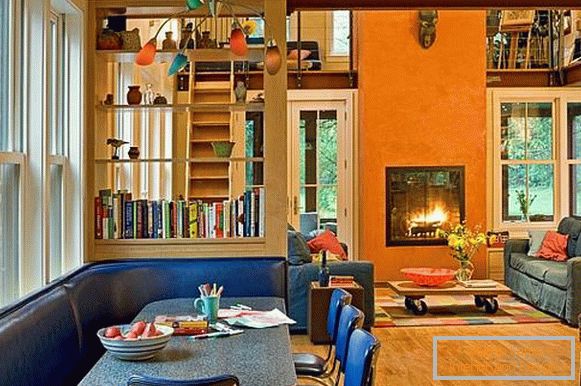 2. The combination of modern style and retro
Since fashion comes and goes, and repairs always take a lot of time and money, then perhaps the most practical solution for you will be to combine the rigor of modern interior design with a subtle addition of retro style. Leave the walls of the interior in neutral and add some bright retro objects to the room, for example curtains, ottomans, chairs, a coffee table, a picture or the like. The idea is to create a timeless living room design that can then be easily changed without much expense.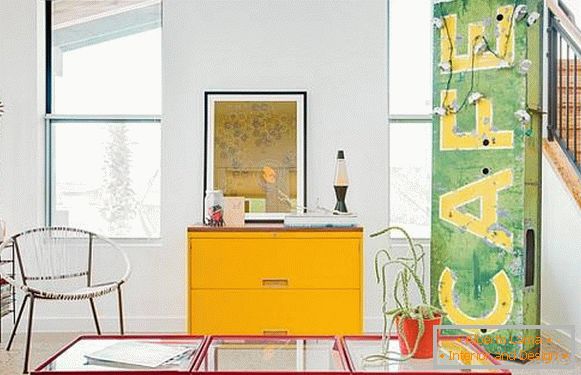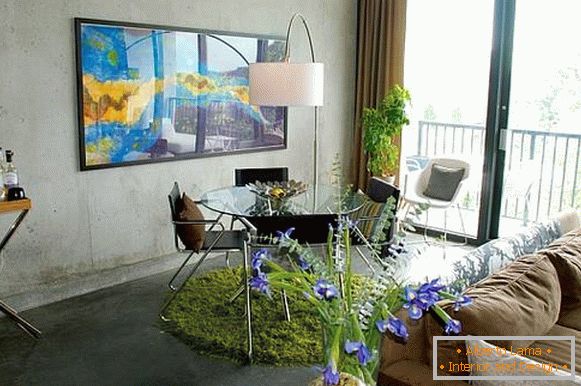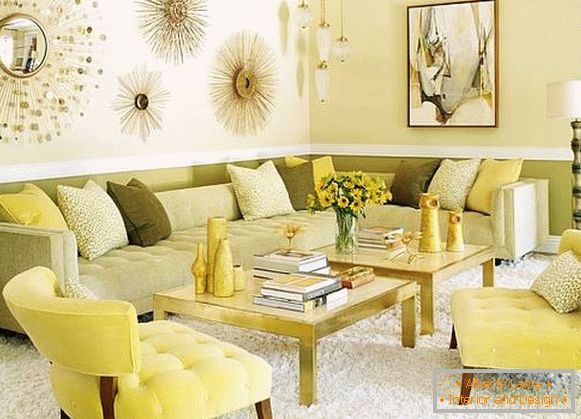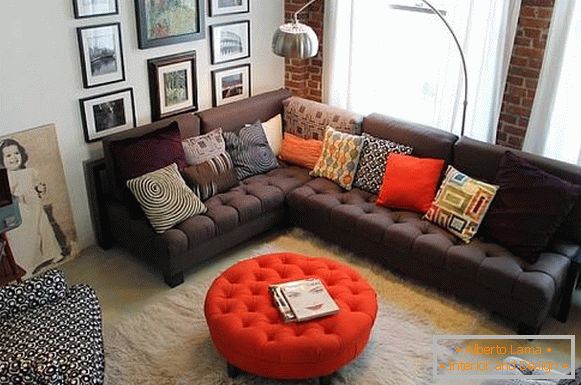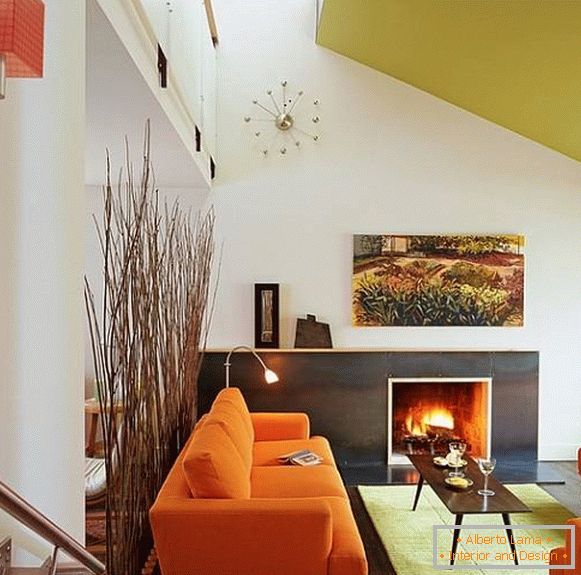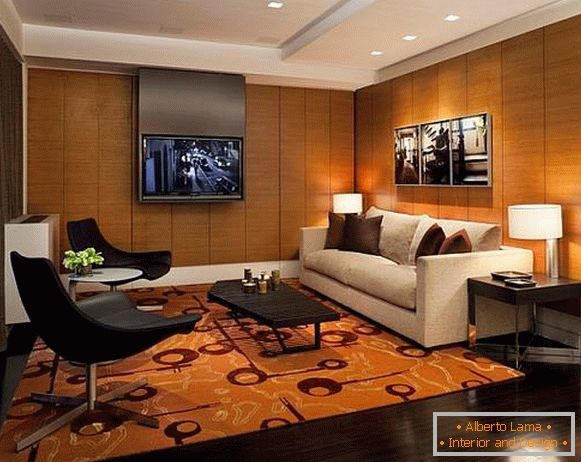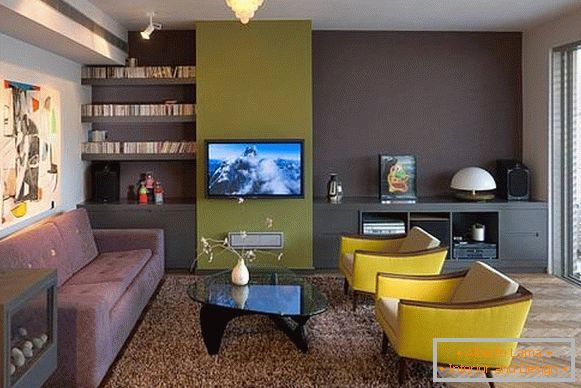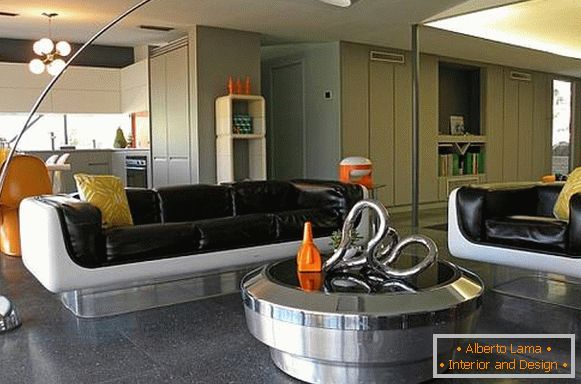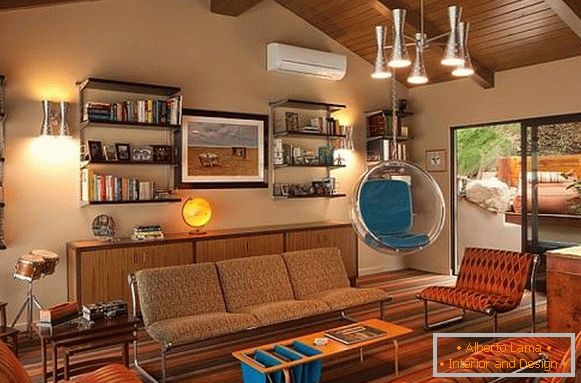 3. Inspiration with stylish furniture from the 50's
The 50s became one of the most iconic in the furniture industry, including in the USSR. Universal minimalist forms, high-quality varnishing methods and general elegance of furniture of the 50s open unlimited possibilities for decorating the interior. To move away from traditional trends and get a retro style, combine this cult furniture with such fervent shades as pink, red and orange, or create a fresh look with the addition of green and blue.