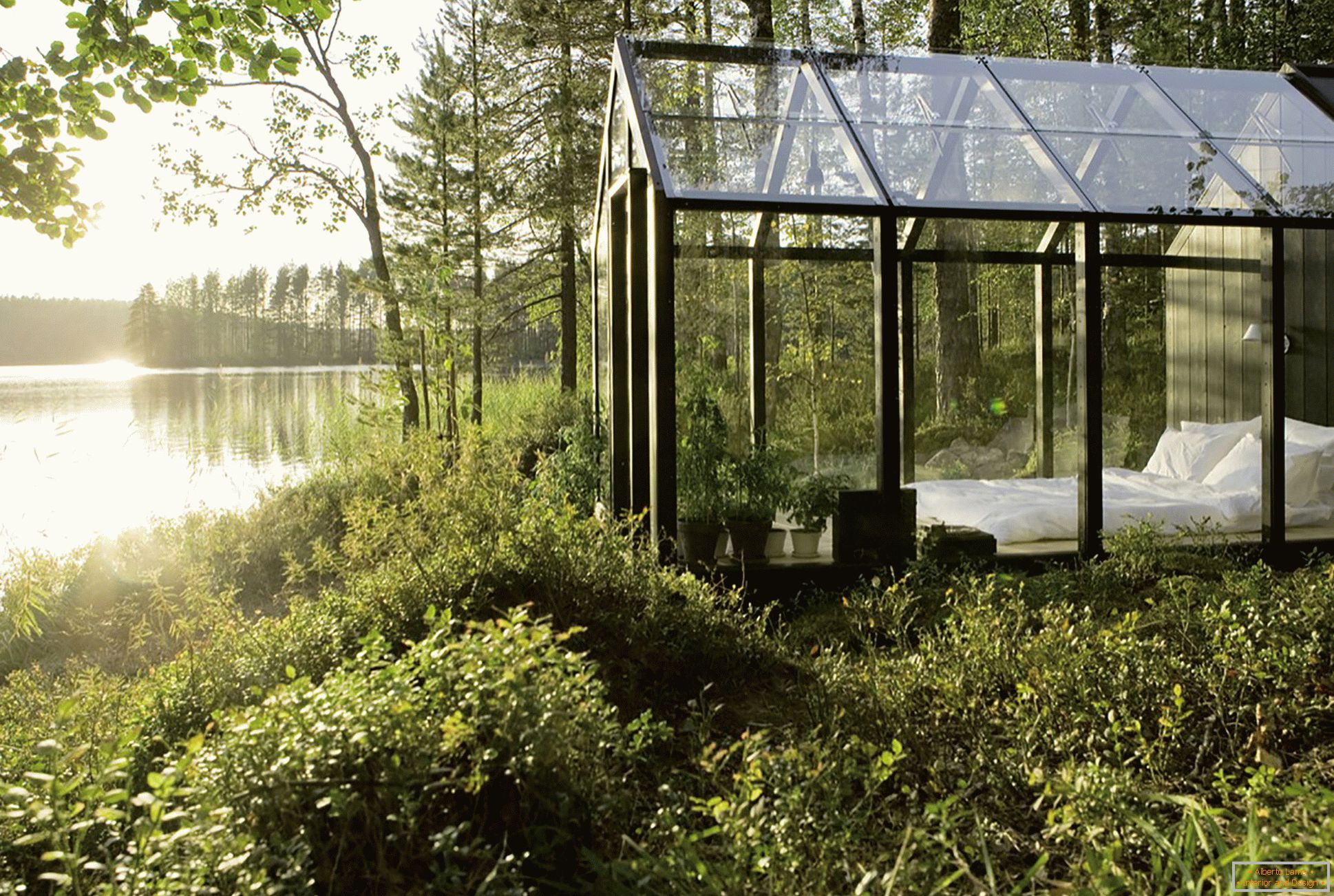 Unusual greenhouse design
Interior designer Linda Bergroth and architect Ville Hara presented an incredibly interesting design of a greenhouse, surrounded by primeval Finnish nature, in the heart of the forest by the river. An unusual design consists of a traditional garden shed and a bedroom.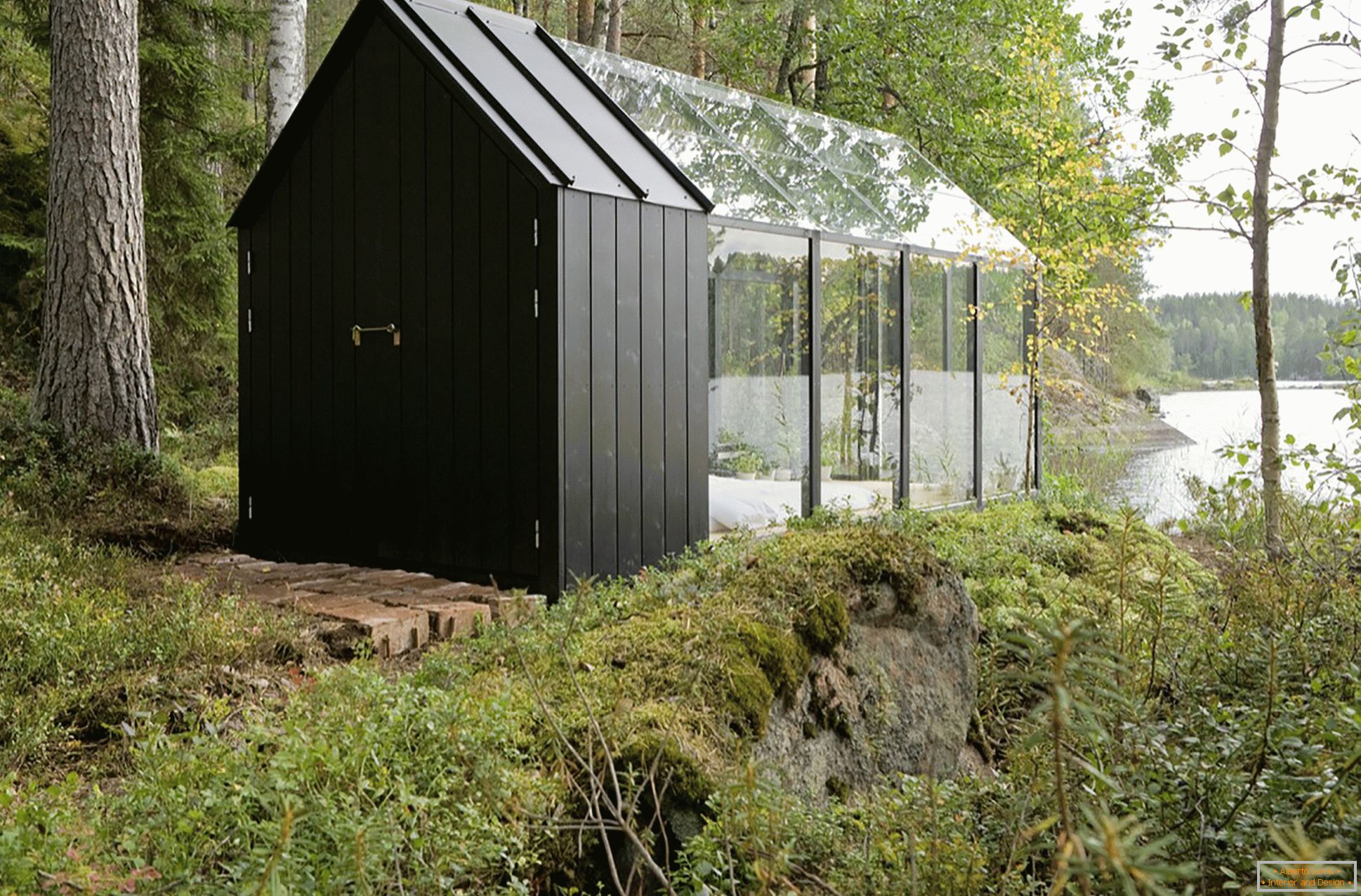 Greenhouse on the river bank
The greenhouse can be used to store garden tools, grow small plants and even for recreation and entertainment! The bed in white contrasts with the black rafters. In the dark time, the space is lit by lamps with metal lampshades hanging from the ceiling. In addition to the bed, the interior of this amazing home is made up of a stereo system, a small curbstone and pots with plants.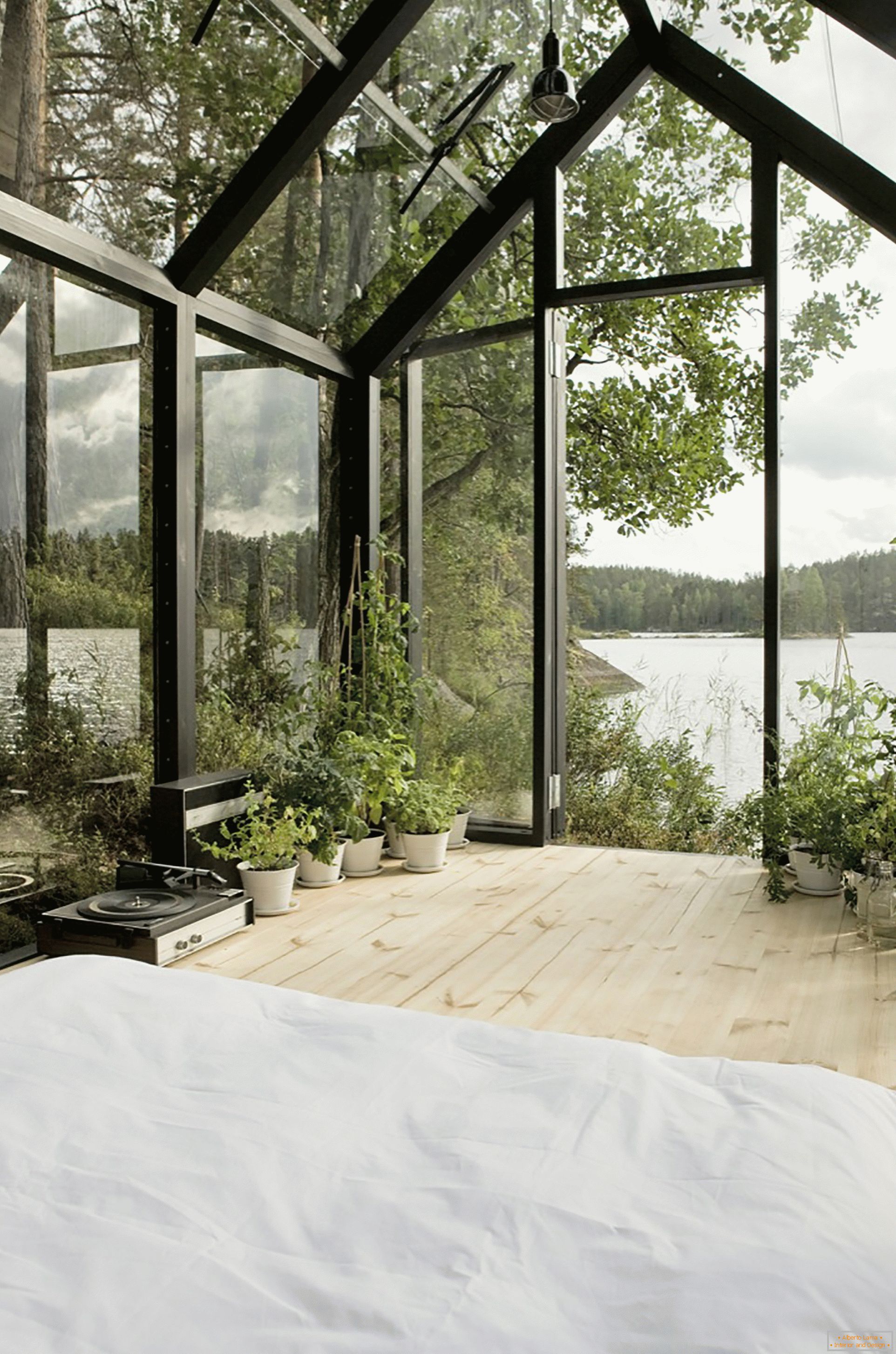 Recreation Area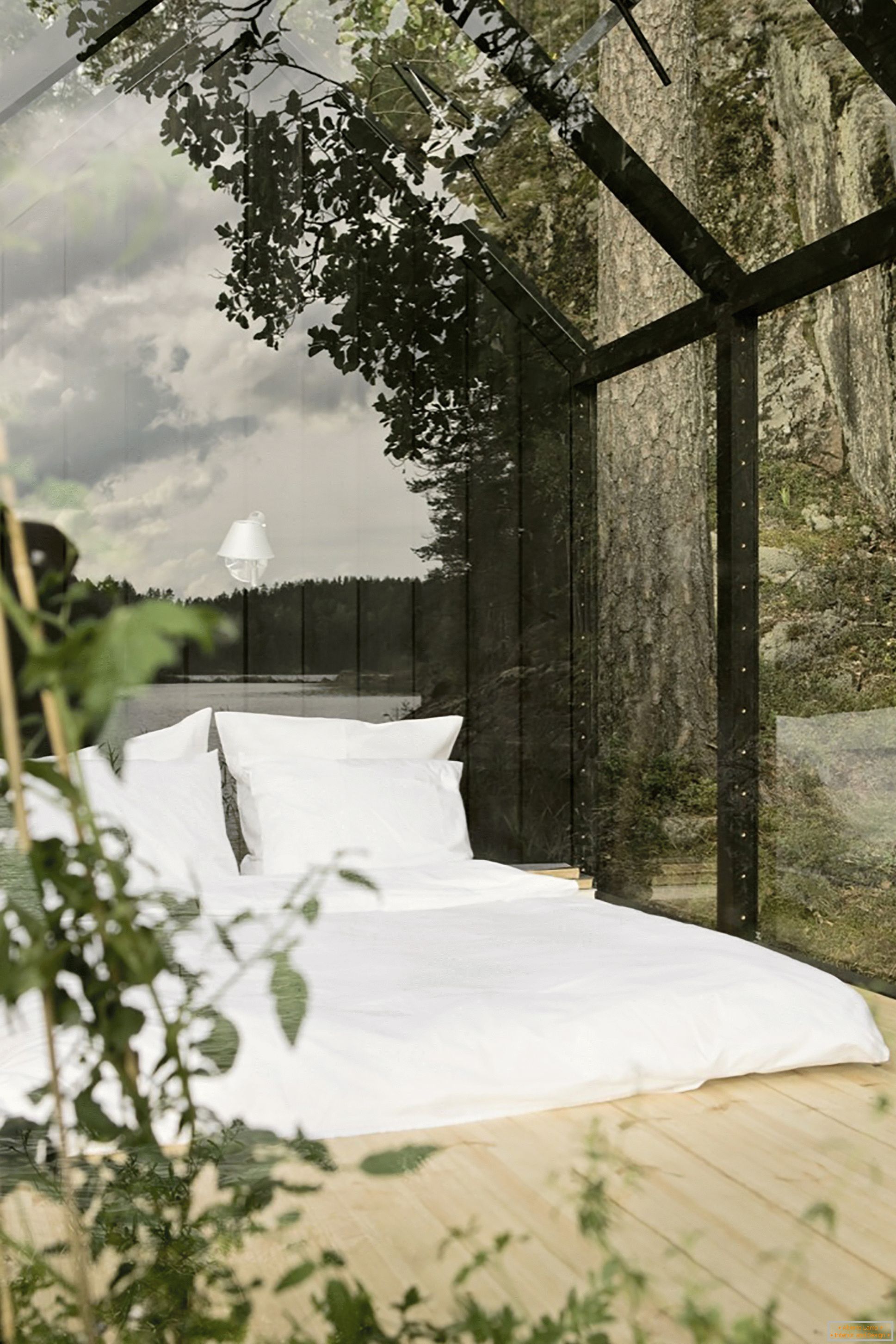 Bed in the greenhouse
In the greenhouse it is comfortable and cozy, and in addition the modular structure and canopies are easily repaired if necessary. The rafters of Finnish production are made of high quality pine wood, and the panels are made of durable unbreakable glass.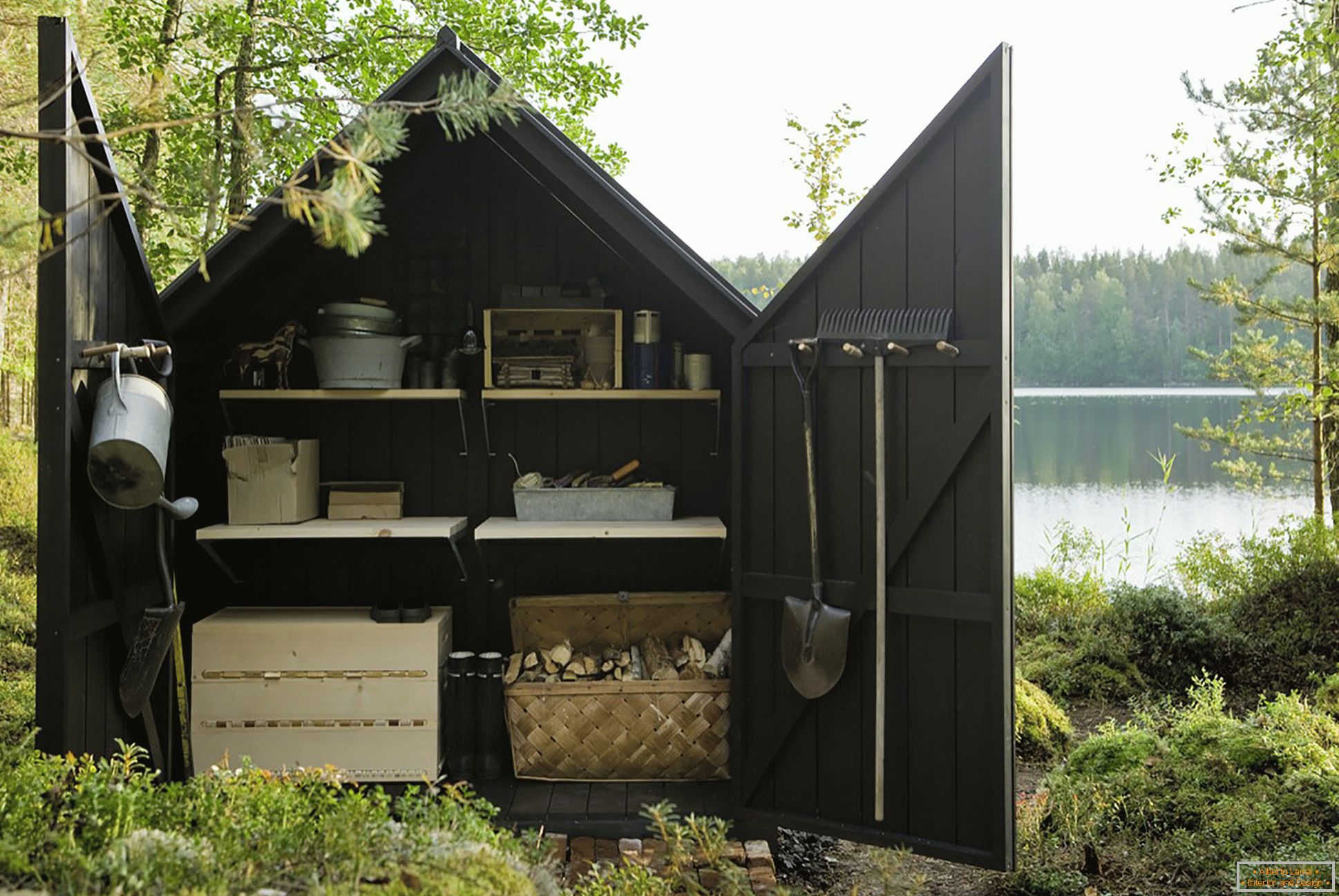 Storage space for garden tools