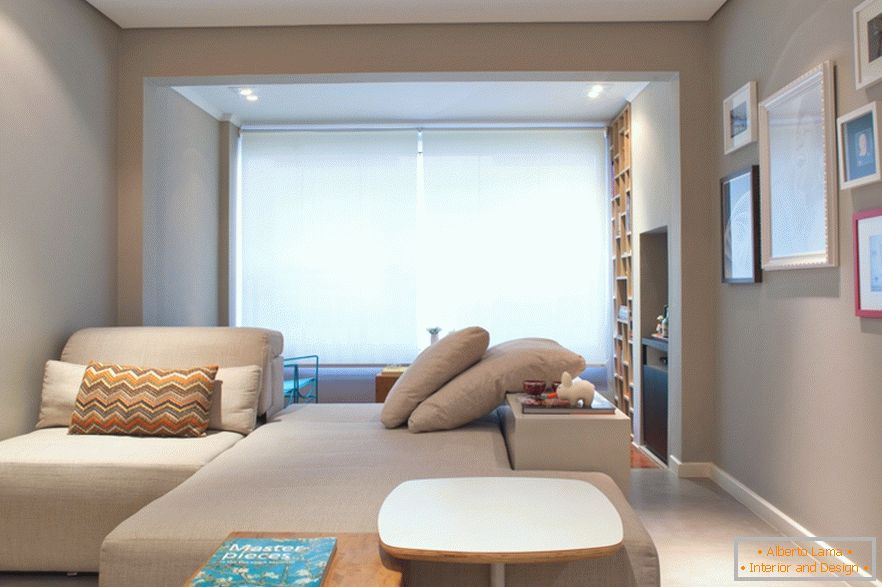 The object Brooklin Apartment, completed in 2012, designed by the studio Kwartet Arquitetura. This creation is in São Paulo, Brazil. This is a small modern apartment: the desire of the family was to keep the three bedrooms.
The living room is really close, but it should become comfortable and practical for everyone. This was the main problem of repair.
Since the living quarters are very narrow, a difficulty arose with the arrangement of the furniture. The installation of a double-sided sofa created two different spaces for comfortable placement.
"A young couple plans to have children. For this reason, it was decided to reconstruct 95 sq.m. housing in São Paulo.
Due to budget constraints, more efficient use of available space was planned. They wanted design of the object environment, which would be flexible and clean.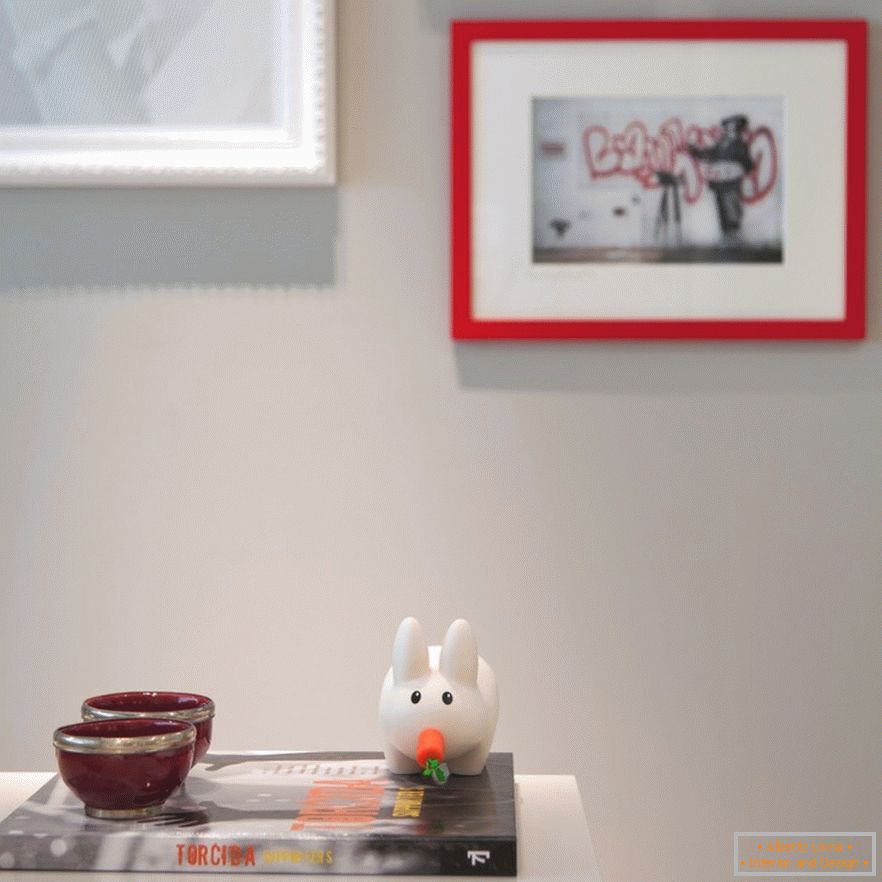 Since the hall and kitchen are really small, they were combined, generating a large environment. The doors to the terrace were dismantled, and new windows were installed on the facade of the building.
Thus, adding an additional area to the recreation room. Light gray tiles cover the entire floor surface, except for the former open area, where the wooden cover freijó warms up the situation.
Neutral greyish shades are applied to the walls to visually combine the zones.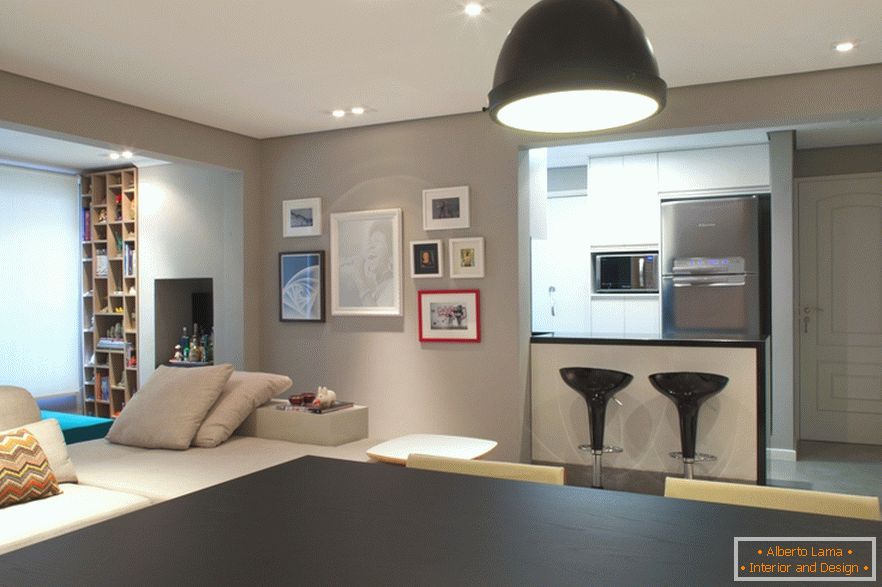 Oak bookcase, bar, barbecue harmoniously blended with the decorating expansion. The table-top black desk, the lacquered TV stand are designed as a single unit, thus optimally using the space.
White, kitchen set and polished ink granite provide a pleasant play of contrasts. The modern washbasin is constructed in satin finish, and the mirrors make the toilet much wider than it really is.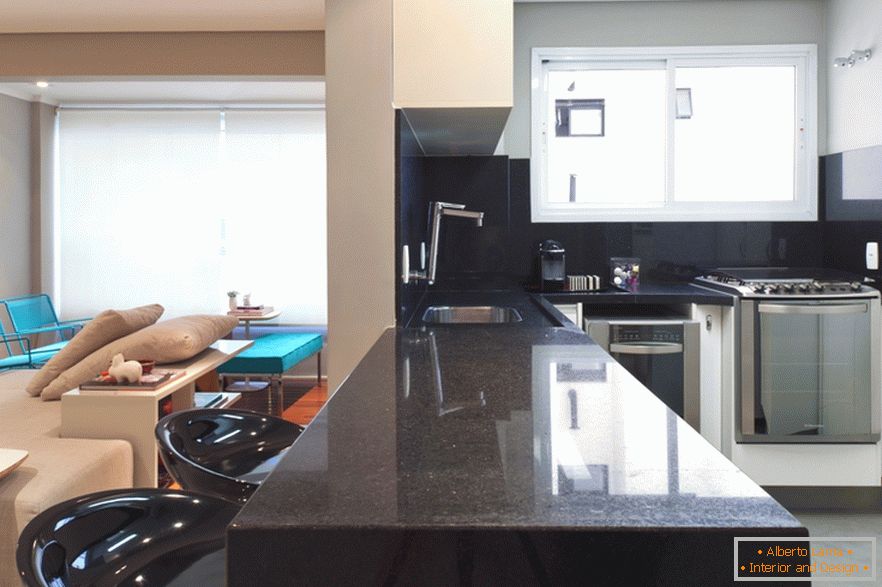 Modular with beige upholstery sofa is the central piece of furniture, very mobile in use. The layout is inconstant: modest, wooden benches and a table can be placed where appropriate.
The magazine setting and seats for the dining corner are also made of wood, and the turquoise chairs add colored touches.
Not quite snow-white curtains provide privacy and protection from the sun. Artwork on the walls adds personality interior».