The holiday comes to us, the holiday comes to us ... Well, it's time to look for unusual ideas for decorating the house, which will make it even more special and memorable!
It has already become a tradition that apart from the tree we also decorate the windows for the New Year. Festive decoration and decor of windows will help create the right atmosphere, not only in the interior of your home, but also beyond. So why not share your love for the winter holidays with everyone? In this article you will learn how to decorate a window for the New Year with your own hands using paper, paint, natural materials and other improvised means.
We bring to your attention 5 best ways and 30 photos for inspiration!
Painting through stencils - the way № 1 decorate the windows for the New Year
To paint windows with a stencil is perhaps the easiest way to create a magical mood for the New Year and Christmas. Of course, you can include your imagination and just draw on the windows everything that you associate with the holidays. But if you are not sure about your artistic abilities, then we have picked up for you some simple templates and stencils that can be printed, cut from paper or even simply redrawn. Santa Claus, snowmen, deer, hares and cozy houses are just what you need!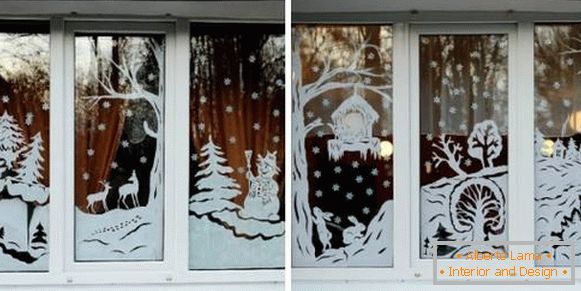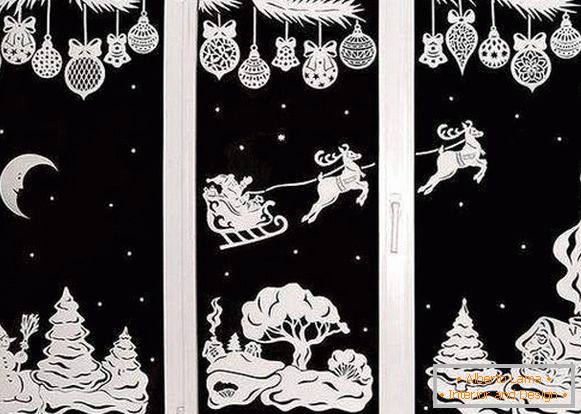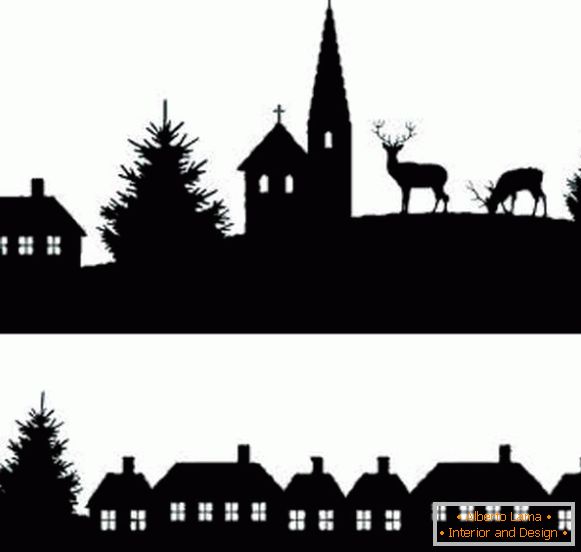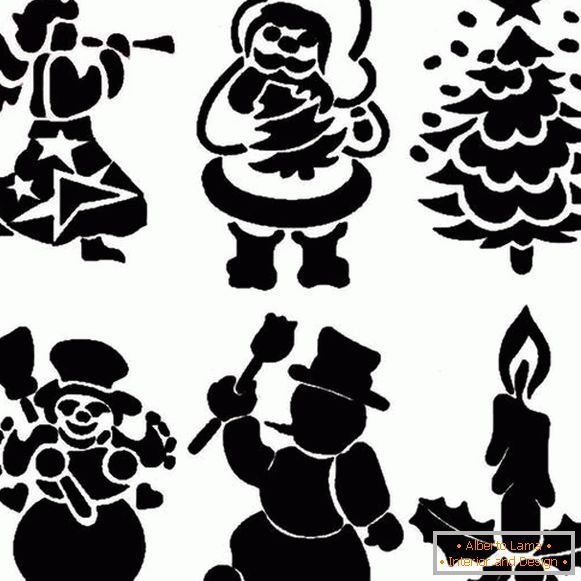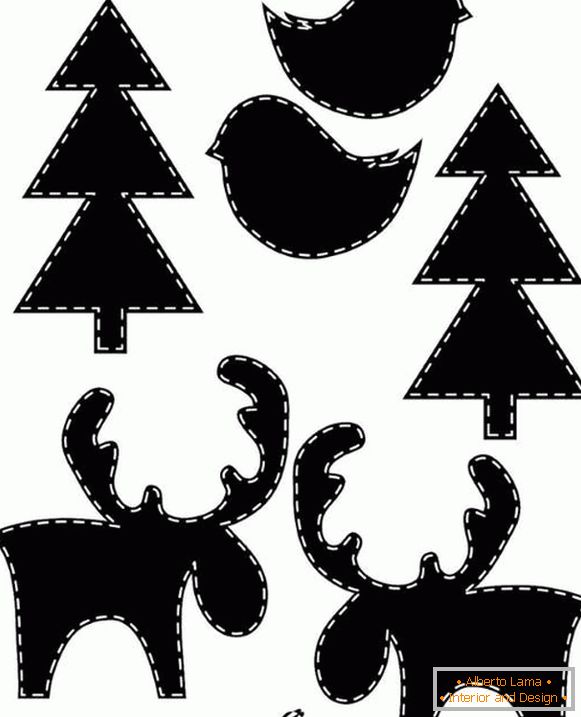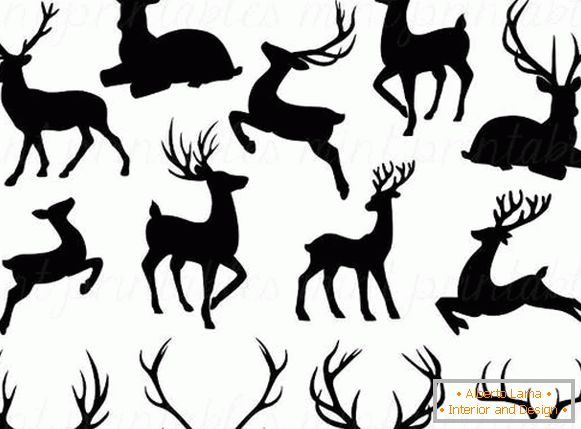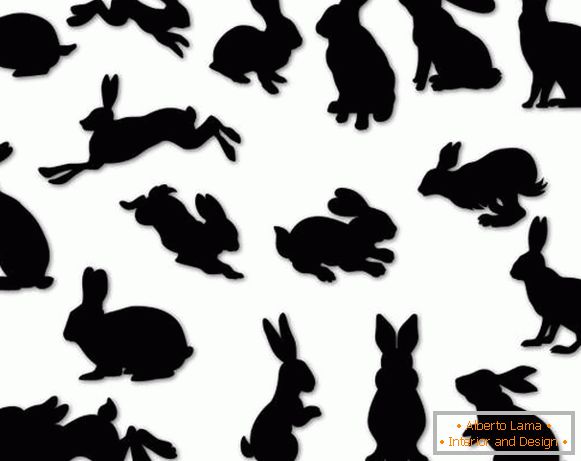 Fabulous New Year's decorations for paper windows
Unlike paint painting, paper decor for windows will be much easier to clean. Today it is not so often glued to the glass, how many hang on threads and garlands or even put on the windowsill. In the photo below you will see how beautiful it is possible to decorate the windows for the New Year with the help of scissors and paper alone. Drawing and cutting of spruce and houses is quite easy, but the stencils for snowflakes are found in our article. Unusual decor ideas for the New Year.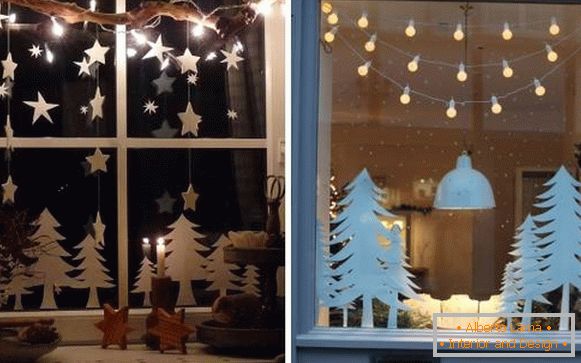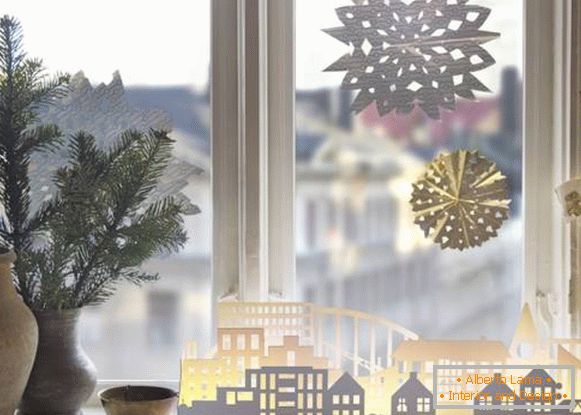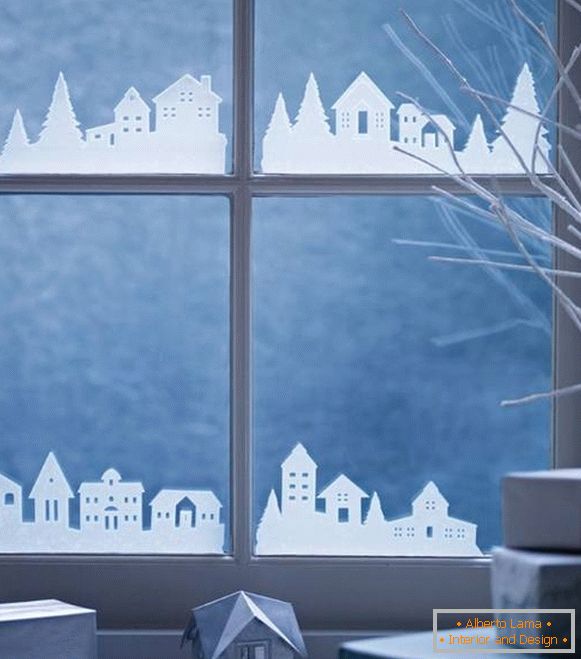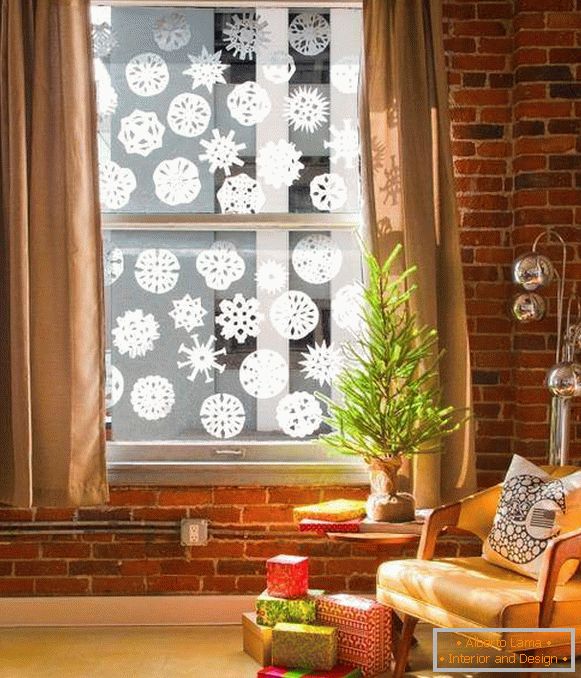 Also read: Stylish and original ideas for a Christmas tree
Decor of windows with New Year's wreaths and garlands
Wreaths and garlands are among the most popular New Year's decorations, so for sure there will be in every house. But even if not, then inspired by the ideas on the following photos, you can easily make such decor yourself.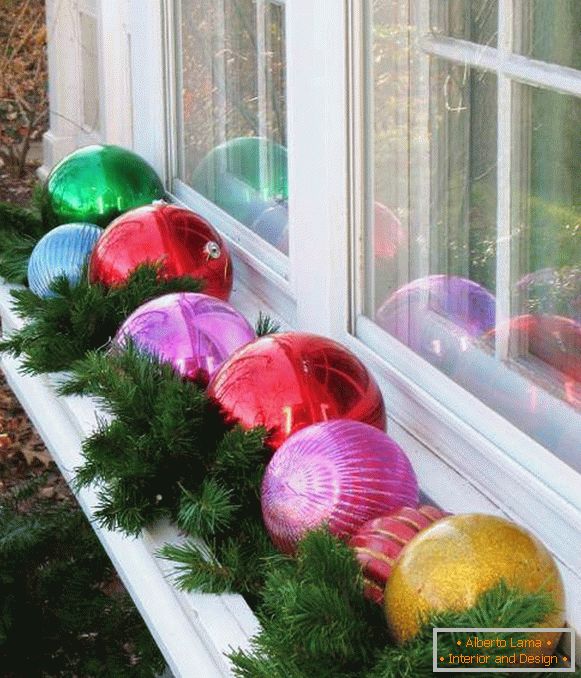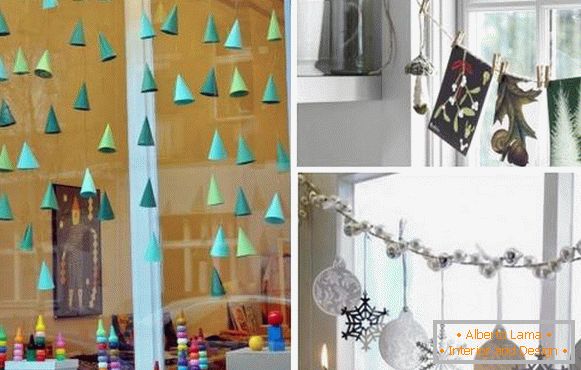 Also read: Magic New Year's interiors - a selection for inspiration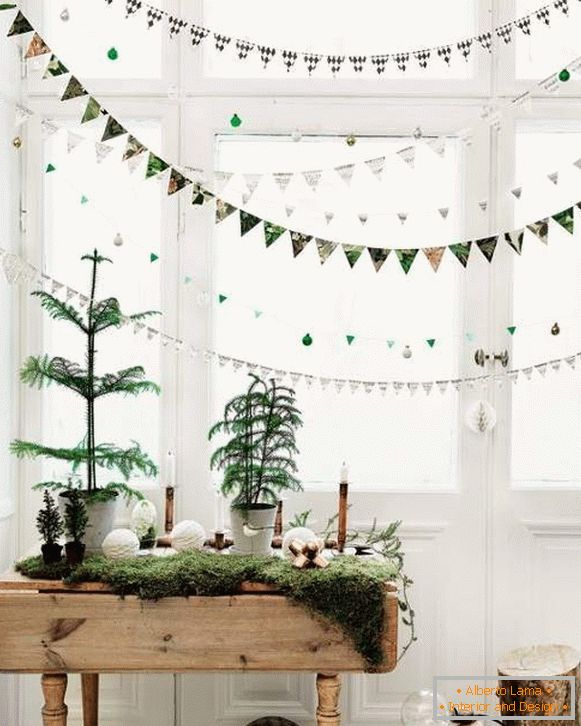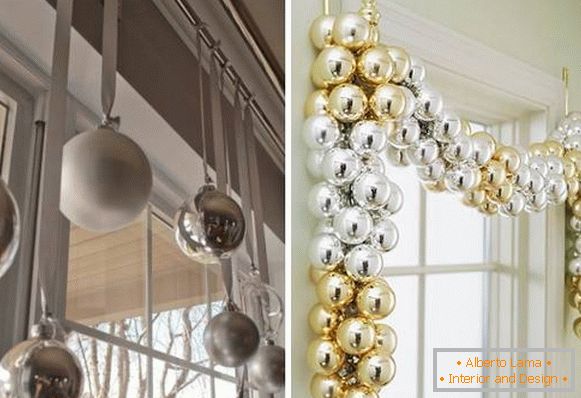 Christmas toys, colored paper, old cards and garlands - this is not a complete list yet, how to decorate the window for the New Year. Further more!
We decorate the windows for the New Year with candles and lights
The days have already become very short and the shops are the first to start putting Christmas trees and lighting New Year's lights. It's time for us to join in and warm up our houses and streets together!
LED garlands are safer, and candles are more romantic and cozy - what will you choose from this? Tell us in the comments about your favorite Christmas decorations!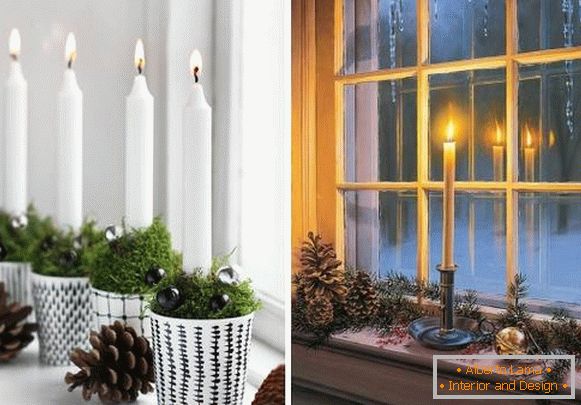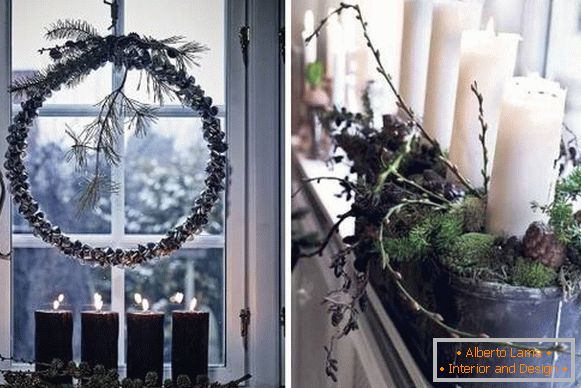 Also read: The best ways to apply LED strip in the interior
How to decorate a window for the New Year with natural materials
Today, people are much more consciously choosing the decor for their home, preferring things of natural origin whenever possible. Moreover, they are in fashion today. If you want to know how to decorate the windows for the New Year 2018 best, then the last 5 photos in this article are specially for you!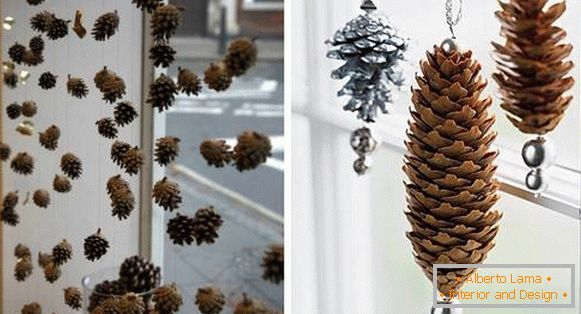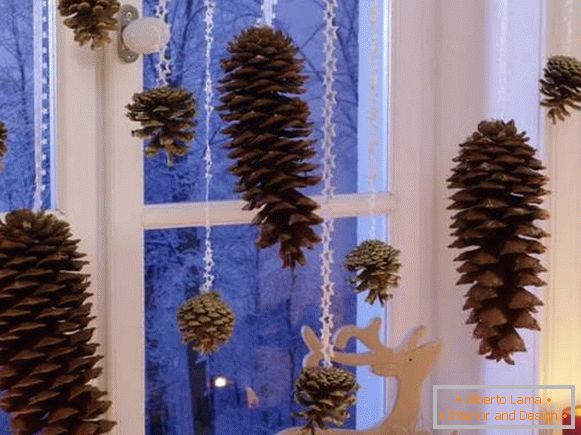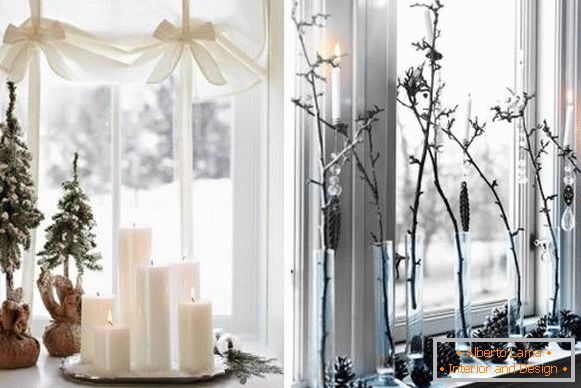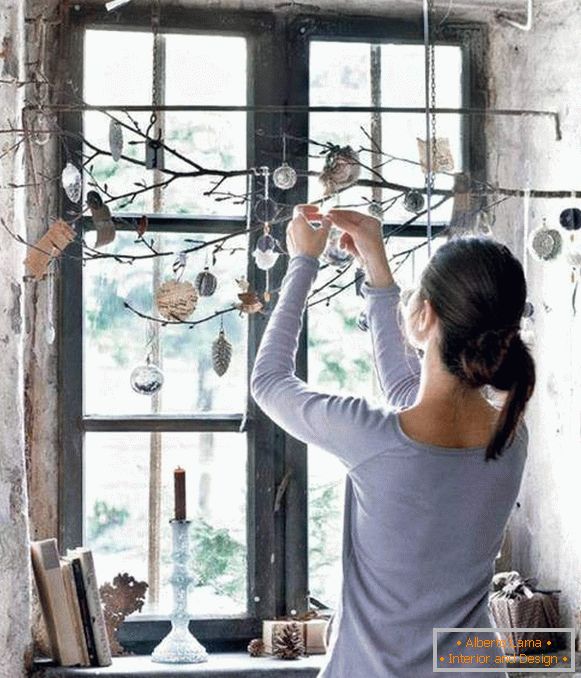 Also read: Knitted crafts for home for the New Year