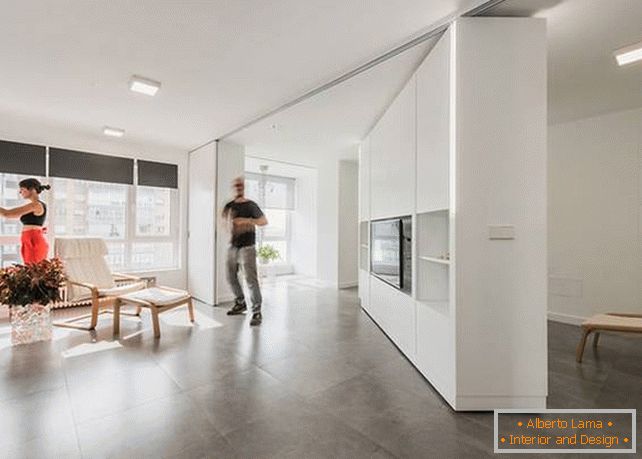 Wall-transformers in the interior of the apartment
Today, wall transformers are gaining popularity. It's no secret that people like apartments where a small space is equipped with the mind: walls and furniture are transformed, and the beds are raised or pushed when they are not needed.
The Spanish company PKMN Architectures has designed a brilliant project for such a plan. In the apartment of a couple from Asturias, the walls are transformed and adapted to meet the ever-changing needs of people. Accommodation of guests and relatives in such an apartment will not be a problem. See how it works: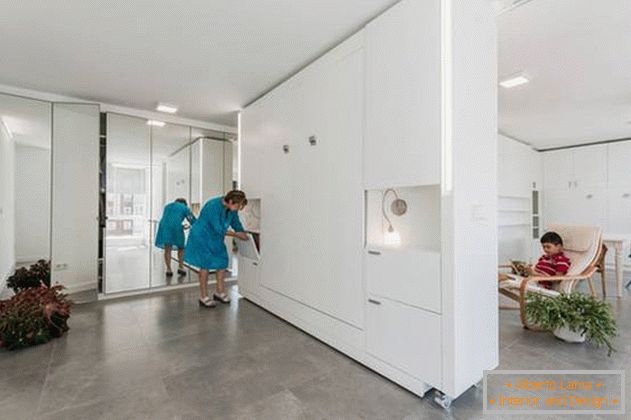 The wall is a mobile storage system
One of the projects of the series "Big Small Houses" occupies 68 sq.m. and includes 2 large rotating walls and 2 hidden beds that can be removed if no one uses them. If there is a problem with the accommodation of guests, the walls move together, and 2 separate guest bedrooms are created.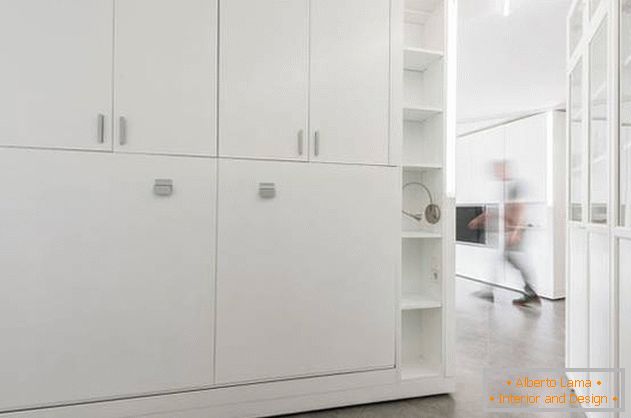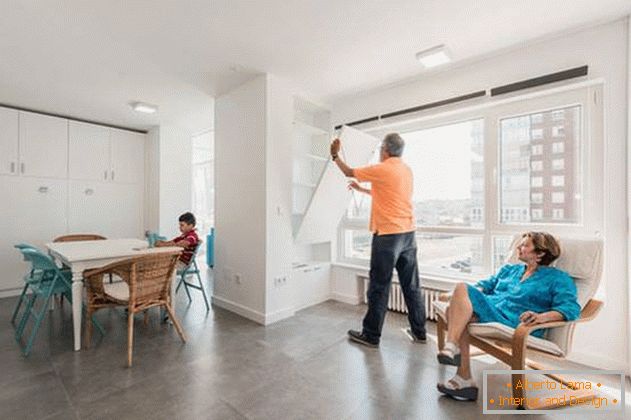 The interior of the apartment-transformer is made in the style of minimalism
This apartment is the second home for Maria José and Enrique, who live in Mexico, but often travel to Spain. They really wanted to be able to place children and grandchildren in their homes. The design allows you to adapt the space according to their wishes: with an easy movement of the hand, an open large space turns into one master bedroom, or two small bedrooms with the possibility of accommodating guests.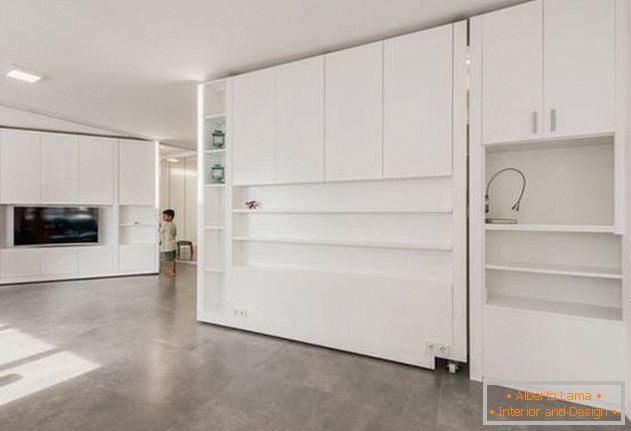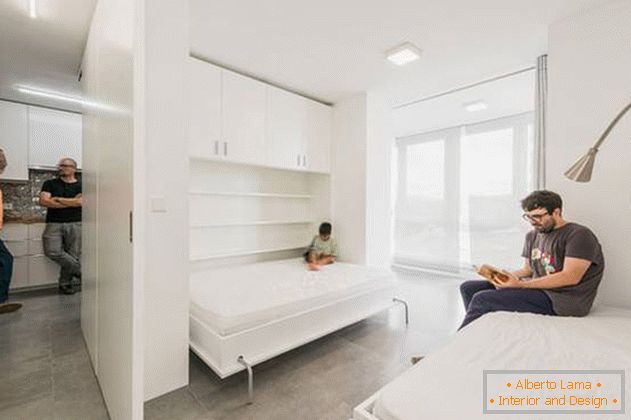 Moving, the walls create 2 separate small bedrooms
These pictures give an idea of ​​how two large rotating elements can open or close space.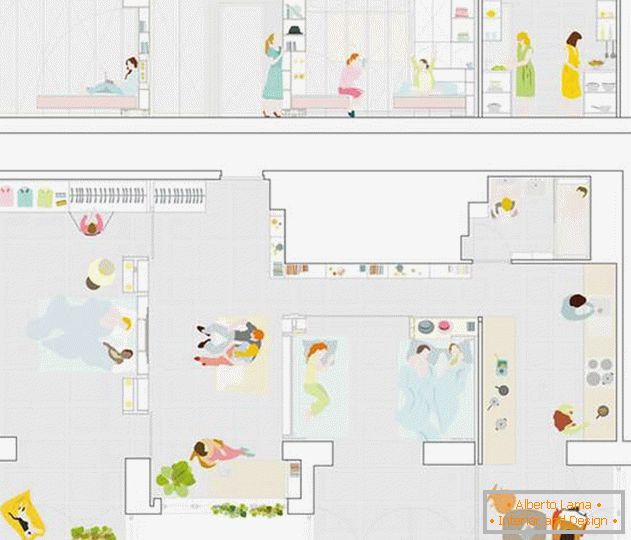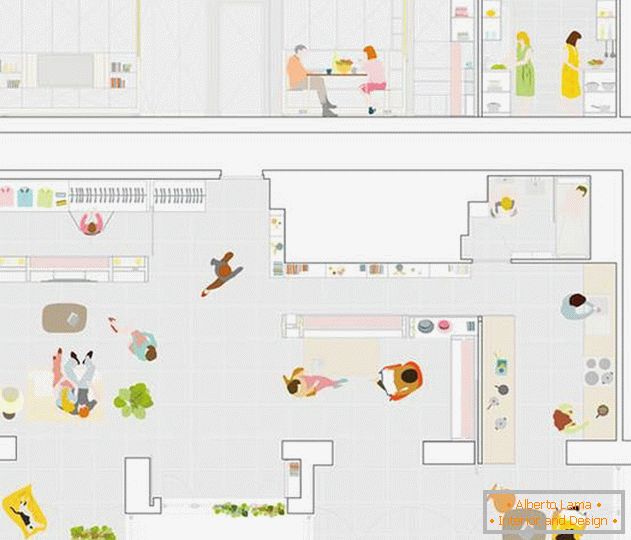 Scheme of moving walls
Mobility of this design and other similar makes people fully feel themselves masters of their homes, where everything corresponds to their desire and adapts to them. Instead of making a person a prisoner of limited space, the transformer wall allows you to transform it when it is needed. This adaptive design is very functional and provides a large number of features.
Share our article with your friends and leave an opinion in the comments! Would you like to live in such an apartment?