Incredibly, these flower fields, as if descended from the pages of a fairy tale, are not the imagination of the artist, but real photographs taken in the Hitachi park in Japan. The Hitachi-Seaside Park covers an area of ​​190 hectares, and its territory is full of various kinds of flowers that blossom throughout the year. The most famous of them - the nemophile - bloom in the spring, especially in April, creating a truly mesmerizing picture of 4.5 million colors that cover the spacious fields of the park.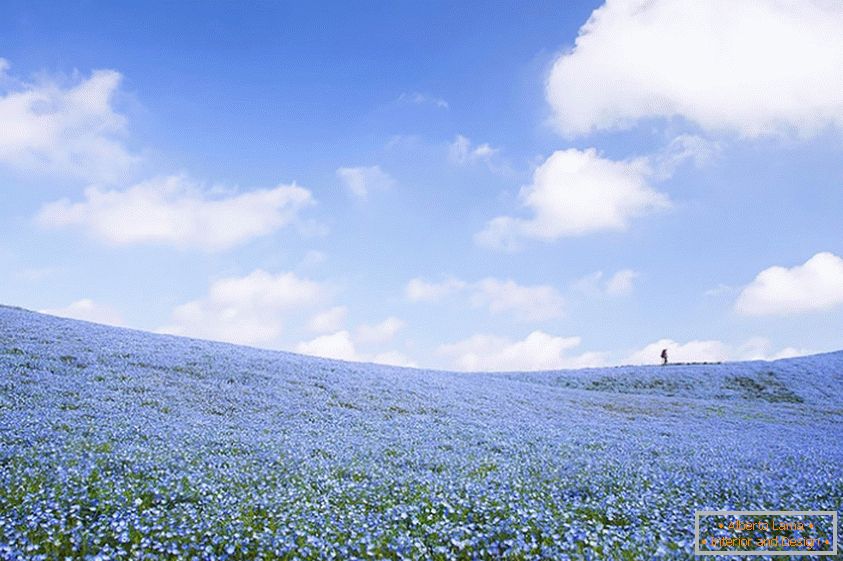 The Hitachi-Seaside Park has become famous due to these small blue forget-me-nots attracting so many tourists every year that photographers who take pictures in the park are forced to remove people from photos using photoshop: it is almost impossible to take a picture of a deserted park landscape. Some of the best photos we suggest you view right now - they will surely amaze you with their beauty.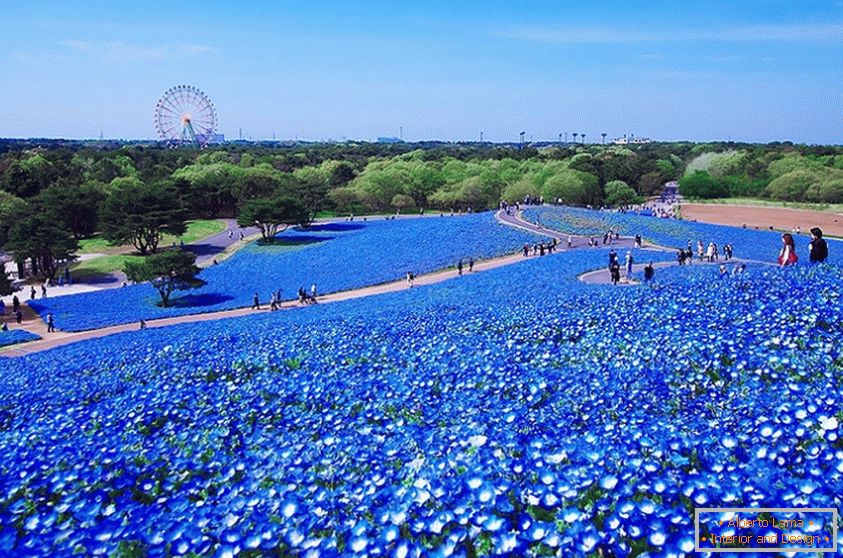 If you plan to visit Japan next spring, do not forget to add this park to the list of places you want to see!
Photogallery Total | 10 pictures