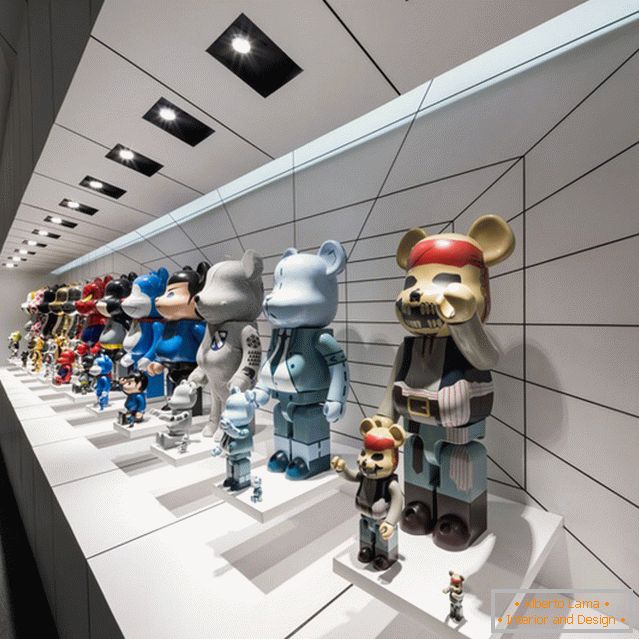 Have you ever dreamed of hiding in a toy store when you were a child, and after spending a whole night with your dream? Only for you, the Thai design studio Look represents a unique opportunity to move to childhood and watch a collection of colorful toy bears.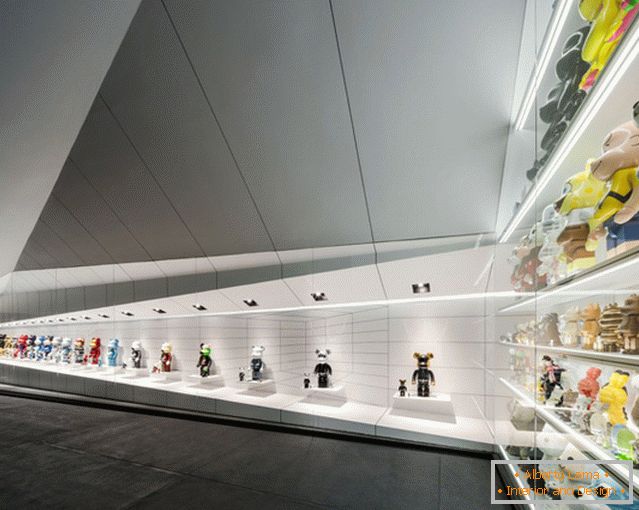 The peculiar interior of the store is presented in the form of a huge garage, which has long glazed racks. In each rack on the illuminated wide shelves are located a variety of bears Be @ rbrick Detroit Metal City. At the widest last shelf in the foreground is the Daftpunk Be @ rbrick. Shelves go deep, respectively, and the size of toys is reduced by almost half. For better visual perception, you need to observe all this from the middle of the room.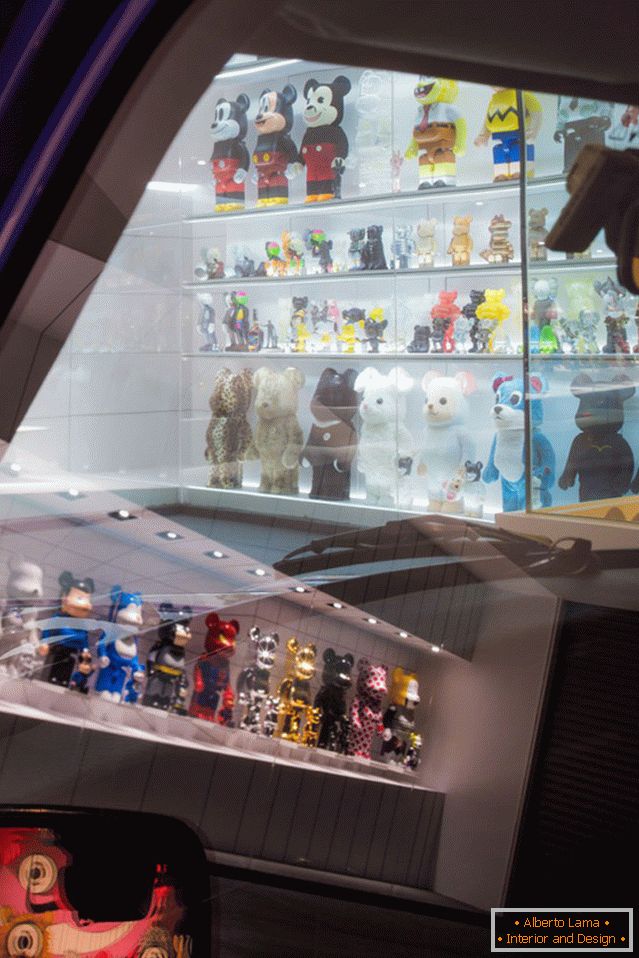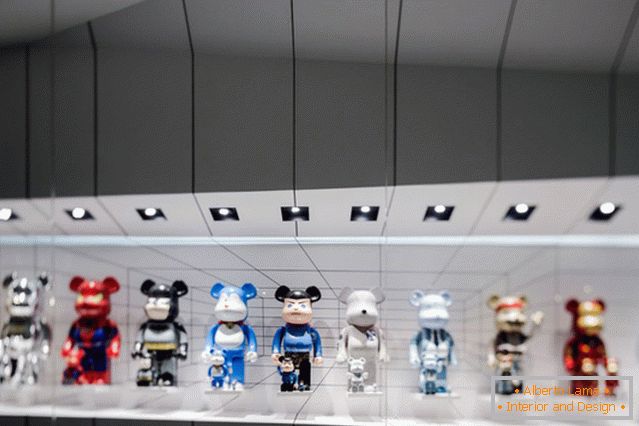 The other side of the storefront is presented in the form of L-racks. This helps to show the entire range of Be @ rbrick, standing very tightly to each other, both at the exhibition, creating a single background.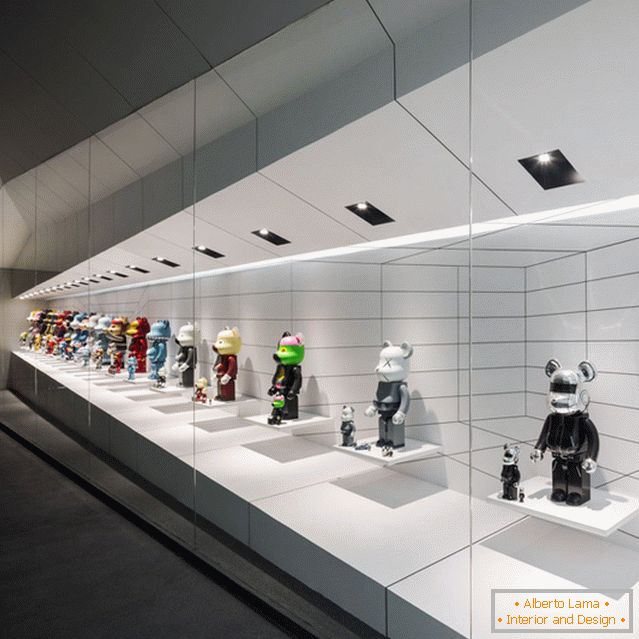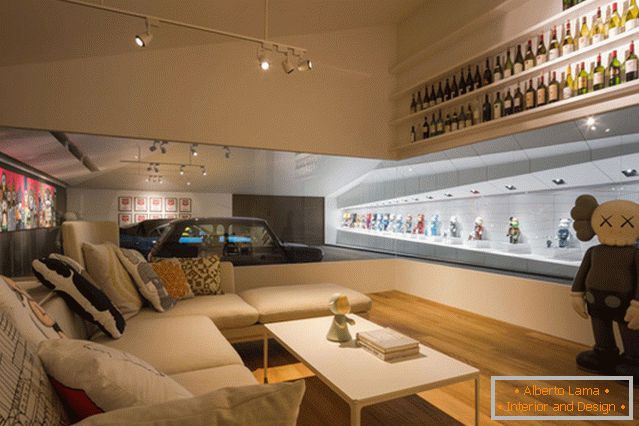 Feeling of a fabulous whole entourage is attached to the design of the room, presented in light colors with lots of LED highlights.