And by tradition, Sony has introduced the next generation, installed on the head of the 3D display for viewing video. Although the HMZ-T3W retains the same display resolution as its predecessors, the image quality has been significantly improved. The device has better audio characteristics and a more comfortable fit. The most important innovation this time was the addition of a wireless version.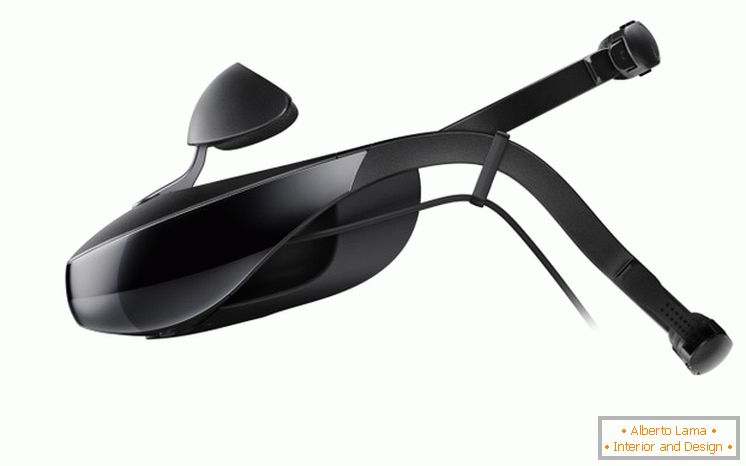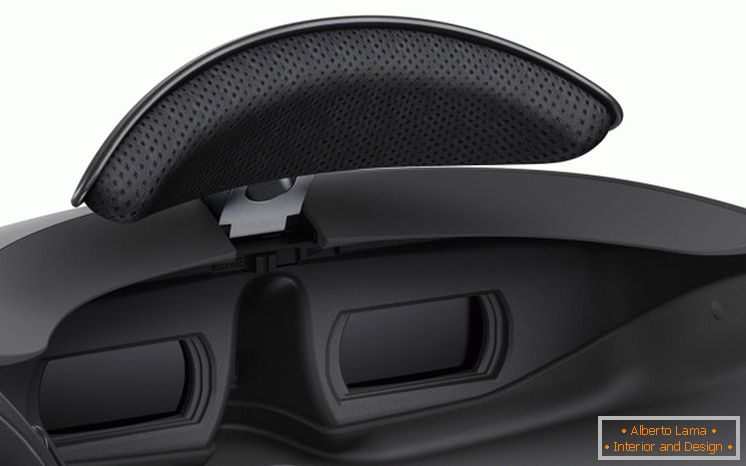 W at the end of the product name HMZ-T3W implies a new technology for playing uncompressed high-definition video, and allows you to transfer the image to the display almost without delay. Dimensions of the device are 189 x 148 x 270 mm, weight about 320 g. Includes a cord for recharging and connecting to a media unit, as well as a lithium battery. The source of the media device is connected to the processor unit through three HDMI inputs and one HDMI output, even though the battery pack is really oriented towards direct communication with devices such as smartphones and tablets. The battery life is reported to be three hours in wireless playback mode, and seven hours with the cable.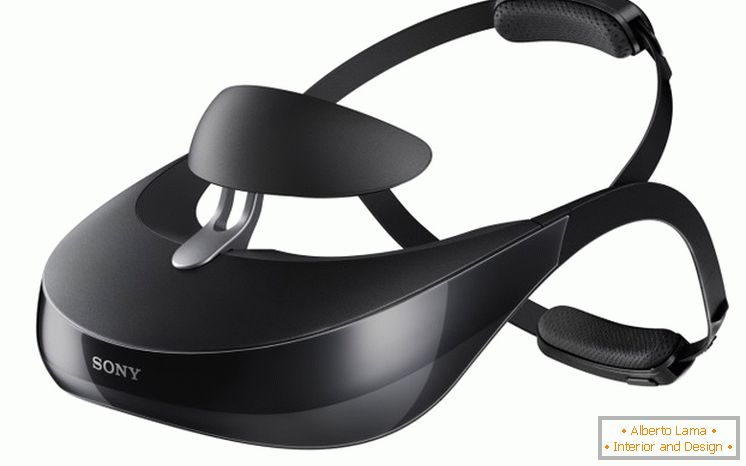 Like the T2, the HMZ-T3W has two OLED panels with a resolution of 1280 x 720 pixels, presumably the viewing experience is equivalent to viewing 19 m (62.5 ft).
Now users can reduce the image size down to four positions ie. about 70% of the initial (by analogy with the screen of 13.3 m from 20 meters), a 2D image can be displayed with a small virtual curve for a sense of viewing the video in the cinema. Gamers will receive four image adjustment modes, to increase visibility in the dark areas of the screen.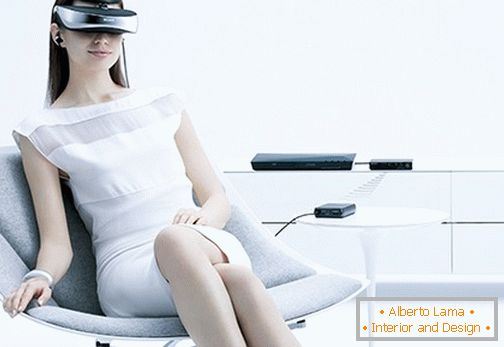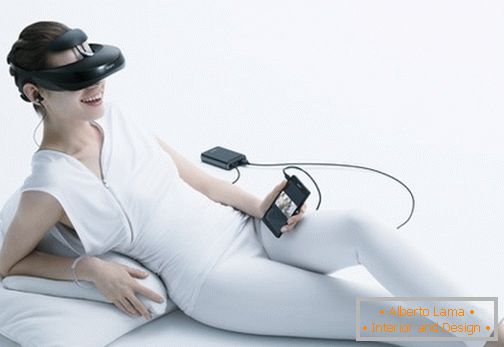 The device has an adjustable soft pad to ease pressure on the head and make wearing as comfortable as possible, as there are six independent stages of lens adjustment. The device will warn users after three hours of using the gadget.
On the cost and receipt of HMZ-T3W on sale, so far nothing has been reported.
Photogallery Total | 15 pictures