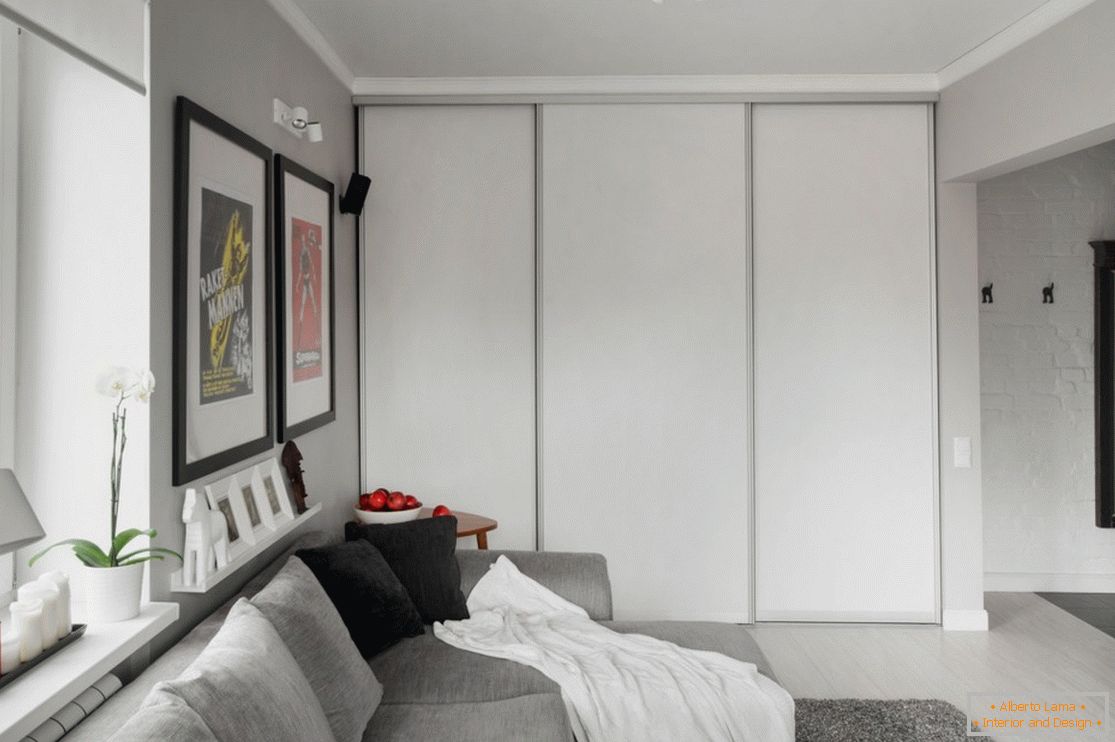 We often introduce our readers to overseas architectural solutions, so I'd like to present to you today the project of Russian masters realized in the capital of our homeland Moscow.
The work of the design bureau, headed by its executive director, Maxim Tikhonov, attracts attention by its compactness. The usual interior of the Khrushchev was transformed: it became a stylish apartment-studio.
The modern decor with the culture of the 60s is skillfully mixed here. Getting rid of unnecessary partitions, old plank floors and plaster on brick walls, this room was able to expand in space and shine in all its glory.
The combination of modernity with retro is evident at the entrance: a large antique mirror on a brick wall kindly invites us to pass into the room where an antique table with an adjacent designer chair is installed. A small, smashed table sends us back to the same era.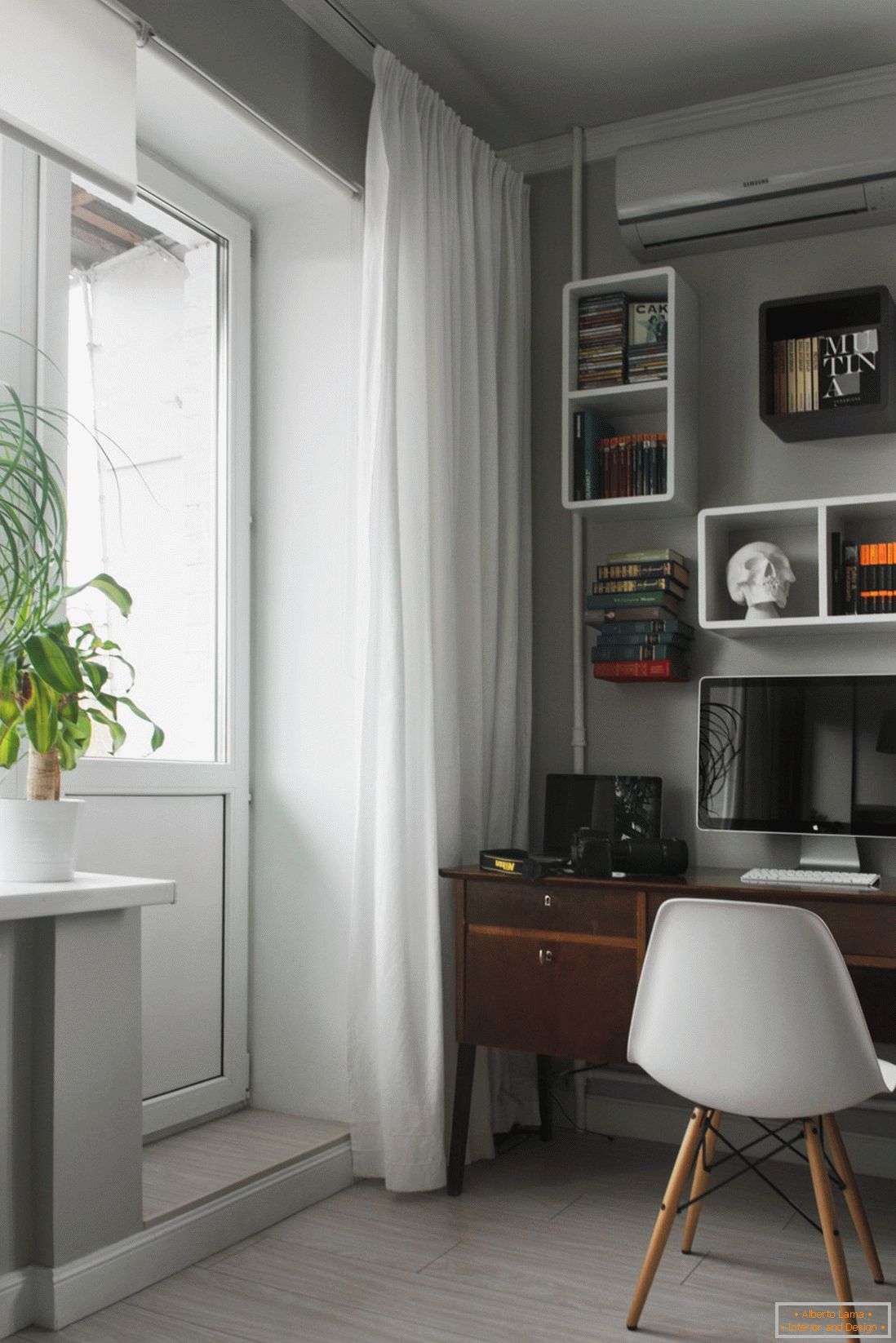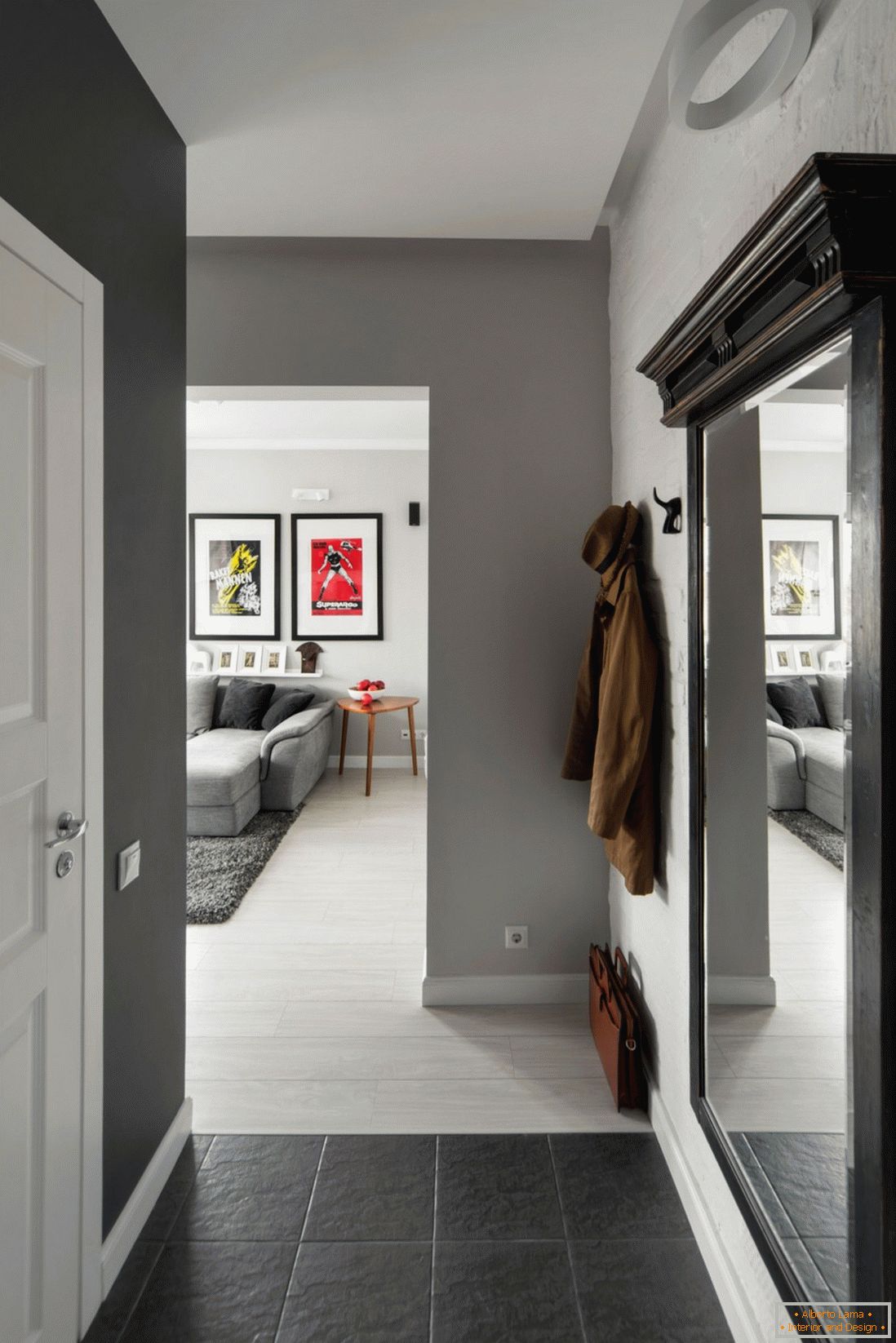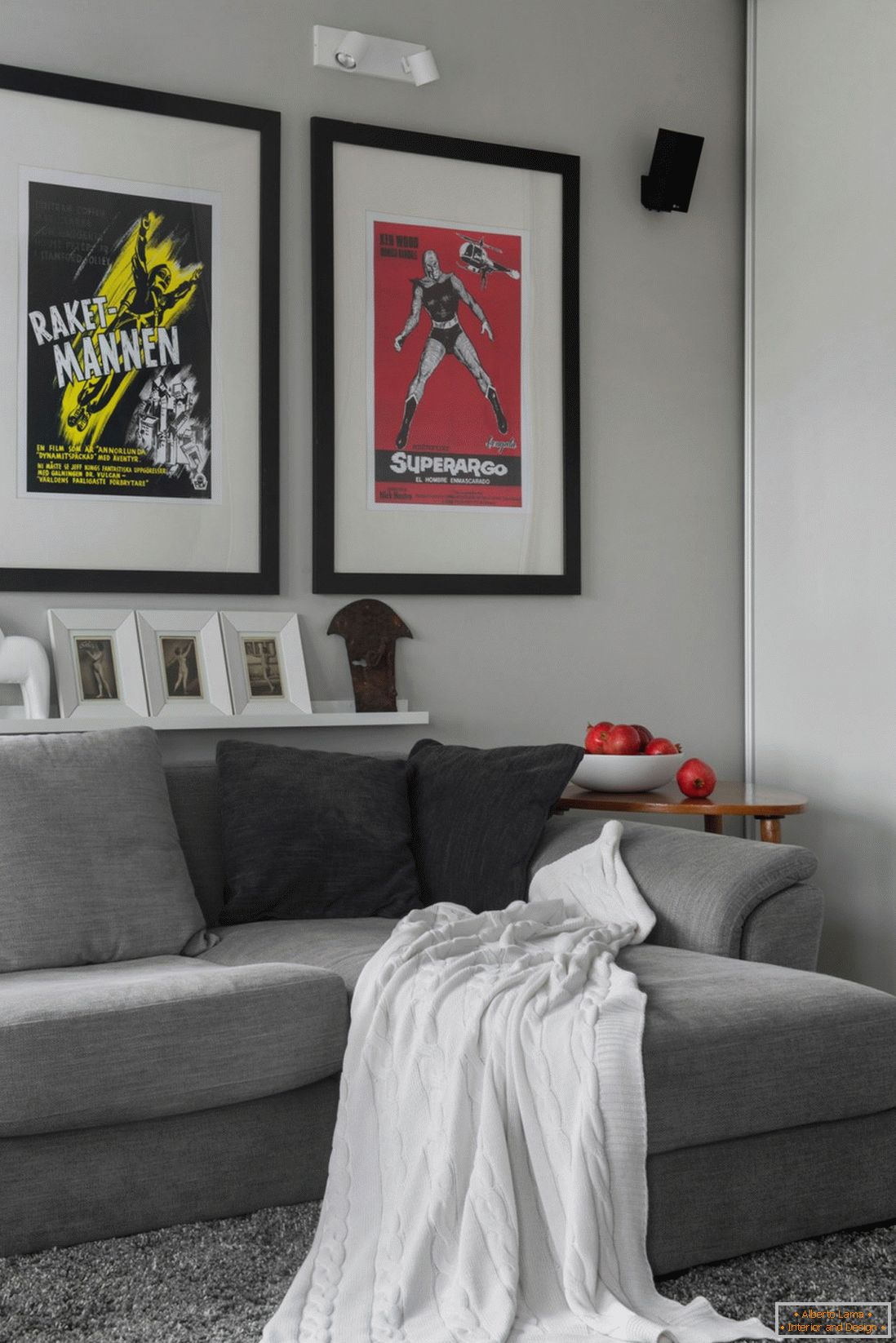 A tiny kitchen and a dining table decorated with it in a single style included the minimum of comfort and functionality that a bachelor needs.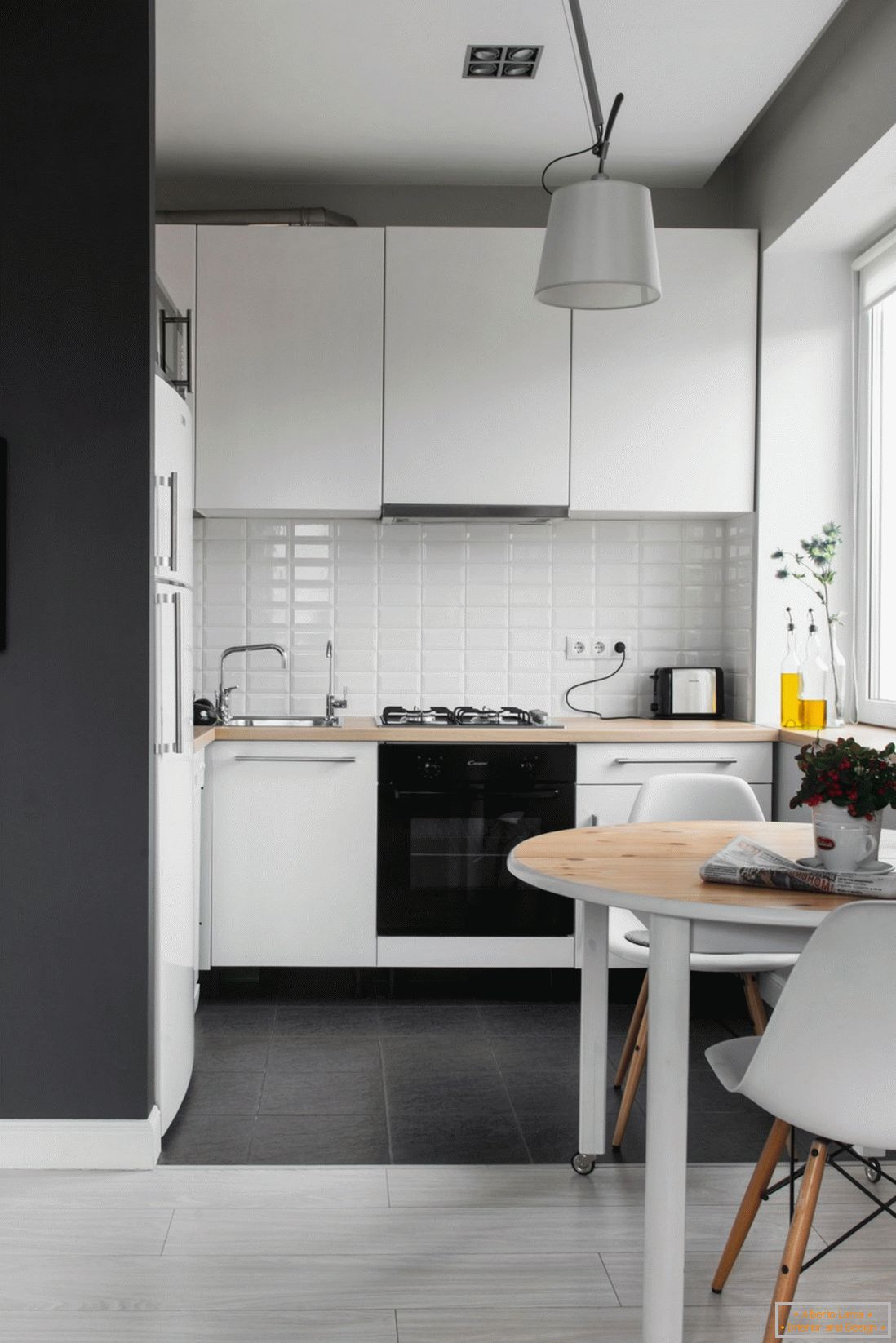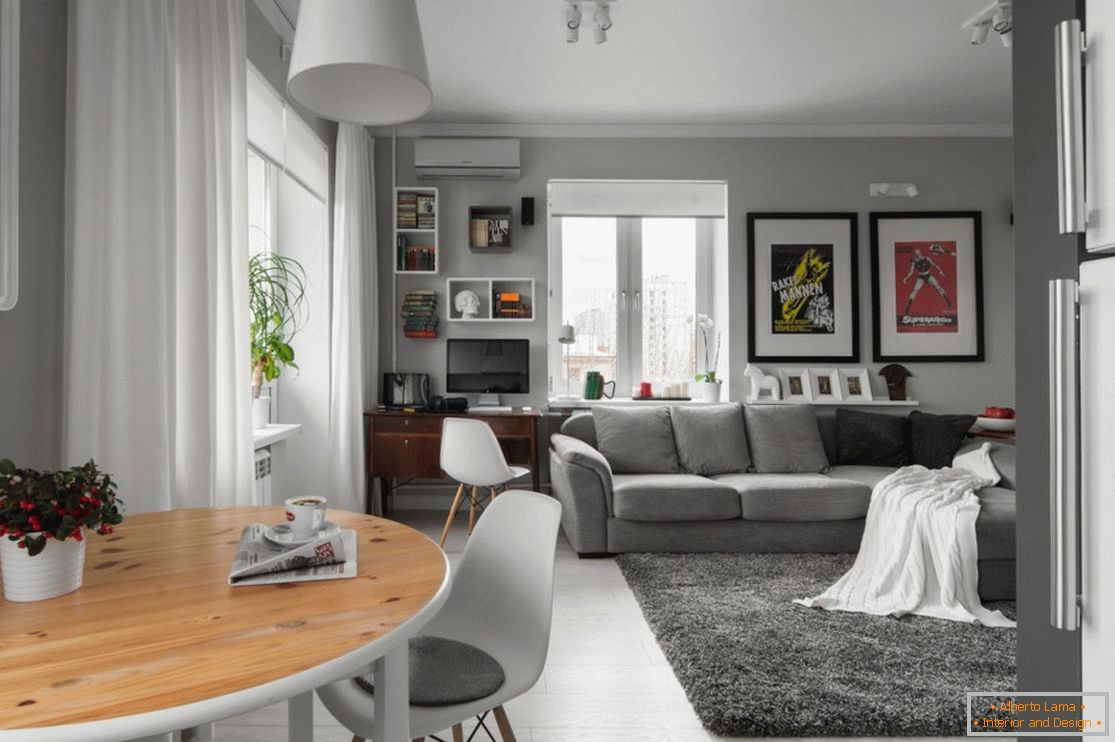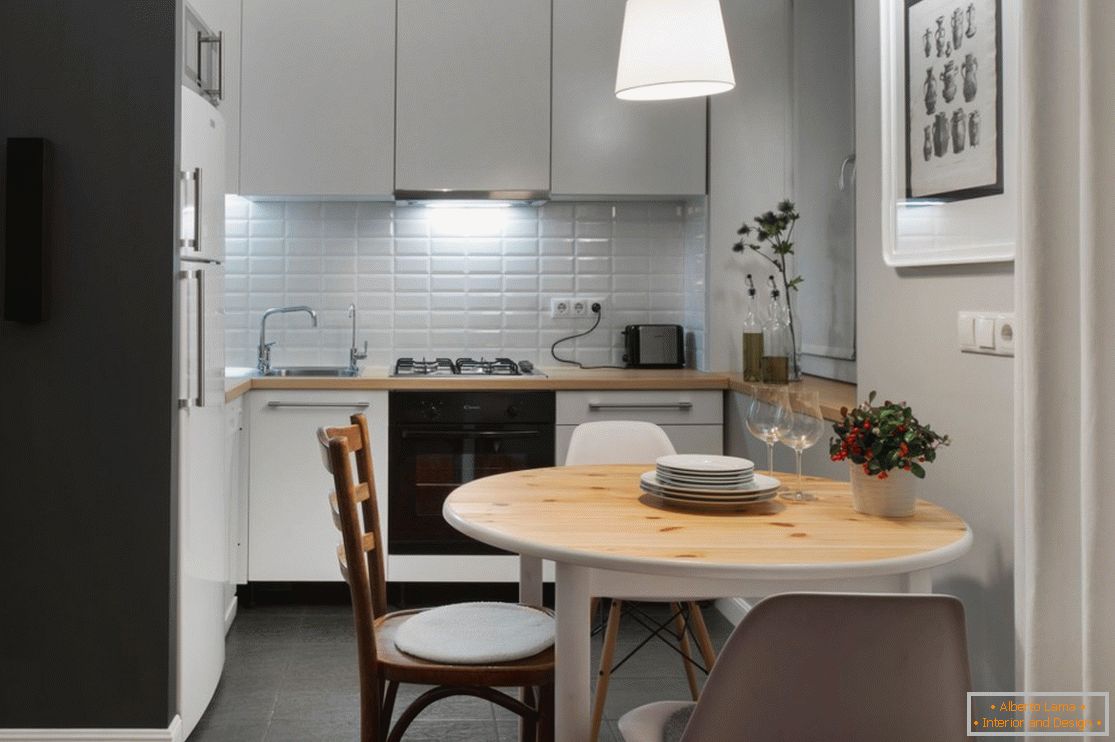 Textiles, posters and other small knick-knacks are used to make the interior feel comfortable.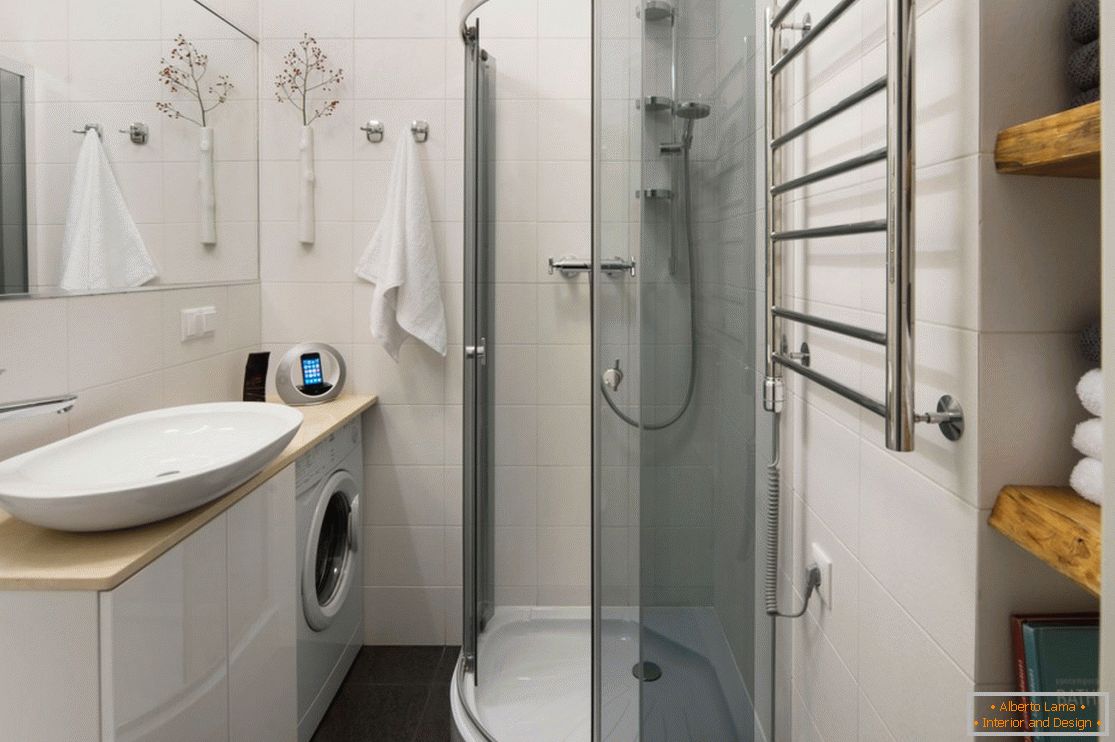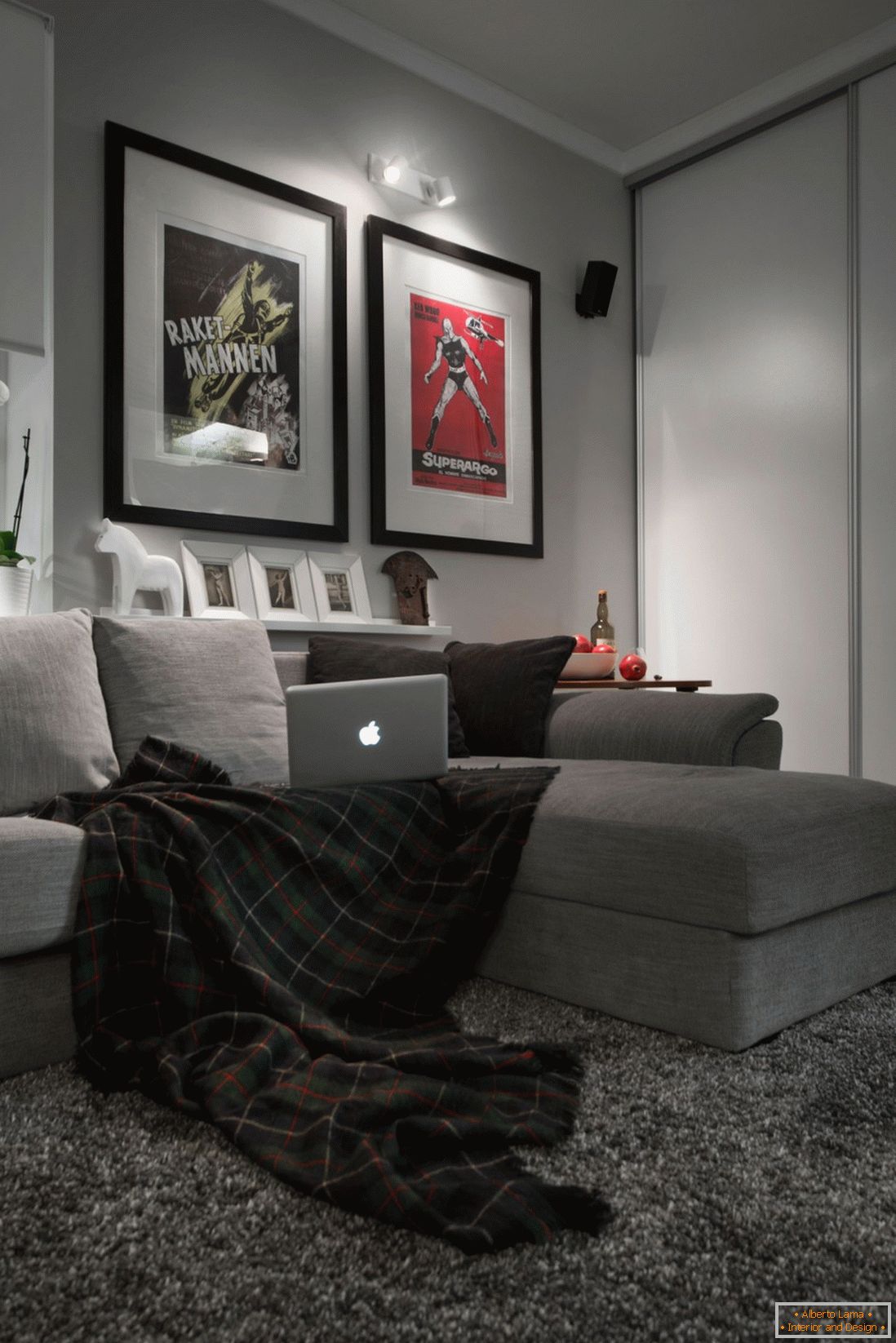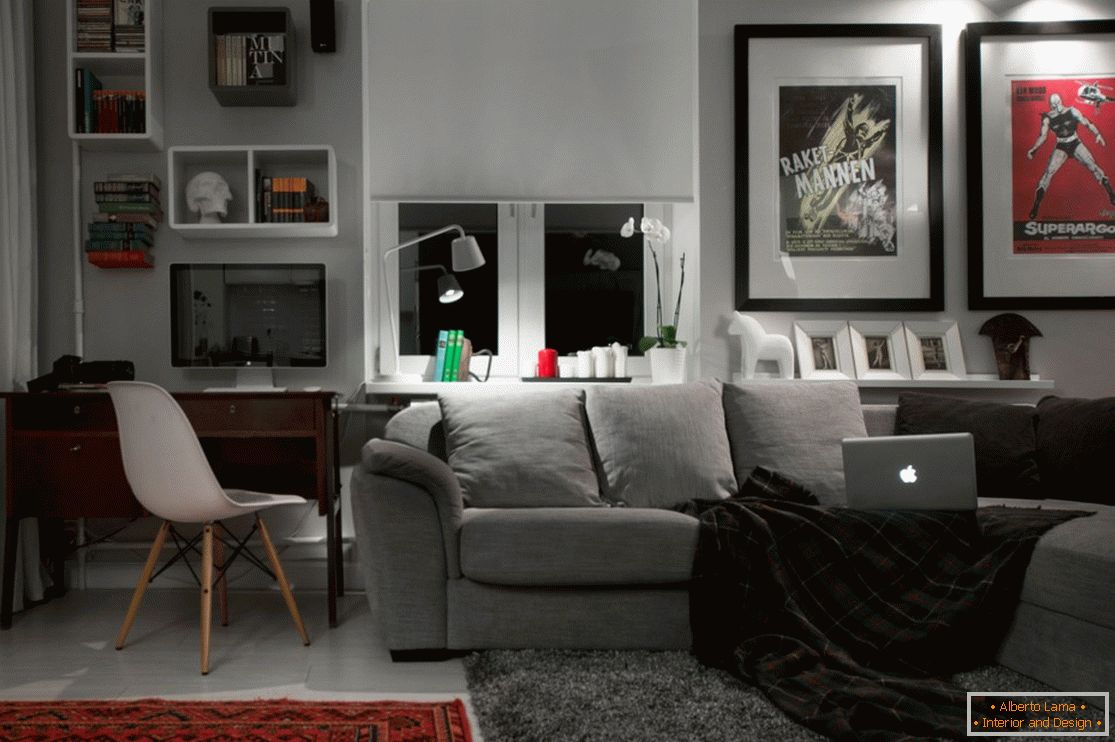 Replacement of the bathroom with a shower allowed to place in this tiny combined room not only a toilet with a sink, but also a washing machine.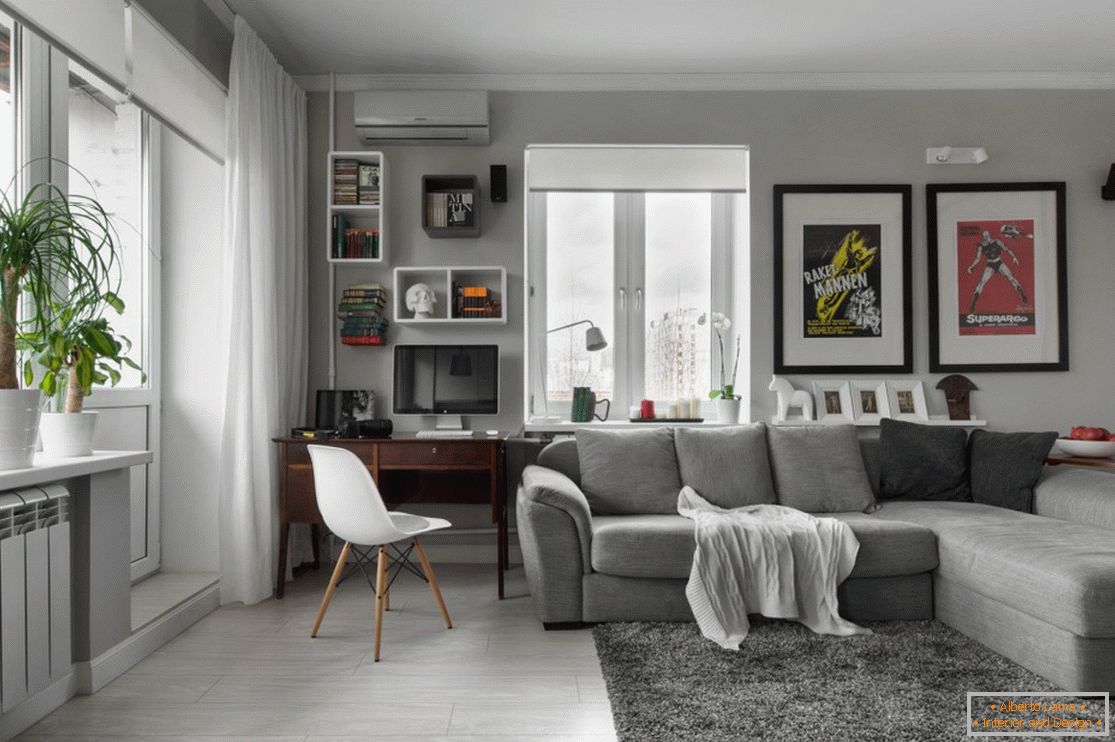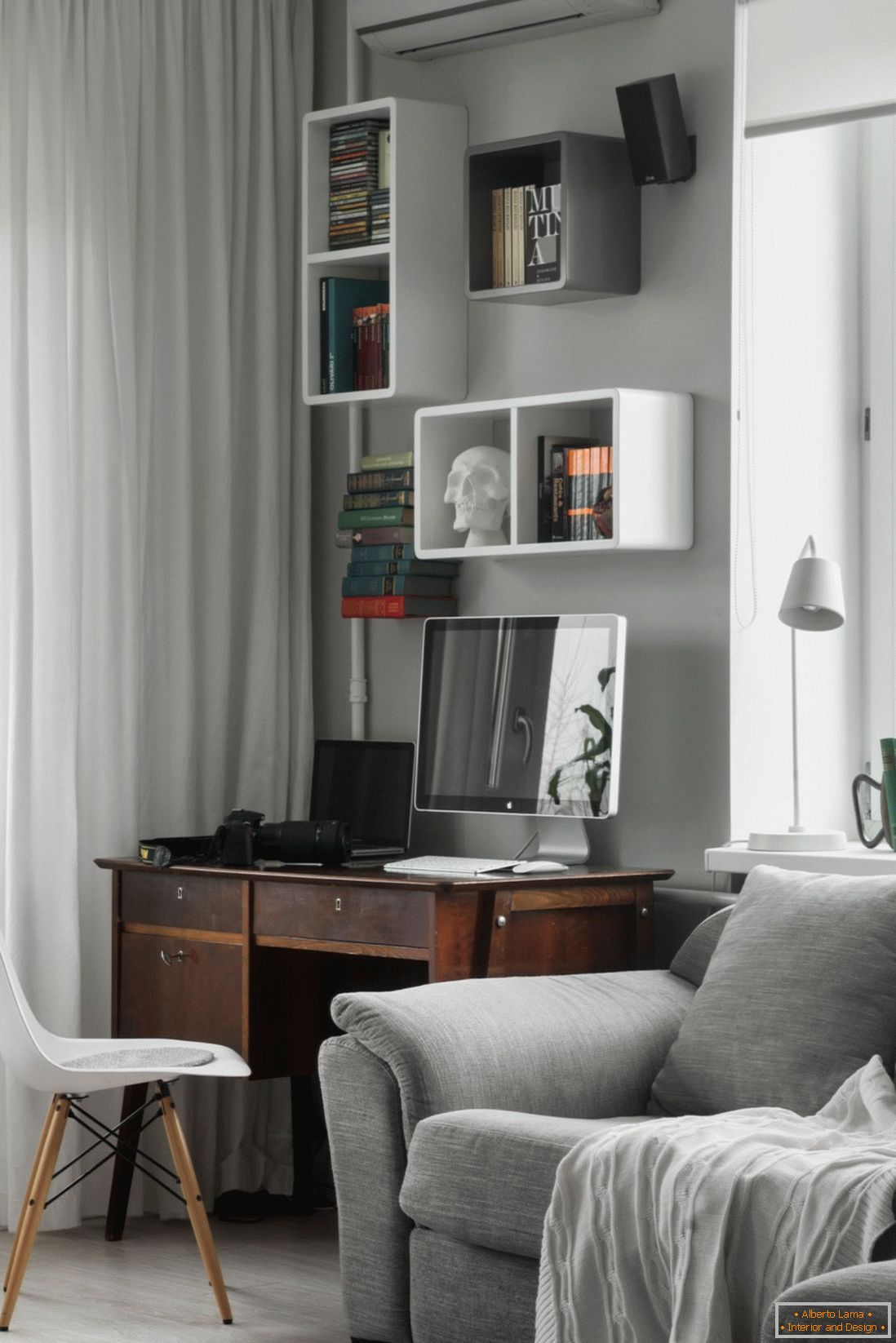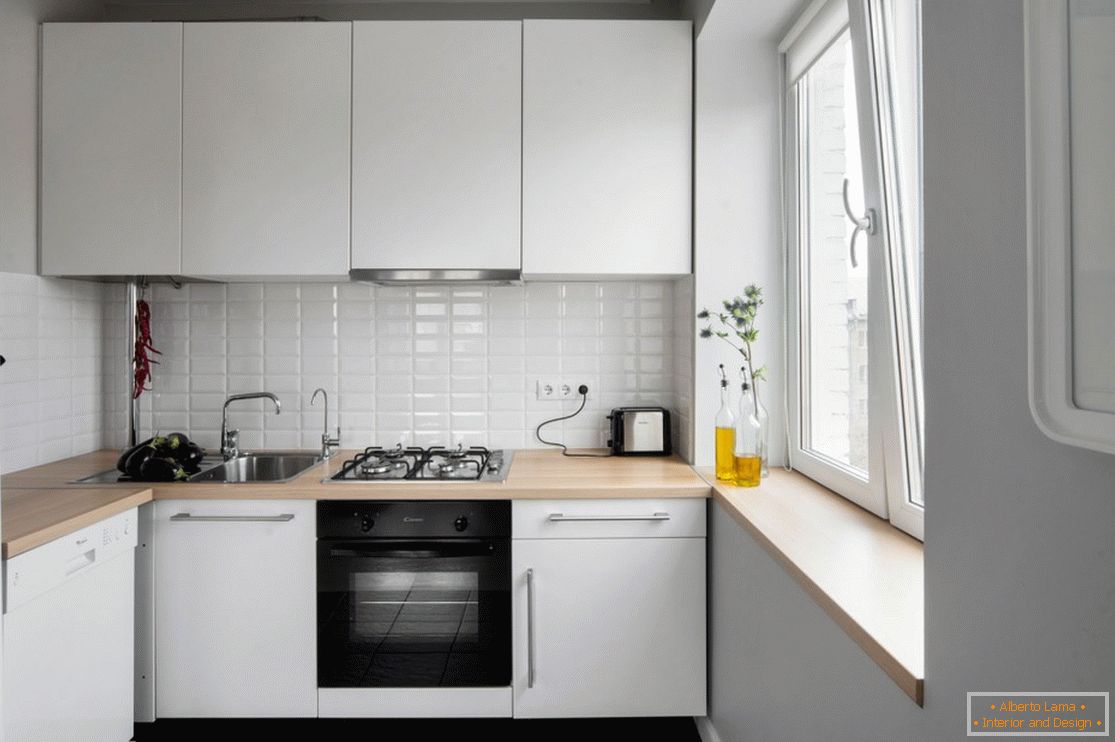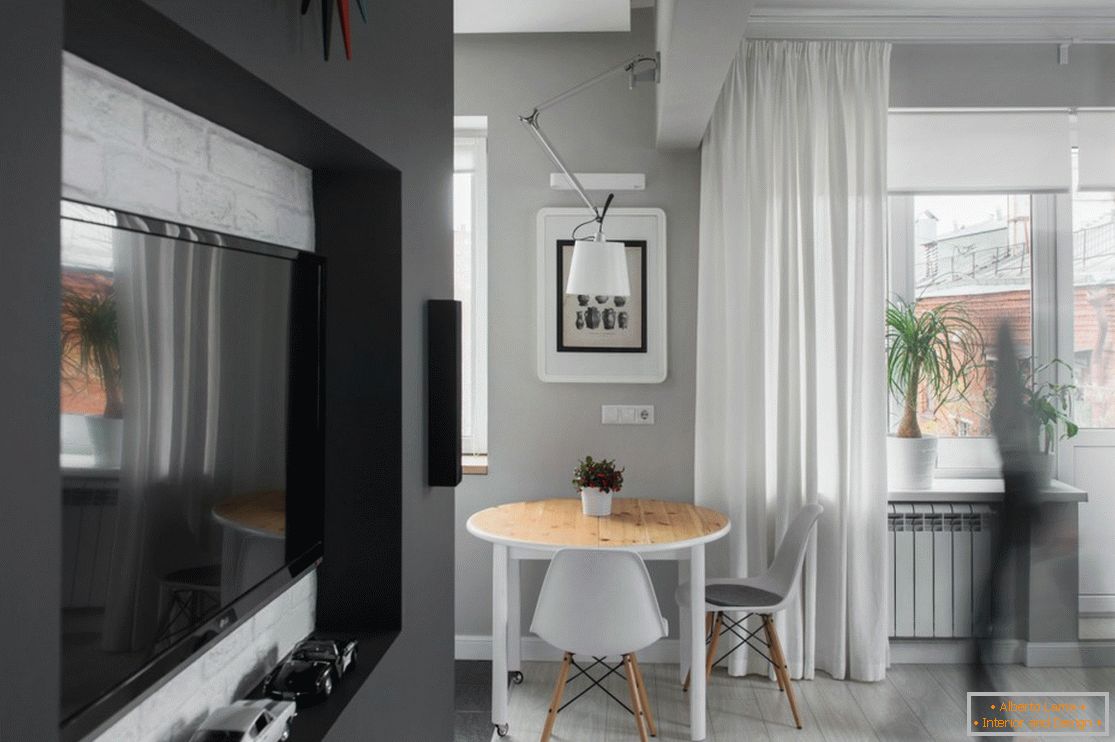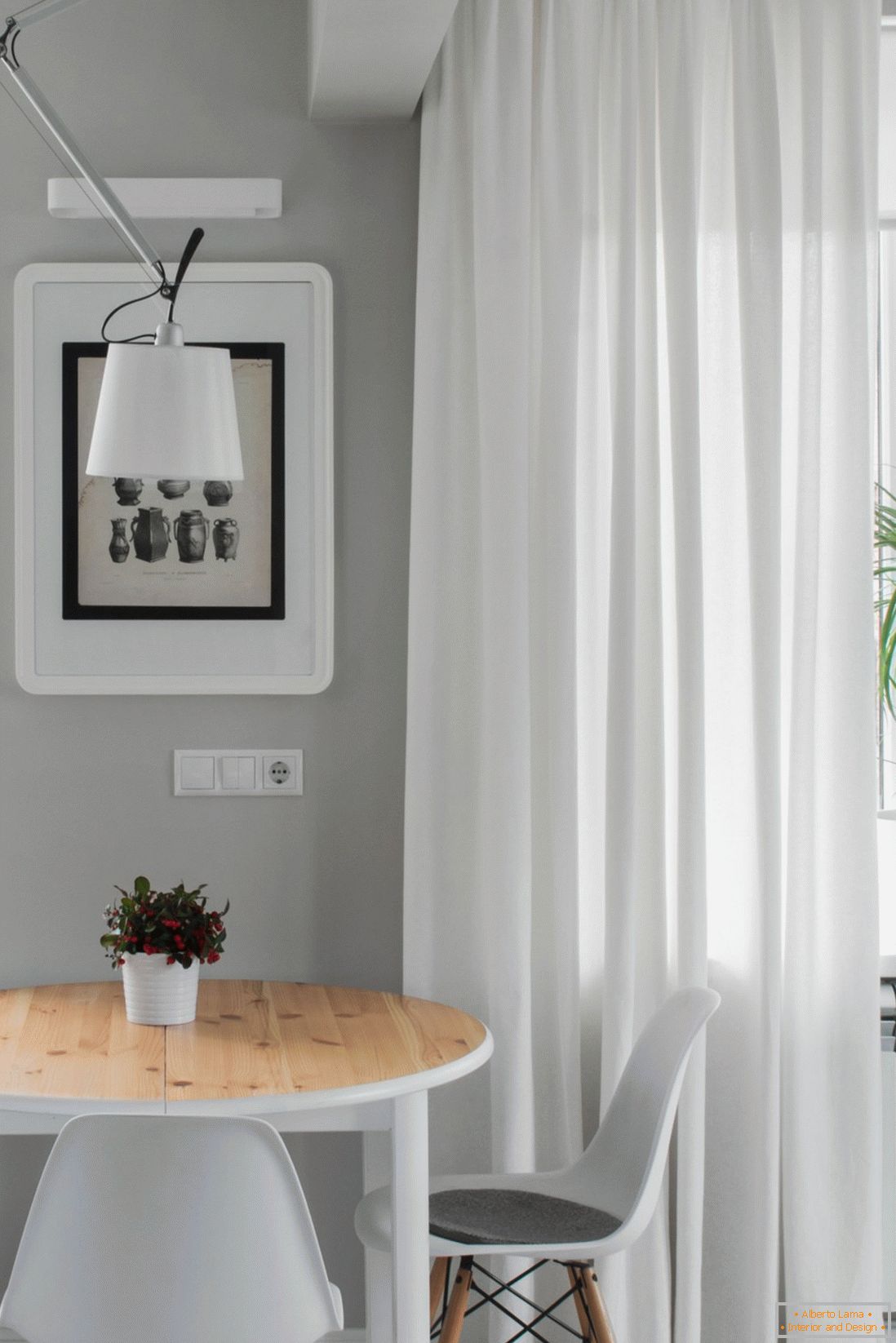 Even the balcony architects M2 Project did not ignore, equipped here with a corner for relaxation with a folding table and chair.