Interesting interior of the apartment in white color
Recently, the designers presented the interior of a chic apartment in white, located in a red brick building, built in 1933 and renovated in 1996 and 2016.
At first glance, the rooms seem a bit "sterile", but after considering the room better, you can appreciate the bright lighting, the sunlit rooms, the amazing architecture of the building itself, the open space, the interesting interior and its amazing elements.
Living room in white
This small apartment is located on the top floor of the building, and the balcony offers a beautiful view of the surrounding houses and the ancient street of the city. Open plan, bright white walls and floor, large windows create a radiant effect, and simple furniture perfectly complements the style of rooms.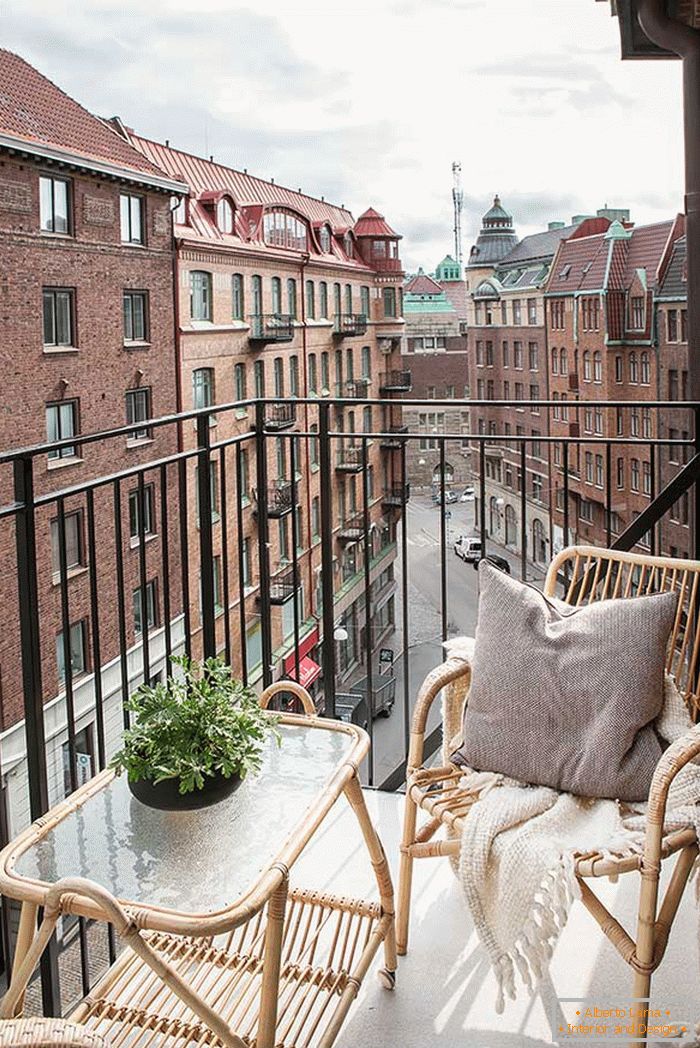 Balcony
Contrast creates black shelves and countertops in the kitchen. A deep impression is made of snow-white shelves in the living room, and a coffee table made of cork and a creamy wicker sofa create a texture.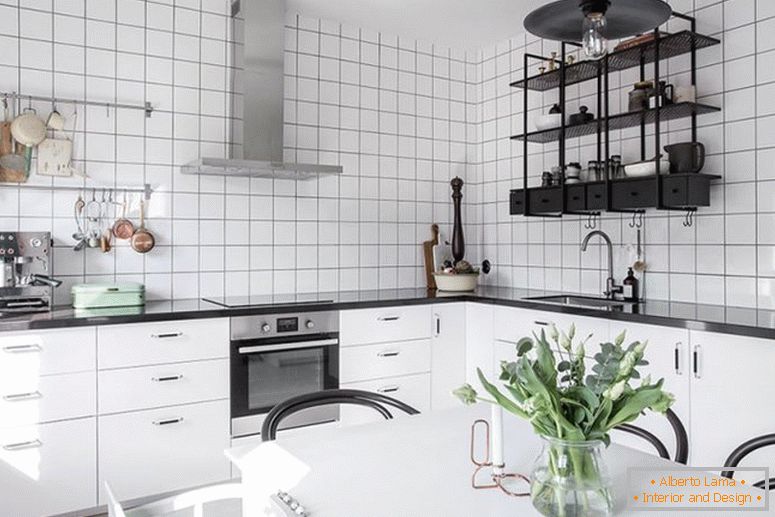 Kitchen interier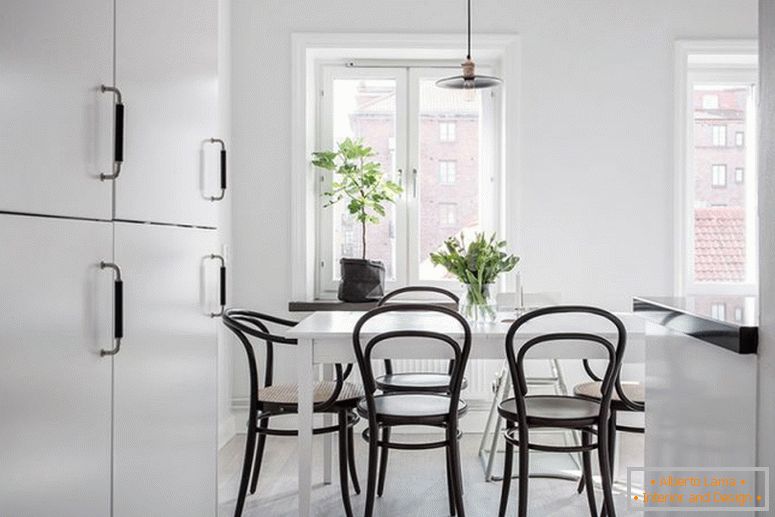 Dinner Zone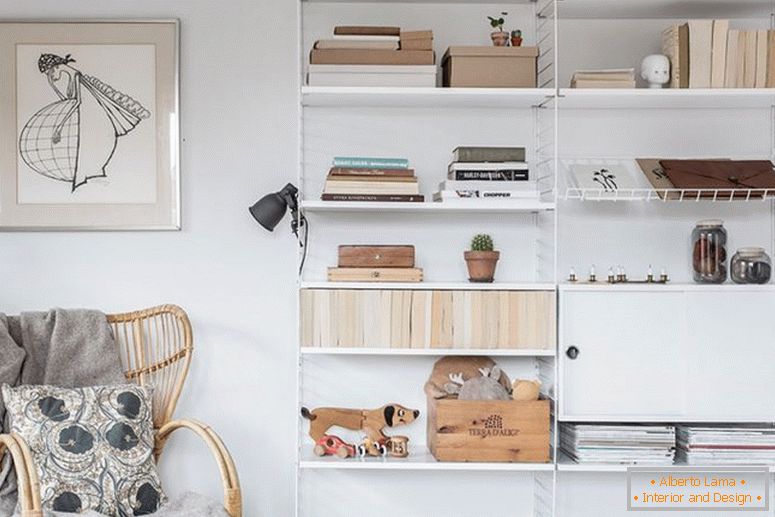 White shelves in the living room
Wooden doors-sliders separate the living room and the nursery. In the office, attention is attracted by a magnificent leather armchair.
White door-sliders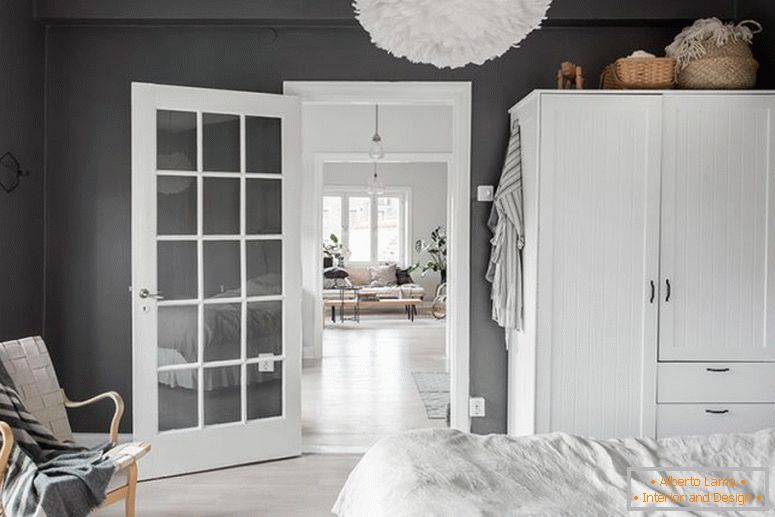 Bedroom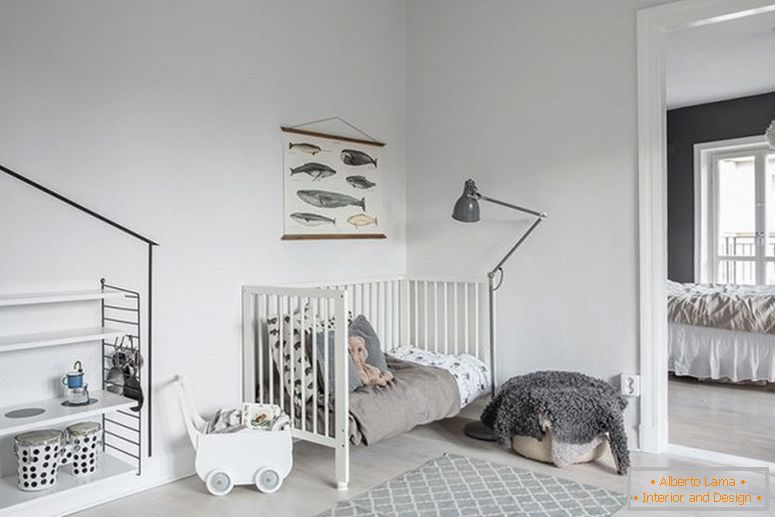 Children's room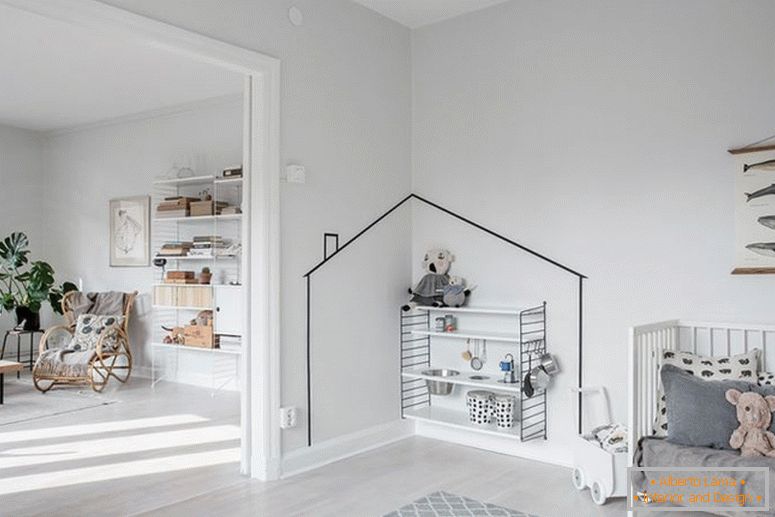 Gaming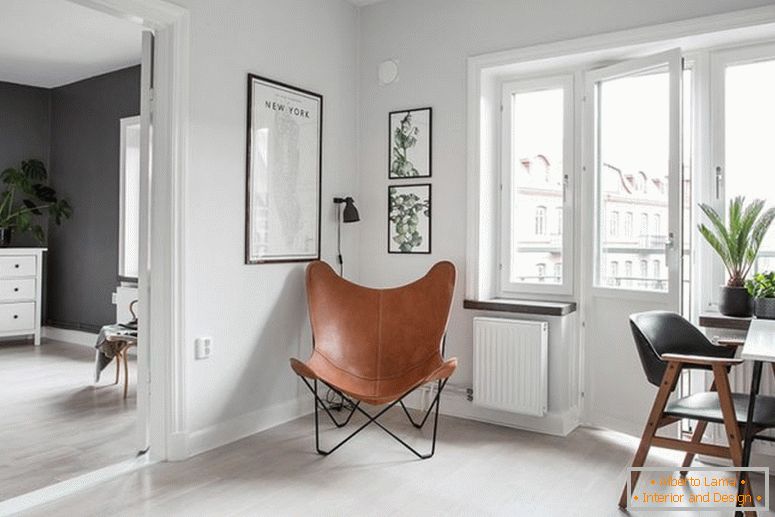 Work zone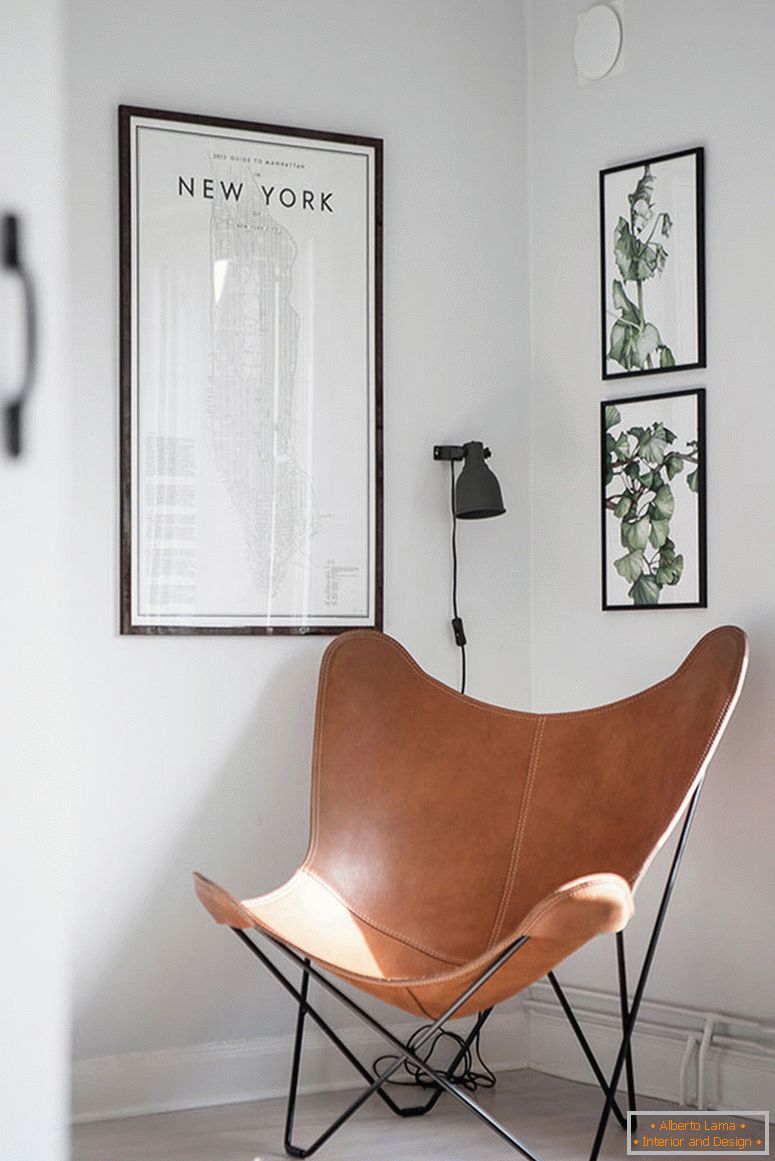 Leather chair in the office
In the bedroom, the gray tones and wooden elements perfectly harmonize with each other. The walls are painted in a pleasant gray color, and from the room you can get to the white chic balcony.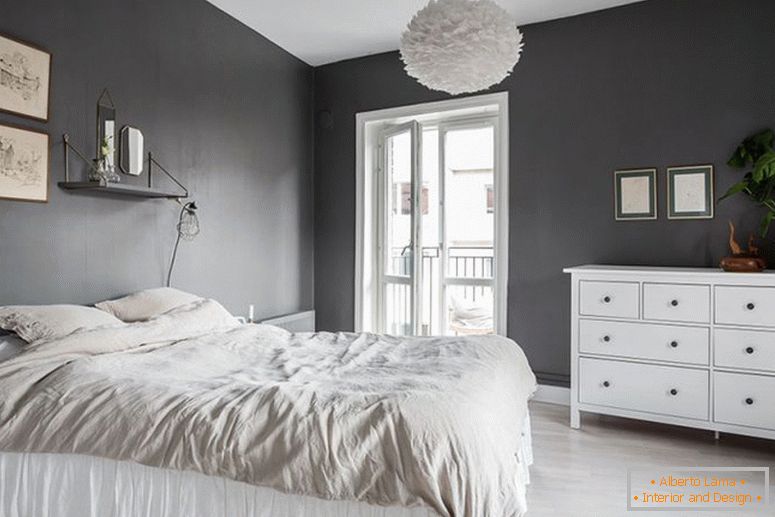 Bedroom interior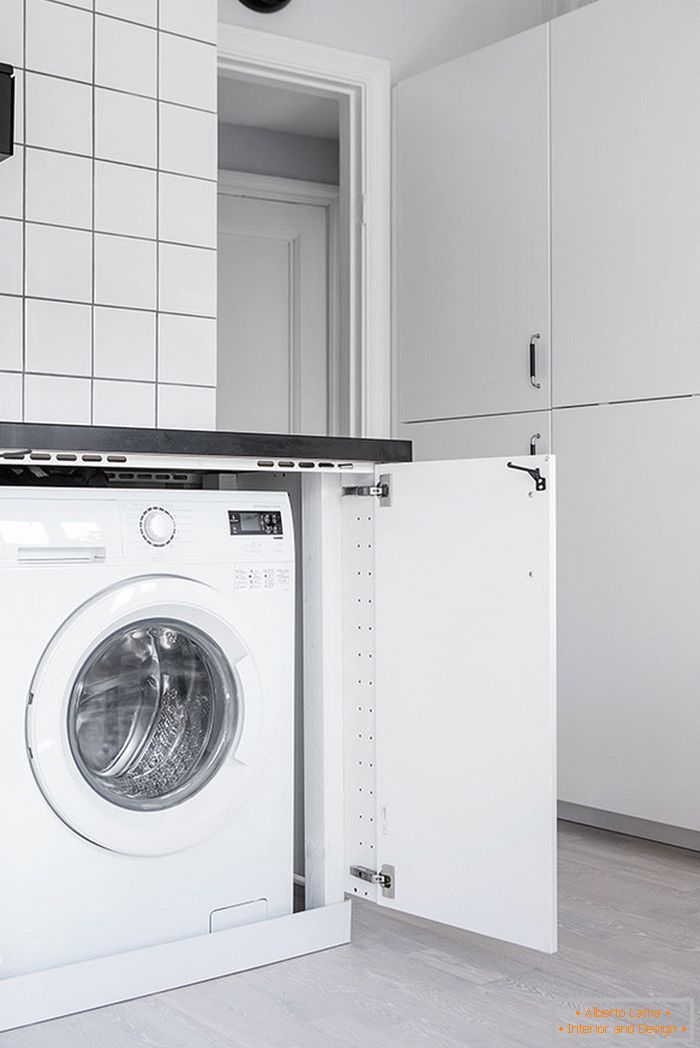 Bathroom in white color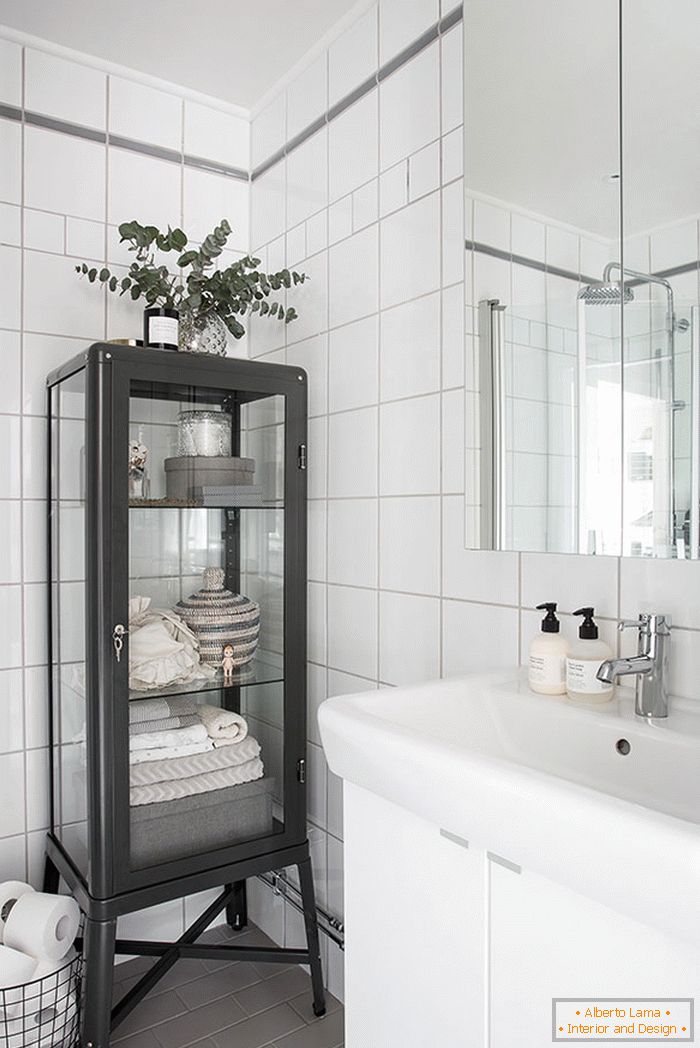 Bathroom Interior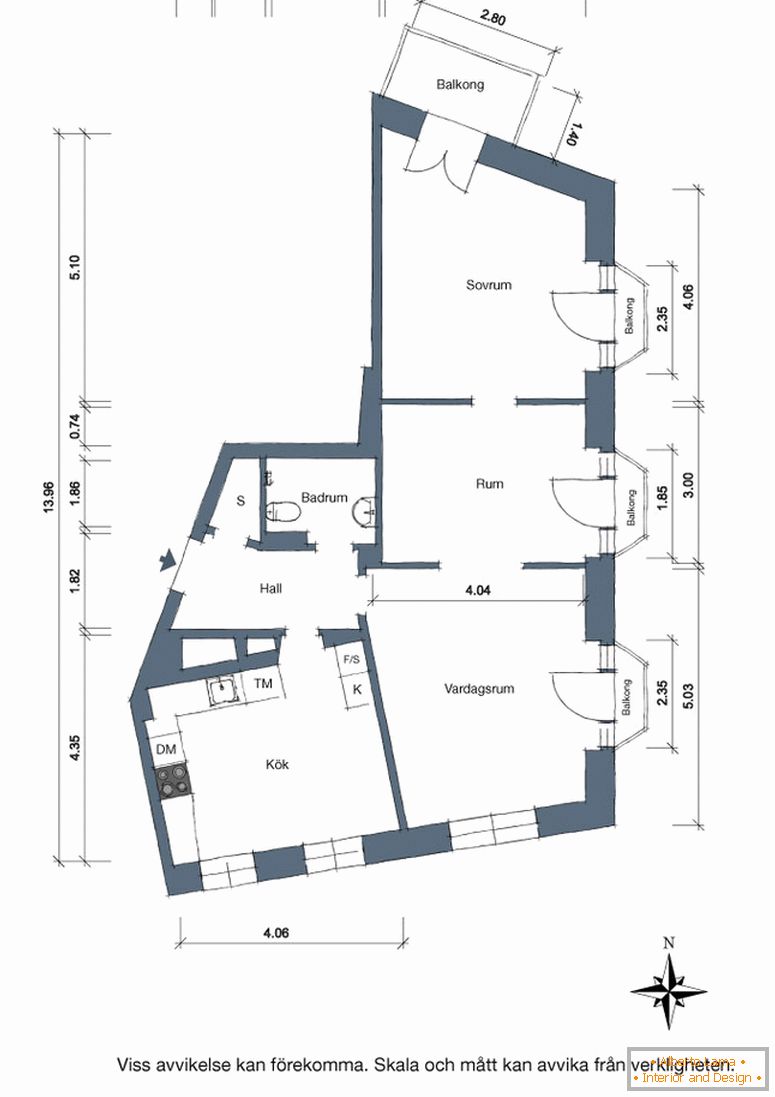 The layout of a small apartment