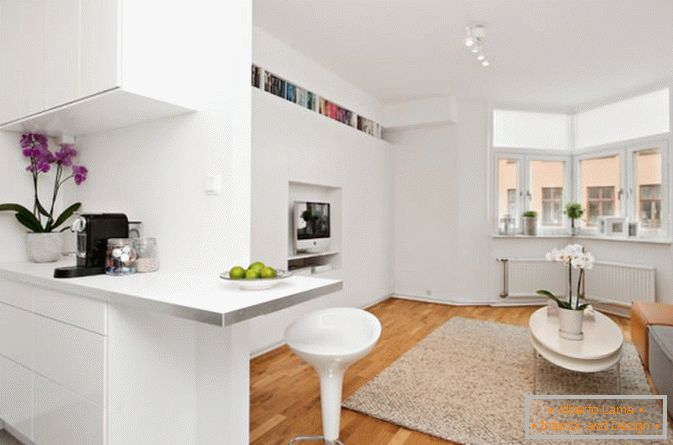 Living room in white
The property area of ​​24 square meters though looks small, but it is quite functional and concise. It has a variety of residential areas. The best option for such a project will be free space without any partitions and ceilings. The result is a very comfortable interior.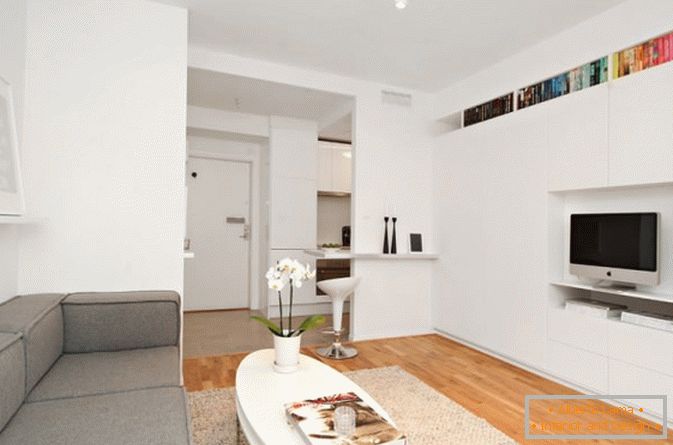 Unusual designer furniture in studio apartment
The room itself has a square shape, but there is a small nuance in the form of a corner bay window, which has a window. In 1938, the construction of this Swedish house was completed, located in the center of the capital, which was subsequently restored.
Here everything is rationally invented. Style minimalism is felt in every detail: furniture and decor items.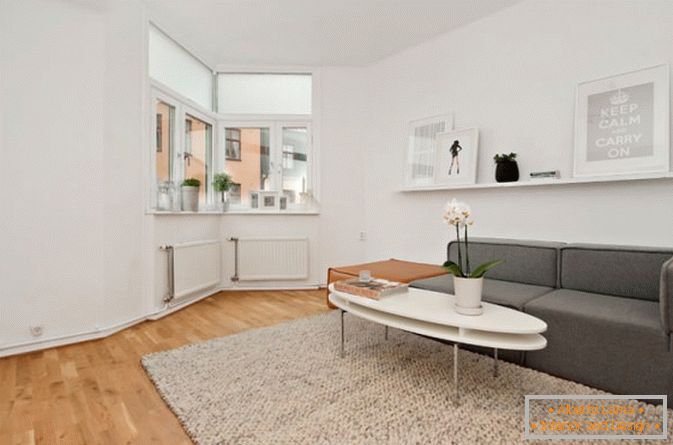 Soft carpet of large mating
White minimalism is the main style of this apartment. Turning to the right of the entrance, you get into the kitchen, to the left there will be a bathroom, and directly - a large residential studio space.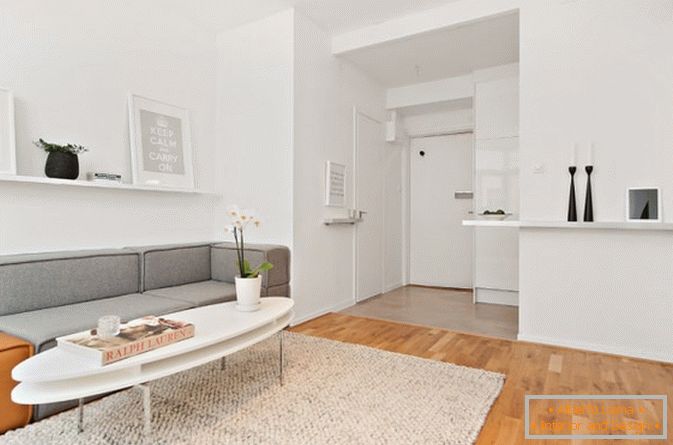 Every detail of the interior is in its place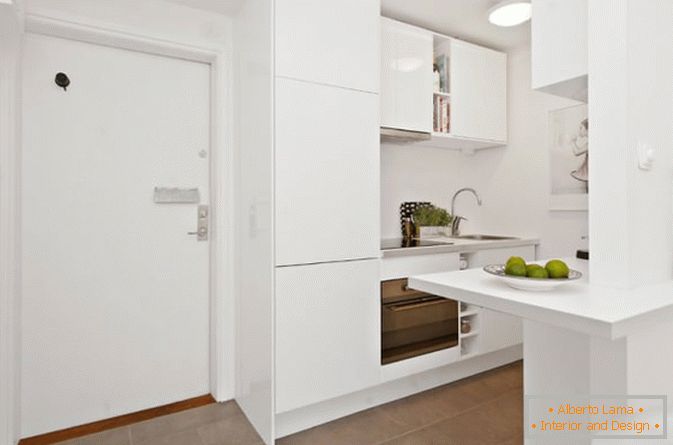 Small but comfortable kitchen
A compact partition separates the kitchen area from the main room. The table top goes slightly beyond the edge of the partition and is a convenient table for several people. If you want to place more people behind it, you can lengthen it with a board that is removable and rests against a special ledge on the wall.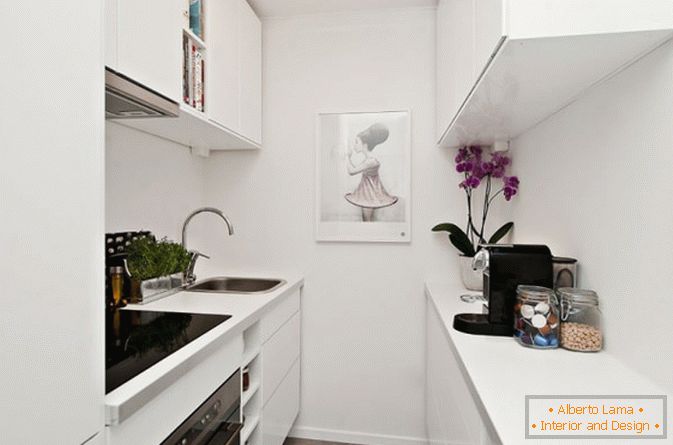 Closely, but multifunctional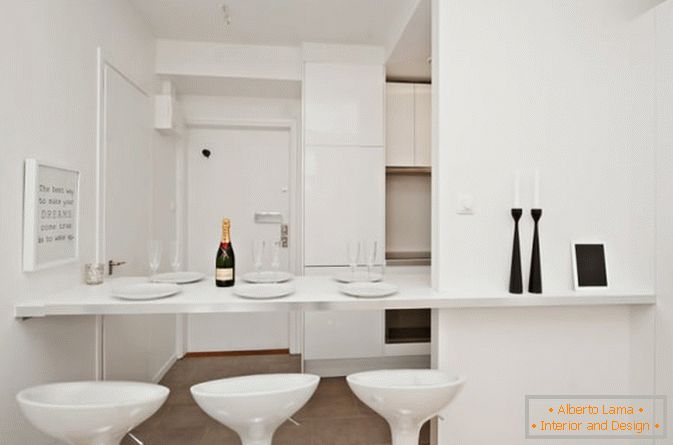 Unusual design solution in a modern apartment
The main place in this project is the recreation area of ​​the hosts. A soft capacious sofa is located opposite the wall, which has a convenient storage system for books and things, as well as a niche under the TV.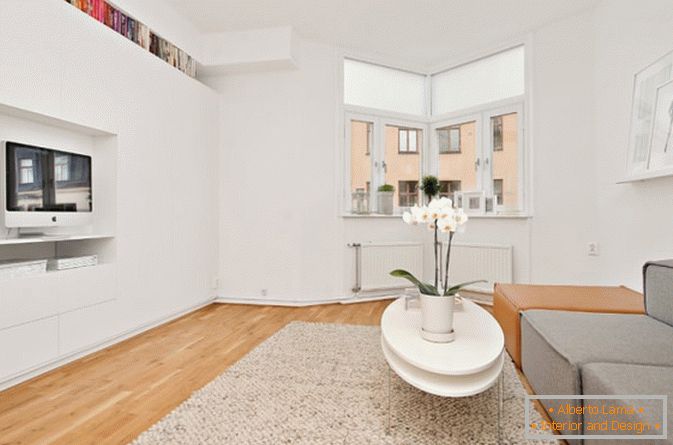 Classic atmosphere for relaxation
The section located near the window is a hidden bed, which can be decomposed for the night, and folded back into the closet by means of a special lifting mechanism.
Sterile walls and furniture are perfectly combined with a wooden light red floor made of oak. All this visually increases the space of the apartment and makes it bigger.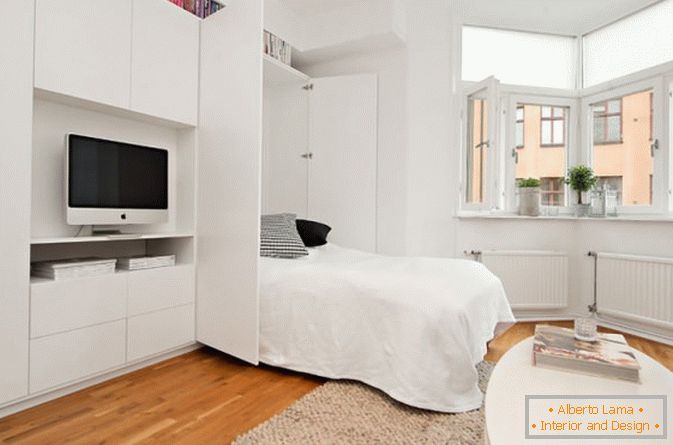 A highlight of the room is a drop-down bed
The small bathroom has a black and white color scheme. Only a shower and a washbasin with a toilet bowl could fit in this bathroom.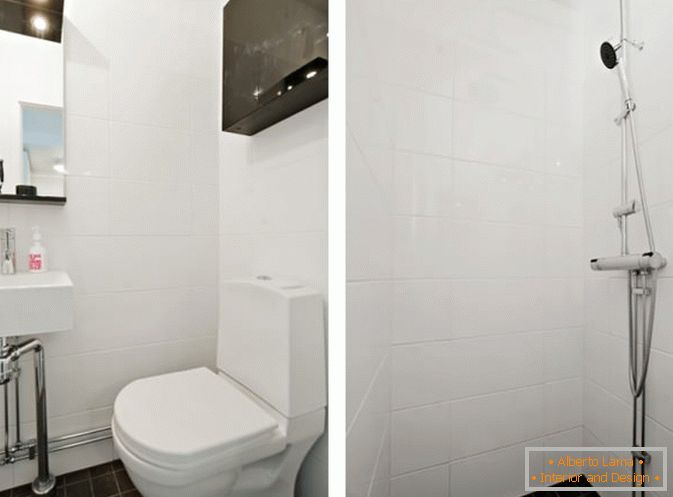 Glossy surfaces that increase the space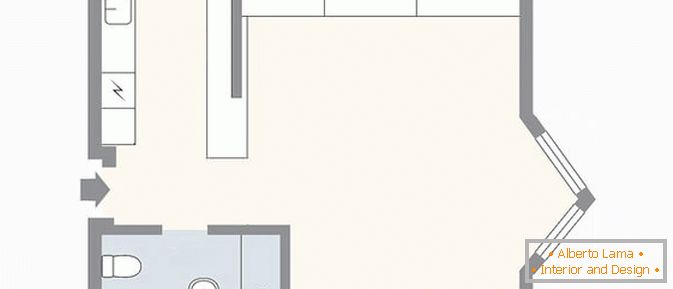 The layout of the studio apartment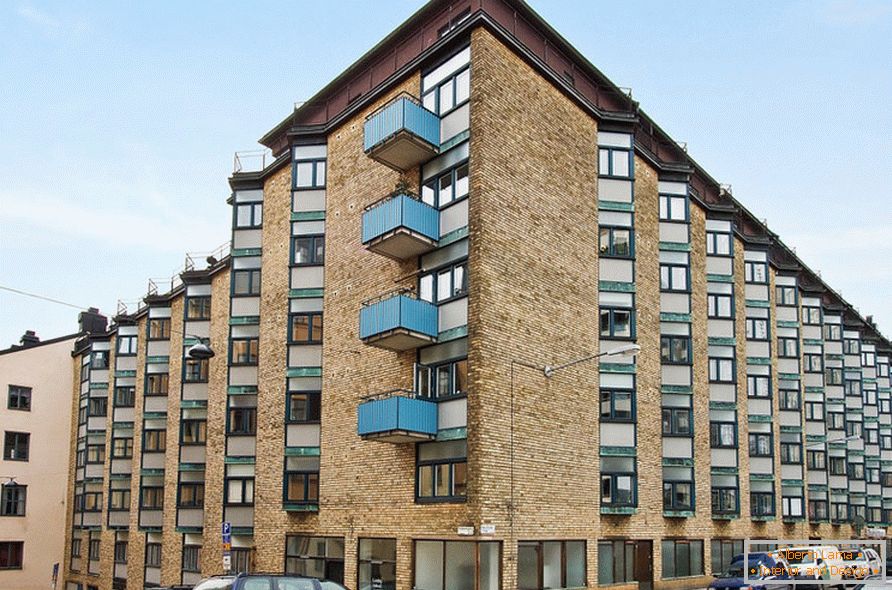 An ordinary retro house in Stockholm