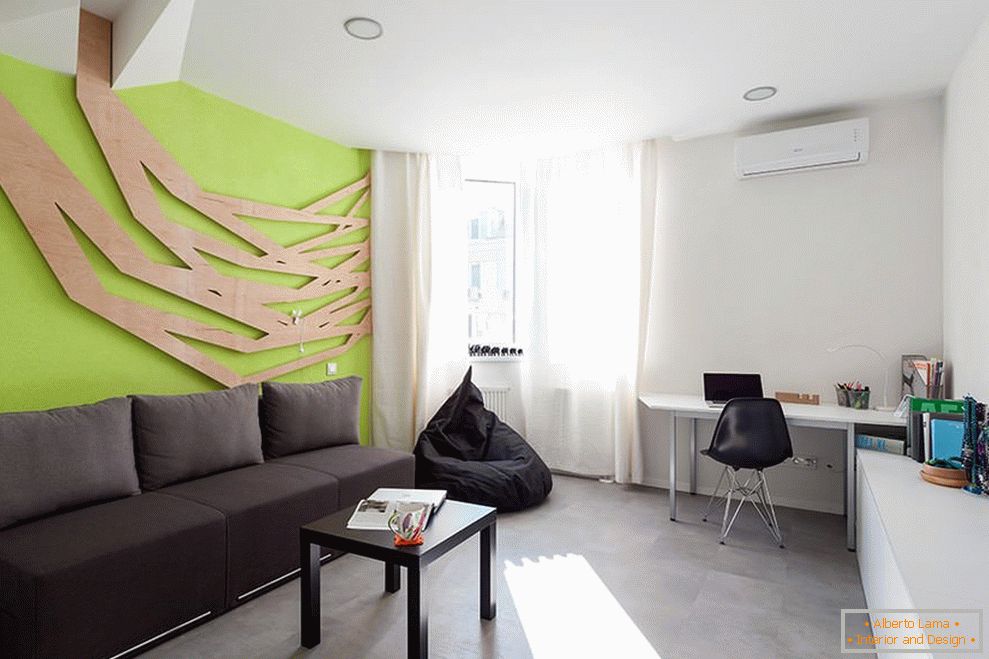 Today we have prepared an interesting article about the unique design project of an urban apartment of 54 square meters from the studio of Dmytro Aranchii Architects.
The specialists of the company determine the most successful direction in the interior with the help of mathematical formulas and calculations. For the arrangement of the apartments the minimalism style was chosen, which fits perfectly into small dwellings.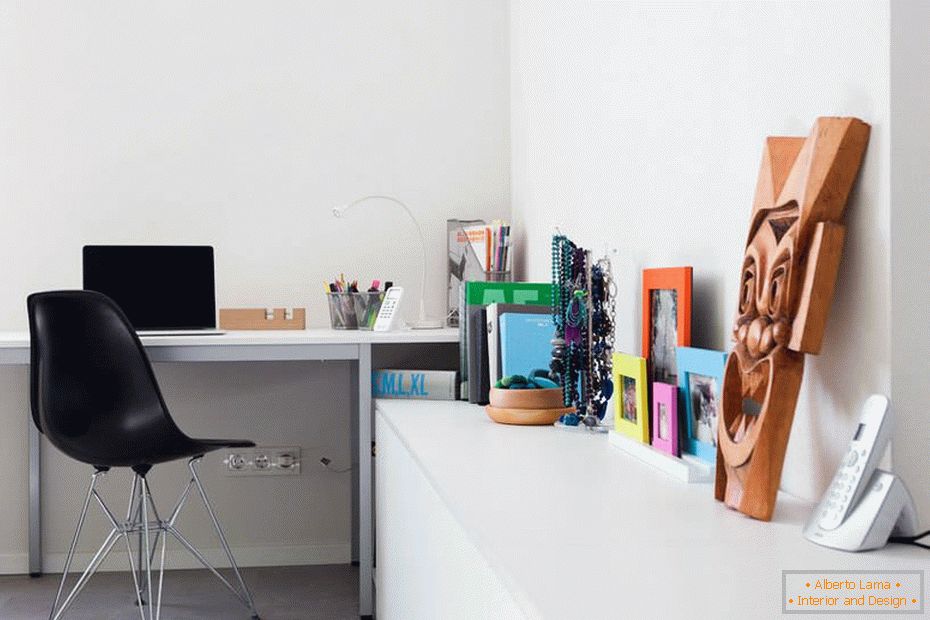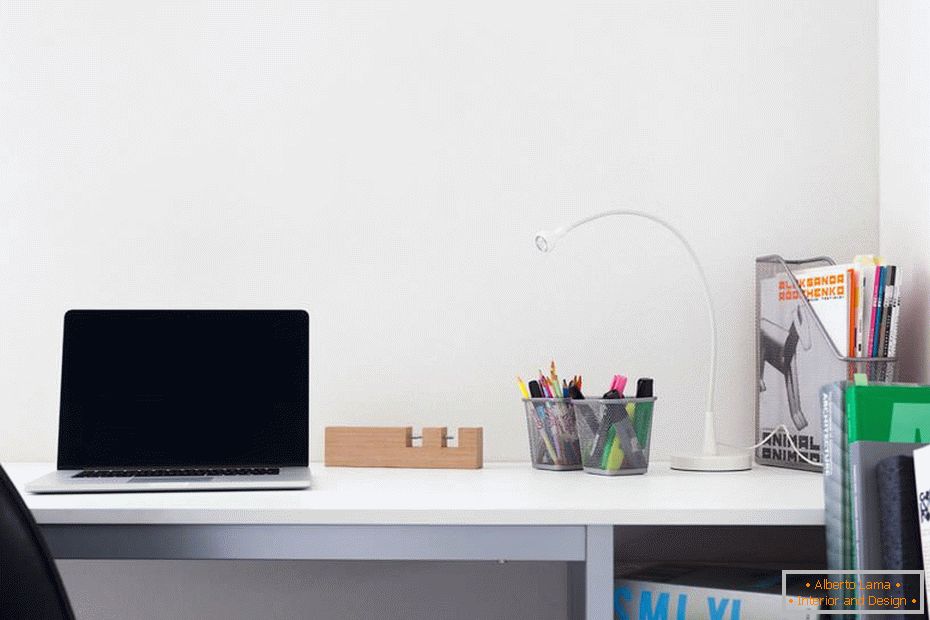 Before the designers was the task of creating the most free and ultra-modern space, not cluttered with furniture and not overloaded with decorative elements. At the same time it was necessary to organize enough space for storing all the master's trifles.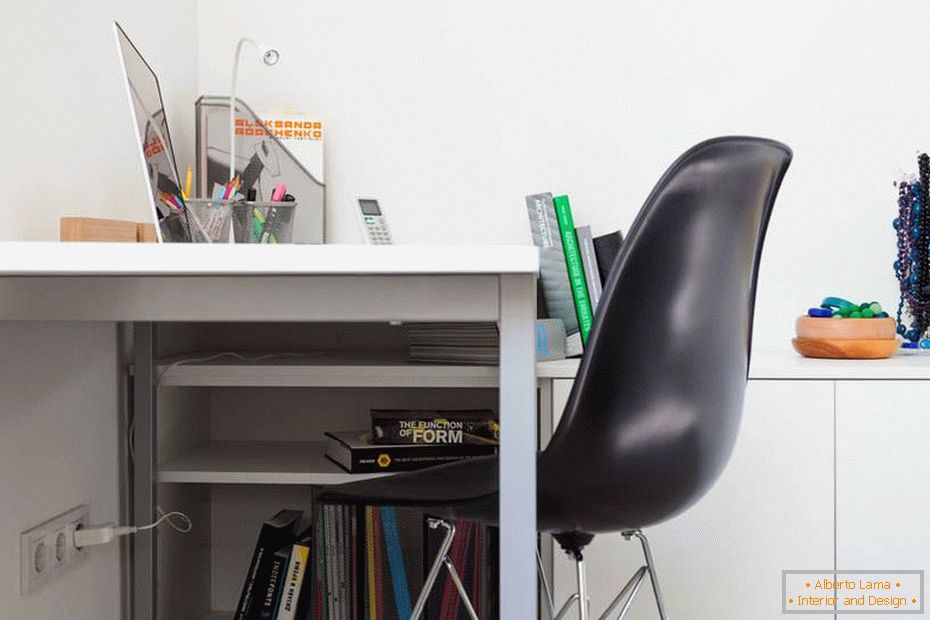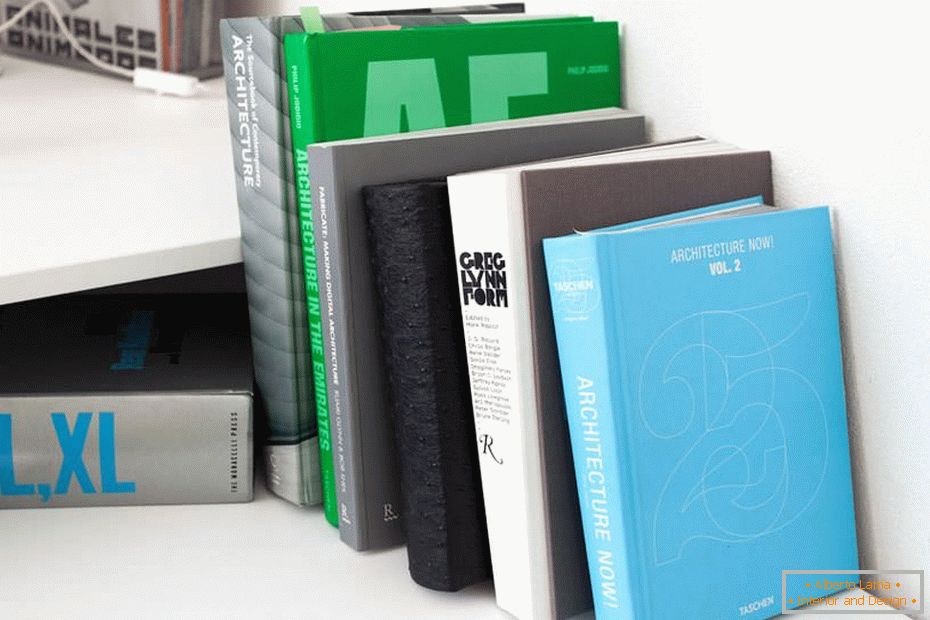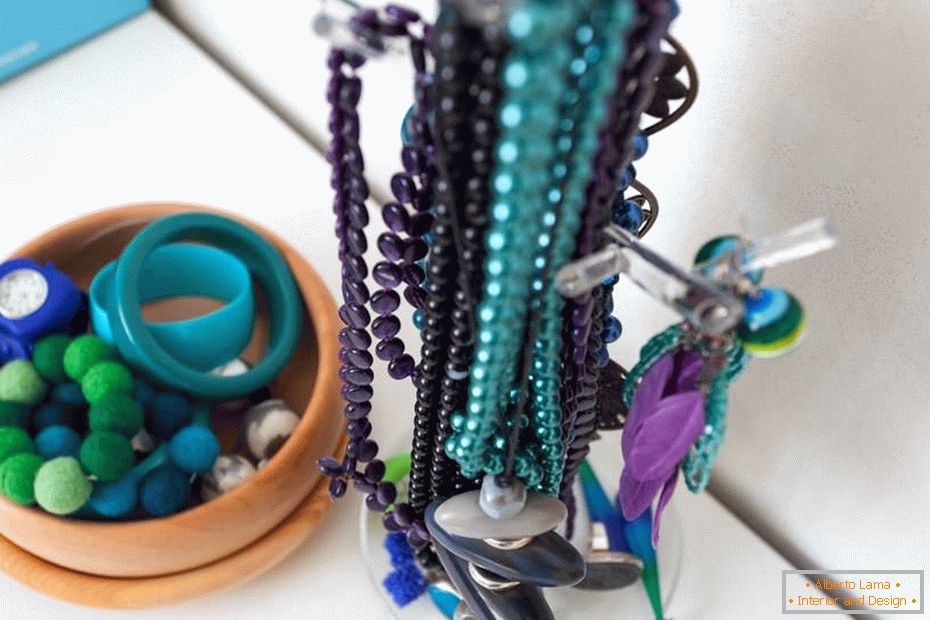 Snow-white wall and ceiling tones set the main background in the interior. As a bright accents chosen black color - the original figures of mammoths on the windowsill remind of the profession of the owner of the apartment. He is an artist engaged in creating models for a zoological museum.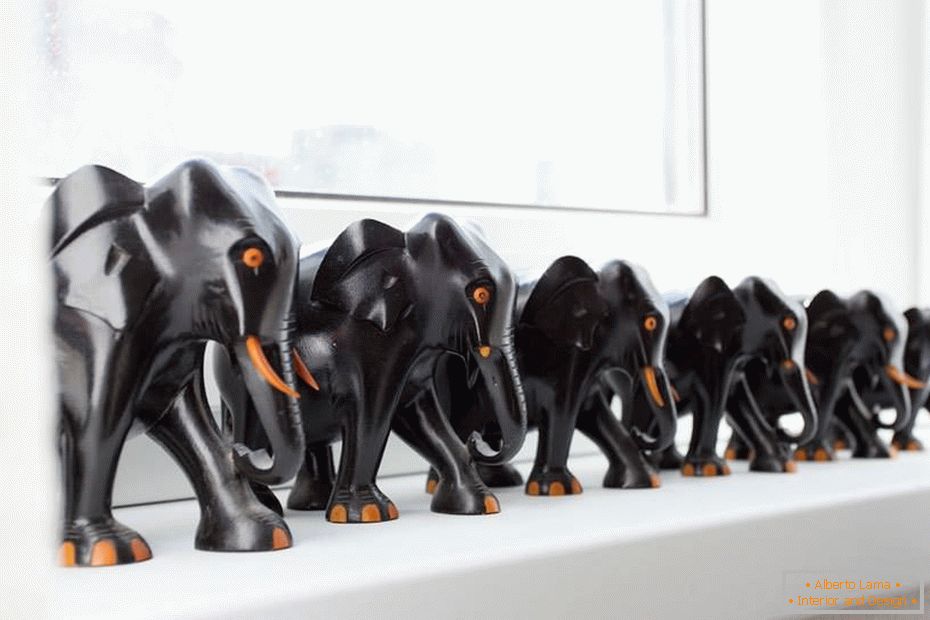 The spectacular dark table and the original soft armchair are those contrasting points that, on a white background, set a special rhythm to the surrounding space.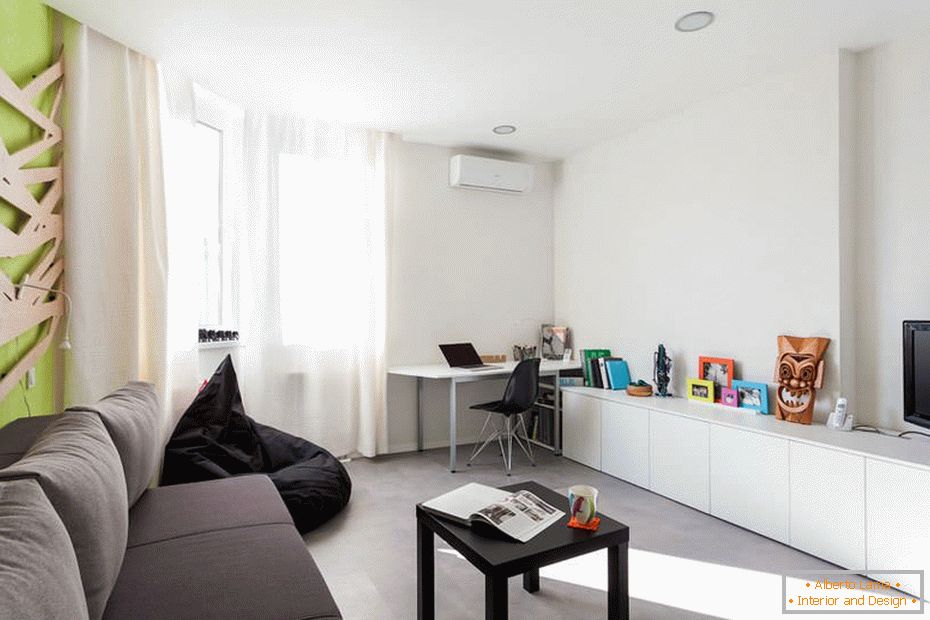 In the design of the apartment it was decided to combine the living room and the bedroom into one common space. Bright element of the decor was a unique pattern, reminiscent of a wreath of branches of a luxurious tree.
We also developed it using mathematical modeling. A similar wood pattern accentuates attention on one of the kitchen walls.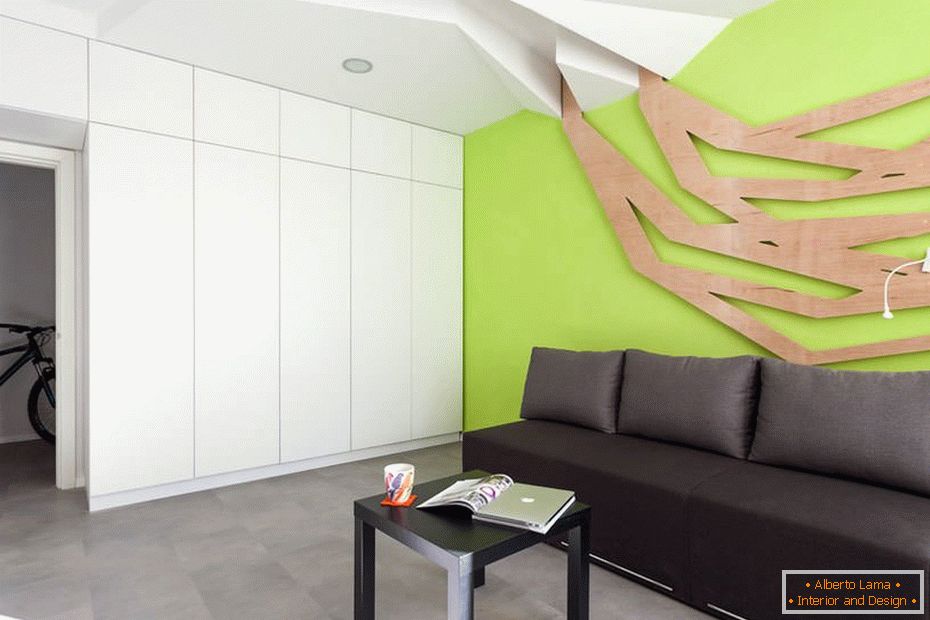 The furnishings in the living room effectively dilute the bright green color of the partition behind the sofa. A colorful turquoise set presentably decorates the kitchen space.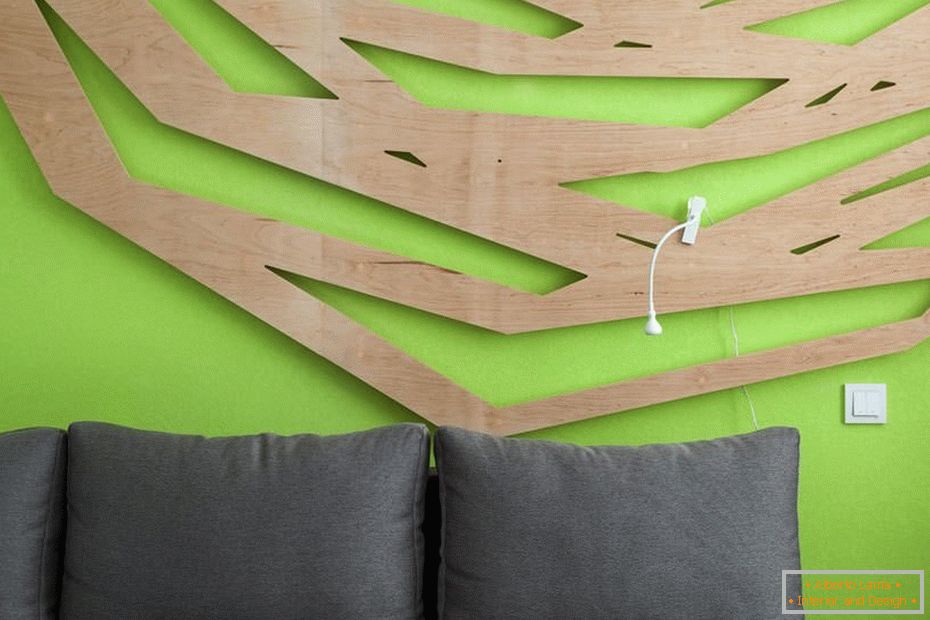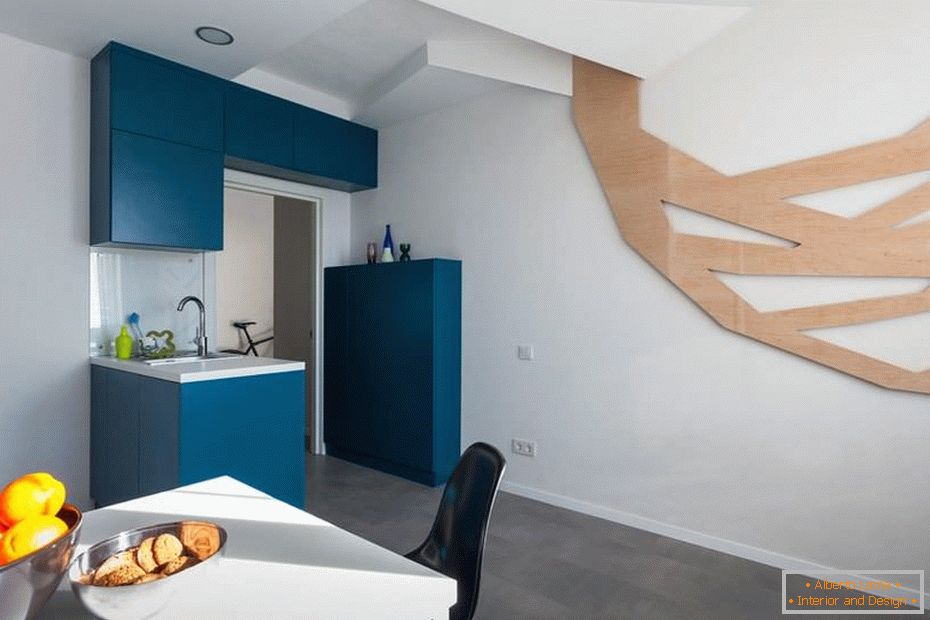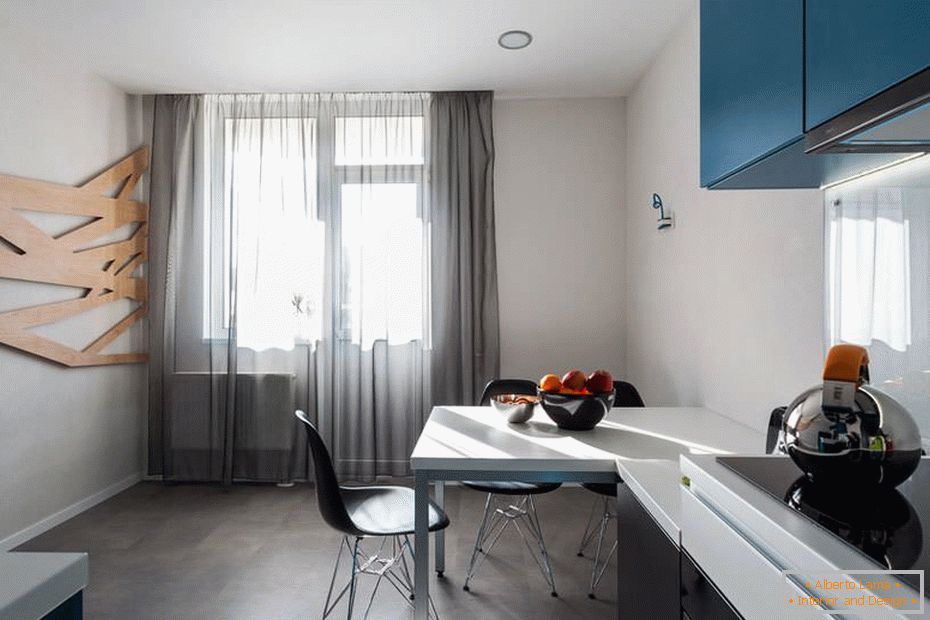 As a floor covering of a drawing room and kitchen zones the laminate with imitation of concrete is used. On its dark gray background, snow-white pieces of furniture perfectly look.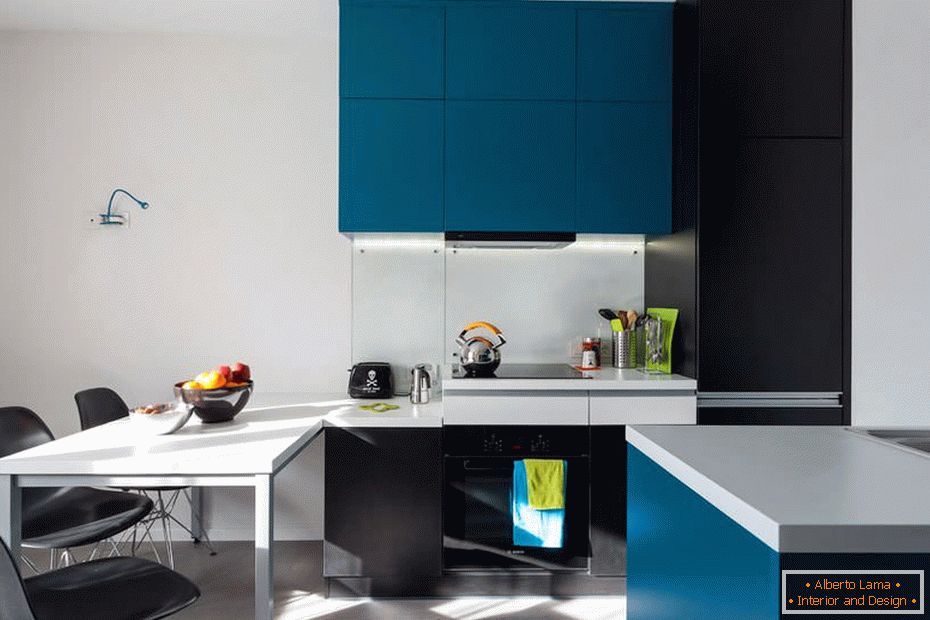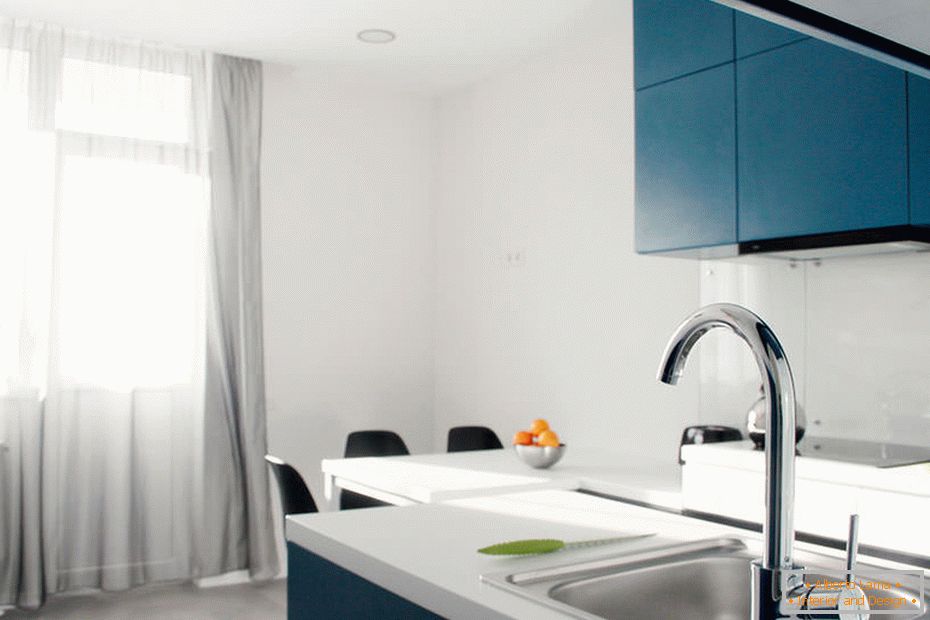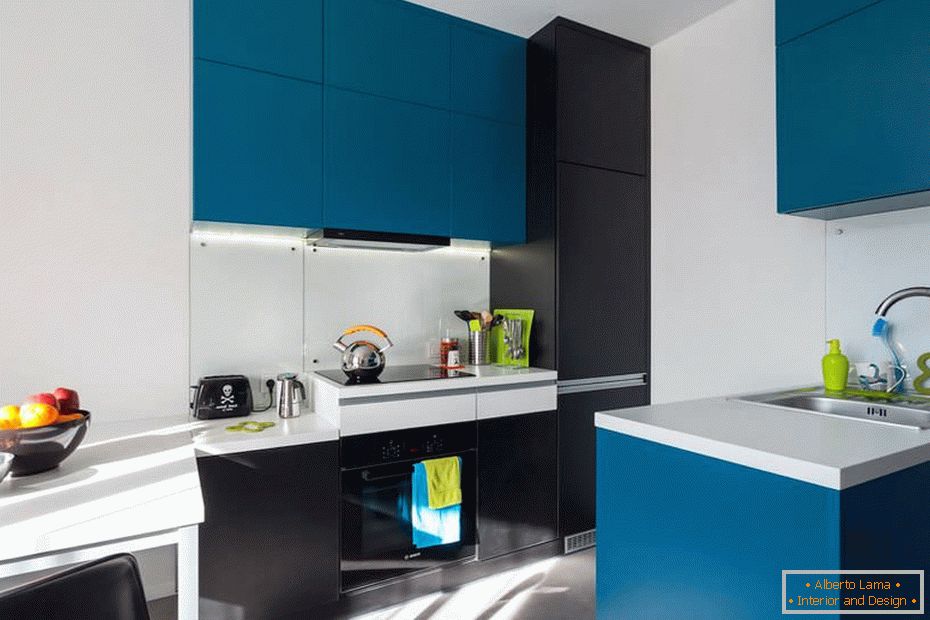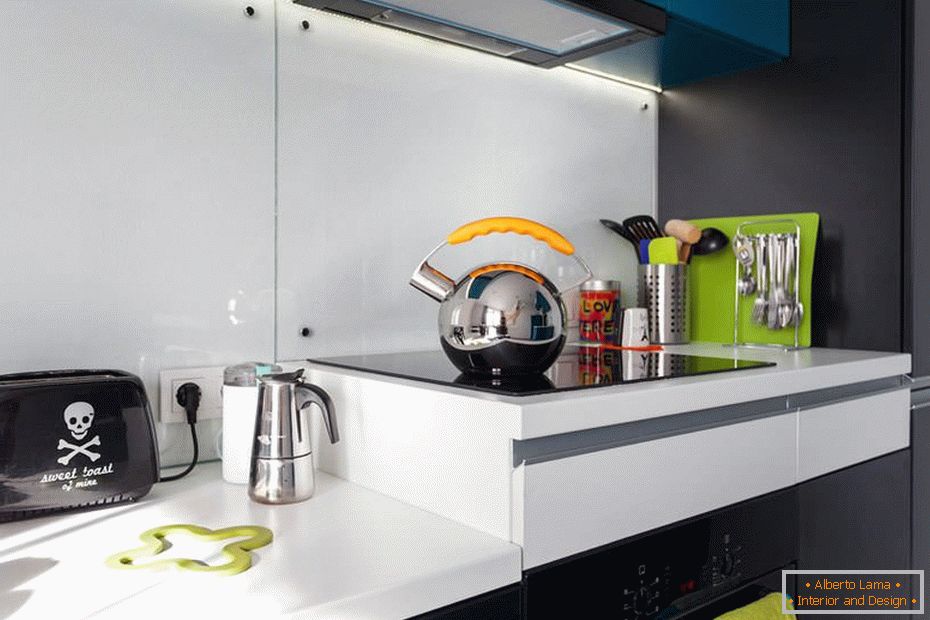 The mirror door, leading to the dressing room, visually expands the space of the hallway zone.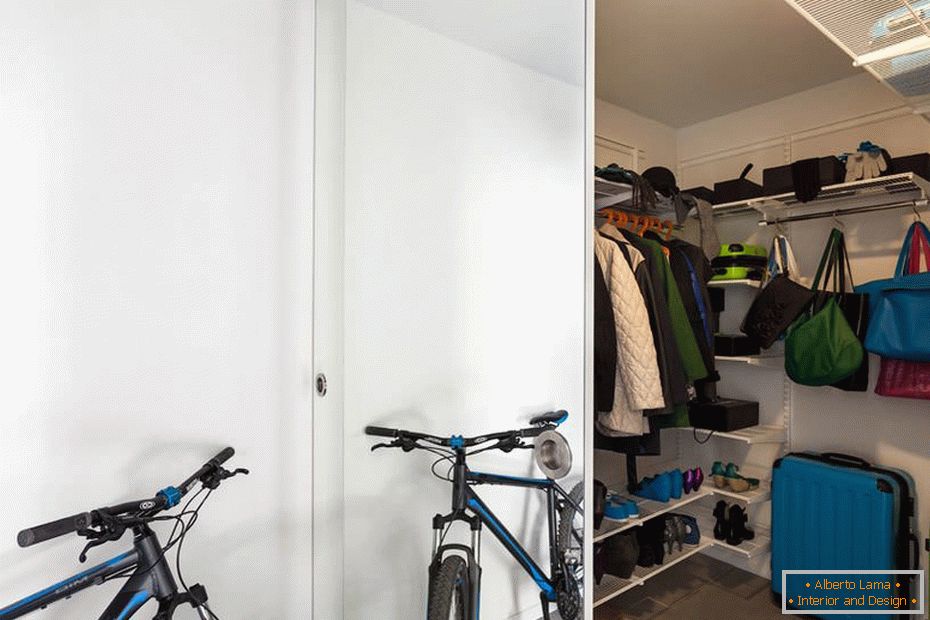 In the interior of a small apartment, typical furniture can be seen only in the bathroom, while the design of the walls in it is absolutely non-standard. The tile with the imitation of wood brings a special warm note to the atmosphere and, with all its appearance, resembles a good Russian bath.