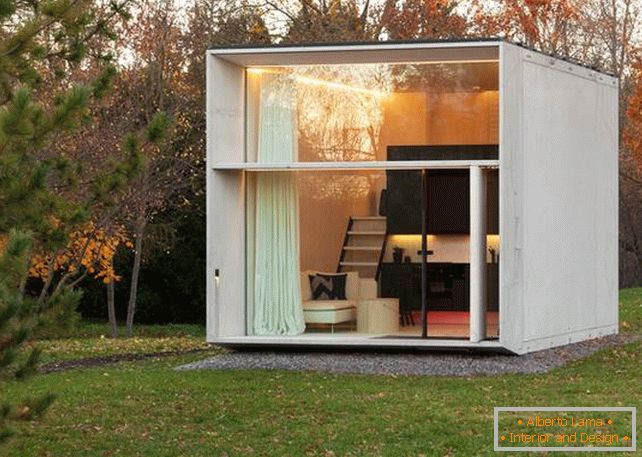 Interior of the small house KODA
The interior of the small house, called KODA, was developed by specialists of the Estonian branch of the design company Kodasema. This prefabricated structure is a simple white cube of 23 square meters. m, equipped with all amenities for a comfortable stay of one owner.
Its main distinguishing feature is the ease of assembly, which, thanks to the use of special sandwich panels with vacuum insulation, consisting of fibrous cement and laminated wood, does not require the erection of a solid foundation.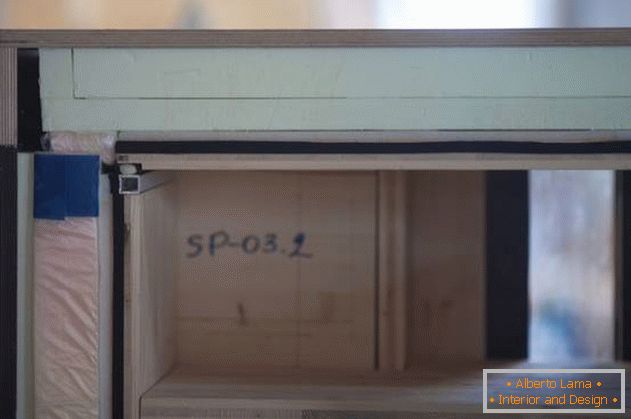 One of its walls is equipped with panoramic glazing. There is also a transparent front door, as well as a small impromptu porch with a parking place for a bicycle.
On the lower level of the building there is a cozy living room with a soft sofa, a kitchen area with a stylish suite of natural woods of dark shades and a tiny but comfortable bathroom. If desired, the interior space can be hidden from outside views with the help of a light curtain.
A light wooden ladder leads to the upper floor, on which there is a bedroom. Light palette, soft fabric drapery, competent layout and carefully thought-out lighting system create an atmosphere of coziness and harmony inside this plain-looking building.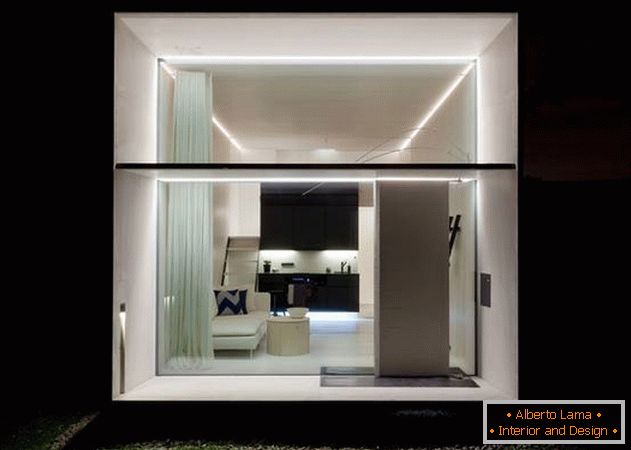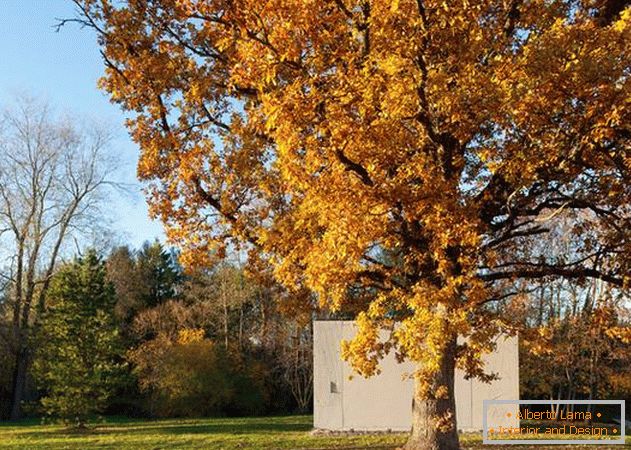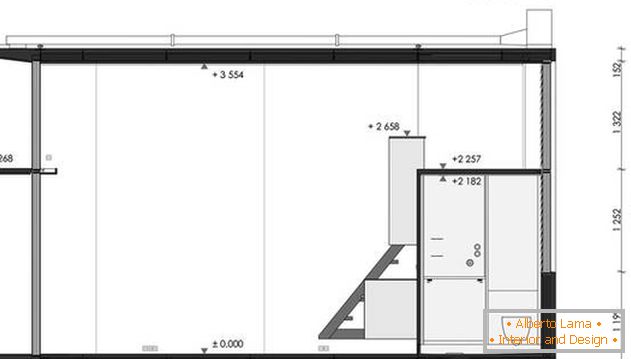 By the way, the front facade is decorated with original neon lights, which gives the house a bit of a fantastic view.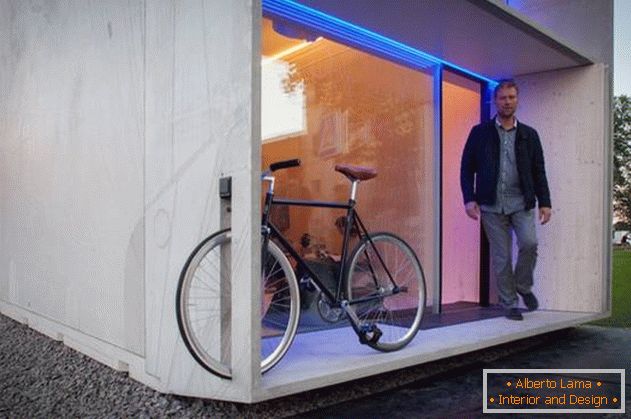 Would you like to become the owner of such a property?